Photography: Nomadic Julien via Unsplash
Need ideas for your travel bucket list? Head off to these stunning destinations for a short weekend getaway from Singapore.
Truth: when spa visits and even the most cutting-edge therapies just don't cut it, we rely on the age-old stress-busting remedy of a short weekend getaway from Singapore. Thank the holiday gods for public holidays and extra long weekends! To help you with your planning, we've handpicked the best nearby destinations for your bucket list.
Spectacular destinations for short weekend getaways from Singapore
1. Desaru, Malaysia
Why visit: For a coastal holiday, take the fam to this destination spot in Malaysia. Desaru offers kid-friendly activities, attractions, hotels and more – ideal for a short escape from Singapore. Swing by the country's biggest ostrich farm, go for thrills and spills at Adventure Waterpark Desaru Coast, visit the fruit farm, or travel back in time at Tanjung Balau Fishing Village for old school scenes. Once you're back in your resort, wind down with a soothing spa treatment or lounge by the pool for a relaxing time.
How to get there: Take a 90-minute ferry from Tanah Merah Ferry Terminal to Desaru Coast Ferry Terminal or drive from Singapore in under 2 hours.
2. Colombo, Sri Lanka
Why visit: The eclectic mix of modern hotels and colonial heritage buildings make Colombo so vibrant. A combination of Portuguese, Dutch, and British influence can be seen throughout the city and its attractions. Colombo may not have its fair share of tourist sites, but what makes it beautiful is the different districts like Fort and Pettah.
Hop on a tuk-tuk and take a scenic gander through the city. It's steeped in culture and history! The National Museum, surrounded by a park, is the largest of its kind in Sri Lanka. Within it, you can view items owned by the former royal family, carvings, swords, and statues. Beira Lake is close to Gangaramaya Temple, and the Simamalaka Shrine sits in the middle of it. It's a breathtaking sight – the perfect place to snap pictures.
How to get there: 3 hours and 50 minutes to Colombo via direct flight.
3. Koh Samui, Thailand
Why visit: Done and dusted with Phuket? Head to Thailand's second-largest island for more fun times under the sun. Koh Samui is home to gorgeous private beaches, vibrant street markets, charming landmarks, tranquil temples and buzzing beach clubs. Not to mention stunning waterfalls and plenty of water sports for your regular dose of adrenaline.
We love that the island's hotels and villas range from affordable to luxurious, so you can pick your preferred spot to rest your head. If you're up for a little pampering, pack your bags and check in to breathtaking places like Six Senses Samui or Cape Fahn Hotel. It'll be the ultimate indulgent short weekend getaway from Singapore.
How to get there: 2 hours to Koh Samui via direct flight.
4. Phnom Penh, Cambodia
Why visit: Phnom Penh is the perfect mix of rich history and culture, epic nightlife, and mouthwatering cuisine. We mean it when we say this destination needs to be on your bucket list. History buffs should swing by the Royal Palace to get a glimpse of Cambodia's rich architectural heritage. Stop at the Tuol Sleng Genocide Museum, which chronicles the atrocities of the Khmer Rouge regime – but beware, it's not for the faint-hearted.
If you're looking for a day of fun, take a stroll along the riverside promenade or visit the famous Central Market for souvenirs and local crafts. Later, snuggle into a seat at one of the city's many rooftop bars to enjoy a drink and take in the stunning skyline views. Oh, and be sure to sample Phnom Penh's famous crab curry before you hop on a plane home.
How to get there: 2 hours and 5 min to Phnom Penh via direct flight.
5. Male, Maldives
Why visit: When someone talks about a beach paradise with crystal-clear waters, they're probably dreaming of the Maldives. Think of it like glamping on the beach. You get to live out your island fantasies while enjoying the luxuries of a villa. You can't go wrong with any resort, but we love The Standard Maldives. Pick any of the overwater pool villas and you'll have access to beautiful turquoise waters. Imagine rolling out of bed, being greeted by the morning sun and going straight for a dive into the ocean. Sounds like heaven to us!
But if you'd like to go against the grain of a typical island holiday, why not explore the capital? Visit the lively Fish Market where locals catch and sell fresh seafood. You might even spot fishing boats unloading impressive hauls of fish. Next, pop by Republic Square, a park that has witnessed several events in Maldivian history, and make your way to Sultan Park.
How to get there: 4 hours and 45 minutes to Maldives via direct flight.
6. Taipei, Taiwan
Why visit: Night markets, modern architecture, bustling city life, and natural attractions. What's not to love about Taipei? This modern city is a unique blend of experiences. It'll have you visiting the famous Taipei 101 before moving on to hiking in Yangmingshan National Park.
If you love street food, the abundance of night markets will be a dream come true. Take your pick from Shilin, Ningxia, Raohe, Tonghua Night Markets and more. Get your fill of fried chicken cutlets, oyster omelettes, pan-fried buns, and stinky tofu (if you dare). Going to visit Longshan Temple? Fun fact: it's almost 300 years old, having survived devastating earthquakes and natural disasters. The temple enshrines almost 100 gods and goddesses, and visitors are welcomed to pray for things like health, peace and love.
How to get there: 4 hours and 35 minutes to Taipei via direct flight.
7. Phuket, Thailand
Why visit: Give Bangkok a miss and head to the tropical paradise of Phuket instead. You've got lots to love about this province in southern Thailand. Think thrilling water sports, delicious food, bustling night markets, and stunning nightlife. Consider yourself an adventurer? Take a speedboat tour to the nearby Phi Phi Islands, go ziplining through the jungle, or hike to the top of Khao Rang Hill for stunning views of the island.
We recommend visiting Phuket Old Town to immerse yourself in the history of the Baba Thai-Chinese Peranakans. This area is home to plenty of Instagrammable cafes, restaurants, and snack shops. Reserve a seat at Tu Kab Khao for a taste of its signature Phuket-style crab curry. To support the local community, sign up for an enriching experience with Bang Rong CBT and try activities like pineapple harvesting, rubber tree tapping, coconut picking and dessert making.
How to get there: 1 hour 55 minutes to Phuket via direct flight.
8. Cebu, Philippines
Why visit: Never been to the Philippines? Well, Cebu is a great place to start. Especially if you're a fan of rolling beaches and lush nature. If you love underwater life, hop on an exciting boat tour to nearby islands like Mactan or Malapascua for some of the best diving and snorkelling spots in the world. Plus, stop by the majestic Kawasan Falls for a refreshing dip in its turquoise waters.
Other noteworthy sights include the Cebu Taoist Temple, which was built for the Chinese community in 1972, and Magellen's Cross, a Christian relic of Spanish explorers that's been declared a national cultural treasure. If you're looking for delicious food, you'll fall head over heels for Cebu's diverse culinary scene. Gorge on the island's famous lechon (roasted suckling pig), mango pizza, and chorizo.
How to get there: 3 hours and 50 minutes to Cebu via direct flight.
9. Ipoh, Malaysia
Why visit: Ipoh is a food lover's paradise, but it's not just the street food that's mouth-watering. This destination boasts many unique dishes that are hard to find anywhere else in Malaysia. There's assam laksa, shredded chicken hor fun, Ipoh white coffee, and more.
We're also big fans of Ipoh's street art scene. Admire impressive murals that depict everything from local street scenes to pop culture references. Some were even created by Lithuanian artist, Ernest Zacharevic! Don't forget to stop by quirky museums, too. Take a peek into the opium trade history of Ipoh at Han Chin Pet Soo museum. Or visit the Concubine Lane museum to immerse yourself in the architecture and lifestyles of the city's past. Finally, feast your eyes on intricate carvings and statues at cave temples like Perak Tong Temple and Sam Poh Tong Temple.
How to get there: 1 hour and 30 minutes to Ipoh via direct flight.
10. Hoi An, Vietnam
Why visit: We've noticed a surge in travels to Vietnam and with good reason. Drop by Hoi An, a well-preserved ancient town and Unesco World Heritage Site. It's sprawling with historical architecture and cultural heritage. As Hoi An was a major trading port from the 15th to 19th century, its architecture has a mix of Vietnamese, Chinese and Japanese influences.
Visit attractions like the Japanese Covered Bridge, the Old House of Tan Ky, the Quan Cong Temple, and the Hoi An Museum of History and Culture. Be sure to hop on a boat ride on the Thu Bon River or pay a visit to My Son Sanctuary. This other Unesco World Heritage Site is an ensemble of abandoned and partially ruined Hindu temples constructed between the 4th and 14th century by the Champa Kingdom. There's so much to take in – and that's only scratching the surface of this beautiful city.
How to get there: 2 hours and 40 minutes to Da Nang via direct flight, followed by a 30-minute drive to Hoi An.
11. Langkawi, Malaysia
Why visit: Dust off your beachwear and pile on the sunscreen. Langkawi is one of the most popular tourist destinations in Malaysia that's known for its white sand beaches and azure waters. It is, after all, the largest of the 99 islands in the Langkawi archipelago. Soak up the sun on popular beaches like Pantai Cenang, Tanjung Rhu, and Datai Bay.
Not a beach bum? Put on your explorer shoes and trek up the Telaga Tujuh Waterfalls. Or take a motor boat ride through the Kilim River and explore Kilim Geoforest Park for mangrove forests, lagoons, and ancient gigantic limestone rock formations. If there's one attraction you shouldn't miss, it's the Panorama Langkawi SkyCab. The glass-bottom cable car ride takes you 708 metres above sea level and fetches amazing views of the island's southwest coast.
How to get there: 1 hour and 30 minutes to Langkawi via direct flight.
12. Nikoi Island, Indonesia
Why visit: This breathtakingly beautiful private island sits just 85km from Singapore, offering a glorious escape from the bustle of city life with its tranquil surroundings. With just 18 beach houses and a total of 24 rooms, the eco-friendly resort only accommodates up to 54 guests (or 72 if the additional bunkrooms are used). That means you'll get to enjoy absolute serenity and privacy during your holiday. Each Robinson Crusoe-inspired beach house gives you direct access to the sandy shores, and comes with a balcony, tropical-style bathroom, king-sized beds with ocean views, and sun lounges.
Hit up one of the three bars for a drink, chill by the pool, gather around the beach bonfire at night, or have some fun in the sun with activities like rock climbing, scuba diving, kayaking, windsurfing and snorkelling. Kids can also join in movie nights and treasure hunts around the island.
How to get there: 50 minutes to Bintan via ferry, followed by a one-hour drive to the dock at Kawal, and a 20-minute boat ride to Nikoi Island.
13. Hong Kong
Why visit: Pineapple buns, dim sum, egg waffles, milk tea, BBQ meats… the list of foodie reasons to visit Hong Kong is endless. If you're up for a weekend of waistline-expanding indulgence, this vibrant city is the place to be. Of course, you can't miss out on iconic attractions like Hong Kong Disneyland, Ocean Park, Victoria Harbour, Victoria Peak, and Lan Kwai Fong. Hit up a bustling market, embark on a scenic hike, or take a day trip to explore the nearby islands. Head to our sister site Honeycombers HK for all the juicy details on must-dos, must-eats and must-sees!
How to get there: About 4 hours to Hong Kong via direct flight.
14. Hat Yai, Thailand
Why visit: The hidden gem is often overlooked. But the city's markets are a must-visit, with local vendors hawking everything from fresh produce and clothes to accessories and traditional handicrafts. Plus, there are plenty of gorgeous attractions such as Phra Maha Chedi Tripob Trimongkol, a breathtaking temple that's made of sterling silver. Or Wat Hat Yai Nai temple that's home to a giant golden Buddha statue which stands over 35 metres tall. If you're up for a challenge, go jungle trekking in lush nature and explore nearby waterfalls.
Foodies will love the array of delicious street food that Hat Yai has to offer, including local favourites like roti canai and beef noodle soup. When the sun sets, the city comes alive with a vibrant nightlife scene and plenty of bars and clubs to party at.
How to get there: 1 hour 30 minutes to Hat Yai via direct flight.
15. Penang, Malaysia
Why visit: Food, food and oodles of good food. The Malaysian food paradise is home to fantastic hawker stalls and street carts selling some of the best grub – and at pocket-friendly prices, too. Combine that with Penang's history, heritage, old school charm and welcoming locals, and you've got a winning vacation. Hop on a trishaw to explore Georgetown the chill way, hike across Penang National Park, visit museums and temples, and find secret bars in the city. Make sure you don't miss out on famous dishes like char kway teow, oyster omelette, curry mee and assam laksa!
How to get there: 1 hour and 25 minutes to Penang via direct flight.
16. Batam, Indonesia
Why visit: A popular, wallet-friendly destination for short but sublime weekend holidays, Batam is just a short ferry ride away. It's one of the easiest, quickest getaways from Singapore. Once you're there, enjoy an afternoon of water sports, dine on fresh seafood, race around on go-karts, and indulge in a calming massage. Pop by the malls if you'd like to do a bit of budget-friendly shopping before you head home!
How to get there: About 45 minutes to Batam via ferry.
17. Da Nang, Vietnam
Why visit: Want to skip the crowds at hotspots like Ha Long Bay or Ho Chi Minh for your weekend getaway from Singapore? We'd recommend stopping by Da Nang. This city is full of sights that'll cure your wanderlust. You can't miss iconic bridges like the Golden Bridge on Ba Na Hill and the Dragon Bridge. These massive structures add a sense of fantasy to otherwise typical bridges and make for whimsical photo ops. As a coastal city, Da Nang is also known for its beaches. My Khe and Non Nuoc beaches are easily accessible as both are situated close to the city centre. Spend a day swimming, surfing, or just soaking up the warm sunny rays.
How to get there: 2 hours and 45 minutes to Da Nang via direct flight.
18. Port Dickson, Malaysia
Why visit: The coastal town was originally a small fishing village before it developed into a major port in the 19th century. Today, it's a quick getaway for water activities, cultural and historical landmarks, and delish seafood. A trip to Port Dickson isn't done right until you've stayed at a seaside villa or water chalet. Thanks to its close proximity to the sea, you'll be spoilt for choice. Resorts such as Lexis Hibiscus Port Dickson, Avillion Port Dickson and Tasik Villa International Resort offer direct access to the beach.
There are plenty of attractions for families, too. Little ones will love Port Dickson Ostrich Farm, Wild West Cowboy Indoor Theme Park, Pusat Ikan Hiasan Teluk Kemang (a marine conservation centre and aquarium) and the Army Museum.
How to get there: 3 hours and 30 minutes via car.
19. Macau
Why visit: As a former Portuguese colony, Macau has loads of European influences. Fusion takes centre stage and you can learn about how Chinese and Portuguese cultures intermingle in this beautiful city. There's no lack of churches here, but first-timers should stop by the Ruins of St. Paul's to explore the museum and its historical highlights. Right around the corner, you can disappear into Travessa da Paixao, locally referred to as Love Lane. The pink-coloured buildings make for the perfect photo op!
Spend the rest of your day at Senado Square and shop to your heart's desire. Refuel at one of the many restaurants serving both European and Chinese cuisines. To immerse yourself in Macau's culture and heritage, stop by Taipa Village. There are plenty of museums, cafes, and buildings that give the village its old-time charm. Hot tip: check out our sister site, Honeycombers Hong Kong, for all the latest things to do in Macau!
How to get there: 4 hours to Macau via direct flight.
20. Tioman Island, Malaysia
Why visit: If a trip to the Maldives is out of your budget, this small island off Peninsular Malaysia's east coast is filled with postcard-perfect beaches and lush rainforests. It's perfect for water activities like swimming, snorkelling and diving. The island is surrounded by beautiful coral reefs and is home to a few dive sites such as the popular Chebeh Island and Malang Rocks.
The first thing tourists come for are the beaches – and there are plenty! Popular ones include ABC Beach, Genting, Maya Juara, Nipah and Salang. Oh, and did you know that Tioman is a duty-free zone? Time to stock up on batik prints, chocolates and other cool souvenirs. Finally, fuel up on seafood at ABCD Restaurant, Golden Dish Cafe or Riverside Cafe.
How to get there: 2 hours and 30 minutes via car.
21. Lombok, Indonesia
Why visit: Love the idea of sandy beaches and turquoise waters? Make Lombok your next short weekend getaway from Singapore. This island sits on the east of Bali and offers a blend of water sports, hiking trails, and natural sights. Pack your favourite swimwear and go sunbathing at famous beaches like Kuta Beach, Mawun Beach, and Tanjung Aan Beach. Or round up your gang and go snorkelling and kayaking in the pristine waters.
Get immersed in local culture when you head to Lombok's traditional Sasak villages. You'll learn about Indonesian customs and their way of life. Adventure seekers can even hike to the summit of Mount Rinjani, the second-highest volcano in Indonesia. It's an unforgettable experience that offers breathtaking panoramic views of the island.
How to get there: 2 hours and 50 minutes to Lombok via direct flight.
22. Phu Quoc, Vietnam
Why visit: Sun, sand and sea – who can say no to a beach vacay? If you want a tropical retreat in Vietnam sans the crowds, we reckon Phu Quoc is a good bet. Book a stay at resorts like Fusion Resort Phu Quoc for picturesque villas, delicious dining options, a spa, a private beach and even a farm. Imagine waking up to the sound of lapping waves, then taking a dip in your private pool with a floating breakfast before starting the day – it's the perfect beach holiday!
Spend the rest of the day trying your hand at water sports at the beach. At sundown, make your way to Phu Quoc Night Market for a bustling scene. You'll find plenty of Vietnamese street food to try, plus souvenirs and local trinkets to bag home.
How to get there: About 4 to 6 hours to Phu Quoc via connecting flights.
23. Genting Highlands, Malaysia
Why visit: If a short weekend getaway from Singapore is what you're looking for, Genting Highlands is it. Located just an hour's drive from Kuala Lumpur, this hilltop destination offers a relaxing time. Live it up at attractions like Genting Skyworlds and Skytropolis Indoor Theme Park where you can zip, zap, and zoom on thrilling rides. Need some retail therapy? Visit the premium outlet malls and treat yourself to a shopping spree. Or book a spa day at one of its luxury resorts.
You can also explore local attractions such as the Genting Strawberry Leisure Farm, which boasts abundant fruit yards and flower gardens. And another must-see? The Chin Swee Caves Temple, a marvel of traditional Chinese architecture featuring grand prayer halls, pagodas, and statues of deities.
How to get there: 4 hours and 30 minutes to Genting Highlands by car.
24. Palawan, Philippines
Why visit: This island province is known for its pristine beaches, crystal clear waters, magnificent limestone cliffs and rich biodiversity. To get the most out of your holiday, plan your visit from November to May for endless sun-kissed adventures. Start your beach vacay with island hopping in El Nido. Stop by stunning lagoons through the Bacuit Bay Cruise, rest your legs at Nacpan Beach, and watch the sunset at Marimegmeg Beach. For snorkelling and diving, the islands around Coron offer stunning coral reefs and shipwrecks to explore.
The Puerto-Princesa Subterranean River National Park holds a spectacular cave system filled with magical limestone karst landscapes. It's home to one of the world's longest underground rivers. Fair warning: you might just lose your heart to this gorgeous island.
How to get there: 5 hours and 5 minutes via flight (including one connecting flight from Manila).
25. Malacca, Malaysia
Why visit: If you think Malacca is boring, think again. This heritage and food mecca has plenty to offer for a long weekend away, with its incredible nosh and historical sights. Visit the Baba & Nyonya Heritage Museum to learn about Peranakan heritage, and don't miss out on Peranakan food at eateries like Nancy's Kitchen. Crowd-favourite local dishes include ayam buah keluak and Nyonya laksa.
Hit up Jonker Street for a cafe-hopping journey with value-for-money nosh and amazing Malaysian coffee (we recommend getting it iced to beat the heat!). Popular choices include The Daily Fix Cafe and Calanthe Art Cafe. As the evening rolls around, head out to munch on street food, shop for trinkets and more. Fancy ending your trip with a river cruise? Hop on one of the cruises along the Malacca River. It's a great way to tour the historical city in under an hour. End your night with a tipple by popping into speakeasies like Budi or The Old Merchant.
How to get there: Around 4 hours by bus.
26. Ho Chi Minh City, Vietnam
Why visit: Formerly known as Saigon, Ho Chi Minh City needs no introduction. With a multitude of restaurants, temples, museums, and more split between 24 districts, you'll never run out of things to do in this dazzling city. If you're a history buff, put the War Remnants Museum and Museum of Vietnamese History on your itinerary. Both house historical artefacts that give you a glimpse into Ho Chi Minh City's past. Oh, and no trip to Vietnam is complete without a taste of its delectable street food. Head to District 4 and you'll find dozens of street vendors. Must-tries include Vietnamese drip coffee, cha gio (fried Vietnamese spring rolls), and snails.
How to get there: 2 hours and 5 minutes to Ho Chi Minh City via direct flight.
27. Bintan, Indonesia
Why visit: Can you believe it only takes an hour to get to this tropical getaway? If you're looking for a no-frills trip, skip the hassle of planning and simply check into a luxury resort. Banyan Tree, Natra Bintan, The Sanchaya and Club Med Bintan, just to name a few, offer a wide range of activities such as golf, water sports, and spa treatments. Talk about unparalleled luxury.
Want to explore the area? Visit Bintan's answer to the Sahara, aka Gurun Pasir Busung. The former mining site is now a sandy landscape with natural sand dunes, gentle slopes and a blue water lagoon. Next, make your way to Vihara Ksitigarbha Bodhisattva (500 Lohan Temple) and marvel at over 500 life-sized Lohan stone statues, each with its own unique facial expressions and physique. It's quite a sight to behold.
How to get there: 1 hour via direct ferry ride.
28. Kuala Lumpur, Malaysia
Why visit: The mega capital of Malaysia is thriving with a juxtaposition of old and new. Take it as Singapore's cooler older cousin with way more places to cover. Culture vultures, visit the magnificent Batu Caves and be wowed by limestone cliffs, cave temples and the 140-feet tall golden statue of Lord Murugan. Continue your journey at the bustling Petaling Street, KL's answer to Chinatown, for street food stalls (lala noodles, nasi lemak, and apam balik wantan mee), small retail shops and flea markets.
Speaking of shopping, Central Market (Pasar Seni) has local handicrafts, textiles, souvenirs and collectable treasures to add to your collection. Don't forget to take a shot outside the baby blue art decor facade! If you love a good indie boutique, labels like The Curiosity Shop, Batik Boutique, Nola Designs and Riuh in the City offer a good shopping fix.
How to get there: 1 hour and 5 minutes to Kuala Lumpur via direct flight.
29. Cempedak Island, Indonesia
Why visit: Fancy a true retreat into nature? Book a short weekend getaway from Singapore and head to this incredible private island that's all about sustainability and conservation. Similar to its sister Nikoi, Cempedak Island's stunning bamboo villas house a maximum of 40 guests – and it's only for adults. With no TVs and ample space for you to luxuriate in nature and bask amongst the island's wildlife, it's the perfect spot to disconnect digitally and take a breather.
While you're there, dine at the gorgeous restaurant and bar, enjoy games like tennis or croquet, lounge by the infinity pool, make a splash with kayaking or snorkelling activities, and loosen your knots at the Rock Spa.
How to get there: Take a 55-minute ferry ride to Bintan, followed by a one-hour drive to the dock at Kawal, and a 25-minute speedboat ride to Cempedak Island.
30. Redang Island, Malaysia
Why visit: Redang may be a little island, but it has plenty of white sandy beaches, rich marine life and hiking options. Start your getaway at Redang Marine Park Centre for a little snorkelling fun – you may spot giant groupers, moray eels and turtles along the way. Seatru Turtle Lab at The Taaras Beach and Spa Resort offers a tour of the different species, their life cycles, and their habitats. Tip: you'll see hatchlings released into the sea during hatching season from April to October. Hiking options are relatively quick and easy here, too. We suggest taking the trail to Teluk Dalam or  Tanjung Tengah to explore mangrove forests and flora and fauna.
How to get there: 1 hour and 20 minutes via direct flight.
31. Busan, South Korea
Why visit: This one's a little further afield, but if you've got an extra long weekend, hit up the quaint coastal city for a different charm. We're talking about incredibly fresh seafood, quiet(er) streets and lots of coastal attractions. Gamcheon Culture Village is a must-see, with its iconic rows of colourful houses perched on a hill. Take a stroll along the streets for vibrant murals, sprightly cafes and charming stores.
For authentic street food, a trip to Haeundae Market is essential. Kimbaps, fish cake skewers, spicy rice cakes and more will fill you up. A seafood feast is also a must. Visit restaurants like Daegyemanchan to indulge in crabs, sashimi and more. Next, walk along Haeundae Beach or trek to Dongbaek Island. If you have time to spare, take the Busan Air Cruise up to Songdo Sky Park for green sights and an array of dinosaur statues. Walk down to Songdo Beach to tip your toes in the water – and don't miss the Songdo Cloud Trails, a walkway that extends over the ocean, for incredible sunset views.
How to get there: 6 hours and 25 minutes via direct flight.
32. Cameron Highlands, Malaysia
Why visit: This weekend getaway from Singapore transports you to paradise. With those scenic views, you'll think you're in some far-off wonderland. We recommend visiting during the drier months between February and April to avoid the rainy season.
Visiting a tea plantation is a must-do! Explore the Boh Tea Plantation and partake in a holistic tea experience. We also recommend popping over to Cameron Lavender Garden. You get to view vibrant flowers and eat fresh strawberries. As if out of a fairytale, the Mossy Forest hiking trail features plenty of flowers and ferns shrouded in dense fog. If you've got the energy after your hike, stop by Sam Poh Temple. You can take a breather to admire its statues and get a moment of tranquillity by the koi pond.
Make sure you put the Brinchang Night Market on your itinerary for authentic Malaysian street food. Before you head back to Singapore, visit the Time Tunnel Museum for a glimpse of Malaysian history – including facts and trivia surrounding the World War II occupation.
How to get there: 1 hour and 10 minutes to Ipoh via direct flight, then drive for 1 hour and 30 minutes to Cameron Highlands.
33. Bali, Indonesia
Why visit: Aside from its gorgeous beaches and waterfalls, the Island of the Gods is full of awesome things to do and see. From award-winning restaurants to beach bars to boho boutiques, the island is suitable for all types of travellers. It's a weekend getaway from Singapore that's popular with anyone. Psst: check out our sister site, Honeycombers Bali, for a mega roundup of the island's finest.
Let the hip Seminyak 'hood be your base. Spend an afternoon exploring boutiques and art stores, relaxing in cool cafes, and dining at a traditional warung. Retreat to your villa early before waking in the wee hours for a sunrise hike up Mount Batur. If you've got the energy to spare, take a detour to Tegenungan Waterfall for a quick escape. Or, spend your afternoon being pampered by expert spa therapists.
Sip sunset tipples at Potato Head Beach Club, then dine at a seaside restaurant (we love Seasalt!). Wake in the morning for a seaside yoga sesh, before having brekkie and hitting the waves for a round of surfing. Before your night flight, drive up to Canggu to check out home decor stores for throws, baskets and small knick-knacks.
How to get there: 2 hours and 45 minutes to Bali via direct flight.
34. Bangkok, Thailand
Why visit: You've probably visited The Land of the Smiles more than once. With fab street food, affordable shopping, and burgeoning hipster culture, Bangkok's hipper than ever. Ahh, it sounds like a perfect short weekend getaway from Singapore.
You can easily do a year's worth of shopping here. Stop by Thong Lor's indie cafes for a bite and a cuppa, then head to Platinum Mall to shop up a storm. When you finally emerge hours later, head to Chinatown for a street food feast or do rooftop drinks at Vertigo or Moon Bar. Don't miss out on the ever-popular Chatuchak Weekend Market! End the night at Talad Rod Fai for vintage wares and retro clothes. Tip: leave sightseeing for your last day. We suggest a cycling tour of Bangkok and beyond to experience the true pulse of the city.
How to get there: 2 hours and 25 minutes to Bangkok via direct flight.
35. Yogyakarta, Indonesia
Why visit: This is perfect for history buffs. Yogyakarta isn't just home to Borobudur. It also boasts Indonesia's rich Javanese culture and jaw-dropping natural wonders for the explorer and the adrenaline junkie. Make the city your priority upon arrival. Tour the Kraton palace and the enchanting Unesco World Heritage Site of Taman Sari (Water Palace). Next, hop on a rickshaw to navigate the city's quaint alleyways and corners. You can catch a wayung kulit (shadow puppet) show at Museum Sonobudoyo.
Wake early for sunrise over Borobudur temple, followed by a visit to the 9th century Hindu compound of Prambanan nearer to the city. If you've still got energy left for the day, head to Kalibiru National Park. Here, you'll zip from tree to tree with the sunset as a backdrop. Lastly, end your trip with cave tubing at Goa Pindul or explore the massive Jomblang Cave.
How to get there: 2 hours and 30 minutes to Yogyakarta via direct flight.
36. Halong Bay, Vietnam
Why visit: Famed for its emerald waters, enigmatic caves, majestic limestone cliffs and isles, Halong Bay is a spectacular coastal escape that's one of Vietnam's most visited attractions. A cruise to this Unesco World Heritage Site should rightfully dominate your Southeast Asian travel bucket list. Hop on a three-day, two-night cruise, and you'll visit major fishing villages on rustic row boats. Go kayaking in the dazzling Cap Lan and Tra San, swim in the crystal blue hidden lagoons of Cong Dam or experience the raw beauty of Sung Sot Cave.
How to get there: 3 hours and 20 minutes to Hanoi via direct flight, before a three-hour drive to Halong Bay.
37. Perth, Australia
Why visit: Perth is quieter and calmer than its Australian city counterparts Melbourne and Sydney, which makes it perfect for an extra long weekend getaway where you can relax in peace. The destination is also family-friendly, so add it to your bucket list if you're travelling with little ones. Near the city centre, stroll around Elizabeth Quay for waterfront views, visit Kings Park and Botanic Garden for lush vistas, pop by WA Museum Boola Bardip for a dose of culture, or explore the Northbridge area for cool restaurants and bars.
Don't forget to make a date with Perth's beautiful beaches (if the weather isn't too cold) and walk around Fremantle Markets for a bite to eat. Caversham Wildlife Park is a great place for family fun, too. But if you're in the mood for vino, drive less than 30 minutes to Swan Valley or about three hours to Margaret River for wineries galore.
How to get there: About 5 hours to Perth via direct flight.
38. Iloilo, Philippines
Why visit: Once known as the Queen City of the South, Iloilo's splendid Spanish colonial past is still evident from its grand churches and heritage mansions. The city boasts colourful festivals, hip restaurants and a throbbing nightlife scene. Immerse yourself in the sights of this historic city, hopping from Spanish-era churches (these include Unesco World Heritage sites) to old museums. Visit the Lapaz public market where you can dine on traditional cuisine. Go on a day trip to Guimaras for romantic sunsets, picture-perfect beaches and waterfalls. Finally, leave your exploration of the bustling Calle Real for your last day.
How to get there: 3 hours and 40 minutes to Manila via direct flight, then take a 75-minute domestic flight to Iloilo.
39. Luang Prabang, Laos
Why visit: Awarded the Unesco World Heritage stamp in 1995, Luang Prabang is the heart of Laotian culture. It evokes old world charm with its exquisitely preserved cultural landmarks and magnificent natural wonders. Go on a temple trail, starting with the city's oldest temple (Wat Wisunarat) and ending with the gilded walls and detailed carvings at Wat Long Khoung. Later on, plan a short day trip to Pak Ou caves (with dramatic cliffs and breathtaking shrines galore) and stop at the Elephant Village Sanctuary on your way back. You'll get up close and personal with rescued and rehabilitated elephants. End your trip with a dip in the azure Kuang Si Waterfall.
How to get there: 5 hours and 40 minutes, inclusive of transit to Luang Prabang via Siem Reap or Bangkok.
40. Chiang Mai, Thailand
Why visit: While it ranks lower in popularity compared to Bangkok or the Thai islands, Chiang Mai is the perfect escape from tourist-swarmed cities. Towering mountains, exotic hill tribes, ancient temples and a cooler climate are only some of the many reasons to visit.
Strap on your comfy shoes and head to the Old City to explore the temples. A must-see? The sprawling monastery of Doi Suthep and scenic garden cafes. On your way up Doi Inthanon, you'll see the awe-inspiring Wachirathan Waterfalls and dreamy sakura trees at Doi Inthanon National Park. The best way to end your trip? A 7am hot air balloon flight over the city.
How to get there: 3 hours to Chiang Mai via direct flight.
41. Hanoi, Vietnam
Why visit: This short weekend getaway from Singapore beckons visitors with its French-colonial architecture, vibrant street food culture and greenery. Due to its compact size, you'll be striking off your Hanoi bucket list in no time. In the Old Quarter, colonial landmarks sit side-by-side with Buddhist temples and preserved shophouses housing boutiques, cafes and art galleries. From the quarter, major attractions like the National Museum of Vietnamese History and Hanoi Opera House are easily accessible.
For time with nature, visit Ba Vi National Park. It features a three-peaked mountain, lush rainforests, atmospheric views and an 11th century shrine at the summit. Be sure to pop by the picturesque Hoan Kiem Lake and Dong Xuan market where traditional delicacies and bargains await.
How to get there: 3 hours and 20 minutes to Hanoi via direct flight.
42. Osaka, Japan
Why visit: If you've managed to score yourself a long weekend, why not jet off to Osaka? It's considered Japan's street food capital, famous for snacks like takoyaki and okonomiyaki. Plus, the locals will warmly welcome you. For foodies, make Dotonbori your first stop. Just spot the iconic Glico billboard and you'll know you're at the right place. Take your pick from a plethora of bars, restaurants, and vendors. For first-timers, the Osaka Aquarium Kaiyukan, Osaka Castle, and Cup Noodles Museum are some highlights that deserve to be visited at least once.
How to get there: 6 hours and 5 minutes to Kansai via direct flight, followed by a 45-minute train ride to Osaka.
43. Song Saa Private Islands, Cambodia
Why visit: This is a luxe sanctuary for the well-heeled. Song Saa Private Islands remain untouched, resulting in lush rainforests, gorgeous reefs and pristine beaches. Like its name suggests, the biggest draw of this short weekend getaway from Singapore is privacy.
Expect to feel utterly refreshed. When you're not relaxing in your private villa, you'll be snorkelling amongst local reefs and exotic marine life. Or kayaking out to majestic coves. Other days will be spent stretching languidly during sunrise yoga seshes, exploring rainforests at the nearby islands of Koh Rong and Song Saa, or meditating.
How to get there: 4 hours via flight to Sihanoukville International Airport, followed by a 45-minute speedboat ride from Sihanoukville Port to Song Saa Private Islands.
44. Yangon, Myanmar
Why visit: Myanmar is still underrated as a short weekend getaway from Singapore. Make your first foray to Yangon 'cos it's the country's commercial and artistic centre. It offers a winning trifecta of tradition, culture and history, as well as amazing local cuisine. Hot tip: visit The Governor's Residence for a spectacular lunch and a dip in the pool. Better yet, stay there! Owing to its colonial past, European-style buildings sit beside pagodas and glistening temples on the city's main streets.
Myanmar's answer to the Taj Mahal is the Shwedagon Pagoda. It's truly a marvel, boasting more than 4,500 diamonds in its structure. Haggle over antiques and crafts at Bogyoke Aung San Market early in the morning, and head to Kandawgyi Lake for sunset views. Visit the wet market in central Yangon to check out local produce and fresh traditional delights. Round off your day with visits to downtown Yangon, where the Sule Pagoda and some of the region's most stunning colonial buildings await. Your last day should be spent on the Circular Railway. It takes you to farm areas, the countryside and the suburbs.
How to get there: 2 hours 55 minutes to Yangon via direct flight.
45. Siem Reap, Cambodia
Why visit: Two words: Angkor Wat. Need we say more? But beyond the glorious ruins, the city also offers museums, small art galleries and countryside tours. Perfect for an authentic taste of true Cambodian life.
Stroll through the city and explore street-side markets and art galleries before settling down for a traditional Cambodian meal. For homewares and interior shopping, head to Khmer Ceramics & Fine Arts Centre. It offers rustic (and totally Insta-worthy) handmade bowls and plates. It channels all its profits into training, educating and employing the disadvantaged and disabled, and aims to revive the art of high-fired Khmer ceramics.
For a truly authentic local experience, head to the Road 60 Market for food and cheap buys. If you've still got time on your hands, meet the best of Siem Reap's craftsmen at the Made in Cambodia Market or blow off steam at Pub Street. Before flying off, take a trip to the Cambodia Landmine Museum: it educates the public on Cambodia's mission to remove destructive remnants of war.
How to get there: 2 hours and 5 minutes to Siem Reap via direct flight.
46. Kuching, Sarawak
Why visit: We know, we know… it's not the most coveted short weekend getaway from Singapore, but hear us out. The least-visited state in Malaysia has some of the country's most luscious natural, ecologically rich landscapes.
Wildlife lovers can pay a visit to the Semenggoh Wildlife Centre. It's home to the endangered Bornean orangutans. Kayak down the 11km Sungei Sarawak Kiri to the backdrop of mangroves and limestones. Next, visit Annah Rais, a village that's home to the indigenous head-hunting Bidayuh tribe and well-preserved bamboo longhouses. Drive up to Bau, where you'll find the Fairy Cave named after a stalagmite structure at the entrance that looks like a Chinese deity. The Bako National Park has hiking trails with varying lookout points, views and wildlife.
Finally, hit up mainland Kuching. This under-the-radar spot has a historic waterfront with river cruises and China House, an arts and culture hub. Munch your way through endless bowls of Sarawak laksa, slow-braised pork ribs and kolo mee, a local fave of minced pork and noodles.
How to get there: 1 hour and 25 minutes to Kuching via direct flight.
47. Kanchanaburi, Thailand
Why visit: This short weekend getaway from Singapore is just a three-hour drive from Bangkok. You might know Kanchanaburi 'cos of the famous bridge over the River Kwai. But there's more to it. The town ticks all the boxes for adventure, nightlife, a dose of culture, a history lesson and everything in between.
Adventure seekers, strap on your trekking shoes and climb seven tiers of waterfalls at Erawan National Park. After cooling down in the emerald green pools, make your way to Tham Krasae Overlook and railway station to enjoy views of the River Kwai. If you dare, walk on the railway tracks that are suspended above the river for a thrilling yet unforgettable experience.
Next, hop over to the Jeath War Museum to learn the hardships POWs had to face while building the bridge over River Kwai. It'll allow you to view the bridge in a new light when you cross it. Finally, recharge with a massage or party hard at Maenamkwai where the nightlife scene booms with pubs and bars.
How to get there: 2 hours and 30 minutes to Bangkok via direct flight, followed by a three-hour drive to Kanchanaburi.
48. Krabi, Thailand
Why visit: It's an open secret that Krabi is an elevated version of Phuket. It's rife with sparkly turquoise waters, limestone karsts and plenty of water sports. So of course, it's one of the greatest spots for a beach getaway. Island-hopping is the way to go. There are numerous long-tail boat tours available that'll take you to islands like Koh Lanta, Koh Phi Phi and more. If you're in the mood to work those muscles, spend day two putting your rock climbing skills to the test.
Railay Beach has various climbing routes for beginners to experts. Though some routes can be tough, you'll be rewarded with amazing views of the beach. Finally, water sports like kayaking, parasailing, diving, kite surfing and the must-try white water rafting will pump those adrenaline levels to the sky.
How to get there: 1 hour and 50 minutes to Krabi via direct flight.
49. Johor Bahru, Malaysia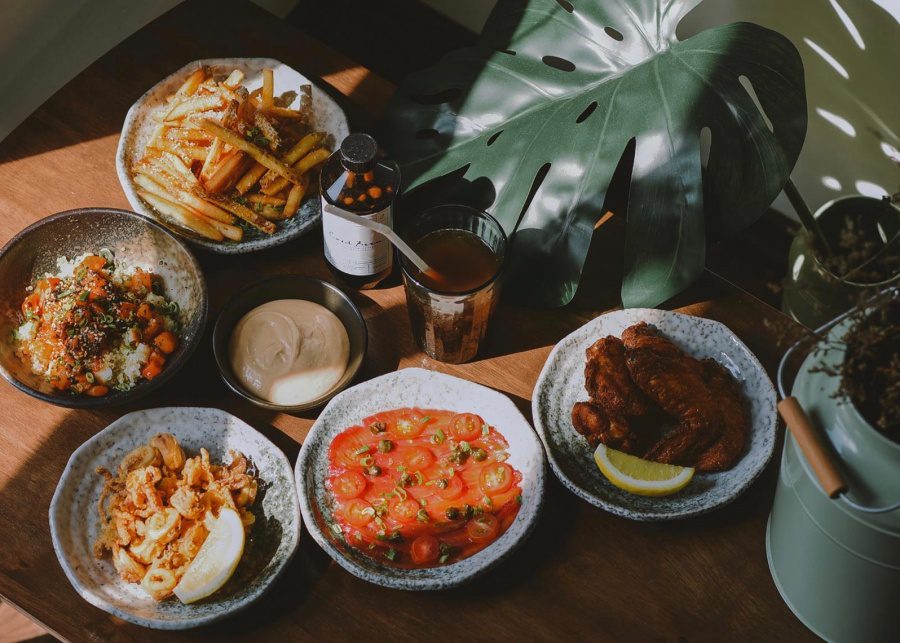 Why visit: Mention a long weekend and many of us will have one thing in mind – a road trip to JB. It's perfect for food, shopping, beauty treatments and cafes adventures. Indulge in some cafe-hopping at the unofficial hipster hood along Jalan Trus, Jalan Pahang and Jalan Dhoby. Don't forget to take home a couple of packets of banana cake from Hiap Joo Bakery! Or you can R&R by watching a movie, having Korean BBQ or shopping at City Plaza.
How to get there: 1 hour car ride from Singapore, depending on traffic.
50. Seoul, South Korea
Why visit: We're pretty sure we don't have to convince you to visit this travel hotspot but have you ever thought of spontaneously popping by for a long weekend? In Seoul, you get a bit of everything. From modern shopping districts to cultural spots full of rich history, as well as vibrant nightlife and attractions like Namsan Tower.
First-timers can head to Myeong-dong. This shopping district is packed with stores, restaurants, and street vendors. Next, visit the Myeong-dong Cathedral. It's the cathedral church for the Archdiocese of Seoul and is the birthplace of the Roman Catholic community in Korea. Another must-do? Get yourself dolled up in a hanbok and frolic around Gyeongbokgung Palace. We hear that if you have a hanbok on, your entry into the palace is free! Remember to snap loads of pictures for the 'gram because it's an occasion you'll wanna remember.
How to get here: 6 hours and 15 minutes to Seoul via direct flight.
51. Dubai, United Arab Emirates
Why visit: We say save this famed city for one of those long weekends where the stars align and you've got more time to take a break. It's more than just a place for work trips or a holiday destination for the crazy rich crowd – Dubai has much to offer for casual tourists looking for a blend of old and new.
Picture-worthy attractions like the Dubai Frame and Wings of Mexico are par for the course. Don't miss out on the Museum of the Future, where you can marvel at what technology has in store with interactive exhibits. For daredevils, try the Glass Slide or Edge Walk at Address Sky View for stunning sights over 200 metres above the ground. Or, take an elevator up the Burj Khalifa to enjoy skyline views from up high. Modern skyscrapers aside, visit Dubai's Old Town to explore traditional markets (called 'souks') and historical districts like Al Karama. Psst: there's a market for every type of shopaholic, from perfume to textiles to gold!
How to get there: 7 hours and 40 minutes to Dubai by direct flight.
52. Tokyo, Japan
Why visit: Planning to make your long weekend even longer? Head to Tokyo! This bustling capital of Japan offers endless experiences to satisfy any traveller. If you consider yourself a shopaholic, trawl through trendy neighbourhoods like Shibuya and Harajuku for quirky and cool fashion and accessories to elevate your drip.
Tokyo is also renowned for its incredible food culture. Think fresh sushi and sashimi, savoury bowls of ramen, and crispy tempura. Want to take your experience to the next level? Try your hand at making Japanese dishes at a cooking class. Of course, you can't miss out on the city's major historical sites. Take a trip to Sensoji Temple, an ancient Buddhist temple that's famous for its impressive architecture; or receive a blessing at Meiji Shrine, a beautiful and sacred spot dedicated to Emperor Meiji.
How to get there: 6 hours and 50 minutes to Tokyo via direct flight.
Ready for a fun weekend getaway from Singapore? Pack your bags and get to it!