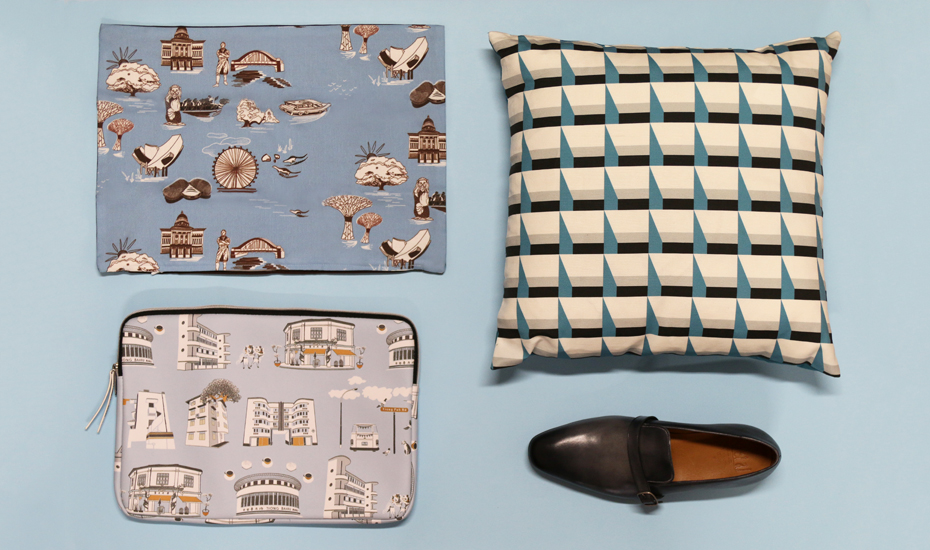 Have a piece of Singapore with these local brands
SEE PHOTOS: Create your Pinterest-worthy dream home with Singapore's hottest home, furniture and lifestyle brands for a uniquely Singapore home. Or surprise a friend with a unique gift decorated in all things Singapore.
Besides its plethora of amazing food, super stylish fashion brands and cool, independent multi-brands stores to shop, Singapore is also known for its quirky and unique homewares and lifestyle products. The things that make up Singapore are well-reflected in both its people and the products they produce. Brands such as Ling Wu, Onlewo, Ed Et Al and the team from Protocol have elements of both modern and traditional Singapore combined in their designs, and are both affordable and great as home accessories and gifts. To celebrate all things Singapore this month, we found five off-beat Singapore home and lifestyle brands, as well as made-to-measure footwear and bag brands, that are great for furniture, home decor, accessories and gift shopping.
Onlewo showcases all things Singapore
There's no denying that Onlewo is indeed a Singapore brand. The lifestyle brand collaborates with Singapore-based designers to produce a collection of bespoke home decor and homewares such as wallpaper, table runners and upholstery that are inspired by the heritage, places and cultures of Singapore. Add Onlewo's button-down shirt to your wardrobe as a reminder of our vibrant city, or spruce up your living spaces with its attractive Peranakan tile square cushion covers!
Onlewo, 129 Jalan Besar, Singapore 208847, p. 9112 4685. Open Tue-Sat 11am-6pm.
Ed Et Al makes bespoke smart shoes for men
Established in 2010, this Singapore shoemaking company specialises in high-quality handcrafted dress shoes. Ed Et Al Shoemakers offers bespoke services and "By Request" made-to-order services at its quaint Telok Ayer boutique. Need some shoe inspo? You can find shelves of samples in a variety of styles like oxfords, loafers, derbies and boots. Since its shoes are mostly made-to-order, you may want to pay this local shoemaker a visit for the ultimate, one-of-a-kind shoe-making experience.
Ed Et Al Shoemakers, 120A Telok Ayer Street (second floor), Singapore 068589, p. 6337 8919. By appointment only.
Items featured above: Chinatown cushion cover in square and rectangle ($55) and Blk 2 pouch ($55) from Onwelo, Oxford shoe in red from Ed Et Al.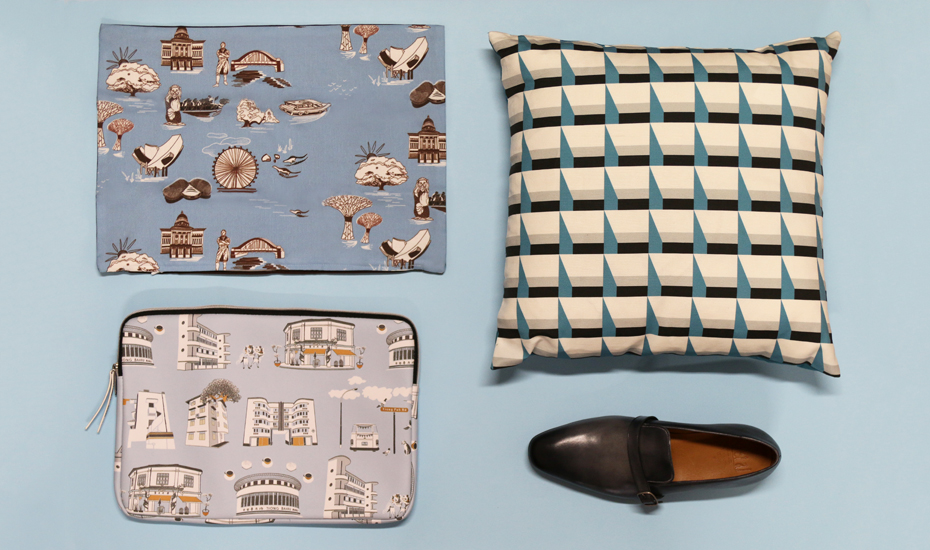 Items featured above: Downtown cushion cover in rectangle ($55), Blk 2 pouch ($55) and Tiong Bahru laptop sleeve ($55) from Onwelo, loafer in navy blue from Ed Et Al.
Item featured above: Little India table lamp ($285) from Onlewo.
Protocol designed quirky illustrations for Singapore's 52nd birthday
This team of creative people proves that Singapore is a city-state with many talents. Marking Singapore's 52nd birthday, the creative-led social media agency introduced 52 iconic illustrations designed in-house and used to decorate a deck of playing cards that are printed on quality French linen card stock. You'll find cards that feature all things weird and wonderful about Singapore – from Lee Kuan Yew to Sir Stamford Raffles, from Changi Airport to Haw Par Villa, from the well-loved White Rabbit sweets to the hawker favourite roti prata. Know any card collectors? The Fifty-Two cards make a fab gift for any card players!
Items featured above: Fifty-Two cards, available here.
Get in touch with Protocol for all your creative needs here.
Ling Wu teams up with Onlewu for a unique bag collection
Mention the name Ling Wu and images of luxury handbags immediately come to mind. The label's collection of luxe bags and accessories is an absolute must-have – we're talking cool clutches, stunning satchels, and très chic totes in butter-soft leather and exotic skins. Want understated luxury? This is it.
Ling Wu, 43 Jalan Merah Saga, #02-78, Singapore 278115. Also available at Robinsons Orchard, and TANGS Plaza.
Items featured above: Ling Wu has teamed up with Onlewo for an exclusive collection of clutches that are inspired by the Singapore Botanic Gardens. The Onlewo x Ling Wu collection ($318 each) will be available at Singapore: Inside Out Tokyo from 25 to 27 August.