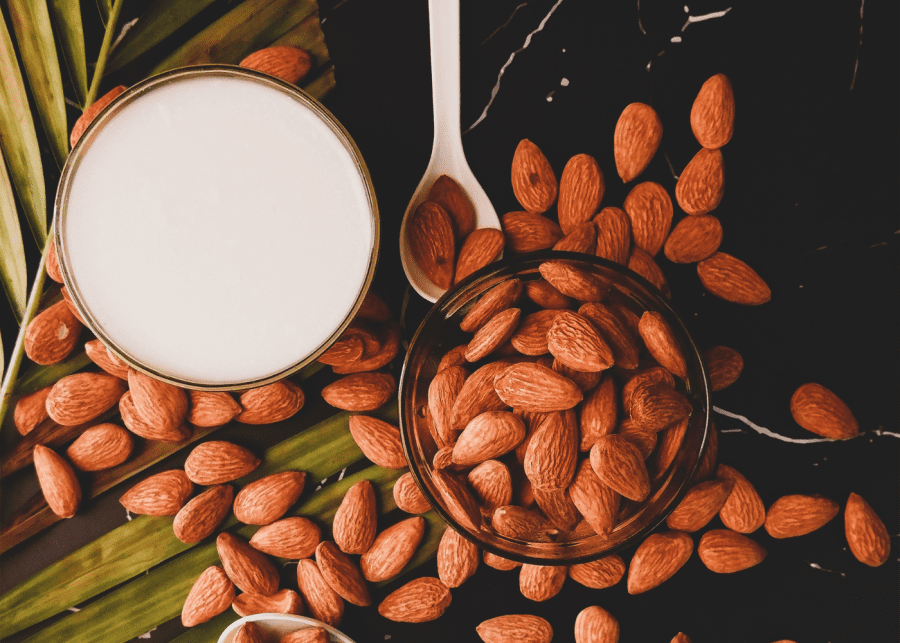 Photography: Dhanya Purohit via Unsplash
Looking for almond, oat or soy milk? These plant-based alternatives are the best in Singapore.
Is full cream dairy milk too much for your lactose-intolerant stomach? Or maybe you're switching to a vegan lifestyle and cutting out animal byproducts. No matter the reason, Singapore has welcomed a great range of plant-based milk options for you to select from. Whether it's oat, almond, soy or even Bambara groundnut (we'll get to this later), milk alternatives are packed with all the nutrients and vitamins you need – without sacrificing flavour, of course! Drink up with these dairy-free milk options.
Plant-based milk alternatives in Singapore
1. Gorilla Press: Almond and cashew milk
This superfood concept store produces small-batch beverages that are all natural and clean. You can find an array of juices, smoothies, and even a cheeky alcohol series. And yes, there's plant-based milk here too. Get yours in flavours like goma, raw cacao, and matcha. They're made with almonds, cashews, and medjool dates. You can also order bottles of cold brew for your caffeine fix.
Gorilla Press, available online
2. Snappea: Pea milk
You read that right: it's pea milk. Don't knock it till you try it. Snappea milk uses non-GMO Canadian peas for a velvety all-natural drink with tons of nutrients. It has zero cholesterol and plenty of plant protein, and it consumes way less water compared to almonds. You can get it original, unsweetened, or even flavoured with chocolate.
Snappea, available online
3. The Family Kitchen: Almond milk
This local vegan food company is all about tasty food without the bad stuff. Say goodbye to preservatives, chemicals, and artificial stabilisers. Everything is natural and uses wholesome ingredients. The best selling product? Fresh and natural almond milk that's 100% vegan. Don't forget to order some almond yogurt, too! It's the perfect breakfast alternative that'll fuel you up for the day.
The Family Kitchen, available online
4. Oatside: Oat milk
So you want to do your part to save the planet but hate the taste of watered down (yup, we said it) plant-based milk alternatives? Fret not, as this Singapore startup is serious about flavour. Made from 100% Australian oats, natural mountain spring water and Rainforest Alliance-certified cacao beans and hazelnuts, Oatside's milk is spilling with flavour.
The milk comes in three variants. A perfectly balanced and creamy barista blend that lets your favourite coffee beans shine. Chocolate with double the amount of cacao and less sugar. And chocolate hazelnut, which needs no introduction. As Asia's first 'full-stack' oat milk brand, the company has full control over the production process in Bandung, Indonesia.
Oatside, available online via Redmart, Shopee, and PPPCoffee.com
5. The Mlk Co: Almond milk
This almond milk is as fresh as they come. The 100% raw, vegan, gluten- and pesticides-free brand skips the pasteurisation process so live enzymes and nutrients are retained in the creamy formula. How creamy, you ask? The Mlk Co uses at least 25% more raw activated almonds compared to other brands, plus Himalayan rock salt and ionised water. The plant-based milk comes in unsweetened, macadamia, matcha, cacao, hojicha flavours and more encased in toxic-free and recyclable glass bottles.
The Mlk Co, available online
6. Rude Health: Almond oat, brown rice milk
This London-based innovative brand is a play on the saying 'rude health', which means to be strong and healthy. It has a pantry's worth of healthy alternatives such as muesli, cereal, and crackers, including a large variety of dairy free drinks. Interesting ingredients are used to pile on the flavour so there's no need for thickeners, syrups and added sugars. Its almond drink is blended with crushed almonds, rice, pure mountain spring water and cold-pressed sunflower oil. A touch of sea salt and sunflower oil is added to organic oats and spring water for bold flavours. Keen to try more? Select your pick from coconut, oat, and soya milk options.
Rude Health, available at Redmart, NTUC Fairprice, Shopee and Lazada 
7. WhatIF Foods: BamNut Milk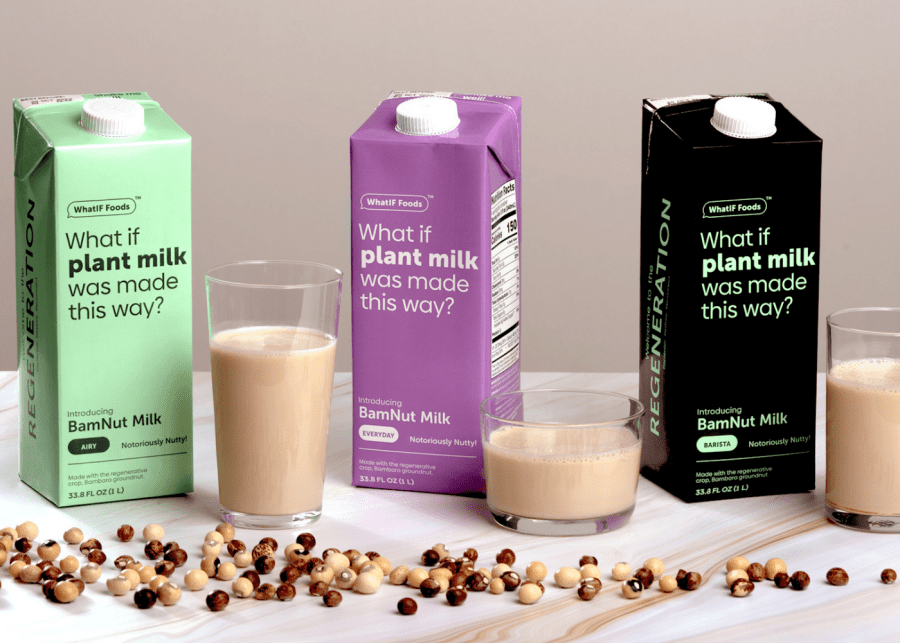 Ever heard of Bambara groundnut or BamNut? It's an underrated legume native to West Africa. The nutty and creamy plant-based milk is high in dietary fibre (5g per 250ml) and is packed with vitamins B12 and D2, minerals, calcium and iron. It comes in three delicious iterations: BamNut Milk Airy (to replace skim milk), BamNut Milk Everyday (a reduced fat cow's milk alternative) and BamNut Milk Barista (for full cream milk fans).
WhatIF BamNut Milk, available online
You want to drink every last drop of these delicious and creamy plant-based milk alternatives in Singapore.