Photography: Sage Artelier
Here's a beautiful new space to delve into everything artsy!
When the days are grey and your mood is blue, there are few things better than a new hobby to give you a boost. We've been collecting new pastimes since lockdown and are constantly on the hunt for more things to try. Recently, we were pleased to find out about the opening of a new art and retail space at Sage Artelier. Here, you can add art jamming to your list of hobbies with its art classes – or just swing by for a shopping spree!
Art for all ages
Let your creativity flow at Sage Artelier: Its Art Play and Craft Play classes are open to all ages, with teachers guiding you through painting and crafting techniques. Explore different art mediums and create an artwork of your own in this small group class. Stressed from the daily grind? This is a creative way to let loose, too.
Perk alert: Get 10% off an Art Play or Craft Play session with the code 'SAGEHC10' from now till 15 December 2020!
Parents, if you're looking to enroll your little ones in an art class, you're in luck. There are structured art lessons in two modules: 'Fun'damental and 'Evolve'lution. The 'Fun' programme is designed for ages five to eight, teaching essential art skills and techniques. For ages nine to 12, the 'Evolve' programme lets kids learn higher level techniques as well as digital art skills. It's all about innovative learning!
Brands to shop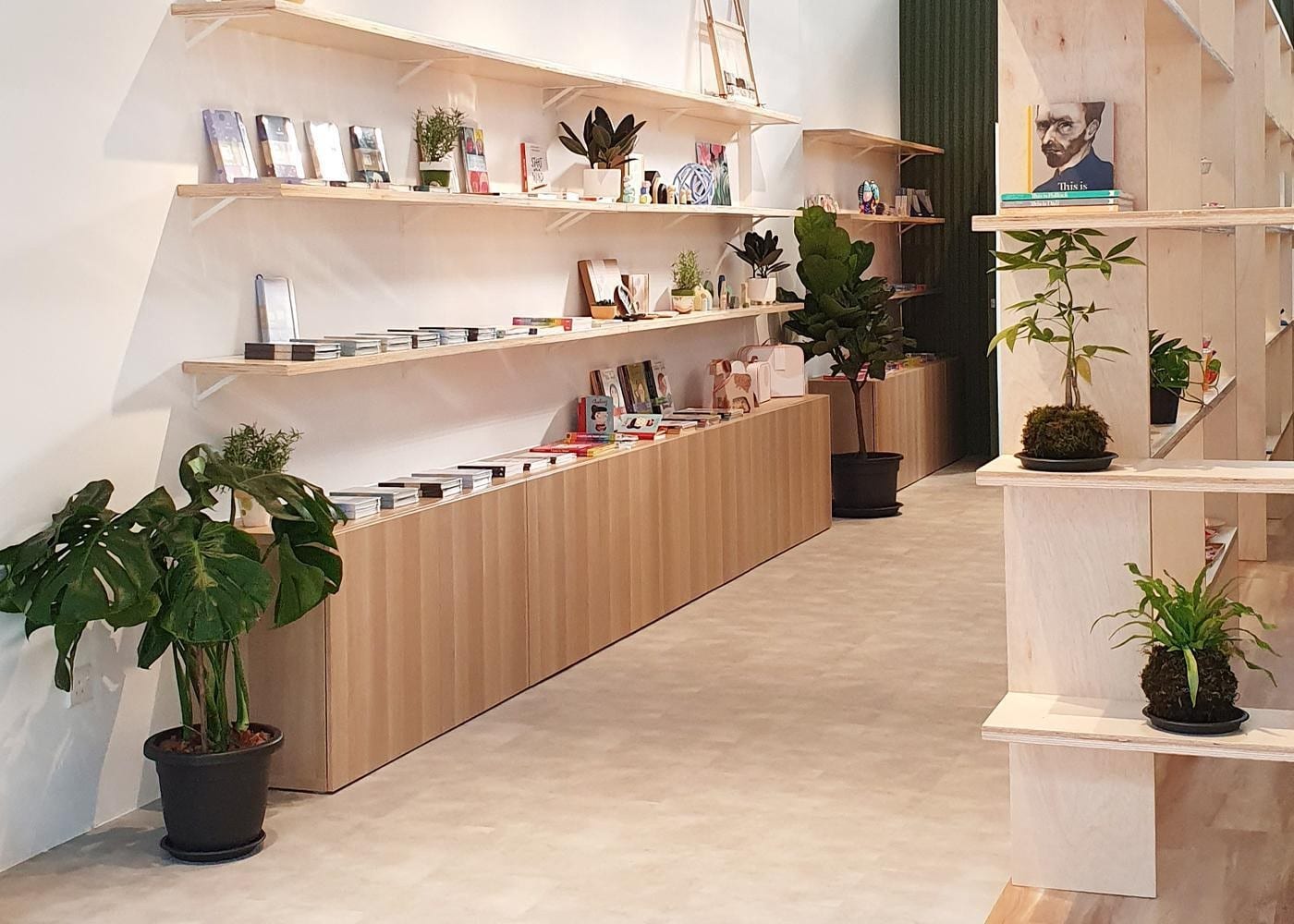 Don't fancy yourself an artist? Skip the classes and pop into the retail space for a shopping spree. We like the minimal aesthetic that brings a sense of calm, with a range of accessories, craft kits and other items to browse. Psst: This is the ideal place to pick up unique Christmas gifts! Expect to see beautiful planners from Mossery, home goods and stationery from Circus Boy Band, fun puzzles from Areaware, kitschy accessories from Meri Meri, craft kits for the kiddos and more.
Holiday highlights
If you wanna keep the kids occupied this holiday season, look no further than Sage Artelier's festive workshops! Let your children make their own Christmas decorations and artworks in the three-day Santa Christmas Workshop ($120 per student; 1 to 3 Dec, 8 to 10 Dec, 15 to 17 Dec). Or, let them have a go at making pottery with the Sage Artelier x Polkaros Pottery Planter Making sesh ($148 per student, 12 Dec). Other fun programmes include Impressionism and Realism oil painting classes.
Curious about art? Find out more at Sage Artelier.
Sage Artelier, #01-16, Sin Ming Plaza, 6 Sin Ming Road, Singapore 575585
This post is in partnership with Sage Artelier.