Photography: Taylor Adam via Facebook
Having trouble picking a romantic and intimate bar? Here are our favourite cocktail spots in Singapore for you to impress your date.
So you've finally plucked up the courage to ask the person of your dreams on a date. Once the butterflies in your stomach subside, you find yourself facing the next challenge with no small amount of trepidation: "Where do I take my date for a top-notch meal?!" Stop. Breathe. Don't panic, and get that confidence flowing with some liquid courage. We've lined up the best romantic bars in Singapore for your date night – spots with slick vibes and intimate ambience that will nudge both of you in the right direction. Good luck!
Best romantic bars in Singapore
1. Taylor Adam: For couples with class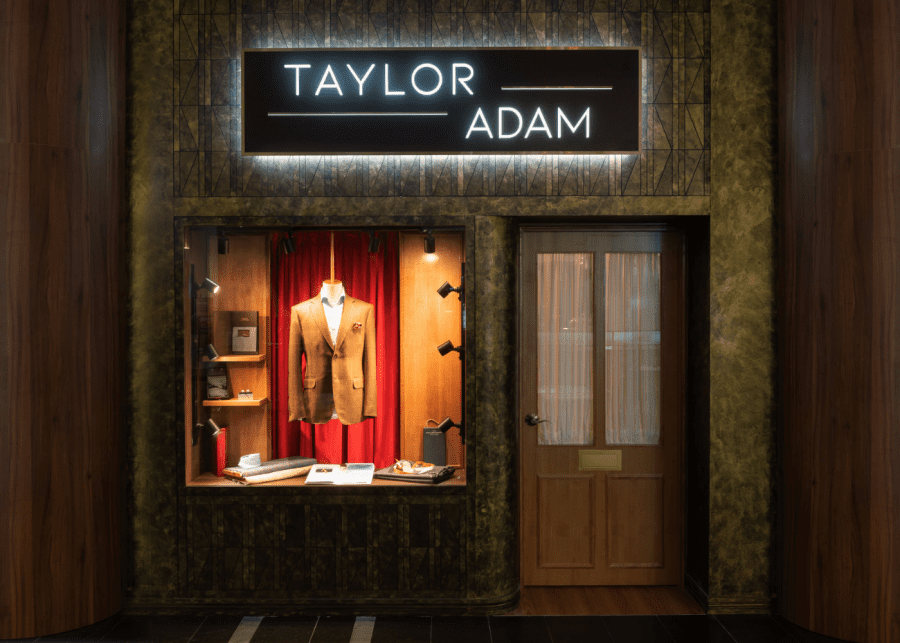 If your date is a fan of Kingsman or James Bond, take them down to Taylor Adam. This swanky little bar is concealed behind the facade of a bespoke tailor at Raffles Place. Sip on refreshing tipples like American Pie and Vesper Martini. But our personal favourite has got to be LSD – a sweet homage to The Beatles who famously sang, "All you need is love…"
Taylor Adam, #01-03, One Raffles Place, 1 Raffles Place, Singapore 048616
2. Mama Diam: For a dose of nostalgia
Break the ice with knick knacks, snacks, and tipples from this nostalgic hidden bar along Prinsep Street. We recommend knocking back cocktails like Chai Tarik Brew and Kopi Cino. You can even down shots in crowd-favourite flavours such as Milo gao, kaya, and sour plum. Don't forget to snap some cute pictures with your date at the super realistic mama shop stand outside the bar area – and snag some free ice popsicles before you leave the building.
Mama Diam, #01-01, 38 Prinsep Street, Singapore 188665
3. Gibson: For craft cocktail connoisseurs
If your date is a maximalist at heart, just above Live Twice you'll find an award-winning hidden gem: Gibson. The bar's warm furnishings and plush booth seats provide lots of corners to canoodle in. Plus, you can easily set the mood with playful cocktails like City of Stars and Honey PX, which feature ingredients like honey mead and starfruit.
Gibson, Level 2, 20 Bukit Pasoh Road, Singapore 089832
4. Smoke & Mirrors: For the 'chi chi' couple
This romantic bar atop National Gallery oozes sophistication with its skyline view overlooking The Padang, Esplanade and Marina Bay Sands. And just as impressive is its modern decor with warm wood and metal accents. Grab a seat by the balcony and take in the view while sipping classic cocktails like mai tais, margaritas and martinis. Mesmerised by the lush landscape of Singapore? Take your pick from the Conscious Cocktails collection, which spotlights creative concoctions that are eco-friendly.
Smoke & Mirrors, #06-01, National Gallery Singapore, 1 St. Andrew's Road, Singapore 178957
5. Level33: For corporate high-fliers
Perched high above the city in the penthouse of Marina Bay Financial Centre, this high-tech brewery, restaurant and lounge is an impressive venue for a first date, especially if your partner is a fan of craft beers. You'll be well rewarded with sweeping views of the surrounding skyline and glittering waters as you toast to your love life.
Level33, #33-01, Marina Bay Financial Centre Tower 1, 8 Marina Boulevard, Singapore 018981
6. Oriental Elixir: For adventure seekers
This Haji Lane watering hole has all the makings of a speakeasy. Think dim lights, shelves of non-descript liquor bottles and jars, and a hodgepodge of antiques and experimental cocktails. Just tell the bartender your choice of poison and he'll whip up something as intriguing as the bar's ambience.
Oriental Elixir, 10 Haji Lane, Singapore 189203
7. Intermission Bar: For cinephiles
Where do movie-goers head to after catching a good film? The Projector, our go-to cinema for indie films, is also home to the Intermission Bar. Known for attracting fans of cult titles such as George Miller's Mad Max series, Stanley Kubrick's A Clockwork Orange and Alfred Hitchcock's Psycho, the place exudes total coolness. Just like the films screened here, the drinks are not mainstream, so crack open a cold one from the wide array of craft beers and get ready to discuss your favourite films.
Intermission Bar, #05-00, Golden Mile Tower, 6001 Beach Road, Singapore 199589
8. Live Twice: For laid-back whisky lovers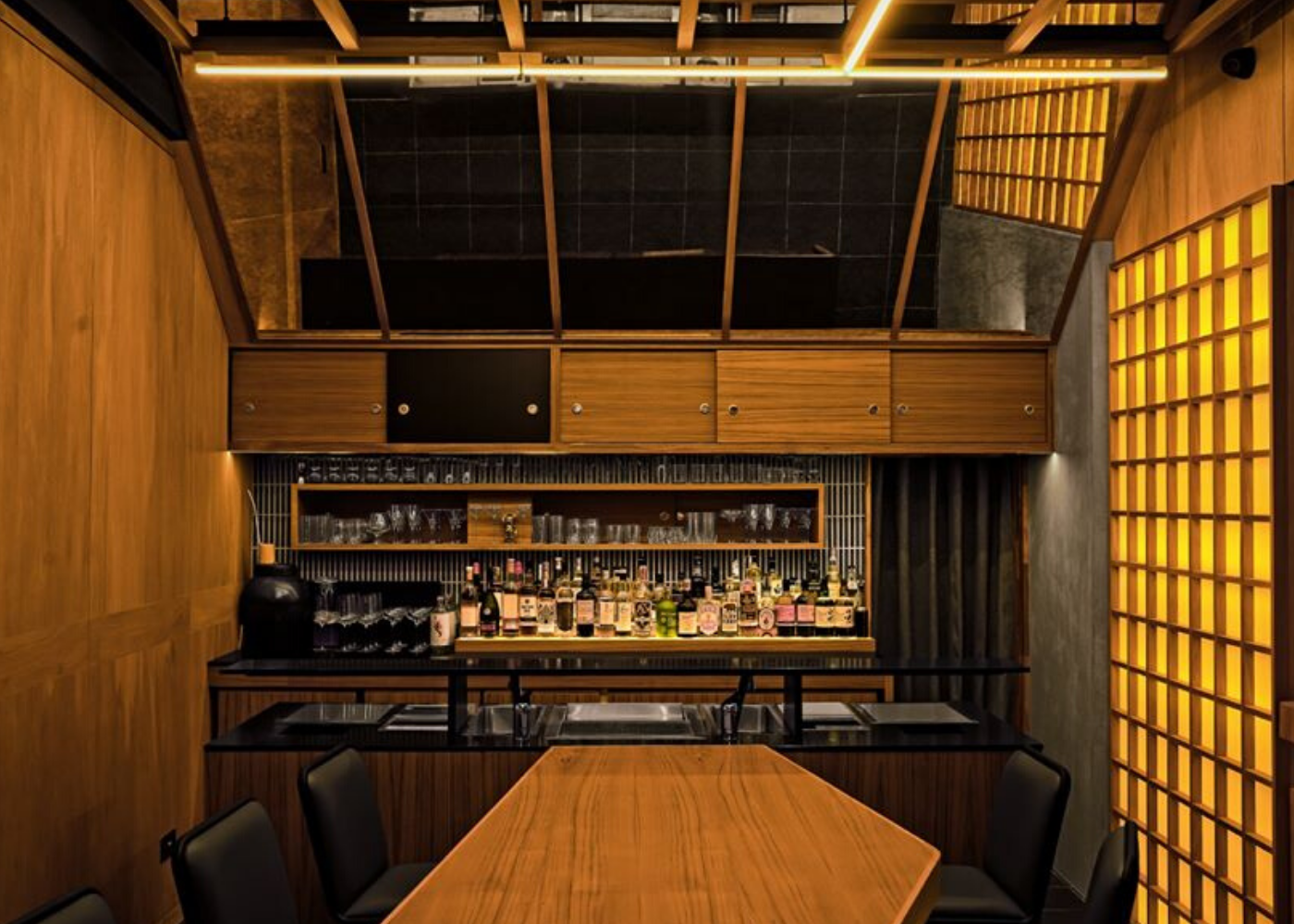 While we miss Flagship's rock and roll backdrop, its replacement, Live Twice, is a new-style Japanese bar that exudes intimacy with dim lighting, wooden interiors and an eclectic playlist of tunes in the background. The minimalistic aesthetic extends to the cocktails as well, with no more than four ingredients in the mix. Treat your date to a glass, then huddle in one of the cosy nooks and be transported to the cinematic world of Wong Kar-wai.
Live Twice, 20 Bukit Pasoh Road, Singapore 089834
9. Junior the Pocket Bar: For the experimenter
Boasting a Peruvian menu, this bar in Singapore provides a cosy and intimate ambience for you and your beau to share a romantic evening together. The highly experimental place has constantly changing themes in terms of both decor and cocktails, giving you something to look forward to. Pop by if you're adventurous with your alcoholic concoctions!
Junior the Pocket Bar, 6 Ann Siang Hill, Singapore 069787
10. Mo Bar: For wanderlust souls
Travel vicariously through Mo Bar's cocktail menu which spotlights flavours from the Asia-Pacific region. Explore the gritty city of New Delhi with Soma (gin, yoghurt, chutney and spices), take a stroll down the electrifying streets of Gangnam with White Rabbit (tequila, kimchi, tomato and black garlic) or soak in Kyoto's rich culture with Oragami (whiskey, miso and hojicha). But no matter what drink you choose, you'll end up marvelling at the breathtaking views of Marina Bay. It never gets old.
Mo Bar, Marina Square, 5 Raffles Avenue, Singapore 039797
11. The Other Room: For the intimate duo
This hidden hotel spot is the perfect spot to snuggle up on plush furniture under dim lights with a cocktail in hand. The Prohibition-inspired bar specialises in bespoke cocktails and cask-finished spirits that'll cater to pretty much any palate. We also really dig its mix of jazzy tunes and modern swing music that'll get you in the mood for romance.
The Other Room, Singapore Marriott Tang Plaza Hotel (ground floor, behind the black curtain), 320 Orchard Road, Singapore 238865
Now, who's ready for date night at these romantic bars in Singapore?