Let's count all the ways we love our garden city.
Yes, we're in love with all things Singapore. Read on for all the reasons why!
Singapore is a city of many faces – there's so much to love! Our modern architecture, our clean and green streets, our colourful culture, and our rich heritage… we could go on. It's one of the best places to live in (at least according to us). Yes, there'll always be things we can work on, but the island's charm is undeniable. That's why we picked the brains of our Honeycombers team and listed down all the things we love about Singapore to celebrate our nation's 57th birthday. Read on for all the patriotic feels!
57 reasons why we love Singapore
1. We're a gorgeous green city with parks and gardens everywhere. Conquer our beautiful hiking trails, cycle across the island on a two-wheeled adventure, and enjoy nature walks with a view.
2. The festive mood never ends. From Chinese New Year to Deepavali to Hari Raya to Christmas, we celebrate it all. And we have a constant rotation of festivals such i Light Singapore, Light to Night Festival, Baybeats, and buzzy events like the Singapore Grand Prix and ZoukOut.
3. The array of unique things to do and dining experiences Singapore offers. We may be small but we're mighty creative.
4. We're happy to laugh at ourselves (and our country). But we also have fierce national pride. Insult our culture or bad-mouth our food, and you'll feel the wrath of a thousand hungry Singaporeans.
5. Two words: durian season.
6. Our powerful passport, that's for sure (we're second only to Japan).
7. Neighbourhoods each with their own character and colour. Chinatown, Little India, Kampong Glam, Tiong Bahru and Joo Chiat, just to name a few.
8. Our merlions: did you know we actually have a total of seven across the city? Time to go on a hunt for the half lion, half fish icon.
9. You can get anything at any hour of the day. Late-night supper, anyone?
10. Taxis and ride-hailing platforms are relatively affordable (compared to other countries). They're a great way to travel without spending a lot of time getting from one place to another. Plus, they're comfortable and cooling – they help us avoid the horrible humid weather!
11. The fact that you can still find secret spots and hidden parks in such a tiny country.
12. Spectacular performances on the stages of Esplanade, Sands Theatre at Marina Bay Sands, and Victoria Theatre and Concert Hall.
13. Street art and wall murals decorating numerous corners of Singapore. And they're all free to admire!
14. Our hawker food: roti prata, chicken rice, laksa, nasi lemak… and the list goes on. Also, we appreciate the food delivery riders who work tirelessly, rain or shine.
15. 365 days of summer weather, plus the occasional rain.
16. Our amazing local fashion and beauty scene. Shoutout to all our lovely homegrown labels!
17. The sunrises and sunsets are some of the most beautiful in the world.
18. The diversity of our people.
19. The vibrant colours of our shophouses and HDBs.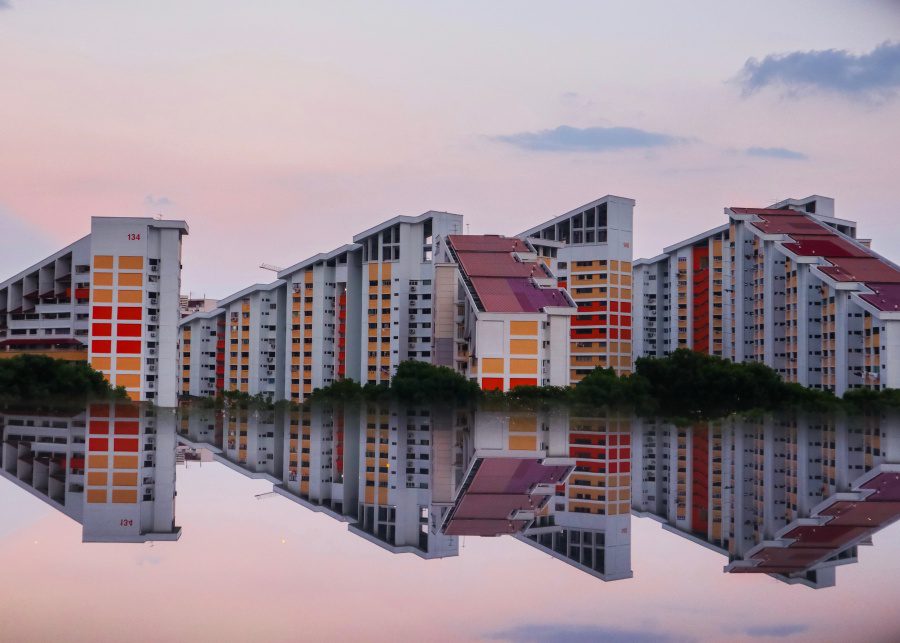 20. The different types of playgrounds! We've got good, old fashioned playtime that's free and enjoyable for everyone.
21. It's a food paradise: Michelin-starred names, local creations and international cuisines from the city's best restaurants and cafes.
22. Amazing athletes who represent Singapore on the world stage and local legends who make us proud.
23. The short commutes that we take for granted – it doesn't take long to travel from one end of the country to the other!
24. Everyone's your "uncle" or "auntie". #family
25. The lahs, lehs and lors of Singlish!
26. Shophouses – we have SO many beautiful ones all over the city, and each has a heritage story to tell.
27. The people who labour behind the scenes to keep Singapore strong: healthcare staff, teachers, construction workers, cleaners, and so on.
28. Midnight shenanigans. Supper spots, late-night shopping, mingling with the animals at the Night Safari, karaoke sessions, bar-hopping, partying till dawn at the hottest nightclubs… and getting home safely.
29. (Mostly) clean public toilets.
30. The juxtaposition of old and new: heritage shophouses next to towering skyscrapers, and traditional bakeries sitting alongside modern restaurants.
31. Bubble tea shops on every corner. 'Nuff said.
32. The fact that temples, churches and mosques can co-exist harmoniously.
33. A big heart for our local creative talents: musicians, artists, actors, designers, photographers and writers. So. Proud.
34. Lovin' our heritage restaurants!
35. It's so easy to get anything you want – from food to groceries to furniture. Everything can be found online and delivered to you.
36. It's clean and safe. (Yes, we know, low crime does not equal no crime. But still, how often do people get robbed or held at gunpoint here?)
37. So many opportunities to volunteer and lend a hand to those in need.
38. Best public transport system compared to countless other countries – it's quick, easy and accessible!
39. The growing voices advocating for racial equality, the LGBTQ+ community, taking care of our mental health and more.
40. Our public libraries – they're cooler than you think.
41. Our "kampong" village. How easy is it to randomly bump into someone you know on the street? Or figure out you have the same schoolmate as your work buddy's wife's cousin?
42. We may be an urban city, but we still have a plethora of farms in Singapore that give us organic veggies and fresh milk.
43. Let's not forget about Changi Airport, one of the world's best. (And Singapore Airlines, one of the top across the globe).
44. ActiveSG and its affordable sports facilities. Also, all the gyms you need to keep fit and fab.
45. It's a family-friendly city that's constantly coming up with new activities and attractions for little ones.
46. Water that's actually clean and drinkable from the tap.
47. All the free things that we get to enjoy as Singapore residents.
48. Singapore Botanic Gardens, our Unesco World Heritage pride and joy. Gardens by the Bay, we're lookin' at you, too!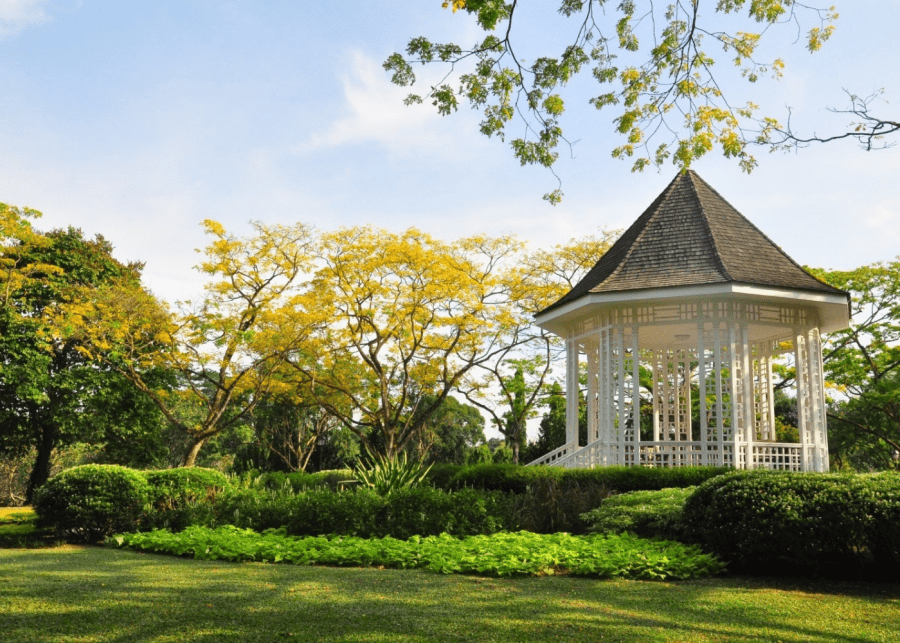 49. We can easily fake a tropical vacay at beach clubs and offshore islands like Pulau Ubin.
50. The sleek shopping malls that hold almost everything and anything you need. We love how big-name international brands sit next to local labels – give it up for homegrown shops like Love, Bonito, Beyond The Vines, Bynd Artisan, In Good Company, Carrie K and more.
51. Our stable and safe currency.
52. The art and culture in our museums and galleries, and how they're free to enter for locals.
53. Our multicultural diversity is what makes us vibrant.
54. The view from above (hello, rooftop restaurants and bars) is excellent.
55. Give it up for our starring role in Crazy Rich Asians!
56. We're not kiasu, we're just #winning.
57. It's home, truly. And you can't convince us otherwise.
Want to share why you love Singapore? DM us @Honeycombers on Instagram!