Photography: Kam Idris via Unsplash
Want the convenience of furniture shopping without leaving the house? We feel ya. Check out ace sites for the best selection of home furnishings online.
Furniture shopping in Singapore, while necessary, is hard work. Trust us. Schlepping from one showroom to the next in search of the perfect Chesterfield sofa can get very tiring very fast. So if you're ready to wave the white flag and want to turn to the WWW for stress-free shopping on your couch, check out our handy round-up of online furniture stores in Singapore.
Best online furniture stores in Singapore
1. Retailers Market
A multi-functional system that can turn into a closet, desk setup, and storage space? Say less. Don't be fooled by this brand's name because the Maxe modular shelving system fits perfectly in any home. The track system means that you can move shelves, handrails, and pegboards along the height of your wall. No more struggling with boxes everywhere 'cos you can plonk them up on shelves and free up space in your home.
And for fashionistas who have an ever changing wardrobe, customise accessories to put your dresses, jeans, shirts, and even jewellery in a tidy space. Not sure where to begin? Just give the team a call and book yourself a free consultation to get started!
Retailers Market, available online and at #08-01, Lian Cheong Industrial Building, 12 Little Road, Singapore 536986
2. Journey East
Journey East has been curating quality furniture since 1995 and it's no surprise the store is a crowd favourite. Expect an exciting, eclectic, and unique selection with over 10 designer brands and handmade collections.
For the living room, plush sofas like the United Strangers Kingsland Sofa and the District Eight Distrikt Chaise Sofa are great for lounging with the family. For an earthy, wooden statement, spruce up your dining space with the d-Bodhi Cabrini Dining Table or the Model O dining table. Into the bedroom, create a cosy space with the District Eight Distrikt Bed and the d-Bodhi Coco Wardrobe for storage. There's a lot more to explore on Journey East, so browse the website for the latest home decor picks!
Journey East, available online
3. Totem Road
There's a new kid 'round the block, and it's Totem Road. This sustainable furniture company has roots in Sydney, and has branched out to offer a curated collection of pieces in its online store to us in Singapore. As a B-Corp certified company, Totem Road means business when it comes to sustainability. These gorgeous pieces are made with sustainably sourced oak. Combined with high quality and mindful designs, the timeless furniture can last you a lifetime and a half. You'll probably never need a new coffee table, bedframe or shelf ever again.
Whether it's snagging pieces for your bedroom, living room, dining room, or office, all you have to do is scroll through the extended range of furniture exclusive to the Singapore site and you'll find the perfect addition to your home. The Isabel Desk is a dream to work on with a large table top and even a drawer section that goes unnoticed in its sleek design. And we're living for the Redonda Mirror. The round oak frame adds a touch of class and warmth to any space.
Perk alert: from now till the end of January, everything on the site is 30% off. And did we mention complimentary delivery, assembly, and rubbish disposal? Talk about a steal!
Totem Road, available online
4. House of AnLi
House of AnLi is a haven for affordable European home decor and furniture. Whether you're looking for a solid wood coffee table for your living room or a comfy outdoor sofa for your balcony space, every piece here is curated from top European brands. That includes names like Fatboy, known for its quirky and vibrant lamps, and Costa Nova, which offers a wide range of Mediterranean-inspired tableware.
Another highlight: the store offers customised upholstery service, as well as beds, armchairs and sofas that can be made to order. Enjoy free delivery for orders above $500! If you're shopping offline, be sure to check out the restaurant and bistro on the second and third floors for a little refuelling. The menu features everything from coffee to a full-on three-course meal.
House of AnLi, available online and at #02-139/141 & 03-130/136, Tanglin Mall, 163 Tanglin Road, Singapore 247933
5. Luzerne
So you've decked your space with gorgeous furniture and homeware. Now, it's time to set the table! All eyes are on Luzerne, a homegrown brand that offers over 30 collections of chinaware, flatware, glassware and accessories to suit all sorts of decor styles. Highlights include rustic ceramic plates, alluring crystal glassware for a touch of class, oriental serving pots for family feasts and serving plates with fab marbling work. Your guests will definitely be wowed!
What's more, all Luzerne chinaware is totally microwave and dishwasher safe. We love that the products are bone ash-free – only environmentally and culturally sensitive materials are used in the production process. They're also halal-certified. Moreover, these pieces are hotel and restaurant-grade (read: highly durable) so they're definitely bang for your buck. The website's also user-friendly and easy to navigate – simply search based on the brand's collections or type of tableware you're looking for.
Luzerne, available online and at #05-01, 70 Bendemeer Road, Singapore 339940
6. King
If you want your furniture to encapsulate a relaxed yet contemporary Australian lifestyle, look no further than King. Founded in 1977, this furniture brand has been a well-known name in the home living scene and is praised for its innovative, sustainable and long-lasting pieces. If you're having choice paralysis with the variety of collections available, begin your search with the Zaza, Plaza and Felix collections. For the ultimate comfort, look to the award-winning Zaza couches for the brand's ingenious modular design, adjustable arms and backs, and luxurious deep seats.
Love to have people over? Whether your abode is big or small, the Plaza sofas can weave into any layout thanks to its interchangeable arms and backs, as well as sleek tapered legs that are available in two heights. And the Felix series boast extendable seats and an integrated Smart Pocket that can connect wireless charging tables and tables.
King, available online and at multiple locations including Boon Lay and Kallang
7. HipVan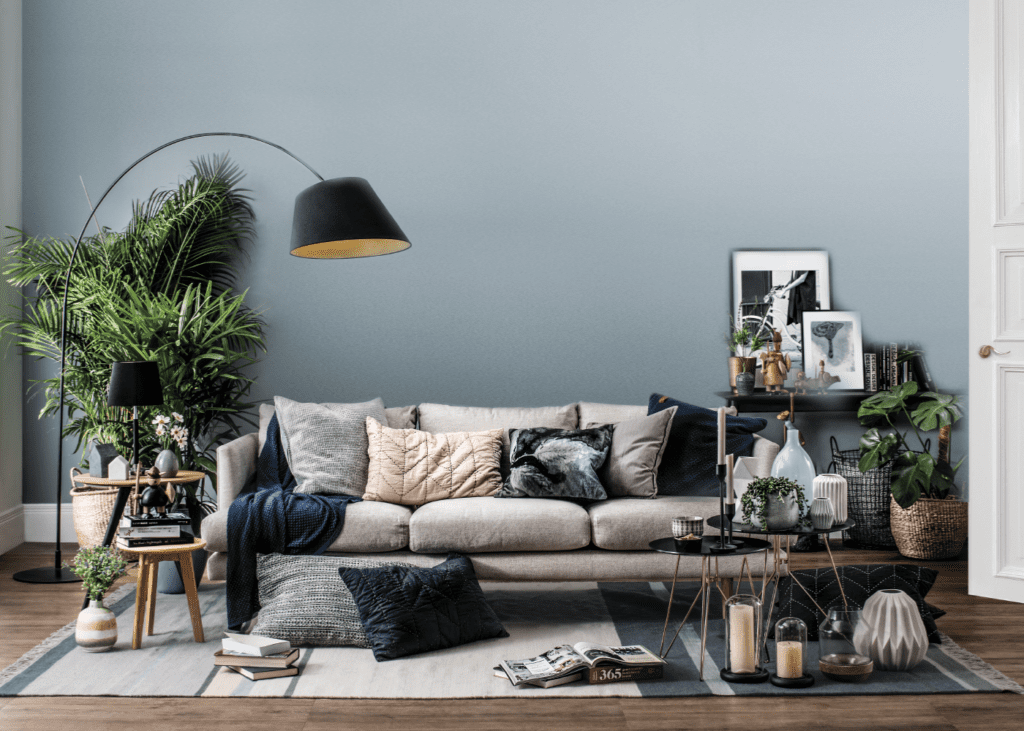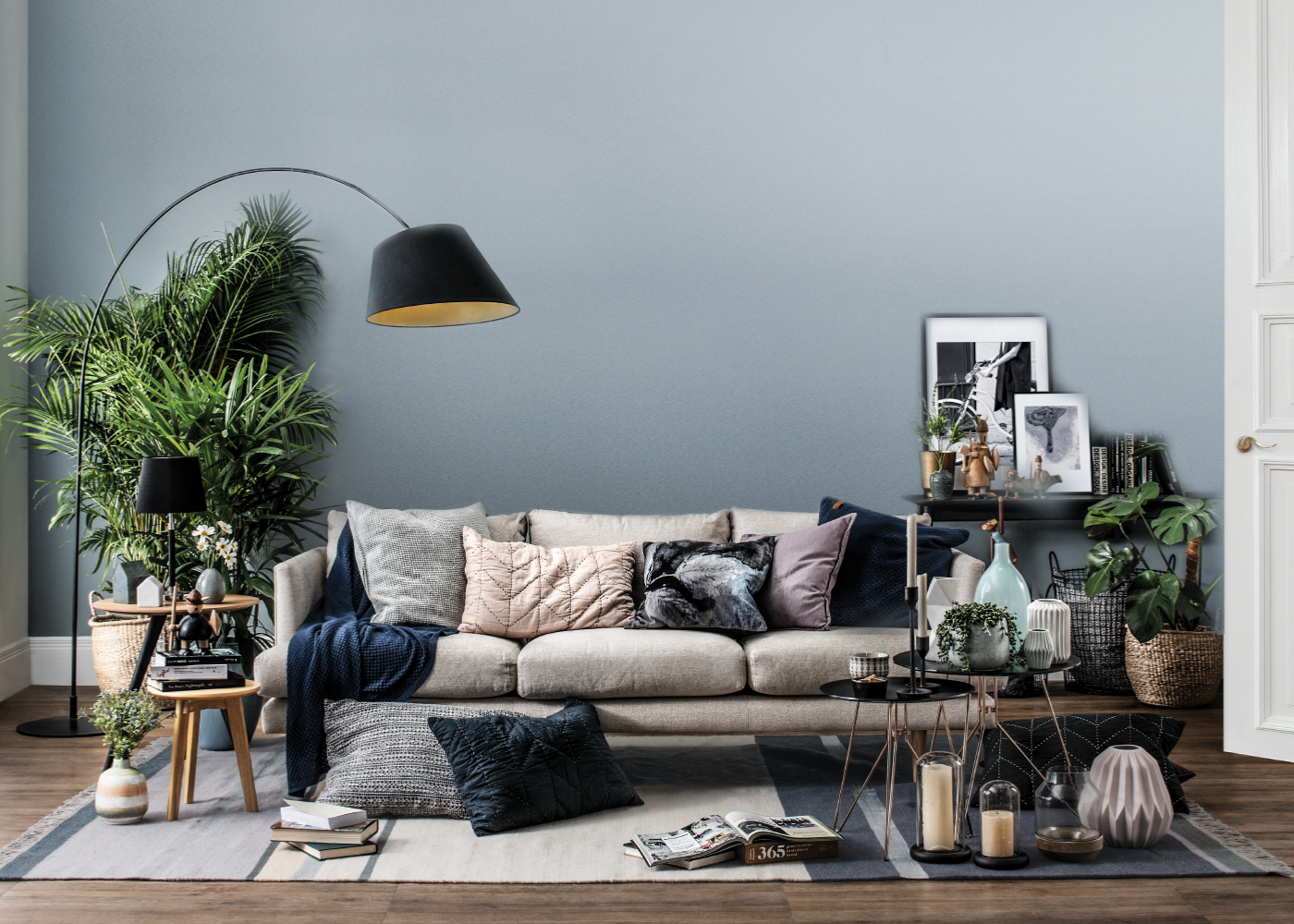 If you wanna be spoilt for choice, HipVan is right up your alley. With over 5,000 furniture and homeware goodies, this local brand has been bringing thoughtfully-designed, high-quality pieces at wallet-friendly pieces to us since 2013. And let's not forget the free delivery for orders above $250! To make your home renovation journey even more fuss-free, you can arrange for furniture disposal services and complimentary disassembly services. Whether you're in the market for new sofas, TV consoles, beds, dining sets or other home decor pieces, you're bound to find something you fancy at HipVan.
HipVan, available online 
8. Born In Colour
If you want amazing furniture at wallet-friendly prices, Born In Colour has got your back. This homegrown furniture store in Singapore offers a range of pieces from minimal staples to statement pops of colour. Shop contemporary pieces by series to suit the theme of your abode. Wanna model your home after the breezy, tropical vibes of a resort holiday? Check out the Bistro Rattan series for hand-woven rattan pieces to dress up your space. Love a good dose of Nordic simplicity? The Fika Swedish series has side tables, drawers, chairs and other essentials you need. Want in on the Japandi trend? The brand's Japandi dining sets make mealtimes classier.
Born In Colour, available online and at multiple locations including Outram and Yishun

9. Comfort Design
There's something to be said about a brand that's been furnishing homes and commercial spaces for almost 40 years! It's a one-stop shop with an extensive collection of furniture (indoor and outdoor) in various interior styles. The online store and the whopping 32,000 sq ft showroom in Eunos is a treasure trove of decor everything, particularly if you're looking for chairs of any kind. They even have Baton Sleep pocket spring mattresses and pillows for those investing in a good night's sleep.
We hear the mattress are free of harmful chemicals, have removable covers, 30 days trial period, a decade-long warranty and free home delivery. Got space constraints? Comfort Design's space-saving, multi-functional range of furniture ought to be on your radar. And if you really have a vision for your next furniture purchase? They can custom-make it for you too!
Comfort Design, available online and at Comfort Design Building, 110 Eunos Avenue 7, Singapore 409573
10. FortyTwo
We're massive fans of FortyTwo. The range of furniture and home accessories is colossal, with over 20,000 items in its catalogue, and there are clearly gems to be found. Prices are kept pocket-friendly too, with sofas mostly under $400, bed frames under $300, and rugs under $200. Look out for the sale section as that's where you'll find a sweet steal or two.
FortyTwo, available online
11. Ikea
We simply can't have an affordable furniture story without mentioning Ikea. It's no secret that we're a fan of this Swedish superstore – its functional, versatile (not to mention, cutting-edge) furnishings have flooded our homes for years. Whether you're looking for a great rug or more storage solutions, you're bound to find what you need at low prices. Stressing out about getting your huge haul home? Fret not; we can now shop Ikea goods in Singapore via its online furniture store and get the goods delivered!
Ikea, available online and at multiple locations including Tampines and Alexandra
12. Crate and Barrel
Looking for chic furniture that's practical too? Crate and Barrel comes to mind. One of America's favourite home decor brands, you can count on this label for quality products in beautiful neutral colours that'll play well with your interiors. Whether you're looking for sleek coffee tables, wooden furniture or pretty accessories that are on trend, you can shop online and have them delivered to your doorstep for an extra charge.
Crate and Barrel, available online and at #04-21/22, Ion Orchard, 2 Orchard Turn, Singapore 238801
13. Soul & Tables
Style, quality and function come together in Soul & Tables' designs. No wonder it constantly makes its way to the top of our furniture shopping list. If you busy bees can't find time to drop by the showroom at Tan Boon Liat Building, fret not. The brand delivers your latest interior finds within two weeks when you order through the online store. The best part? You can easily browse through its full range of products from the comfort of your home! If that's not enough, Soul & Tables offers a lifetime warranty and complimentary maintenance services to seal the deal. With incredible customer service, quick delivery and sustainably sourced materials, this is one furniture brand to keep your eye on.
Soul & Tables, available online and at #02-03 & #02-09, Tan Boon Liat Building, 315 Outram Road, Singapore 169074
14. Nook and Cranny
Inspired by the eclectic style, Nook & Cranny offers a variety of globally influenced furniture and accessories. Accessories are offered in limited quantities to ensure your home stays unique and new designs are introduced each season. If you're feeling adventurous, go for the Bold Monkey collection from the Netherlands that's well-known in Danish styled homes. With the option of purchasing online, Nook and Cranny also provides detailed photos and videos upon request. This can definitely help in making a purchase from the comfort of your home. Celebrate your individuality and start building your dream home!
Nook and Cranny, available online and at #03-07, The Grandstand Mall, 200 Turf Club Road, Singapore 287994
15. Originals
Owner Geri Murphy has great taste – evidenced by Originals' range of furniture, which features natural teak wood, and vintage Indian and Indonesian pieces remodelled into stunning, contemporary designs. Head over to the online furniture store and choose soft furnishings or handpicked accessories from all over Europe and Asia.
Originals, available online and at #05-02/03, 1 Bukit Batok Street 22, Singapore 659592
16. Urban Outfitters
We know what you're thinking: home interiors don't immediately come to mind when it comes to Urban Outfitters. But bear with us: the fashion chain actually has a pretty impressive range of home decor, from bedding and furniture to lighting and wall art. Its collection of wall mirrors, on the other hand, will have your room looking tres chic.
Urban Outfitters, available online
17. Noden
Look no further in your hunt for online furniture stores. Vintage enthusiasts Marko Yeo and Tawan Conchonnet's indie label bring you classic Scandinavian designs from the 40s all the way to the 70s. While you'll find modern Danish furniture pieces from big names such as Hans Wegner, Børge Mogensen, and Kai Kristiansen, the e-shop stocks lovely home accessories like diffusers, candles, vases, tableware and mirrors.
Noden, available online and at #02-02, Henderson Building, 211 Henderson Road, Singapore 159552 
18. Castlery
Talk about a one-stop shop! It's hard to imagine what our home looked like before we discovered Castlery. The website is a treasure trove of high-quality, contemporary furniture that's affordable too. And when we say you'll be spoilt for choice, we aren't kidding: sofas, armchairs, beds, dining tables, lighting, rugs, accessories… whatever you need to furnish your nest, Castlery has it in spades. The brand's online furniture store currently only delivers to Singapore. Delivery fee ranges from $6.99 to $29.99 but is free for orders above $300.
Castlery, available online and at #02-06, Jit Poh Building, 19 Keppel Road, Singapore 089058
19. Living DNA
Inspired by her wanderlust, Denise Kaur decided to bring the spirit of travel to our homes – and the result is nothing less than stunning. Living DNA offers a globally eclectic mix of beautiful furniture and accessories curated from all over the world – ranging from hand-woven Indian rugs and poufs from Bora Bora, plush cushions, and other covetable home accessories. It gets better: delivery is free for purchases over $100!
Living DNA, available online and at #01-10B Furniture Gallery, Space@Tampines, 18 Tampines Industrial Crescent, Singapore 528605
20. Taylor B
Being Asia's largest furniture sourcing company with over 30,000 different items in its inventory, you're bound to have your furniture needs met at Taylor B. With collections such as Chinese oriental and Indonesian teak amongst many others, level up your abode with pieces from across the globe. From modern to old-school pieces, get shopping for your favourite aesthetic.
Taylor B, available online and at 65 Mohamed Sultan Road, Singapore 239003
21. Finn Avenue
Finn Avenue's tagline "luxury for a steal" summarises what the brand offers. Designer pieces by names like Angelo Surmelis, Candice Olsen and Julie Cohn are just a sneak peek of the choices offered at Finn Avenue. From Victorian furniture to modern luxe, this store's selection will leave you in awe.
Finn Avenue, available online and at #04-18, Apex@Henderson, 201 Henderson Road, Singapore 159545
Time to hit up online furniture stores in Singapore for some home shopping!