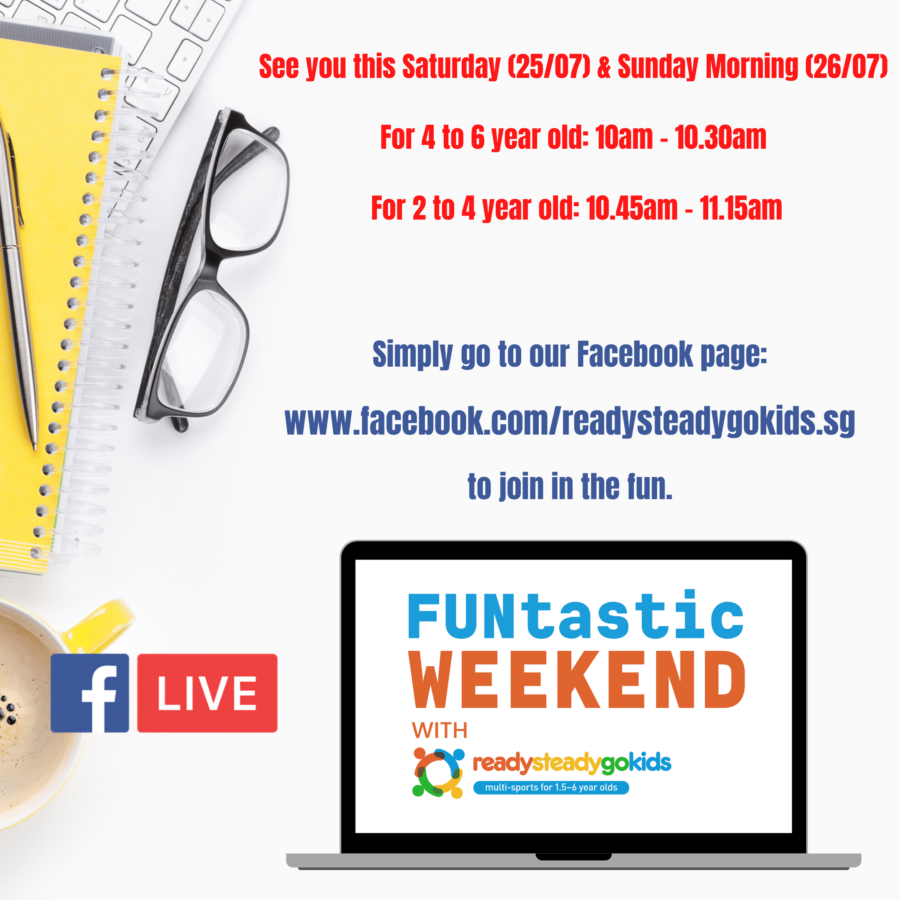 Join us to have FUNtastic Weekend with RSGK – Facebook live sessions on this Saturday (25/07) and Sunday (26/07)!
We want to keep both parents and their children active and promote family bonding during the weekend.
We will be doing ball exercises include ball kicking, dribbling and other exciting actitvites which will help to improve their gross motor skills and involve parent participation.