Photography: RollerMania 3.0
On the hunt for things to do? We have the lowdown on unmissable new attractions and openings in Singapore.
Spice up your weekends (and social media feeds) with a dose of art, culture, nature and adventure. Whether you're a local or a visitor, there's always something fresh and captivating to explore – keep scrolling for the best new attractions in Singapore we're marking our cals for in 2023.
Best new attractions in Singapore to check out
1. RollerMania 3.0
Now till 1 Jan 2024
Roll back in time with RollerMania 3.0, an exhilarating retro roller skating pop-up experience presented by Trip.com. Strap on your skates with LED-lit wheels and get ready for a fabulous ride with nostalgia, fun, and neon vibes. This new attraction in Singapore is taking us back to the disco era, and we're so here for it.
Plus, check out retro game booths at the Fiestamania carnival for added fun, and grab some bites if you're feeling peckish. Photo ops are aplenty, so come dressed in your retro best for those Insta-worthy shots. We don't know about you, but sequins and bell-bottoms are on our agenda…
RollerMania 3.0, Level 7 carpark, Plaza Singapura, 68 Orchard Road, Singapore 238839
2. Chaos Lab
Now open
Looking for an activity that's colourful, kid-friendly, and utterly chaotic? Party with 'mad scientist', Dr Splat at Chaos Lab. We reckon you and your little ones will have a ball of a time. Make your way to this wacky, lab-themed space at Changi Airport Terminal 2.
Following hugely successful runs in Sydney and Melbourne, this interactive and immersive space involves 11 activity stations: explore the Gravity Wall to understand the laws of gravity, sculpt illuminating AR Sand, concoct your own slime at the Slime Station and more. Cap off the experience with a plunge into the Bubbling Ball Pit for a shoe-free, high-energy finale. The Singapore edition also includes new elements like a symphony of vibrant light reflective murals and other surprises which we won't spoil. This experiential attraction is here till Q2 in 2024, so swing by before it's gone!
Chaos Lab, Changi Airport Terminal 2, Viewing Mall North, Level 3, 60 Airport Boulevard, Singapore 819643
3. The Floor is Lava at Immersplay
Now open
Years after 'The Floor is Lava' challenge trended on Instagram, Immersplay has launched a space where you can play this agility-testing game in a neon-lit, immersive zone. Bring back this trend, we say, 'cos we're certainly hitting up the West side for this exhilarating challenge. Gather your friends, form teams, and let the game begin. Psst: the game gets progressively more challenging, so be warned!
The Floor is Lava at Immersplay, #02-10, Orto Mall, 27 West Coast Highway, Singapore 117867
4. Whitestone Gallery Singapore
Now open
If you love all things Japanese art, you'll wanna add a visit to Whitestone Gallery Singapore in your cultural calendar. This Tokyo-based gallery has opened its sixth and largest location in the heart of an old warehouse district at Tanjong Pagar Distripark, adding to Singapore's burgeoning art scene.
Step inside and you'll be welcomed by a wooden geometric assemblage at the main reception area. With one-of-a-kind displays like this, the space is transformed by visionary architect, Kengo Kuma. Explore striking exhibits and an eclectic curation of artworks that'll appeal to culture vultures and art buffs alike.
Whitestone Gallery Singapore, #05-03/06, Tanjong Pagar Distripark, 39 Keppel Road, Singapore 089065
5. Tipsy Unicorn
Now open
Wanna step into a real-life Barbie dreamhouse? Grab your shades and make haste to Tipsy Unicorn, 'cos that's the closest you can get (in our opinion). Brought to you by Tipsy Collective (the folks behind Tipsy Flamingo and other popular joints), this is the latest beach club to hit Sentosa. The pink-themed hangout is perfect for day-to-night partying or enjoying the sun and sand.
For sips and bites, check out craft cocktails, grilled seafood and other treats on the menu. Want in? Swing by to chill out under private cabanas, take a dip in the pool or groove at the open-air deck to beats by international and local DJs. If the pink couches and lilac-striped beach lounges aren't cutting it for you, book one of the private suites that come with a jacuzzi or karaoke.
Tipsy Unicorn, #01-01, 36 Siloso Beach Walk, Singapore 099007
6. Trifecta Singapore
Now open
Think you can't ski or snowboard in Singapore? Think again. Trifecta brings snowboarding, skiing, surfing and skateboarding experiences into one compound. This new attraction in Singapore is the first of its kind in Asia, and we can't wait to swing by. Thrill-seekers will have a blast at this massive sports complex, with virtual reality snow terrains, the first surfskate circuit in Singapore, and a deep water wave pool… all in the heart of Somerset.
Trifecta Singapore, 10A Exeter Road, Singapore 239958
7. VibranSEA
Now open
Step into a world beneath the waves with VibranSEA at S.E.A. Aquarium. This new attraction in Singapore sees an immersive experiential space with four distinct zones, where you can navigate the secrets of marine life. Explore the ocean's many layers and colours at The Great Descent; peek into the anatomy secrets of marine creatures at On The Inside; enter a stunning representation of a kelp forest and coral reef at Secret Seascapes; and admire incredible art installations that pay homage to our seas at Time and Tide.
VibranSEA, S.E.A. Aquarium, 8 Sentosa Gateway, Sentosa, Singapore 098269
8. Aquarist Lab
Now open
For a behind-the-scenes look at the dedicated work required of aquarists, the Aquarist Lab is a must-visit. This intriguing experience offers a special look into S.E.A. Aquarium's back-of-house area, with unique insights into how hatchlings are cared for, how plankton is cultured for food and more. Have you ever wondered how animals are acclimatised before entering the habitats you see on display? Check out the Quarantine Room for a peek into the process!
Aquarist Lab, S.E.A. Aquarium, 8 Sentosa Gateway, Sentosa, Singapore 098269
9. Gourmet Park at Resorts World Sentosa
Now open
Foodies, unite: Resorts World Sentosa and Food Truck Nation have joined hands to create a culinary paradise. Locate it within Bull Ring at Resorts World Sentosa. It features some of the best culinary delights from the likes of Michelin-starred chef Rishi Naleendra and well-loved local names like The Goodburger. With Singaporean, Asian, American, Indian, Mexican, Middle-Eastern, Sri Lankan and Spanish creations, the selection of food will sate your cravings.
Gourmet Park, Resorts World Sentosa, 26 Sentosa Gateway, Sentosa, Singapore 098269
10. UltraGolf
Now open
There aren't many places for a round of mini golf in Singapore, so this new attraction is definitely going on our weekend agenda. UltraGolf at The Palawan is an 18-hole beachside course with two tee positions and contoured greens. Seasoned players, golfing newbies and young ones are welcome, so snag a golf club and get your putt on. The amazing beach view is just a bonus!
UltraGolf, The Palawan, 54 Palawan Beach Walk, Sentosa, Singapore 098233
11. Hyperdrive at The Palawan
Now open
Love speed? Itching for a drive? Book a ride at HyperDrive. This is Asia's first indoor gamified electric Go-Kart circuit, so you bet it promises an adrenaline rush! Get ready for real-life racing and virtual gaming on a three-level racetrack. After all the excitement, recharge at HyperDrive Cafe with elevated diner favourites and a gallery view of all the action.
HyperDrive, The Palawan, 54 Palawan Beach Walk, Sentosa, Singapore 098233
12. Tiny Away Escape at Lazarus Island
Now open
Hop on a 15-minute ferry ride to escape the hustle and bustle of the city. Lazarus Island welcomes you with serene views and a tranquil coastline. Better yet, you can stay the night at Tiny Away Escape @ Lazarus Island, which is fully equipped with the usual creature comforts like air-conditioning and a kitchenette. We love how each house features a distinct theme – take your pick from Scandi, retro, industrial, modern, or black-and-white colonial abodes for your island escape. Book fast 'cos there are only five of these eco-friendly accommodations!
Tiny Away Escape at Lazarus Island, 11A Pulau Seringat, Singapore 099556
13. Into the Woods at Lazarus Island
Opening in late-2023
Prefer a more rugged experience? We hear that glamping options will grace the shores of Lazarus Island this year-end season, so keep your eyes peeled for these safari-style stays. Heads up: each glamping tent will include air-conditioning but not an ensuite bathroom, so you'll have to use the communal facilities nearby. If you're a fan of the slow life, this might be up your street.
14. Lazarus Sea Sports Centre
Now open
Adrenaline junkies, you're in for a tropical treat with the opening of Lazarus Sea Sports Centre. Pack your bags for a sunny adventure with standup paddleboarding, kayaking and waterbiking at Lazarus Island. For the uninitiated, experienced instructors are available to guide you on your water adventures. We're also stoked to learn that the Sea Sports Centre only offers non-motorised watercrafts and has implemented responsible waste management practices, all in a bid to support local marine conservation efforts.
Lazarus Sea Sports Centre, 21A Pulau Seringat, Lazarus Island, Singapore 099555
15. Ark 11
Now open
Live out your party spaceship fantasies with this futuristic space-themed nightclub in Singapore. Fly by in your most avant-garde fits 'cos it's the year 3000 – and a blowout is on the cards aboard Ark 11. Party in the neon hues of this spacecraft-style space, which is decked out with immersive technology that'll take partying to new heights. Curious about the lore behind this vessel? Hit up the AI bartender for a tipple and ask away.
Ark 11, #11-01/02, Orchard Central, 181 Orchard Road, Singapore 238896
16. Wellness garden at East Coast Park
Now open
If East Coast Park wasn't tranquil enough with its beachfront views, laid-back alfresco cafes and verdant sights, there's a new wellness garden that'll take your relaxing visit to the next level. But make no mistake, this isn't your run-of-the-mill garden. Within this beautiful space is a therapeutic garden, a play garden, a nature fitness area and a pond trail.
Wellness garden at East Coast Park, East Coast Park Area D, 356 Siglap Road, Singapore 455929
17. Rink @ Punggol East
Now open
Singapore's largest roller sports rink is now open at Punggol East. If you're a fan of skateboarding, go-karting, inline skating, cycling or scooter-riding, you'll have to check this out. It offers over 12,000 square feet of rink space, complete with roller sports equipment and direct access to scenic riverside park connectors. Plus, the rink is fully sheltered, so you can have fun regardless of the weather.
Rink @ Punggol East, 50 Punggol East, Container Park, Singapore 828826
18. Wings Academy
Now open
Ever dreamt of flying your own plane? Make a booking at Wings Academy, stat. This state-of-the-art flight stimulator centre lets you (virtually) pilot an amazing array of aircraft. From the Robinson R22 helicopter to the F/A-18C hornet fighter jet, you'll be trained by experts to hone your flying skills. If you're keen to go pro, start your training with aviation courses by real-world pilot instructors. You'll be making all the flight moves in no time.
Wings Academy, #05-05, Haite Building, 15 Changi Business Park Crescent, Singapore 486006
19. SkatePark @ Lakeside Gardens
Now open
Cue Avril Lavigne's Sk8r Boy, 'cos the largest outdoor skatepark in Singapore has opened at Lakeside Gardens. (If the names are confusing, just know that Lakeside Gardens is within Jurong Lake Gardens.) Expect different zones for skateboard newbies and veteran skateboarders alike. And it's not just bowls and ramps, either: the garden also features a parkour park and a bouldering wall. Sports fans and thrill seekers, it's time to lace up your sneakers for a day of adrenaline-chasing.
SkatePark @ Lakeside Gardens, within Jurong Lake Gardens, 50 Yuan Ching Road, Singapore 618661
20. Slingshot
Now open
Asia's tallest Slingshot has opened and it's right here in Singapore. If you're a fan of extreme rides (or up to do something crazy), take a seat on a 70-metre Slingshot into the sky and try to admire the views above the Singapore River while you're at it. Prefer a ride in the other direction? Try the GX-5 Extreme Swing for a free-falling experience at speeds of over 120kph. It's time to suggest an extreme challenge to your friends, we say…
Slingshot, 3E River Valley Road, Clarke Quay, Block E, Singapore 179024
21. Changi Container Park
Opening in 2023
Can you imagine having tipples and nosh at a former World War II artillery site? That's about to be a reality at Cosford Container Park. It's shaping up to be one of Singapore's largest, aiming to seat over 300 people with 13 container units for F&B operators. Add live music to the agenda, and you've got a brilliant option for a laid-back hangout in the East. We'll be keeping an eye out for sneak peeks of its gastronomy and entertainment lineup…
22. Coach Play Singapore Shophouse
Now open
There's a new Instagrammable cafe along Keong Saik Road and it's painted bubblegum pink. If you've taken a jaunt around the precinct lately, you'll notice the vibrant Coach Play Singapore Shophouse. This multi-concept store houses a retail section with Coach's latest Tabby bags and vintage gems, alongside the Coach Cafe (the brand's first across the globe!) with artisanal coffee and classic New York-style bites. Swing by for a peek – and snap those OOTD shots while you're at it.
Coach Play Singapore Shophouse, 5 Keong Saik Road, Singapore 089113
23. Bird Paradise
Now open
Calling all bird lovers: Bird Paradise is one of the largest bird parks in the world with over 400 species, including more than 20 species of hornbills, critically endangered species like the Philippine eagle and others. Its eight walk-in aviaries are a must-visit. From a tropical rainforest to a desert oasis, these immersive habitats will transport you into different environments that house a variety of avian friends. Beyond that, there are also interactive encounters, tours to learn about conservation research efforts, flying demonstrations and more feathered highlights for a wing-tastic time. Read our ultimate guide to this stunning new attraction in Singapore!
Bird Paradise, discounted tickets from $38 per adult till 26 May (full priced tickets at $48 per adult), 80 Mandai Lake Road, Singapore 729826
24. Mandai Wildlife West
Now open
Bird Paradise isn't the only new attraction Mandai Wildlife Reserve has to offer! Right by the unmissable Forest Gateway (a 85 metre-long archway with animal rock carvings), Mandai Wildlife West welcomes visitors to learn about flora and wildlife. Young explorers will have a blast at the play areas, while curious nature and animal lovers can uncover insights about different species at the Foraging Trail, Epiphytic Cluster, as well as other displays and outdoor trails. And don't miss the cascading waterfall! Psst: we hear that Mandai Wildlife Reserve has another launch on the cards called Rainforest Wild in 2024. Keep your eyes peeled – we'll be back with more updates…
Mandai Wildlife West, 20 Mandai Lake Road, Singapore 729825
25. Aqua Adventure
Now open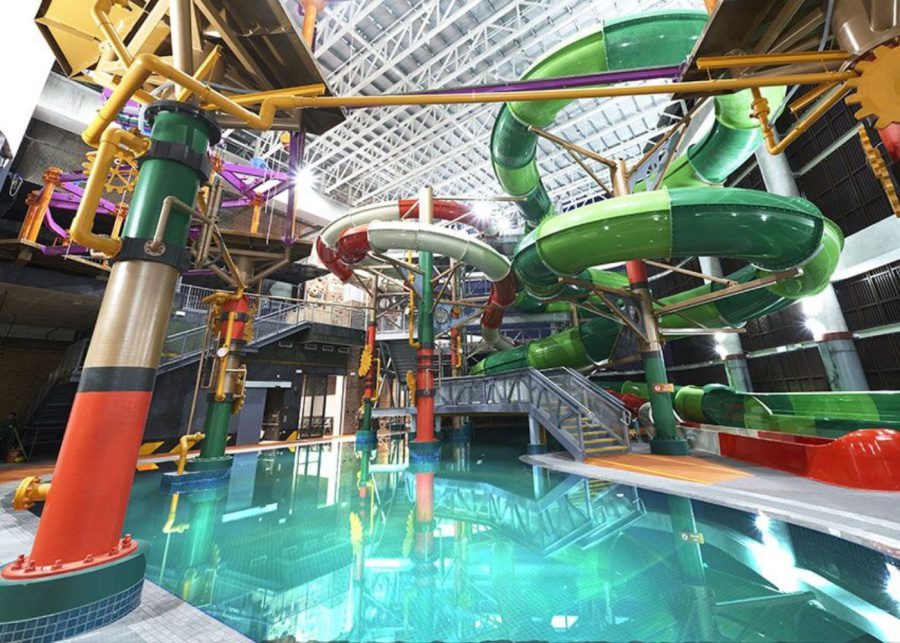 Make a splash at Aqua Adventure. Coming soon at HomeTeamNS Bedok Reservoir, this is Singapore's first integrated water park. This three-storey arena boasts a mix of wet and dry adventure zones, all under one roof. Zoom down Singapore's longest waterslide (at 114 metres long!), challenge yourself at the water obstacle arena, scale new heights at the gamified rock climbing walls and more. And when you're done with your adventures, simply hop on a float to laze on the water.
Aqua Adventure, HomeTeamNS Bedok Reservoir, 900 Bedok North Road, Singapore 479994
26. Peranakan Museum
Now reopened
A well-loved heritage landmark, we were stoked for the reopening of the pastel-toned Peranakan Museum. Its newly refurbished galleries are now open to visitors and it's high time to take a peek. This museum celebrates Peranakan (or Straits Chinese) culture and history by documenting their fashion, architecture, homeware and more. From diving into the history of the sarong kebaya (worn by Nyonyas, or Peranakan women), to learning the significance of traditional fence doors (or 'pintu pagar' in Malay), spend an arvo at this iconic museum to get schooled on all things Peranakan.
Peranakan Museum, 39 Armenian Street, Singapore 179941
27. Kulnari
Now open
A 1920s mystery, ready to be solved by you and your putting crew? Ditch the usual golfing sesh and swing by Kulnari for a mystery mini golf adventure. This intriguing new attraction in Singapore invites you to tee off with a murder mystery, complete with an immersive set design that will transport you in the throes of this story, set in olden-day Boat Quay. (Don't worry, you can make your deductions with a cheeky tipple at the 9th hole bar.) Ready to kick some putt?
Kulnari, $25 for 18 holes, 51 Circular Road, Singapore 049406
---
New attractions in Singapore: What you missed
28. Van Gogh: The Immersive Experience
Enter Van Gogh's world of wonder at Resorts World Sentosa. For the first time ever in Southeast Asia, immerse yourself in a multi-sensorial exhibition where art meets virtual reality with over 300 artworks to explore. Step into a light and sound exhibit with two-storey projections of Van Gogh's best works, don VR goggles to journey into the inspirations behind his iconic masterpieces, and even project your own artworks on the walls. Art lovers, you won't wanna miss this.
Van Gogh: The Immersive Experience, tickets from $33 per adult, Resorts World Sentosa, B1 Forum, 8 Sentosa Gateway, Singapore 098269
29. Trifecta Music Festival
18 – 19 Nov
With the upcoming opening of Trifecta Singapore, this surf-skate-snow destination is also bringing us Singapore's first board sports and music festival. The exciting lineup includes artists such as five-time Platinum record artist, Ruel; indie sweetheart Fazerdaze; singer-songwriter Phum Viphurit of 'Lover Boy' fame; as well as homegrown favourites like Subsonic Eye. Beats and tunes aside, there'll be epic rides, art and wellness experiences, alongside food and tipples to fuel the party. Get your tickets to join in the action!
Trifecta Music Festival, 10A Exeter Road, Singapore 239958
30. Sensory Odyssey
Now till 29 Oct
Created by Sensory Odyssey Studio in collaboration with the French National Museum of Natural History in Paris, this exhibition's global tour makes its first stop at the ArtScience Museum. Venture inside for a one-of-a-kind, multi-sensory experience that immerses you in different landscapes of the natural world. Strikingly real footage, specially designed scents and realistic sound effects will take you (almost) everywhere, from salt lakes of the savannah to ice floes of the Arctic Circle. You'll be wowed by extraordinary scenes!
Sensory Odyssey, ArtScience Museum, 6 Bayfront Avenue, Singapore 018974
31. "The Future is Unwritten" exhibition by Shepard Fairey (Obey)
Now till 15 Oct
Street artist, activist, and founder of renowned street label Obey Clothing, Shepard Fairey, is making waves in Southeast Asia with his first-ever exhibition in the region. This September, the Opera Gallery in Singapore plays host to "The Future is Unwritten," a monumental showcase of Fairey's artistic prowess.
Keep an eye out for his new mural at 8 Craig Road to commemorate his first Southeast Asian show. Then, pop in to marvel at artworks that capture distinct visual styles – we're talking about mixed-media paintings on canvas, multi-part modular artworks, prints on wood and metal, original illustrations and other creations.
"The Future is Unwritten" exhibition, #02-16, Ion Orchard, 2 Orchard Turn, Singapore 238801
32. Sunda Festival
30 Sep – 1 Oct
Say hello to an all-new music and camping festival in Singapore. Yes, you read that right – get ready for a weekend of partying and camping at Sunda Festival. (Fun fact: this music festival takes its name from the Sunda tectonic plate that sits beneath Singapore and its neighbouring regions.) A collab between homegrown party collective Ice Cream Sundays and Hong Kong-based creative agency FuFu Creative, this rave spotlights creative talents in the region. We're talking about Ali, Batavia Collective, Fraktal, Chalo, Kin Leonn and other popular names. After the party is over, unwind at the camping site with the option of a hut or a tent for your stay.
Sunda Festival, Sarimbun Scout Camp, 70 Jalan Bahtera, Singapore 719921
33. Marvel Superheroes displays at Jewel Changi
Now till 13 Aug
Marvel fans, assemble! The location? Jewel Changi. Its well-loved Canopy Park and Forest Valley promise to transport you into the Marvel Universe with larger-than-life displays. Enter the Forest Valley to see Iron Man at the entrance, Thor's hammer standing at 3.5-metre high within the greenery, and other marvel-lous photo ops. Up at the Canopy Park, enthralling exhibits celebrate 60 years of Avengers by showcasing the history of iconic characters.
Marvel Superheroes displays, Jewel Changi Airport, 78 Airport Boulevard, Singapore 819666
34. HermèsFit Singapore
Till 23 Apr
If you're someone who puts on fancy activewear to hype yourself up for a workout, take things up a designer notch at HermèsFit. We're talking about stretching with belts, practising yoga with scarves and doing ballet with bangles… all high-end luxe, of course. Fitness meets fashion at this offbeat pop-up, where workout classes are held with Hermes accessories thrown in as your exercise tools. Alternatively, drop by for live performances (think dance, skating and turntablism) on the weekends.
HermèsFit in Singapore, 16 Orchard Road, Singapore 238828
35. Chatuchak Night Market Singapore
7 Feb – 2 Apr 2023
If you miss meandering through the streets of Bangkok's Chatuchak Market, the return of Chatuchak Night Market Singapore will pique your interest. Its 2020 launch was the world's first Chatuchak Market outside of Bangkok, and we're saying cheers to its return after a two-year hiatus. In 2023, the market is slated to bring over 60 merchants from Thailand to one location, with street food and retail options galore. Get ready to shop uniquely Thai knick knacks and stuff yourself silly on drinks and bites from Thailand and beyond.
Chatuchak Night Market Singapore, The Grandstand, 200 Turf Club Road, Singapore 287994
36. Sneakercon Southeast Asia
1 – 2 Apr 2023
Head's up if you love dope kicks! Snag your tickets to Sneakercon Southeast Asia to geek out over the most epic finds – and update your collection while you're at it. Making its inaugural appearance in Singapore, expect more than 200 international and local sneaker brands. Buy, sell and trade: over 100 traders and sneaker collectors are expected to bring the heat at this sneaker lovin' event. There are also cool experiential zones alongside trendy photo ops. And did we mention there'll be booze, fashion and other brands too? We're so ready.
Sneakercon Southeast Asia, Singapore Expo (Hall 5), 1 Expo Drive, Singapore 486150
37. 29Rooms
Feb – Mar 2023
We're calling it: this new attraction in Singapore will end up all over your social media feeds when it opens. Making its first global debut, 29Rooms is an immersive exhibition that was the brainchild of Refinery29 and Vice. It's interactive, visually stimulating and oh-so-photo-worthy. The New York Times touts this world of art as "the creative playground for the Instagram generation". With interactive highlights, freshly shaken tipples (swing by the Monkey Shoulder room!) and even live music at sundown, the team behind this concept promises 29 sensorial experiences that'll surprise and intrigue. Game on, we say.
29Rooms, tickets available online (presale tickets from $32, standard tickets from $38), Gardens by the Bay, 18 Marina Gardens Drive, Singapore 018953
38. Artbox Singapore
24 – 26 Feb and 3 – 5 Mar 2023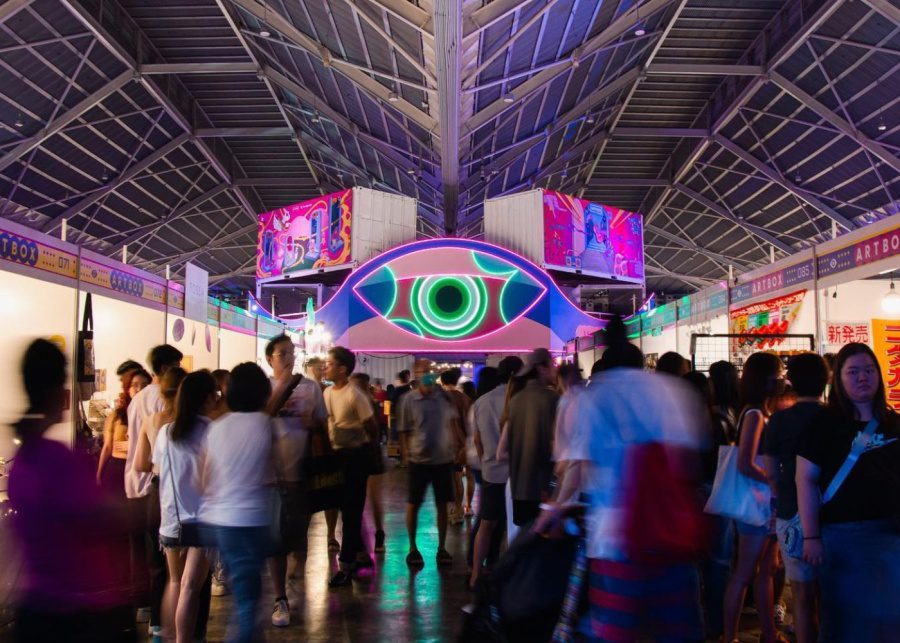 If its last installation in 2019 was any indication, this food, lifestyle, and art market is guaranteed to draw the crowds. For the uninitiated, Artbox is Southeast Asia's largest creative pop-up market with street food, live music, photo ops, quirky craft stalls and even fun carnival games, among other highlights. This year, expect an indoor location at Singapore Expo where you can beat the heat under the AC. Good vibes sans sweaty crowds? Artbox 2023 certainly gets a spot on our cals.
Artbox Singapore, tickets available online (early bird admission tickets at $5.50), 1 Expo Drive, Singapore 486150
39. Alice in Wonderland Experience
18 Feb 2023
We're getting curious about the Alice in Wonderland Experience. This fantastical adventure is here for one day only, and is set to turn the streets of Singapore into one giant escape room-style game zone. Head down this rabbit hole to take on mischievous challenges, discover a world of impossible things and save Alice who's trapped in Wonderland. Psst: dress in your Alice in Wonderland best for the most immersive experience!
Alice in Wonderland Experience, tickets available online
2023 is a year of intriguing, thrilling and lively new attractions in Singapore. The fun doesn't stop here; watch this space for more…