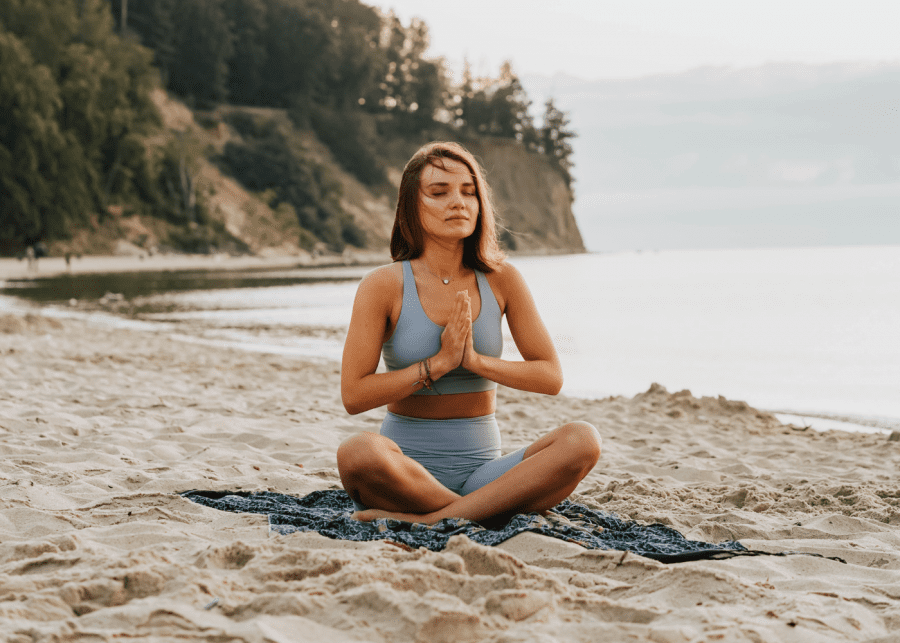 Photography: olia danilevich via Pexels
New to the world of meditation? We break down all the techniques, tips and benefits for you.
You've heard the hype about meditation and its benefits for health and wellbeing. But for something so important in the world of stress management, why is it incredibly stressful working out how to meditate? With a smorgasbord of techniques to choose from, meditation can mean many things to many people. For some, the eyes are closed; for others, they remain open. It can be done sitting, lying down or walking. It may even include "aids" such as candles, mandalas, visuals, music, chanting and more.
Meditation 101: A beginner's guide
Meditation in its most ancient form is pure. Going back to the source, the Himalayan masters see meditation as the simple practice of sitting in silence with your eyes closed, bringing your awareness to something – usually a mantra or the breath. The goal is to "de-excite" the mind to a point where you can transcend beyond thinking. That allows you to enjoy a blissful state of consciousness known as "transcendence". This is a state of "nothingness" for the mind which is different from the waking state.
Think your mind can't do that? It's actually quite achievable! With proper instruction, this type of meditation is simple to practice and your mind will often "transcend" willingly.
However, whether you're using mantras or mandalas to meditate, the common objective is to steer the mind away from distraction and deeply rest the body. This mind-body combination helps remove stress and tension, and increase present moment awareness. All forms of meditation should provide an overall upgrade to your experience of daily life, no matter which technique you choose.
Does meditation live up to the hype?
The benefits of doing it daily are transformative and addictive. Most people meditate to alleviate stress but for some, it's about sports performance or recovery from illness. It can also be about connecting to something deeper… or hiding from the kids. Whatever your motivation, meditation triggers your innate healing system and brings your body back to its optimal state.
All meditation is good: 4 common types
It's important to find a technique you enjoy doing every day. Consistency is key to reaping the benefits! There are countless types but no one is "best". Just listen out for the one that charms you most.
1. Contemplative meditation
This involves visualisation or deeply pondering something. You can imagine a healing light entering your body, a tranquil scene or even the meaning of a specific word. There are various apps to guide you through techniques which may include body scans, guided visualisations and affirmations.
2. Concentrative meditation
Concentrative meditation is more "active". You have to focus your mind and may need a teacher to guide you at first. Some examples include intense breathwork, chanting and gazing at candles or symbols.
3. Transcending meditation
Transcendence is the oldest form of meditation. It's easy to practice! An experienced teacher gives you a personalised mantra to repeat silently, and that allows your mind to transcend beyond thought. Your body falls into deep rest. Fun fact: 20 minutes is said to be the equivalent of four hours of sleep. The most popular transcending techniques are TM and Vedic Meditation. You can learn this by attending a short course in four sessions.
4. Mindfulness meditation
Mindfulness is the art of becoming deeply aware of the present moment. It observes thoughts, sounds and whatever is happening, often using the breath as an anchor. When your mind wanders, we bring it back to the present moment again and again. Mindfulness can be practised sitting in silence, but for many, it's also a way of life.
So you've never done this before…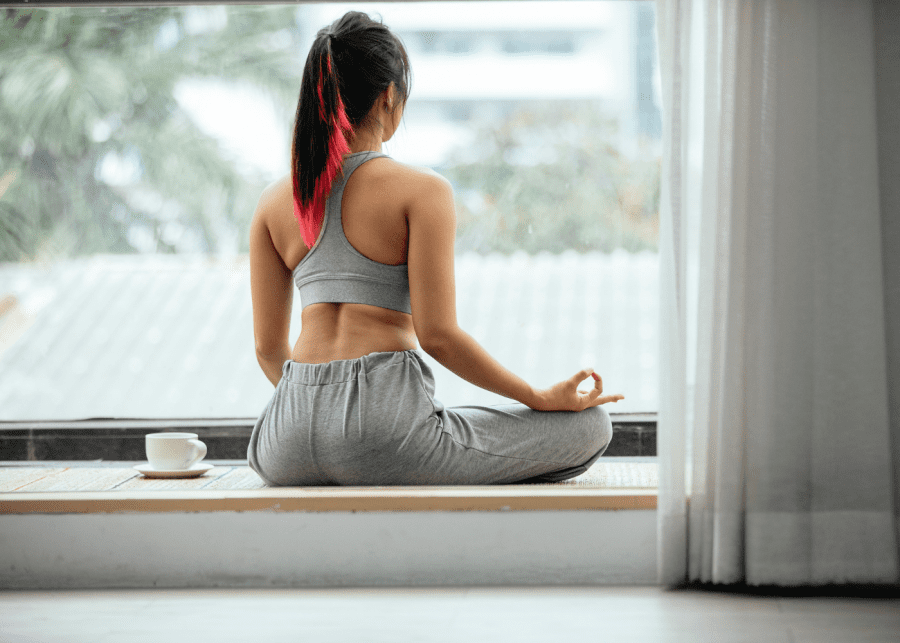 The only way to find out which meditation style suits you is to have a dabble and see what works. A great way to start? Try a simple breath meditation. Find a chair in a quiet space, close your eyes and let your awareness come to your breath. As you notice the rise and fall of your chest, continue to inhale and exhale at a relaxed pace.
Your mind may wander off on a thought, or you'll become distracted by noise. When this happens, just smile and bring your awareness back to the softness of your breathing. You can start with as little as five minutes each day. Soon, you'll be craving longer sessions. You may feel ready to graduate to one of the four methods above!
What's behind the magic of meditation?
Brain studies show that meditation reduces the size of the amygdala, the part of the brain responsible for the "fight or flight" response. This means you're likely to remain calm under pressure, be in control of your emotions and be more dynamic in your interactions. It's also been shown to increase grey matter in areas of the brain responsible for memory, reasoning and decision-making.
Regular meditation reduces stress hormones such as cortisol and adrenaline while increasing our so-called "bliss chemistry" (serotonin, dopamine and oxytocin). It can also boost the production of melatonin for calm and a good night's sleep.
Ultimately, meditation is for anyone who wants to feel more elevated and less stressed. It's so accessible now with apps and teachers available anywhere. The first step? Explore a few techniques, find the one you love most and start getting yourself into the chair!
Got a question about meditation? DM us @Honeycombers!