Photography: Cleo Vermiji
Singapore designers tell us their fave 2019 trends and what to look out for in the new decade…
2020 isn't just the start of a new year, but a new decade (and a leap year too!). So we'd like to think that our excitement this month is very much justified – as you may have seen from our recent endeavours to dig up all the exciting new events and delicious eats to try.
On the fashion front, you bet our wardrobes are ready for 2020 fashion trends. From athleisure to eco-minded creations, the past year has supplied us with no lack of sartorial finds. What will the next decade have in store? Local designers tell all…
Read on for honest opinions of designers Anseina and Erlyn from pattern-packed (inspired by local sights, no less) womenswear makers Ans.Ein; Kenny and Andrew from men's street goth haven Depression; and Keng How from precision tailored menswear essentials label biro.
2019 in (fashion) review: Which trends had your vote?
Statement makers
Anseina & Erlyn: Statement earrings are a small addition that can really change up your look, while the right prints on a dress can make even a simple piece special.
Keng How: Scarves – an easy everyday accessory to dress up basic menswear outfits.
Casual comforts
Anseina & Erlyn: Loose silhouettes that are comfy to wear.
Kenny & Andrew: Sportswear, with retro details.
Keng How: Corduroy, a great alternative to the usual denim (yes, even in sunny Singapore – you just need to find fabric of the right weight!).
Functional fashion
Kenny & Andrew: Reinvented utility wear, with many European and Japanese designers giving their own twist to the workwear look; and our favourite, upgraded office wear with tailored elements and street style touches.
In 2020, keep an eye out for…
Cultural gems
Anseina & Erlyn: Locally-inspired designs will continue to be of interest, as they will have an emotional and nostalgic impact – printing the pattern of Peranakan tiles (commonly seen in old coffee shops) on some of our pieces evoke childhood memories for our customers!
Street goth revival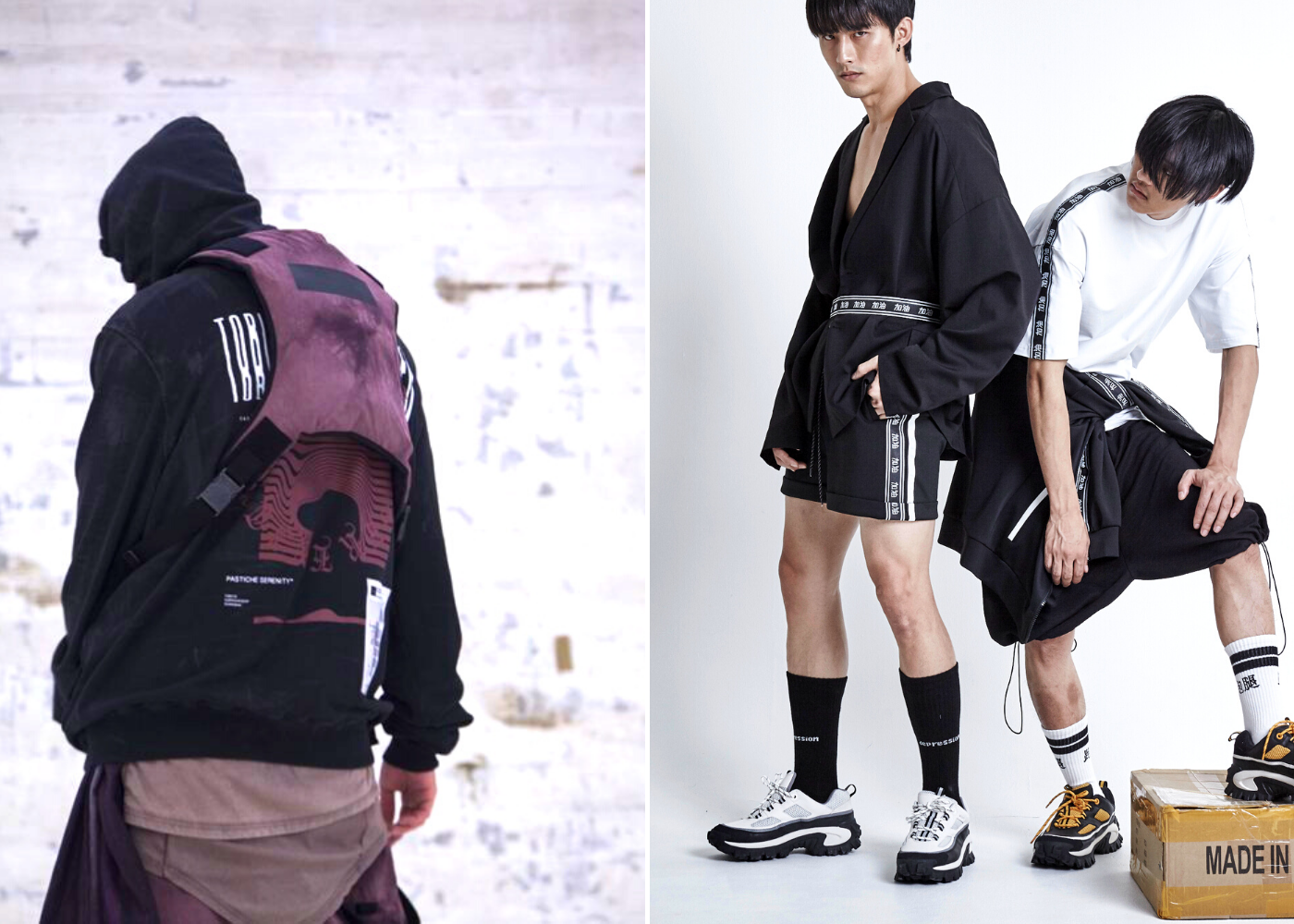 Kenny & Andrew: We think 2020 fashion trends will include the revival of avant-garde and gothic street style as the current streetwear trend runs its course. Peaking in the early 2000s, this 'dark aesthetic' was led by visionaries from Rick Owens to Yohji Yamamoto. Now, we're bringing this trend back with our label Depression, alongside international designers like Komakino London, AlmostBlack Tokyo, Il Mol Seoul, Tobias Birk Nielsen and more.
Personalised style
Anseina & Erlyn: Personalisation has been a big trend across many industries and fashion is no exception. Production is slower as more time and effort is needed, but we believe more people will see the value of customised pieces and appreciate them more as the decade progresses.
Vintage takeover
Kenny & Andrew: Insiders like Virgil Abloh are predicting that vintage is going to be huge in the coming years. To be fair, it has never really died down since the 90s, but expect it to be even bigger over the next decade!
Sustainable endeavours
Anseina & Erlyn: We'll see the rise of smart designs that contribute to the sustainable fashion movement. For instance, we use the Autocad software to make patterns digitally instead of the conventional process that generates a ton of paper waste. Technological advancements and conscious designs will continue to evolve to make fashion more sustainable.
How will the local fashion scene evolve in the new decade?
Keng How: The fashion scene here will continue to be dominated by both fast fashion and luxury brands – consumers will still be chasing 'hype' brands and collaborations. In contrast, the homegrown scene is currently quite slow and under-the-radar. With a concerted effort from multiple parties (designers, agencies, retailers and consumers), local designers can gain traction and drive the Singapore fashion scene forward.
Anseina & Erlyn: Singapore as a melting pot of different cultures and backgrounds will create an interesting results for 2020 fashion trends. For instance, the cheongsam can be translated in a modern way, and traditional Peranakan prints can be developed in Western style. At Ans.Ein, we strive to recreate cultural inspirations in a wearable and practical way. There are many opportunities for Singapore to develop its unique fashion DNA – it may be influenced by cultures from the region but the end result will be a whole new style.