Photography: Huy Phan via Pexels
From understanding the meaning of self-care to gaining a different perspective on life, this is what I discovered on my journey of growing houseplants.
It's no secret that my love for houseplants is unrequited. Last year, I tried my best to keep a pair of succulents alive during the circuit breaker but failed miserably. Yet despite the many unsuccessful attempts to nurture my green thumb, I didn't give up.
My love for these green beauts flourished after I received a Monstera in a kokedama. Soon after, I found myself taking care of 11 plants — some are thriving while others are… well, more on that later! Over the last 10 months, growing houseplants has taught me things that inadvertently shaped me into the person I am today.
Life lessons I learnt from growing houseplants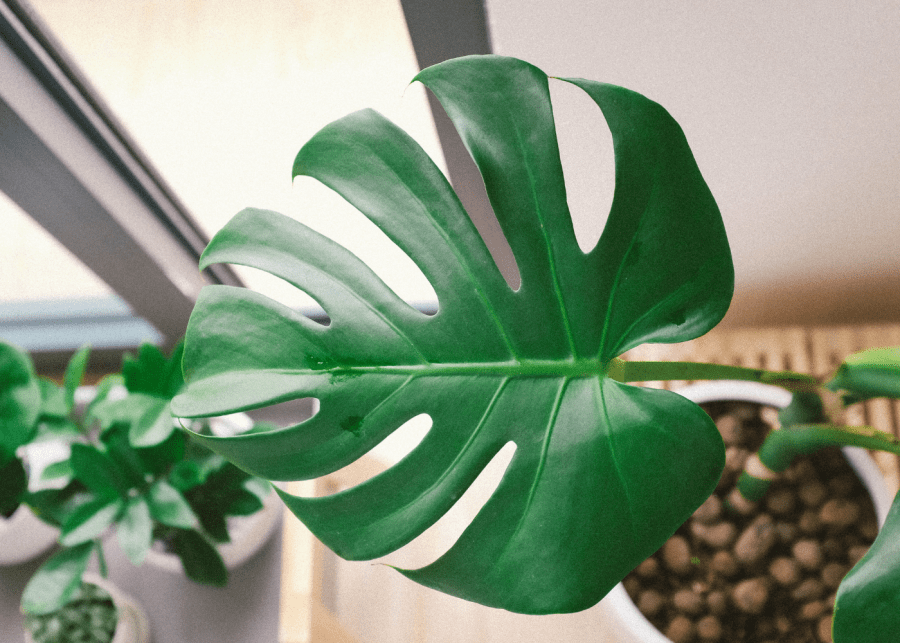 1. Having houseplants is a form of self-care
Yeah, cool. In return for water and light, they give us oxygen and keep us alive. But for me, it's the simple fact that they make me happy. Studies have shown that immersing yourself in nature reduces stress levels — and I can attest to that after trying out forest bathing. So it's only natural that a similar effect is achieved when you transform your home into a jungalow.
2. Growth takes time
This is a valuable lesson my houseplants taught me. I got a trailing Philodendron in the hopes it would cascade beautifully down the top of my bookshelf. But after a month, when it barely reached the halfway point, I got sorta annoyed. Fast forward to now: its lush leaves are slowly creeping their way to the floor. In a way, I can apply this to my life. Whatever positive changes I make, I have to be consistent and, more importantly, be patient. Rome wasn't built in a day, after all.
3. Too much care can be suffocating
Let nature take its course – leave the plant alone and water only when necessary. I learnt that the hard way. Pro tip: it's always better to underwater than overwater. And this lesson can parallel our own lives. When you're feeling overwhelmed, sometimes it's good to just step back and take stock. In the wise words of Claire Foy (aka Queen Elizabeth II) from Netflix's The Crown, "To do nothing is often the best course of action."
4. Life isn't a rat race
Why was my Anthurium Magnificum thriving while my Peace Lily still looked the same from the time I bought it? These were just some of the questions I asked myself when I started collecting houseplants. It took me a while to realise that every plant, even from the same species, grows at its own pace. We can afford to think like that, especially in this hustle culture where overworking is idealised. Remember, step back and take care of yourself first. Eat well, drink plenty of water, get enough sleep, and a little bit of sun won't hurt.
5. There's beauty in everything
While I've gotten the hang of growing houseplants, I still mess up sometimes. For instance, my lush Asparagus Fern now sports golden-yellow leaves: a clear sign of overwatering. But as time passes, I appreciate its new look — like it's trapped in eternal autumn weather. Now, it makes for a beautiful centrepiece in my living room.
After going through some lows in 2021, it made me realise there's truly a silver lining to any situation. It can force you to grow uncomfortably, but in retrospect, some of the mishaps are blessings in disguise. As for my Asparagus Fern, I won't be throwing it away anytime soon.
6. Learning never stops!
I've come a long way but I still have so much to understand about houseplants. There was a time when my Caladium started dropping its leaves left, right and centre. I thought it died, but turns out it was entering dormancy. A few weeks later, it started growing new leaves.
Along the way, I've also picked up words of wisdom from plant influencers like Summer Rayne Oakes and Darryl Cheng of House Plant Journal fame. During this journey, the houseplants have taught me (and still continue to teach me) so many valuable life lessons.
So give it a go, I say. Even if it's a cactus, I'm sure it'll teach you a thing or two about life.