Yard Sofa. Photography: Lema
Italian brand Lema has luxe furniture statements for any room in your abode – here are our favourites that will transform your space.
We love a good interior update and luxury Italian furniture is where it's at. Our latest obsession? The Italian classic, Lema. The craftsmanship of its products is excellent; the brand's usage of sustainable materials makes them even better. And you don't have to fly out for its made-in-Italy designs when W Atelier is bringing them to us in Singapore. Here are 9 of our favourite picks that you can shop, stat.
Yard Sofa
Classy, multifunctional and wonderfully snug, this is for those who want to dress up their living room with a seating statement that's luxe but not distracting. The Yard Sofa by Francesco Rota sees modular upholstered elements coming together in her take on old school industrial design. Available in multiple finishes, we like how its modular sections can be arranged in different combinations to suit the space it's in.
Bice Lounge Chair
At once modern and vintage, the Bice Lounge Chair by Roberto Lazzeroni is a sleek, inviting seat that is perfect for any room in your abode. Sink into the cosy backrest for a relaxing moment – this timeless lounge chair is ideal for afternoon tea-sipping and leisurely book reads.
Bulè Table
Lema has its roots in the West, but this Italian furniture brand has been showing off increasingly international designs as part of its aesthetic. Here, the Bulè table by Chiara Andreatti is a stunning fusion of Eastern and Western influences. Taking cues from oriental dining culture, this chic piece features a rotating tray for a shared meal.
Mansion Coffee Table
Give your favourite coffee table books a classy home with the Mansion Coffee Table by Christophe Pillet. This sleek design is one of Lema's best picks for the living room, featuring beautiful oak and overlapping surfaces for added visual interest. Psst: the sliding wooden panel hides extra storage space – perfect for tossing in any clutter when you have last-minute guests.
Selecta Day System
There's no such thing as too much storage, especially when it's as stylish as Lema's Selecta Day System. One of the first freestanding systems in Italian furniture design history, this was conceptualised in 1978. Today, its customisable modular elements make it a popular option for creating a shelving system that's tailor-made for your home.
Bai Lu Chair
Lema may be an Italian furniture brand, but it works with amazing Asian names, too. Case in point: the Bai Lu chair by Neri & Hu. This design takes cues from classic oriental chairs, and is named in reference to the second week of September in the lunar calendar (meaning 'white dew' in Mandarin), the period in which it was designed.
Hangar Walk-in Closet
Everyone loves a closet snoop, and with the 
Hangar Walk-in Closet by Piero Lissoni, you'll be impressing every house guest that walks through the door. We love its endless design possibilities: this system is functional and customisable with elegant fittings to match your abode. Say hello to the walk-in wardrobe of your dreams.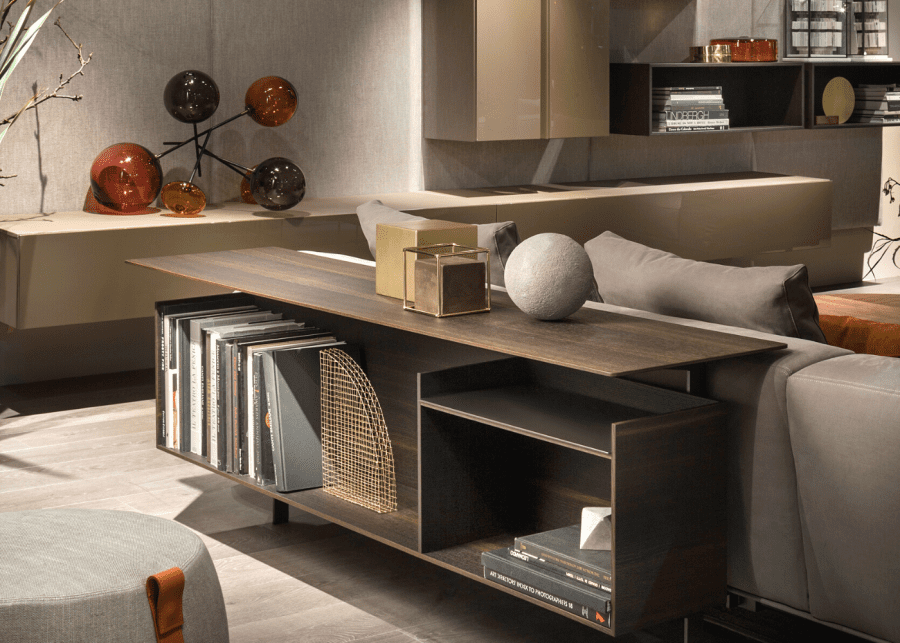 Court Yard
Looking for a sophisticated coffee table design? Court Yard by Francesco Rota shows 60s inspiration with contemporary appeal. This classy piece promises to elevate any sofa situation, but it'll also look amazing as a standalone.
Lema Air Cleaning System
Having well-decorated spaces is nice, but ensuring that they're germ-free is even better. Pleasingly, this Italian furniture store has created the Lema Air Cleaning System to go with its stylish storage designs. It's a patented system that sanitises every item in your wardrobe without compromising on style – it integrates seamlessly with the brand's Armadio al Centimentro wardrobes with hinged, sliding and coplanar doors.
Ready to elevate your abode? Shop Lema's wide variety of luxury furniture designs exclusively at W Atelier.
Lema, available at W Atelier, #01-01, 201 Henderson Road, Singapore 159545
This post is in partnership with W Atelier.