Photography: Annie Spratt via Unsplash
Thinking about saving money? Our easy budget tips will help you reach your financial goals and grow your savings.
Singapore is known for many things and one of them is being the most expensive city in the world. You can spend your hard-earned money on the wonderful, tempting things this city has to offer and find your bank account a little empty at the end of the month. Our amazing restaurants and cafés, mega malls, and luxurious hotels are all great – who doesn't love to live the sweet life? But nobody wants to live from paycheck to paycheck and never see our savings grow. Stashing away a portion of your salary each month can go a long way towards your retirement funds. Don't worry, we're not talking about completely changing your lifestyle – just simple ways to save money in Singapore for a rainy day… or to reach your financial goals.
Easy ways to save money
Budget like a boss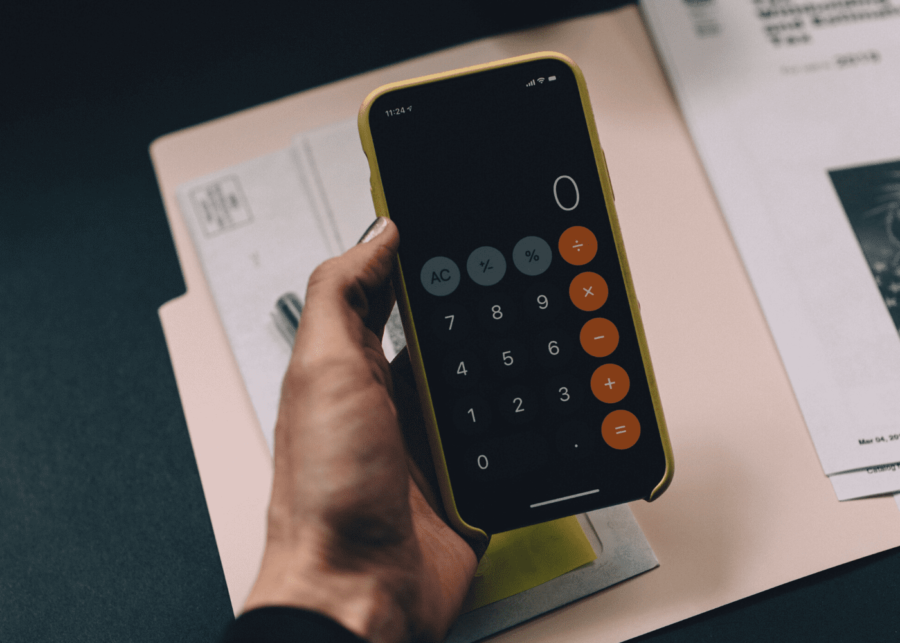 Instead of swiping your cards nonstop, take the time to record your monthly expenses. It's a good way to visualise where all your coins are going to. Even if it's a one-off coffee run or a birthday treat, journal everything down. This way, you're one step ahead and not caught off guard when the credit card statement drops.
Plan your saving goals
Don't just think about saving money. Put it in writing, so you'll have something to help you stay on track. There are many money-saving methods out there, but the common budgeting rule is the 50-20-30 plan. A quick breakdown: 50% of your salary goes to your daily needs (like groceries and bills), while 30% is allocated to your wants, and the remaining 20% is kept as part of your savings. Depending on your goals, you can always tweak the last two numbers to suit you.
Stay home and eat in
This might seem like a challenge, especially in a city that prides itself on food. Local food is great, as it's fairly cheap. But what about the fancy restos? Eating out regularly at the hottest new establishments can add up to a tidy sum at the end of the month. We say limit your epicurean expenses to once a week and you'll start noticing extra cash lying around in your account. With that in mind, you can also experiment in the kitchen with our list of fuss-free recipes, instant noodle hacks and fun baking ideas. Can't cook? It's DIY smoothies to the rescue!
Shop smart
Chances are, if you throw a rock, it will hit a mall – they're everywhere in Singapore. But don't follow the yellow brick road that leads you to a splurge fest. Take the path less travelled and do a little secondhand shopping to scratch that retail therapy itch. We've sussed out the best spots for pre-loved items and the top outlet malls for mega discounts at big brands! Pro tip: Ask yourself if you really need that brand new pair of jeans or shoes before you make the purchase. Better yet, sleep on it and see if you still feel the same the next day.
Try budget beauty
Move aside, 10-step routines. Everyone's all about the 'skinimalist' approach right now. This stripped-back (and cost-effective) regime is great for those with sensitive skin. And it saves so much time! Plus, you won't be splashing out dough on an extensive array of products. All you need is the holy trio of cleanser, moisturiser and sunscreen. Psst: Also check out multi-tasking or multi-use products. Taking a page from the 'skinimalist' mantra, these products target one, two and even three steps in one magical bottle. It's all about being tres chic without breaking the bank.
Make the most of cost-free activities
So it's the weekend and you want to stretch your dollar but have fun at the same time. Well, no one said those two are mutually exclusive. There are so many things you can do on a budget, from exploring secret green spaces and revered art institutions to gallivanting around ethnic enclaves and the hidden heartlands. Heck, we even have a full rundown of affordable adventures in the city! For those trying to be extra frugal, bookmark our big fat list of free things to do in Singapore – we've got 70 ideas for you.
Trim the hidden fat
Ever noticed your bank statement features 'random' deductions? Well, it pays to take a closer look and see if there are any 'leaks' in your account. We're talking about your monthly app subscriptions. Most apps offer premium services that are billed monthly, and unsuspecting customers can sometimes fall into the trap of trying out the free trial version. But there's no such thing as free lunch here. So don't forget to manually unsubscribe before the first billing date to avoid any charges. Trust us, we've been there! One forgetful mistake might seem alright but collectively, they can leech off you slowly.
Open a savings account
It's like having a piggy bank when you were a kid. But now, you have a dedicated bank account just for your savings. The idea is to ensure you don't touch your money to let it build up over the years (hello, interest rates!). So where do you start?
The folks at MoneySmart, our reliable source for all things finance, has an exhaustive list of the available saving accounts in Singapore. Using its savvy Savings Account Comparison Tool, you can avoid the hassle and easily pick the right savings account for you by assessing all the features and requirements out there. This comprehensive catalogue includes important deets like up-to-date interest rates and minimum initial deposits, allowing you to make an informed choice. Plus, you'll be privy to reviews on the different savings accounts. The platform also shows you how to unlock additional interest tiers and offers a complete guide to choosing the best account with a high interest rate for you. It's all about growing your wealth!
Got any tried-and-tested tips on how to save money? Drop us an email at [email protected]!