Photography: Amy Shamblen via Unsplash
Lift your spirits with these inspirational tales. Faith in humanity, restored!
As Covid-19 makes its way around the globe, we're no longer strangers to talk of doom and gloom. But if you're already feeling the strain and stress of keeping up with daily updates about the ever-increasing numbers of the sick, just remember that self-care is key. And your mental health wellbeing is especially important in a time of social distancing and self-isolation. Taking time off from the barrage of never-ending news can help ease anxiety and calm your nerves. A little positivity never hurt anyone either!
To send a burst of cheer your way, we've rounded up some amazing acts of kindness in Singapore. Forget about the ugly side of the outbreak. These ordinary people have done extraordinary things, whether it's to show appreciation for frontline workers or support a community in need. Read on for touching tales of love and hope in the time of coronavirus.
The one where hawkers delivered meals to the hungry
Kickstarted by the folks behind Beng Who Cooks, the Beng Who Cares Foundation initiative sees the hawker stall giving out free food to those who've been hit hard by the pandemic. Anyone who needs a meal at no cost can get in touch them a day in advance on Instagram.
The one with Solidarity Payments donated to charity
While most of Singapore rejoiced when they received a $600 government Solidarity Payment on April 14, generous individuals took the money and selflessly donated it to charity. Some even went on crowdfunding platforms to encourage others to contribute their payout to the underprivileged. Online fundraisers on Give.Asia have included organisations like Aware, Hagar Singapore and the Humanitarian Organisation for Migration Economics (H.O.M.E.) on their list of beneficiaries. And it looks like many others have come forward to help.
The one with care and concern for migrant workers
When the migrant worker community was first hit by the coronavirus, countless initiatives were quickly launched with the aim of helping them. People opened their wallets and organisations raised funds to provide them with food, masks, data top-up cards, counselling services and other necessities. Many of these campaigns are still ongoing – if you'd like to help!
The one with mask-makers giving them out for free
Now that masks are the hottest commodity of 2020, numerous local garment and apparel companies have pivoted their operations to hop on the mask-making bandwagon. Even better, many are doing it to distribute these protective items to the needy without charging them a dime.
The one where residents united in solidarity
In Feb, a block of flats in Punggol made the news when one considerate soul placed a bottle of hand sanitiser, a couple of face masks and a lovely handwritten note in the lift. The spirit of charity and generosity was contagious, as many neighbours soon stepped forward to contribute alcohol swabs and masks – items that were hard to find amidst the hoarding. The thoughtful act of altruism was later mirrored by many other individuals who were touched by the simple but sweet gesture.
The one with help for families in need
When supermarkets were emptied of essentials, a donation drive for underprivileged families was kickstarted by the Park $2 Project, and it quickly raised $10,000 in just one day. In collaboration with social enterprise Kindness Mart, bags stuffed with items like cooking oil, rice, toilet paper, crackers and body wash were given out to 200 families affected by the mass panic buying.
The one where amazing mums lent a hand
Remember when Covid-19 first broke out and everyone was in a panic? Those shelves of antibacterial and cleaning products disappeared pretty quickly. A group of wonder women didn't despair, though. The community of mothers in Ang Mo Kio quickly rounded up supplies to make their own DIY hand sanitisers and shared the bottles of disinfectant in the elevators at their estate. These thoughtful ladies even added ingredient labels for their neighbours' information!
The one with a heart for the homeless
For the homeless in Singapore, times like these can be really trying. But thanks to the big-hearted volunteers at Homeless Hearts of Singapore, these people received masks, hand sanitisers and even free medical checkups. And when Malaysia went into lockdown, the group pumped up their efforts to help connect our stranded brothers and sisters from across the Causeway with families who opened up their homes to them.
The one where Carousell was used for good
Scalpers on Carousell are notorious for inflating prices when there's a demand, but some kind-hearted sellers actually gave away surgical masks to those in need without asking for anything in return. Doing their part for the community to share the love, they blessed others in the hope that their kindness would be paid forward. Inspiring, indeed.
The one with safety videos in different dialects for the elderly
Concerned for the elderly's protection, the peeps behind local social initiative Learn Dialect produced easy-to-understand videos in Hokkien, Cantonese, Teochew, Hakka and Hainanese to educate older folks on the risks and precautions of Covid-19. Helping to raise awareness about the symptoms, as well as health and hygiene measures, the short clips offered grandparents across the island a clearer and cleaner look at the situation.
The one with food and gratitude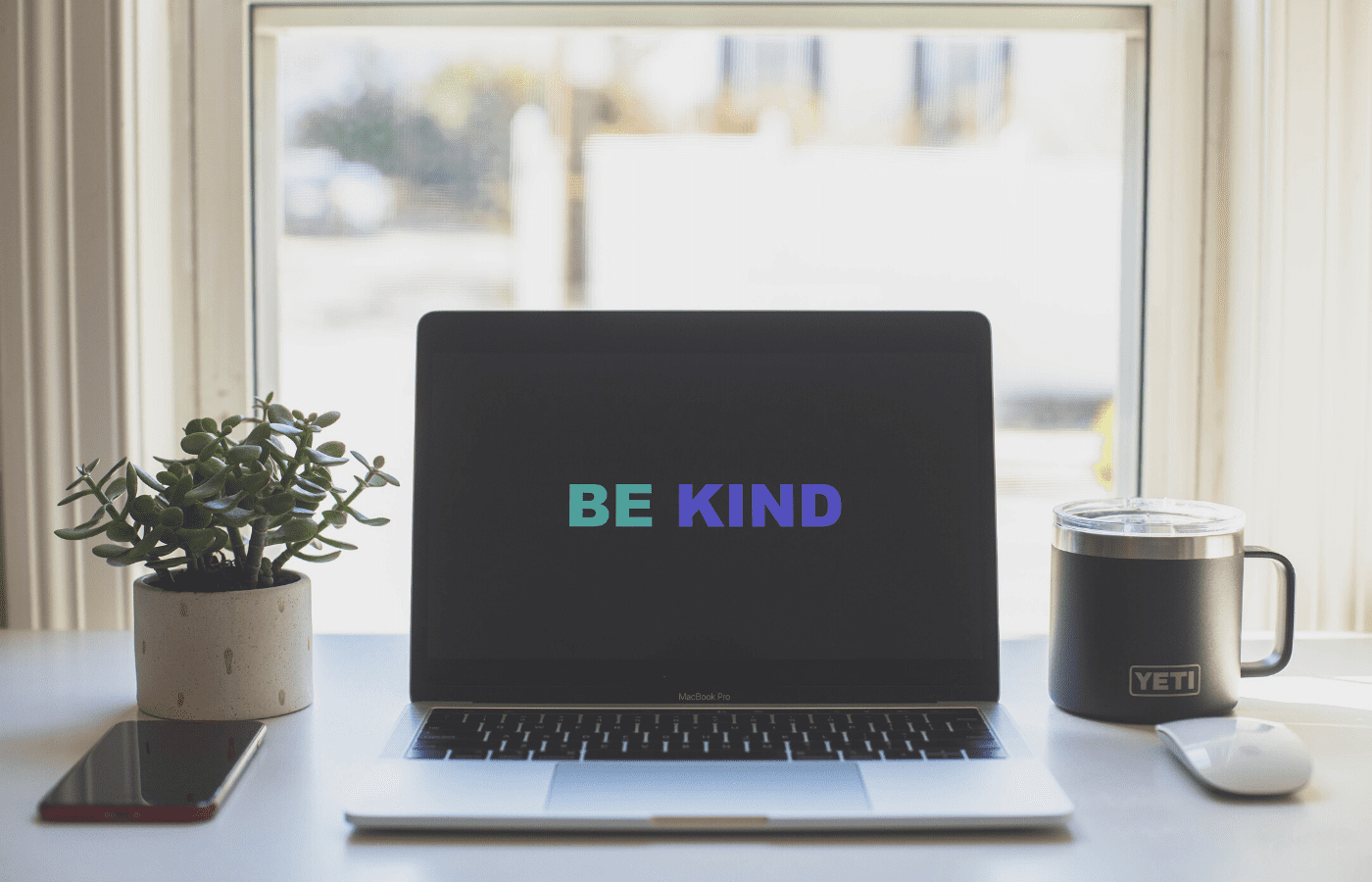 When healthcare professionals were ostracised for doing something as normal as wearing their uniforms on public transport, a social worker's two young daughters stepped up to the plate. After convincing their dad to buy breakfast from the market for hospital workers, they penned messages on the food boxes to encourage and appreciate those at the frontline for all their efforts. Real heart-warming stuff.
The one where a couple gave out thousands of free masks
In early Feb, the spotlight shone brightly on a couple who distributed surgical masks for free outside Punggol MRT. The hardworking duo were spotted doing the good deed over several days and reportedly ended up providing the public with over 10,000 masks. Props to them!
The one with messages of love for healthcare heroes
To express heartfelt thanks to our frontline workers fighting Covid-19, Goodhood.sg started a campaign with shoutouts of love for #OurHeroesSG. This "digital appreciation wall" has been filled almost daily with messages for the unsung heroes bravely serving Singapore – everyone from nurses and doctors to bus captains and supermarket staff. Besides growing our gratitude, the initiative also gave away weekly grocery vouchers to the outstanding nominees. It's things like this that truly make us proud to be Singaporean!