Not-so-creepy adventures await at Resorts World Sentosa. Photography: Resorts World Sentosa
Creep it real for Halloween at Resorts World Sentosa with amazing staycations and fun at Universal Studios Singapore and S.E.A. Aquarium.
It's that time of the year again. Cue the spine-tingling decor, pumpkin flavours and spooky costumes – we're talking about Halloween! Like everyone else, we're stoked to celebrate this ghastly holiday with our friends and family. But where, you ask? We've got our eyes on Resorts World Sentosa (RWS). From entertaining activities and wicked bites to stunning staycations and attraction promos, you don't wanna miss out on this. It's gonna be a fantastic weekend…
The fun starts here
Who says the hair-raising action only begins at dusk? Gather your fam at Universal Studios Singapore and kickstart the merrymaking with Halloween Fun For Everyone. No scary ghosts here, just a whole lot of high-spirited enjoyment.
Be greeted by none other than the super adorable Minion Monsters – FrankenBob, Mummy Stuart and Dracula Kevin – alongside other characters from the hit movie Despicable Me. That's not all! Keep your eyes peeled for the Sesame Street friends decked out in cute Halloween costumes, as well as classic Universal Monsters like Dracula and Frankenstein.
Plus, what's Halloween without some good old trick-or-treating? Little ones will enjoy wandering around the park collecting chocolates, sweets and gummies from friendly candy ambassadors. Here's a hint: They'll all be donning a pumpkin hat or an orange apron, so you know who to look out for. Can't get enough? Continue the fun with rides like Sesame Street Spaghetti Space Chase, Enchanted Airways and Transformers The Ride: The Ultimate 3D Battle.
Explore the deep dark sea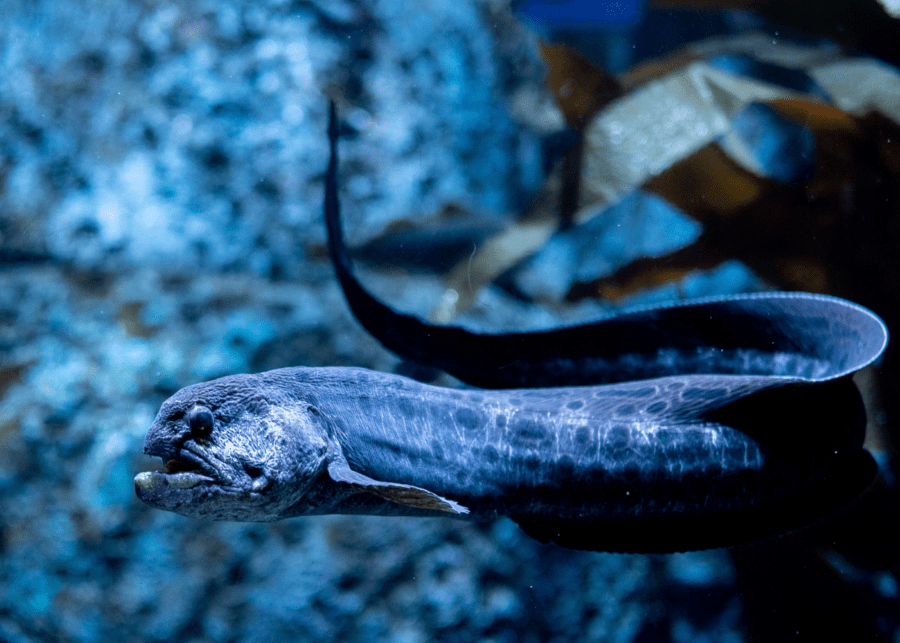 The fun continues underwater at S.E.A. Aquarium with Deep Boo Sea! and its deluge of frightfully fun activities. Marvel at the wonders of the mysterious ocean with fearsome fishes like the eerie-looking vampire fish and the strange wolf-eel. Fun fact: This snake-like fish actually changes colour as it ages, going from bright orange to gloomy grey. Fascinating, isn't it?
Next up, an aquatic hunt for five hidden pearls. Search high and low in every nook and cranny of the aquarium for the elusive treasures and you stand to win a cool mystery gift. Don't worry, there'll be riddles to help you out. But here's a clue for you – one of 'em is tucked beneath a coral. Psst: Don't forget to refill your buckets with sweet treats at the photo-op stations!
While you're exploring the aquarium, don't be surprised if you see new highlights. At the rainforest habitat, you will be treated to a visual spectacle of vibrant-coloured poison arrow frogs. Want to get close to fascinating sea creatures? The new discovery pool is home to epaulette sharks, which are named after their two large black spots reminiscent of epaulettes found in military uniforms. Also keep an eye out for the native knobbly sea star, which stands out with its chocolate chip-like knobs. Oh, and you'll be totally fascinated by the colourful coral fragments at the Coral Reef Habitat, where you'll learn how S.E.A. Aquarium plays a part in conserving these beauties through its coral propagation programme.
Perk alert! This Halloween, score incredible savings on tickets to RWS attractions. Snag a one-day adult and child ticket for $66 (U.P. $81) and $58 (U.P. $61) at Universal Studios Singapore till 1 Nov; or get passes to S.E.A. Aquarium from $32 (U.P. $41) and $27 (U.P. $30) respectively till 3 Nov. Plus, kids get a free pumpkin bucket for trick-or-treating and adults get a free Halloween face mask.
Bone appetit!
After a day of spooky adventures, refuel with a fangtastic feast. Sticking to the Halloween theme, RWS establishments are serving up awesome Devilish Delights. Just pop by Malaysian Food Street to try new dishes that've crept up on the menu. Nasi Hantu sees a skull-shaped sunny-side-up atop a mountain of kampung-style prawn fried rice, while Spooky Halloween Cookies come in four local flavours including coconut pandan and gula melaka.
For an eye-catching dish, Pizzeria's Watcher Tagliatelle does the trick; and for a sinful liquid companion, sip on the devil-horned Fiery Lick cocktail. End your meal on a sweet note with Web of Lies, a sweet spider web pizza that's topped with blueberry compote, vanilla sauce, rainbow sprinkles and mini marshmallows.
Dress to scare… and win big
A Halloween experience is only complete when you're in full costume. So don't be shy! Get dressed up to the nines as the best-dressed adult and child at Universal Studios Singapore will be rewarded with attractive prizes.
Think you really deserve to win? Show off your looks at the costume contest. All you have to do is post a picture of yourself on Instagram in full costume when you're at RWS. Then tag and follow @RWSentosa and include the hashtag #HalloweenFunatRWS. A winner will be picked weekly. No tricks, only amazing treats at RWS!
Staycations galore
As you can tell, there's a lot to do, and that's the perfect excuse for a fun-filled staycation. To sweeten the experience, hotel rates start from $328. Plus, all Indulgent Packages come with complimentary breakfast, dining credits and more. Just take your pick from SG Clean-certified hotels including Equarius Hotel, Hotel Michael and Beach Villas. Fret not, RWS upholds the best hygiene standards and safe distancing guidelines, so don't you worry 'bout a thing.
Now that we've covered all the bases, it's time to throw on your best costume and get ready for spooky fun!
Celebrate Halloween at Resorts World Sentosa from now until 3 November 2020.
This post is in partnership with Resorts World Sentosa.