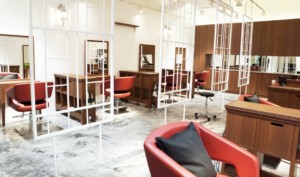 We'll let you in our latest beauty secret: Japanese salon Michaela. Below, we review a haircut and a pampering head spa.
If salon visits are your choice of therapy, you haven't experienced total pampering until you've laid your locks in the hands of a Japanese hairdresser. No one does hospitality the way the Japanese do; referred to as Omotenashi, this attention to hospitality and politeness is unique to the Japanese, and we experienced it first-hand on our visit to Michaela, a salon located in Clarke Quay's Riverside Point.
A favourite amongst the Japanese crowd, the salon is all about masterful cuts, rejuvenating treatments, and top-notch hair services including dye jobs and signature Japanese perms. Over the course of an afternoon, we settled in for a much-needed cut and an uplifting head spa. Here's why we're adding this gem to our list of best salons in Singapore.
The famed Japanese hospitality
When it comes to salons, I thought I'd been around the block and back. But a visit to Michaela was my first foray into Japanese salons. I entered the salon with the highest expectations of Japanese hospitality and left gratified; true to form, the staff were exceedingly warm and thoughtful.  This stellar service was shown at every turn, from the receptionist gently fussing over me as I waited for my appointment to begin, to Koji, the salon manager and my hair hero of the day, making sure that I was nothing but comfortable during my head spa.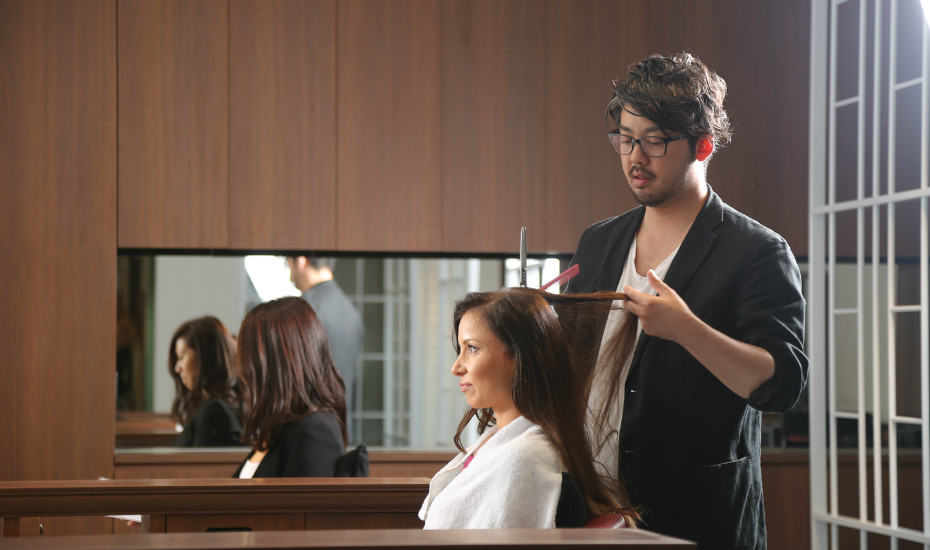 Head spa heaven
On the day of my visit, I had a throbbing headache due to lack of sleep. I'd kept my expectations of the head spa low, presuming it to be a usual rubdown that comes with an average wash-and-blow. But Koji proved me otherwise. We kicked off the pampering sesh with him covering me with a soft fleece blanket, and carefully masking my eyes. No music was blaring from the speakers, and chatter between stylists was non-existent. My morning at the office became a distant memory.
To remove product build-up and unclog hair follicles, we first began with a cleansing gel. This was applied to my hair with a languorously long, meticulous scalp massage, then gently rinsed off with warm water.
Next, Koji diluted shampoo with warm water in a bath and soaked my hair in the solution. He then wrapped my hair in a towel, and left a steamer on for 15 minutes – this was so hair follicles could open up and better absorb the treatment. I fell into a deep sleep at this point, but woke up to a gentle rinse and scalp massage (with my headache magically gone!).
The biggest factor to my utter bliss was Koji's incredible massage techniques. He applied firm pressure with gentle strokes, gradually starting from the base of my skull to the front hairline and temples. Later, he revealed that his massage techniques were aimed at revitalising follicles, boosting blood circulation and reversing signs of ageing.
The haircut
Anyone who's been tended to by Koji will attest to this: he is a master of precision cuts. After blowdrying my hair 'til it was damp, he started with a basic cut to remove split ends. After a second blowout, he began the actual cut with a discussion of my hair's history and a thorough analysis of my hair and scalp. To give balance to my haircut and best flatter my visage, my hair was snipped according to my natural hair growth pattern, and shape of my skull bone. A mop as thick as mine inevitably means tangles and heavy locks; he added subtle angles to the sides of my hair and lighter layers f0r a sleeker look. I left the salon with bouncier, lighter and more manageable hair.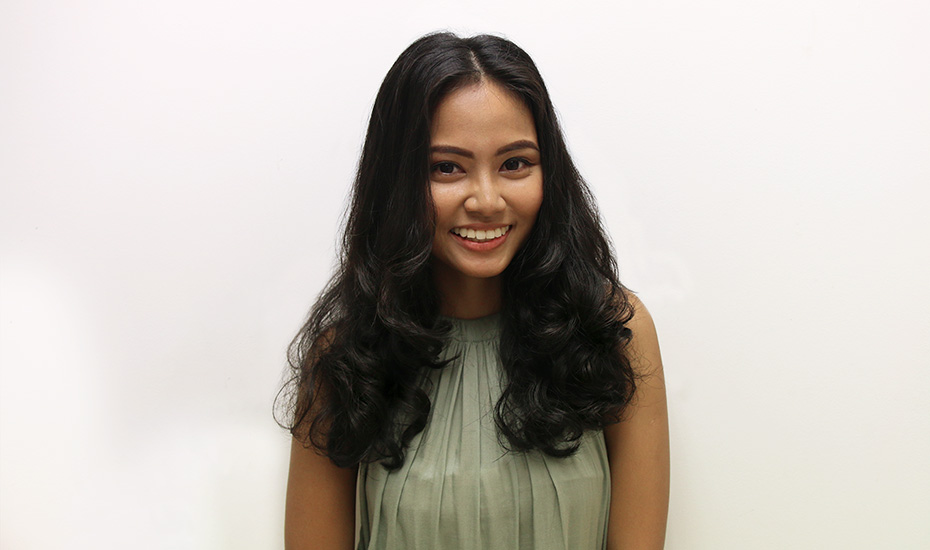 More on the salon
The salon has a unique feature of keeping a picture of your completed cut after each visit to keep track of your hair's history – saving you the trouble of providing detailed instructions should you wish to return to the same hairstyle. With a shinier and bouncier mane now, I'm happy to say that Michaela is now my own little secret (and yours too).
Michaela, Riverside Point, #02-24/25, 30 Merchant Road, Singapore 058282; Make your reservation here.
This article is sponsored by Michaela.