Photography: David Gan via Pexels
Journeying to the East? We show you where to eat, shop, play and explore when you're in the quaint heartlands of Tampines.
East versus West: which is cooler? Now, that's one debate that'll never cease. Sure, the Westies have it good with easy access to cool cafes and beautiful spots to catch the sunset. And, of course, the holy quartet of Singapore Zoo, Night Safari, Jurong Bird Park and River Safari. But make no mistake, living in the East is pretty awesome too. It has perennially popular 'hoods like Siglap and Geylang. Plus, any resident will tell you Tampines is home to stellar food, mega malls and even a hidden quarry! Here are our top picks from this heartland hotspot.
Tampines guide: Best food and drink spots
1. Puffs and Peaks Bakery
The mother-daughter duo behind this humble store serve delicious baked goods made with love. You gotta try the donuts. Those fluffy brioche beauties are filled with housemade custard. Go for the classic vanilla bean or chocolate flavours. For the adventurous, the savoury sour cream and chive filling is a light and salty treat. Other bakes include cookies, savoury pies, tarts, croissants, and quiches.
Puffs and Peaks Bakery, #03-03, Central Community Complex, 866A Tampines Street 83, Singapore 521866
2. Labula Mala Xiang Guo
If you're addicted to mala hotpots, this humble location at the corner of an HDB block will satisfy all your cravings. Just pick up an order form, figure out which ingredients you want in your bowl, and hand it off at the counter. Next, sit and wait for your piping hot bowl of mala! You can even choose to reduce the amount of salt and oil used, and get an array of a la carte dishes to munch on. The signature la zi ji (spicy chicken) is crispy and mixed with dried chillis for the ultimate kick. End on a sweet note with a crispy red bean pancake.
Labula Mala Xiang Guo, 882 Tampines Street 81, Singapore 520822
3. Fei Zhu Lok Lok
For the uninitiated, lok lok is a popular style of street food. It's essentially ingredients on a skewer served with a dipping sauce. The special thing about Fei Zhu Lok Lok though? Each location has its own menu! Pick through the ingredients from the fridge and let the crew do the rest! You'll be munching on fried enoki mushrooms, broccoli, and pork belly in no time. If that's not enough, fill up on choices of rice bowls and noodles.
Fei Zhu Lok Lok, 144 Tampines Street 12, Singapore 521144
4. Soi Thai Kitchen
East-siders don't have to travel too far to slurp up Soi Thai's fiery tom yum soup. Located below an unassuming HDB flat in Tampines, this is where you can get your Thai food fix in a no-frills space. We highly recommend you order the minced meat omelette and basil chicken.
Soi Thai Kitchen, #01-28, 824 Tampines Street 81, Singapore 520824
5. Three's A Crowd
Can't get enough of multi-coloured food? This little cafe, sheltered under a housing estate, is a feast for the eyes with its modern and vibrant decor. It also entices you with homemade ice cream and gourmet milkshakes. Talk about guilty pleasures!
Three's A Crowd, #01-11, 802 Tampines Avenue 4, Singapore 520802
6. Swee Choon
Tampines is home to two iconic dim sum institutions. One of them being Swee Choon. The 40-seater outlet boasts all the familiar faves like carrot cake, siew mai and Sichuan chilli oil wanton. On top of that, new bites like baked BBQ char siew baos grace the menu.
Swee Choon, #01-01, Century Square, 2 Tampines Central 5, Singapore 529509
7. Tim Ho Wan
The other big dim sum player in the 'hood is Tim Ho Wan. You'll be greeted at the entrance with a beautiful mural of its Michelin-starred flagship store in Hong Kong. You've got your choice of steamed and fried dim sum dishes, along with rice, congee, noodles, and sides. Don't forget to order the signature baked BBQ pork buns for a sweet and savoury bite.
Tim Ho Wan, #01-43/44, Tampines 1, 10 Tampines Central, Singapore 529536
8. Al-Azhar
This previously 24-hour institution needs no introduction, especially to the night owls. It's famed for its Maggi goreng (if you've not tried it, where have you been?!). The dish is basically mee goreng made with instant Maggi noodles, topped with a sunny-side-up and accompanied by a plate of cucumbers drenched in tomato sauce. Go for the roti john as well. It's a tasty, meaty fusion dish that resembles a sandwich stuffed with eggs, cheese, mushrooms and, on occasion, mutton.
Al-Azhar, #01-1155, 201D Tampines Street 21, Singapore 524201
9. 19Tea
Hidden inside the heartland's community and lifestyle hub, this kitsch cafe serves up souffle pancakes and bubble tea – sugar rush, anyone? The former comes in flavours like Oreo, ondeh ondeh and tiramisu. For the latter, you can expect classic and peculiar flavours like taro, milo and injeolmi (Korean rice cake).
19Tea, #01-K7, Our Tampines Hub, 1 Tampines Walk,  Singapore 528523
10. Tampines Round Market and Food Centre
This food centre is the answer to Serangoon Garden's Chomp Chomp. Home to local dishes like fried carrot cake, wanton noodles and kway chap, the place brims with hungry heartlanders during lunch and dinner.
Tampines Round Market and Food Centre, 137 Tampines Street 11, Singapore 522137
11. Tipsy Penguin
Not to be confused with Tipsy Cow (but what's up with bars named after drunk animals), this neighbourhood bar is the perfect Friday night spot for something chill. There's an extensive selection of whiskies alongside gin, rum, tequila, vodka and bourbon, but go for classic cocktails like old fashioned and mojito if you're feeling bougie. Peckish? The steak frites will definitely fill you up.
Tipsy Penguin, #01-02A, 300 Tampines Avenue 5, Singapore 529653
---
Tampines guide: Things to do
12. Tampines Maze Garden
While we can't boast about having mazes with towering hedges, we can definitely brag about the maze garden. This communal space is home to three different mazes. The hedges may be small, but they're enough of a brain teaser to keep you (or your kids) entertained. Take yourself up to the blocks for a 'gram-worthy shot of the central maze. At least you'll know you won't get lost in here!
Tampines Maze Garden, 945 Tampines Avenue 4, Singapore 520945
13. Tampines 1
One of the hot trio of malls in the 'hood, this place beckons you to spend hours browsing through more than 100 stores including Daiso, Sephora and G2000. Looking for some R&R? Check out Heart Springs Spa or Browhaus.
Tampines 1, 10 Tampines Central 1, Singapore 529536
14. Ikea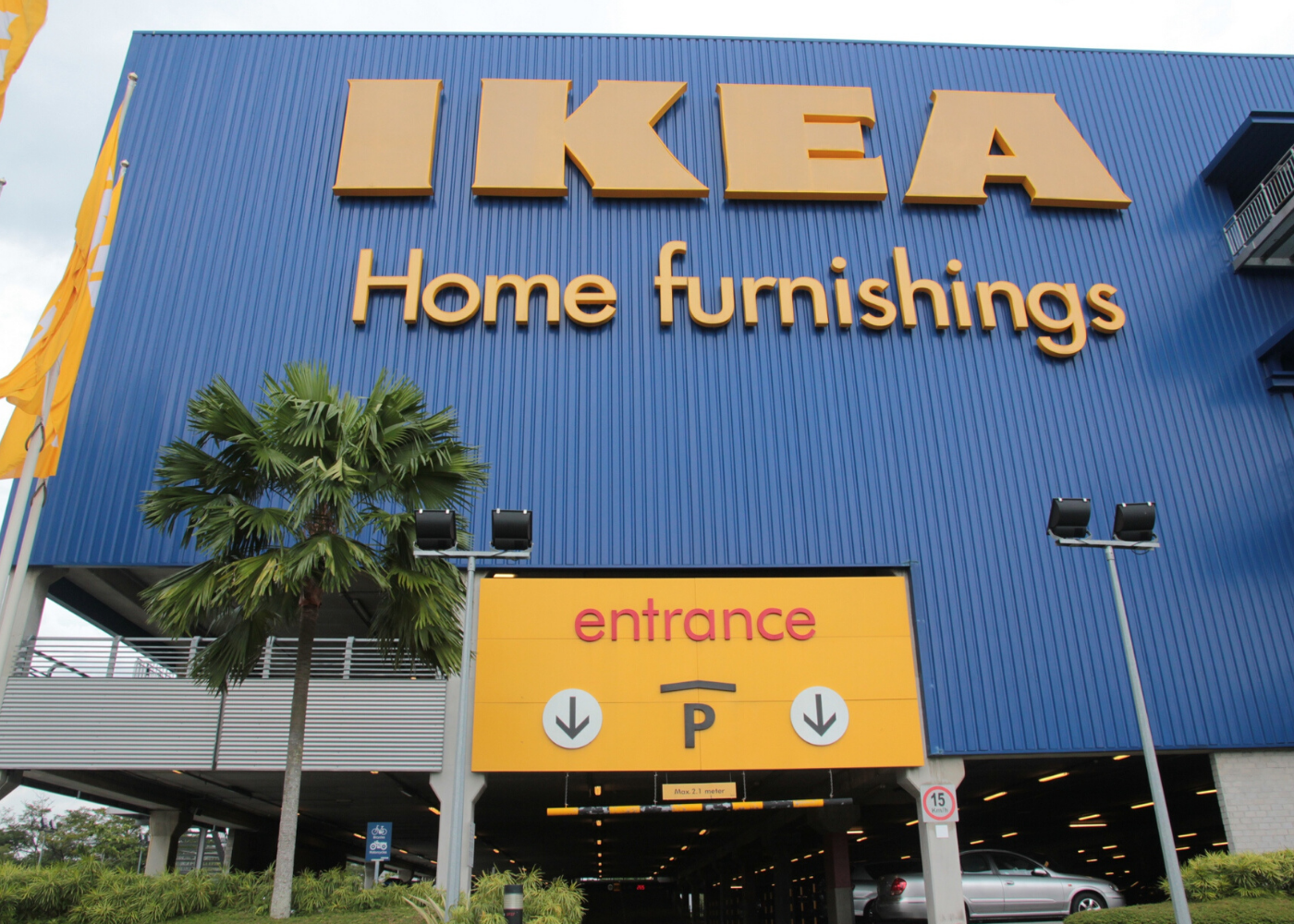 Ok, so there's another Ikea on Alexandra Road and one in Jurong but this branch is undoubtedly cooler. What's not to love about the brand's Scandinavian-style furniture and Swedish meatballs? Bonus: Courts and Giant hypermart are just a stone's throw away – plus points for convenience!
Ikea, 60 Tampines North Drive 2, Singapore 528764
15. Century Square
After its opening in 1995, the mall went through a recent facelift and now offers a slew of dining options, from juice bars to bubble tea shops to popular restos like Hai Di Lao and Ichiban Boshi.
Century Square, 2 Tampines Central 5, Singapore 529509
16. Tampines Mall
Located right next to the MRT and bus interchange, this mall is a convenient pitstop. You can duck in for some quick shopping or, if you've got time on your hands, catch a movie at the GV cinema.
Tampines Mall, 4 Tampines Central 5, Singapore 529510
17. Tampines Eco Green
If mall-hopping isn't your thing, head to this park where you'll find grasslands, freshwater wetlands and a secondary rainforest. It's a no-bike zone, so you know you won't be disturbed by two-wheelers when admiring the flora and fauna.
Tampines Eco Green, Tampines Avenue 9, Singapore 520491
18. Our Tampines Hub
This is probably Singapore's biggest community centre. Spanning 5.7 hectares, it features a mall, bowling centre, Fifa-quality football field, regional library, art theatre, community garden, gym, sky garden and six swimming pools! We're pretty sure you'd need an entire day to fully explore the place.
Our Tampines Hub, 1 Tampines Walk, Singapore 528523
19. Check out unique HDB flats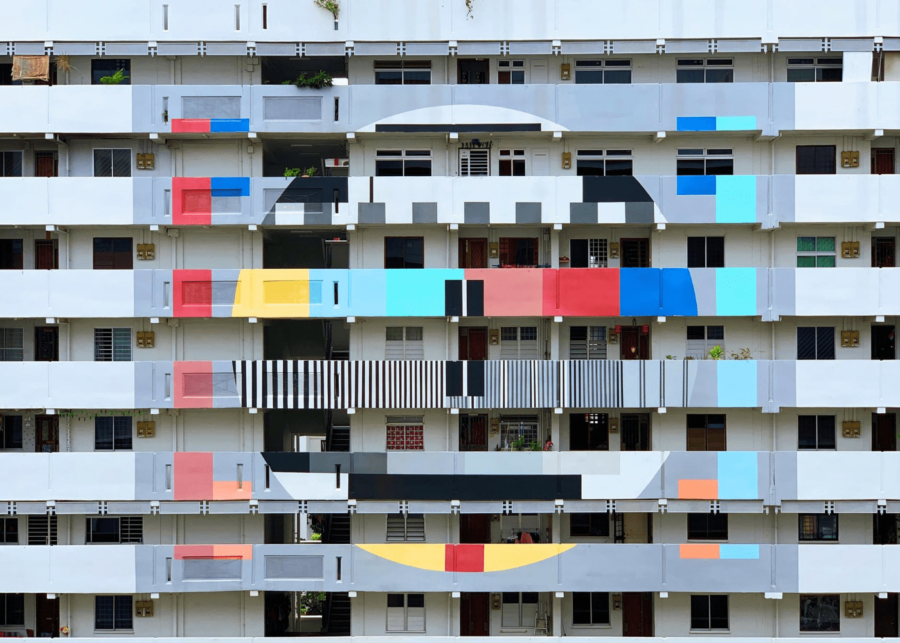 We're suckers for intriguing architecture and this neighbourhood has two worth checking out. Make your way to Tampines Street 42 and marvel at the iconic TV test screen murals plastered across 15 blocks. Tip: head up to the eighth storey to get the perfect shot for the 'gram. Up next? Block 497 at Tampines Street 45. This estate is a sight for sore eyes, with its red brick walls, symmetrical arches and the basketball court that adds a pop of green colour amidst the red and brown tones.
20. Tampines Quarry
Looking for something off the beaten path? Here's a hidden sanctuary for bikers and fishers. Head to its location along Tampines Avenue 10 to explore the untouched land and soak in the beauty of scenic spots. Just remember to bring insect repellent!
Tampines Quarry, along Tampines Avenue 1
For a change of scenery, explore the hip 'hood of Tampines for good food and fun things to do.