Photography: Hipster Mum via Unsplash
Stuck indoors? Check out our fab list of free online entertainment!
Confession: The Internet is our best friend right now. What we used to take for granted as part of regular life is no longer possible. Everything's topsy-turvy. Travel, dining out and social gatherings seem like things of the distant past. We're stuck at home working out and #quarantinebaking like there's no tomorrow. But you know what will always be there for us? The world wide web. So if you find yourself with all the time in the world now, read on for ideas on things to do online to keep you entertained (and sane).
1. Get artsy
YouTube is your bosom buddy when it comes to picking up all kinds of skills. Want to sketch something? Try tutorials from The Drawing Database, Emmy Kalia and Schaefer Art. Perhaps painting's more up your alley? Watch and learn from the likes of Acrylic Painting Techniques, The Art Sherpa, Kelogsloops or Daria Callie. You can also pick up embroidery or crocheting – because why not?
2. Sit in on a cooking lesson
There's no better time to level up your kitchen skills, thanks to celebrity chefs and their online tutorials. Follow names like Rachael Ray, Queer Eye's Antoni Porowski, Massimo Bottura, and YouTube channels such as Binging With Babish for recipe ideas. Psst: Milk Street Online Cooking School is also making its classes free in April! Even if you don't end up lifting a finger, you'll be dreaming of all the dinner parties to host once the coronavirus goes away.
3. Game on with your best buds
Social gatherings may not be permitted, but you can still chillax with friends online. Try Netflix Party to host a virtual movie marathon, join Houseparty for face-time with your extended fam, or go old school with games like Draw Something and Words With Friends.
4. Catch a Broadway show
Broadway musicals for free? Heck yeah! Click on theatre streaming service BroadwayHD on a seven-day trial to watch iconic productions such as The Sound of Music and Phantom of the Opera. When you're done with that, head to YouTube channel The Shows Must Go On! for Andrew Lloyd Webber classics. Each Friday sees a different musical emerge on the platform, and they only stick around for 48 hours, so keep your eyes peeled.
5. Sweat it out
Calling all exercise buffs: There's no need to go from fit to flab when you've got plenty of free online motivation to keep you going strong. From yoga and Pilates to boxing and HIIT circuits, home workout classes (and fitness apps) by your fave gyms and influencers are here to save the day.
6. Visit the most magical place on Earth
Disney's theme parks may be closed, but they'll forever be open in our hearts (and online). Hop on over to Virtual Disney World for 360-degree videos that you can pair with a virtual reality headset. Popular picks include Frozen Ever After, Pirates of the Caribbean and Splash Mountain. These rides are free and you don't have to spend half a lifetime waiting in line – win-win!
7. Share your secrets
Feeling emotional? Find a virtual shoulder to cry on at 7 Cups, where you can anonymously share your stories and worries with volunteer listeners 24/7, and strike up conversations with others in community support chat rooms.
8. Tune in to a podcast
Local comedy. Supernatural sightings. All things Singapore. Murder cases. Romance tales. Want to find out what's going on in these stories? You won't even have to read a word. Just put on a podcast, drape yourself over the couch, and listen.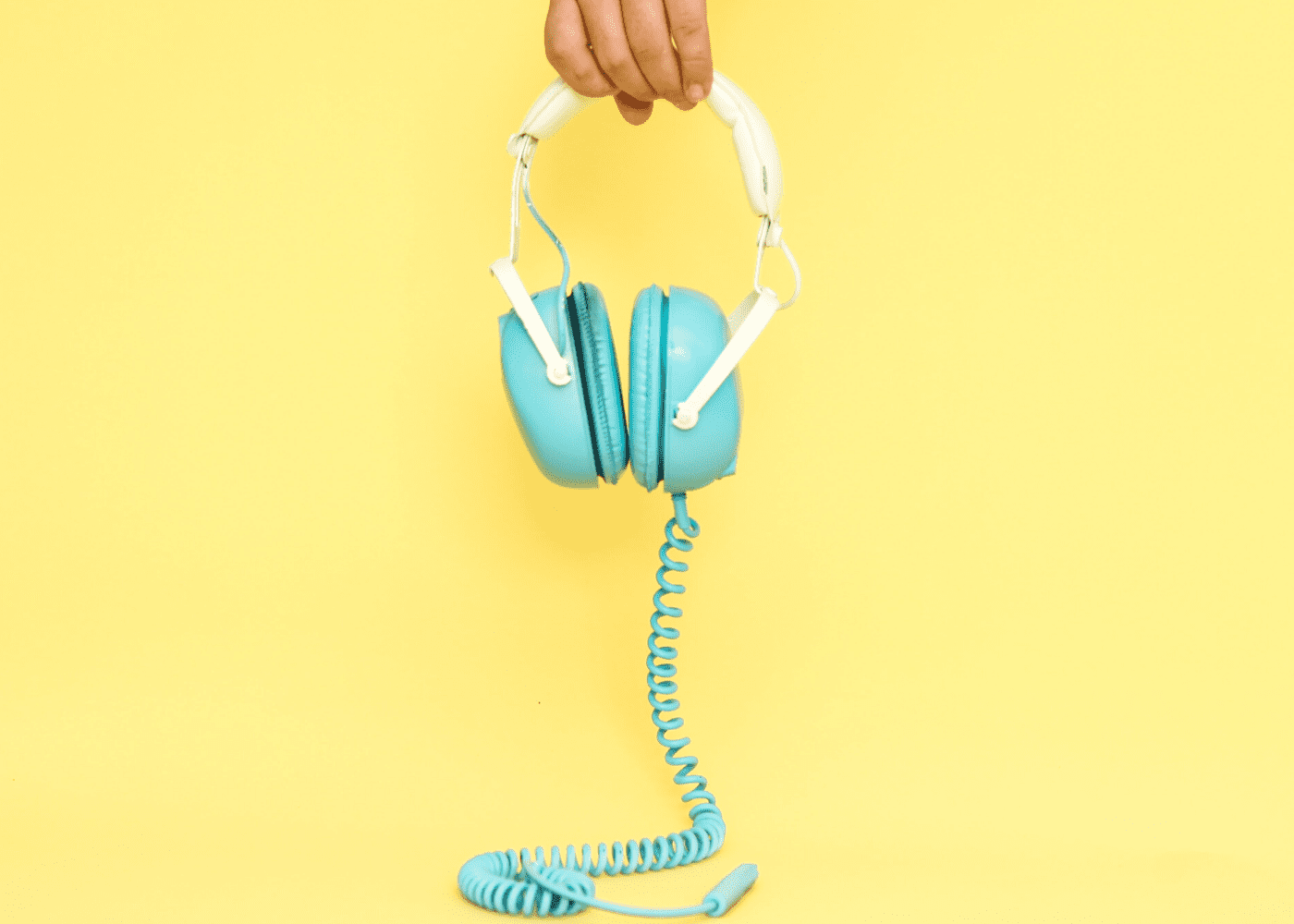 9. Explore the National Gallery
Thanks to Google Arts & Culture, you can traipse through the rooms of our National Gallery online. Tour the space and gaze at works by Lim Cheng Hoe, Chua Mia Tee, Georgette Chen and Ong Kim Seng for as long as you want to.
10. Find love in a hopeless place
Can't use your best pick-up lines in a bar? Try dating apps and online platforms to mingle with other singles and keep your romance game strong.
11. Play retro video games
Have a splash of vintage fun with 90s games like Mario, Sonic the Hedgehog, Street Fighter, PacMan, Donkey Kong, Mortal Kombat and more. Ah, the nostalgia.
12. Let loose your creativity
Make It In Design is welcoming one and all into its online classroom to learn all about The Gift of Creativity. Move along at your own pace and try something new with this course, which will be free until the end of 2021.
13. Stroll through vibrant city streets
Satiate your wanderlust by embarking on walking tours (virtually, of course) through the streets of Ibiza, NYC, Tokyo, London and more. All you need is a screen big enough to capture the wonders of these amazing cities!
14. Curl up with a good book
E-books are the way to go – especially when they're free. From Authorama and Open Library to Project Gutenberg and BookBub to our local NLB app, you've got plenty to browse through. Need a recommendation? Head over to our book club.
15. Watch animals in their natural habitat
For times when humans disappoint, cuddly creatures are our go-to for solace. To marvel at nature's coolest creations, turn on animal livestreams to view giant pandas, beluga whales, penguins, otters, koalas, polar bears and more. They're oddly comforting to watch.
16. Take a class on happiness
This one's Ivy League, too. The Science of Well-Being, one of Yale's most popular courses, will teach you all about happiness and productivity habits. Best of all, it won't cost you a dime. Sign up for this and other self-development and career coaching resources to make the most of your time at home.
17. Tell a story
Get the group together and on board with an unpredictable storytelling game. On FoldingStory, you can either read completed tales, start your own plot, or contribute your part to ongoing narratives. You'll get a few minutes to create and post your 140-character sentence to add to unfinished stories. The result? Novel gems.
18. Explore with NASA
Not all of us can be astronauts. But we can pretend to be one with NASA's virtual tours. Check out the flying observatory, get 360-degree views of the Hubble Space Telescope's home for mission operations, and take a look inside the International Space Station.
19. Jump on a rollercoaster ride
Strap on for an adrenaline rush with first-person, front-row views on crowd favourite thrillers like Cyclone in NYC's Coney Island, Superman – Ride of Steel in Maryland's Six Flags, and Hagrid's Magical Creatures Motorbike Adventure at Universal Studios in Florida. We don't know about you, but we're feeling giddy already.
20. Transform yourself into a Renaissance painting
This one's totally random, but if you've always wondered what you'd look like as a portrait hanging on the walls of a museum, submit your selfie to AI artist Al Gahaku and pick your preferred filter.
21. Go back in time
Love exploring underground tunnels? Pay a virtual visit to the catacombs of Paris. You never know what you'll bump into.
22. Pick up a new language
Making learning fun, popular app Duolingo offers courses on Spanish, French, German, Japanese, Russian, Portuguese and more. P.S. Fans of BTS can gain a basic grasp of Korean with short, easy lessons from the K-pop boyband.
23. Sing your heart out
Who needs choir practice when you can take your vocal cords online? Check out The Sofa Singers for weekly 45-minute sessions of simultaneous singing or join the voices on Lifefullness Live every Monday, Wednesday and Friday. If you just want to immerse yourself in beautiful, soothing sounds, listen to Eric Whitacre's Virtual Choir or, closer to home, our own initiative by Voices of Singapore.
24. Read superhero comics
Can't wait for the next Marvel movie to hit cinemas? Read its classics in the meantime on Marvel Unlimited, the brand's digital comics subscription service. Stories featuring the Avengers, Spider-Man, Captain America and Black Widow will be available for free until May 4 on the app, which you can find on Apple and Google Play app stores.
25. Hang out with animals at home
Switch things up and be your very own Tiger King with Google AR, an augmented reality tool that lets you view 3D animal images in your space. All you need is a smartphone and Google Chrome to start your own home-based wildlife park filled with giant pandas, wolves, penguins, and bears.
26. Rank everything you can
Got a thing for lists? Grade whatever you can get your hands on with Ranker. You can vote on movies, music, sports, history, culture, entertainment, games and more.
27. Talk all things astronomy
The educators at the Science Centre Singapore are putting together an Astronomy 102 Live Vodcast and Stargazing series on their SCS Observatory Facebook page to delve into topics such as Living in Space, Asteroids and Exploring the Universe. Fridays will alternate between the sessions and livestreams of stargazing.
28. Immerse yourself in art and music
No festivals? No problem. Esplanade Offstage brings the arts to your home with music, theatre, dance, visual arts, and literary arts performances by local and Asian acts from its archives.
29. Click on kid-friendly edutainment
If you've got little ones at home going stir-crazy, introduce them to fun and educational YouTube channels. They'll get to learn life skills, bust myths, discover fascinating sea creatures, watch documentaries and more.
30. Level up your beauty skills
Constantly amazed by how good beauty influencers look? Now's the time to experiment. Just power up your screen to watch local experts like Sahur Saleim, Roanna T and Roseanne Tang give themselves makeovers so you can follow suit.
31. Jam to your own beats
Turn your keyboard into an interactive instrument with Patatap, where you can get creative with melodies and animations to compose your own soundscapes.
32. LOL at Internet humour
Sometimes, taking the light-hearted route in a serious situation can help to ease things. Can't be bothered to comb through social media for memes? We've put together a roundup of the best jokes and tweets that have gone corona-viral.
33. Explore museums and landmarks
Forget getting on a plane. Just click on a virtual tour and you'll be rewarded with glorious sights of famous places like the Great Wall of China, Buckingham Palace, Louvre Museum, Guggenheim Museum and more.
34. Watch world-class productions
Giving audiences a free peek into its archives, the UK's National Theatre is releasing plays like Treasure Island, Jane Eyre, and Twelfth Night on YouTube. Each production will be available to view for a week after its premiere.
35. Colour your life
Colouring isn't just for kids. Adults can also pick up the calming hobby with free printable pages illustrating everything from inspirational phrases to vintage sketches to natural landscapes. Missing out on museums? #ColorOurCollections is here to save the day with galleries and libraries offering images from their artworks as downloadable colouring pages.
36. Tune in to TEDTalks
Need a little motivation? Browse the comprehensive list of TEDTalks and gain an understanding of everything from the coronavirus pandemic to turning your passion into a career. Topics range from tech and science to business and entertainment.
37. Have a movie screening
Settle in snug for some quality couch time. You're gonna be home for a while, anyway. Take your pick from our top 10 free and affordable video streaming services, rifle through your kitchen for snacks, and get comfy before you press play on your binge-watch list of documentaries, reality shows, K-drama series, and comedy gold.
38. Write a letter to your future self
Feeling anxious and worried these days? Or perhaps you're thinking about how to make the best of the situation and use this time to grow and learn. Whatever your thoughts are, feel free to jot them down and schedule a letter to yourself. You can receive it as quickly as a week from now to 10 years down the road.
39. Admire the Northern Lights
Catching sight of the unpredictable Northern Lights is a phenomenon in itself. But if you've got time and patience, wait and watch for the Aurora Borealis in Canada. Lucky ones will tune in right when the live cam is capturing those lovely emerald green hues.
40. Challenge your buddies to a game
Can't get enough of Cards Against Humanity? Download Evil Apples vs Humanity on the Apple or Google Play store, or try Remote Insensitivity. Going old school? Race against your friends on the free standard version of Mario Kart Tour, available on the Apple and Google Play store.
41. Take a deep dive into Shakespeare's plays
Actor, director and Shakespeare specialist Robert Myles has launched a virtual group to livestream the readings of Shakespeare. The Show Must Go Online, which features plays like The Taming of The Shrew and The Two Gentlemen of Verona, will continue to offer weekly performances of everything from Hamlet to King Lear.
42. Groove to concerts by pop stars
Celebrities – they're just like us, right? Wrong. We're all staying in, but not all homes are made equal. (Especially not the ones with sprawling gardens, swimming pools, movie theatres, and gyms.) Still, they're just as bored as us. And that has resulted in great entertainment in the form of home concerts. From John Legend to Dua Lipa to Backstreet Boys, these music gigs are everything.
43. Journey through nature
Bring the great outdoors into your home with livestreams of Mother Nature's finest in the US. Think Yellowstone National Park and its geysers, Rocky Mountain National Park's elks, the majestic waterfalls of Yosemite National Park and more.
44. Host a quaran-tune dance party for one
Shimmy into your sleekest threads and get a little tongue-in-cheek about the coronavirus when you put on this stay-home playlist. With a homemade cocktail in hand, you'll be jamming to tunes about social distancing, self-quarantining and keeping your chin up.
45. Flex your mind muscles
Don't let 'em turn to jelly just because you're stuck at home. Try brain teasers, puzzle games, sudoku puzzles or even mobile game apps for fun entertainment.
46. Party it up online
Whether you're using Zoom, FaceTime or Google Hangouts, you can easily organise an online gathering anytime and do anything you want. Trust us: You'll be hosting virtual parties, toasting to happy hour at home, and battling it out at beer pong in no time.
47. Watch local
Homegrown theatre company The Necessary Stage is offering free access to its past productions online. Best of all, viewers get to vote for their fave works to see on screen, and you have till the end of the month to check it out. First up: 'Those Who Can't, Teach' from 2017.
48. Transport yourself to the beach
Fancy a trip to the Maldives? Or perhaps Mykonos in Greece is more your style? Bring the beach to your home with livestreaming videos. You won't get those sunny rays, tropical cocktails or sandy strolls, but hey, you can always shake up your own margarita and lounge by the window.
49. Listen to classical music
As concerts are cancelled, the Singapore Symphony Orchestra is bringing its performances online. In the digital realm, it will launch video and audio clips of newly recorded productions, works by local composers, and never-before-released clips from its archives until the end of June.
50. Take all the random quizzes
Now that you've exhausted everything on BuzzFeed, browse the web for more fun tests, pop culture quizzes, and entertainment trivia.