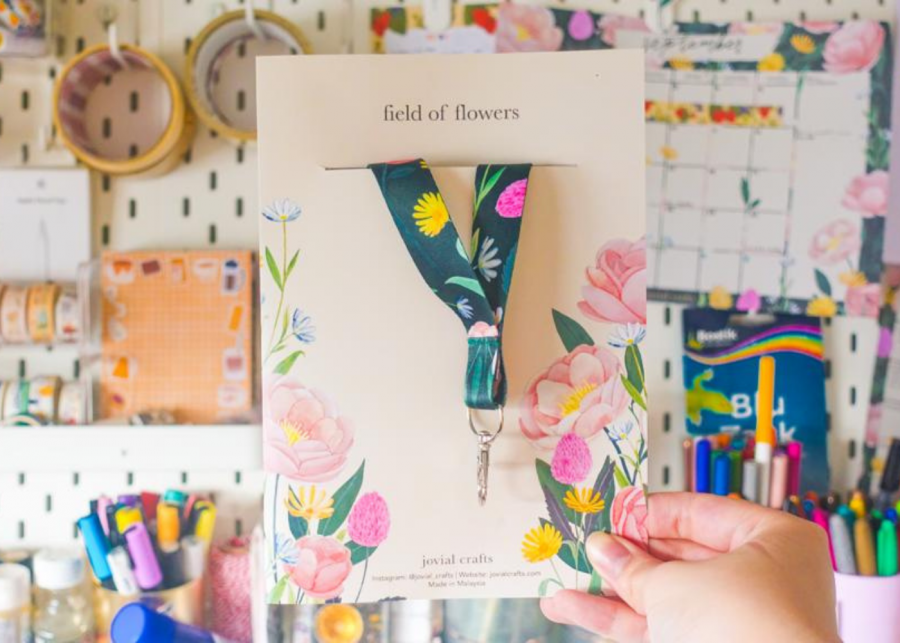 Photography: Jovial Crafts
Check out Curbside Crafters, a curated lifestyle bazaar and marketplace that will be home to an eclectic range of handmade crafts and retail items all year round.
Looking for something new to do over the weekend? Mark your cals: Curbside Crafters is coming to town! It's a curated lifestyle bazaar and marketplace housed in an adjoined three storey shophouse, with innovation and co-creation at its core. Think: an immersive retail experience revolving around an eclectic range of handmade crafts, takeaway snacks and retail items!
Be greeted by the terrazzo-styled walls and brightly-coloured interior decor that will spark your creativity. Fun fact: a unique feature of the second floor space is the enclosed airwell that has been reinstated. This airwell allows for natural light to shine through the interior of the second floor.
How amazing does spending an entire afternoon getting lost in a patchwork maze of creativity sound? Refuel with light bites and drinks from three takeaway food shops, and grab yourself a couple of souvenirs, such as felted soap, resin earrings, aromatic candles and more.
Curbside Crafters vendors giveaway
This is a haven that welcomes entrepreneurs, crafters, and creative teachers – and now's your chance to be part of this exciting movement. Curbside Crafters is launching on 4 and 5 December 2021, and they're calling out for any like-minded individuals to book a booth with them. Vendors can expect lower than average market rate prices for pop-up booths, plus a range of booth accessories!
Even better, the first 50 vendors who book with a pop-up booth for the period of 6 to 31 December 2021 will stand a chance to win a 2D1N weekday staycation for two at Heritage Collection on Arab.
The staycation will be in a Studio Room at the Heritage Collection on Arab (worth $100++), any day from 1 to 31 January 2022 (except for public holidays and eve of public holidays, housekeeping and breakfast not included). Only one winner will be picked from the first 50 crafters who book their booth, so join the giveaway over on Curbside Crafters' Instagram. All you have to do is follow @curbside.sg, like the post and tag two other friends who are craft-lovers in the comments!
That's not all: Curbside Crafters was created with diversity in mind and in the future, you can look forward to having an ice cold brew or chai from @chaiqueensg while getting amazing Danish bakes amidst the whole shopping spree.
Some of the vendors that have already joined include @jovial_crafts, @twocuriously, @augustbye, @wispy.marmalade, @ozelsg, @eezycraftzy, @littleloveboxsg, @muyu.co, @klairetea, @thesulkclub, @handydandy, @scent.soycandle, @jillian.chong, @paperpalette.co, @mochibuddies, @etgoeshibaeee, @noxieraa, @o.mj.studio, @solydefy, @bubblebunnyart_, @cuteprawnstudios, @d.atlastudio, @littlewhitehouse90, @thedesigningpat, @sunnywari, @sngarila.art, @chaiqueensg and @sochinq.
Looking forward to it already? Mark your cals and get booking!
This post is in partnership with Curbside Crafters.