Making pickled stuff is only the beginning of your culinary journey! (Photography by Cooking Magic)
Cook up a storm at these cooking schools in Singapore and soon you'll be impressing others with your newfound skills.
Singapore is a big foodie city, with top-notch restaurants, hip new cafés popping up all the time, and cool bars at every turn. But there are days when we just want stay home and whip up our own meals. If the old YouTube tutorial won't cut it, it's time to join a cooking class to shake up your recipe game – we've rounded up some of the most popular classes and schools  on the island, along with independent teachers sharing family recipes and cool workshops where you can pick up real skills… 
Cookery Magic
Step into the home of Ruqxana Vasanwala and learn how to recreate Asian classics and Singaporean favourites in the kitchen – check out that curry above! Every session's pretty intimate; the personable Ruqxana conducts her hands-on cooking classes before getting everyone to sit down and enjoy the dishes over some great table conversations. She also occasionally holds special cooking classes in the garden of a 100-year-old village house situated on Pulau Ubin. Neat, huh?
Cookery Magic, 117 Fidelio Street, Singapore 458492
Little Green Kitchen
Heard of the phrase – "abs are made in the kitchen, not the gym"? Get lean, fit and most importantly, healthy with the help of Little Green Kitchen (and a regular workout routine). Set up by former lawyer Shalu Asnani, the cooking studio and food consultancy dispels myths of vegetarian food being boring with its range of classes including Healthy Desserts, (yummy) Gluten-Free Cooking and Classic Thai Favourites.
Little Green Kitchen, 1 Hacienda Grove, Upper East Coast Road, Singapore 457908
One Degree Gluten Free
Looking for gluten-free recipes? One Degree Gluten Free has a collection on their website and if you're looking to be more hands-on, sign up for some courses as well! From gluten-free bread to gluten-free potstickers, you'll be a pro in no time with the private sessions they provide.
One Degree Gluten Free, enquire for address.
Indian Spicebox
Think Indian food is too complex and difficult to make at home? Namita Moolani Mehra, author of recipe book The Indian Spicebox is here to dispel that. She teaches classes at The Providore cooking studio in Downtown Gallery. On top of cooking wholesome and healthy food, learn about the benefits of spices and the deep connection between food and the Indian culture.
Indian Spicebox, 6A Shenton Way, OUE Downtown Gallery, B1-07, Singapore 068815
Nutricious and Delicious
From learning to make kombucha and fermented drinks to creating food that heals, the Nutricious and Delicious workshops are a fun way to learn about nutrition, healthy cooking methods and recipes in a non-intimidating atmosphere. They are also a great introduction to health, nutrition and eating for specific health issues together with a group of like minded people.
Nutricious and Delicious, enquire for address.
Palate Sensations Cooking School
It's time to curb your addiction to Betty Crocker and learn how to really bake (or cook). If you've dreamt of becoming the masterchef of your kitchen, book a sesh or two with Palate Sensations, one of the most established cooking schools in Singapore with over a decade of experience. Brandished with a 2,000sqft open kitchen, up to 75 participants can cook up a storm in one session – perfect for team bonding sessions. It even offers classes proficient in regional cuisine – learn how to cook Peranakan, Indonesian, Thai and even Vietnamese – so if you're a tourist visiting this part of the region, you can take a slice of Southeast Asia home. Wanna really step it up though? Enrol in the Chef In Training series and you'll be one step closer to being a professional chef (Nigella, we're coming for you!).
Palate Sensations Cooking School, #01-03 Chromos, 10 Biopolis Road, Singapore 138670
ABC Cooking Studio
ABC Cooking Studio hails from Japan, where it's known as one of the country's top culinary schools. Situated at Takashimaya in Orchard, the famous cooking institute can take approximately 64 students at a time, and classes are kept small (maximum four students) so that each person can be given the attention he or she needs. Please expand this snippet – they teach more than Japanese? Can we get a pic?
ABC Cooking Studio, #03-12 Ngee Ann City Tower A, 391A Orchard Road, Singapore 238873
Coriander Leaf
Master the art of making Asian dishes from scratch. It's Coriander Leaf's belief that you should be taught how to make dishes perfect for everyday consumption – so don't expect anything too OTT or chi-chi on the programme. Please expand this snippet – and can we get a pic? 
Coriander Leaf, #02-01 CHIJMES, 30 Victoria Street, Singapore 187996
Creative Culinaire
Creative Culinaire offers a wide variety of cooking styles to help students discover the joy of being in the kitchen and expand their repertoire of dishes. Besides teaching participants how to make desserts such as macaroons and chocolate cake, their Japanese and Asian culinary classes are also popular with beginners.
Creative Culinaire, 17 Eng Hoon Street, #01-03/04, Eng Hoon Mansions, Singapore 169767
Buonissimo Culinary School
Study the art of European gastronomy at Buonissimo. Most lessons at centre around French and Italian fare (you'll be taught how to make a three-course meal), but Mediterranean and other cuisines do make an appearance on the class schedule too. Note: classes are hosted at The Expat Kitchen (see below).
Buonissimo Culinary School, #02-01, 9 Norris Road, Little India, Singapore 208252
Culinaryon
Branded as an edutainment cooking studio, Culinaryon aims to add a pinch of fun and dash of excitement into the mix to make cooking a relaxed and enjoyable activity. If you fancy learning exotic dishes, Culinaryon offers classes in Thai, Japanese, Italian and even Russian cuisine to spice up your cooking repertoire. The Honeycombers team had one hilarious session here making fresh pasta and a chocolate dessert – check out the full story on our Culinaryon experience!
Culinaryon, #04-63, Tower 2, One Raffles Place, Singapore 048616
ToTT
The line-up of chefs teaching at ToTT (short for Tools Of The Trade) is pretty impressive, with well-known names like Dan Segall (group executive chef of The Big Idea [Fat Cow, Bedrock Bar & Grill, Kinki], Janice Wong (2am:dessertbar) and Audra Morrice (finalist in MasterChef 2012) helming the classes. With such diverse chef profiles, picking up a handy skill or two in the kitchen is only inevitable.
ToTT, #01-01A, 896 Dunearn Road, Singapore 589472
Food Playground
Popular with expats and travellers alike, Food Playground focuses on Asian-inspired cuisine. Aside from lessons on how to make laksa, chicken rice, and satay, expect to learn a lot about the various ingredients and spices that go into each dish (origins, varieties, etc.), as well as Singapore's fascinating food culture.
Food Playground, 24A Sago Street, Singapore 059020
At-Sunrice GlobalChef Academy
This may not be suitable for one-off cooking classes or short-term courses, but if you've have always wanted to pursue a serious education in the culinary arts, At-Sunrice GlobalChef Academy is for you. You'll begin with an 18-month study and work diploma programme before moving on to one of the six bachelor degree tracks available upon graduation.
At-Sunrice GlobalChef Academy, 5/F, 28 Tai Seng Street, Singapore 534106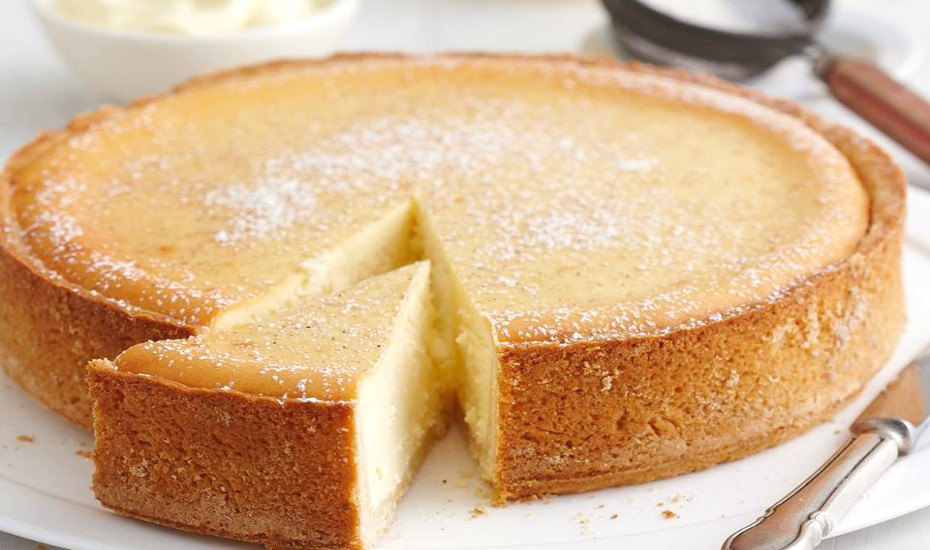 Expat Kitchen
Founded in 2007 by Australian expat Annette Lang, Expat Kitchen's cooking programmes are catered to learners from all walks of life. Even if you are new to cooking, the cooking school aims to impart the skills of making delicious Western cuisine to everyone. Learn to whip up simple Mediterranean fare or learn to make gluten- free dishes from scratch.
Expat Kitchen, 9 Norris Road, #02-01, Little India, Singapore 208252
Brettschneider's Baking & Cooking School
Founded by award-winning baker and pâtissier Dean Brettschneider, the school aims to guide both amateur and professional cooks alike in the art of baking. The culinary school offers courses that span basic bread baking to Italian comfort foods and raw food recipes. Need to customise a class for a group? The baking school also caters to team building events and children's birthday parties.
Brettschneider's Baking & Cooking School, 1 Greendale Avenue, Singapore 289495
Cookyn Inc
Whatever the occasion, these guys know how to start a cooking party for small, large, and even corporate groups. Besides organising cooking classes, Cookyn Inc hosts a couple of cooking challenges for fun and friendly competitions – how's that for a team-building activity? Learn tips and tricks in whipping up local and international cuisine, including light bites like pastries and desserts. These guys are also pros at budgeting and sourcing for the best ingredients in Singapore, so you'll be learning from the best.
Cookyn Inc, 31 Ah Hood Road, Singapore 329979
The Eureka Cooking Lab
Keen on making your own bowl of Japanese ramen? Partnering with Japan's Yamato Noodle School, The Eureka Cooking Lab has a five-day course that teaches participants how to make ramen from scratch – from noodle-making to cooking ramen broth, and even oil blending. Planning to cook up a storm with your squad? Rent its 36-seat mock-up resto or its state-of-the-art kitchen for only $200!
The Eureka Cooking Lab, 8 Jalan Kuras, Singapore 577725
Chantilly Culinary Studio
Want to know the secrets of creating a masterpiece that's just too pretty to eat? Roll up your sleeves and let Chantilly Culinary Studio hone your skills in baking and decorating cakes, pastries and bread. Bring along your little chefs for its Parent and Child Baking Workshops, where they'll be taught the basics of baking from scratch and using child-friendly kitchen equipment – with supervision, of course! There are also separate courses for juniors and domestic helpers, and our Muslim friends need not worry for all ingredients used are Halal.
Chantilly Culinary Studio, 21 Simon Road, Singapore 545907
Hungry Mummies
A cookery school that hopes to break down barriers in the kitchen and get you cooking, Hungry Mummies is a great place to start if you're a noob – yup, if you've never cooked, they'll teach you some basics to get you confident before building up that repertoire with new flavours and dishes.
Hungry Mummies, 40 Coronation Rd W, Singapore 269258
Slowhouse
Make a date with the good people of Slowhouse, a destination for conscious living. Here, you can learn to make no-bake vegan recipes and enjoy the health benefits of raw food and also how to make a simple, versatile and healthy soup stock that you can eat on your own or use in other dishes.
Slowhouse, Eng Watt Street, Near Tiong Bahru Market
Allspice Institute
You pretty much get the gist with a name like that. Allspice Institute offers festive cooking classes where you can learn how to cook up a feast, depending on the season but if you want to achieve true MasterChef status, check out the Heritage classes that bring you through important Japanese dishes and also Asian desserts.
Allspice Institute, 162 Bukit Merah Central, #07-3545, Singapore 150162