Photography: Maarten Van Den Heuvel
Learn how to make everything from Singaporean dishes to Japanese classics to Italian fare at these fun cooking classes!
Singapore is a big foodie city with top-notch restaurants, hip cafes and cool cocktail bars at every turn. But there are days when we just want to stay home and whip up our own meals (especially after watching MasterChef). If you need more culinary guidance than YouTube videos and step-by-step recipes, help is here. Throw on those chef whites! With this comprehensive list of cooking classes and schools in Singapore, you'll be honing your culinary skills in no time.
Best cooking classes in Singapore
1. Commune Kitchen
If you're looking for a pocket-friendly way to hone your cooking skills, Commune Kitchen is the right spot. The extensive list of classes has us spoilt for choice! Think cuisines like Southeast Asian, Middle Eastern, Mexican, Indian and fusion favourites. It also offers gluten-free and vegetarian courses for those leading the green lifestyle. From corporate team-building activities to private cooking classes, the team does it all.
Commune Kitchen, #02-09/10/11. Frasers Tower, 182 Cecil Street, Singapore 069547
2. D'Open Kitchen
For halal-certified cooking and baking classes, step into D'Open Kitchen. The team offers a range of culinary experiences, one of which is learning to pick the freshest ingredients from Singapore's markets. You also get to choose from a huge menu to whip up your favourite sweet treat in a dessert workshop! Want to learn a specific cooking skill? These pros will teach you how to make the perfect sushi, dim sum and mooncake amongst others.
D'Open Kitchen, 6A Shenton Way, Singapore 068815
3. Hungry Mummies
Hassle-free and family-focused food is at the centre of this cooking school's philosophy. Catering to parents who wear the chef's hat in the house, it provides private and customised cooking lessons as well as small group classes. For those wanting to fuel up on nutritious and affordable food made with love, just sign up for one of the sessions. Your tiny tots can also learn the culinary arts through kids' cooking classes that teach simple recipes like hamburgers, chicken rice bowls, fried bee hoon and more. This is one for the whole fam!
Hungry Mummies, 58 Telok Blangah Heights, Singapore 100058
4. Little Green Kitchen
Heard of the phrase "abs are made in the kitchen, not the gym"? Get lean, fit and healthy with the help of Little Green Kitchen (and a regular workout routine, of course). The cooking studio and food consultancy dispels myths of vegetarian food being boring with its range of classes including healthy desserts, gluten-free cooking and classic Thai favourites.
Little Green Kitchen, #03-05, 1 Hacienda Grove, Upper East Coast Road, Singapore 457908
5. Palate Sensations Cooking School
It's time to curb your addiction to Betty Crocker and learn how to really bake (or cook). If you've dreamt of becoming the MasterChef of your kitchen, book a sesh or two with Palate Sensations, one of the most established cooking schools in Singapore with over a decade of experience. The spacious open kitchen can fit up to 75 participants cooking up a storm in one session – perfect for team bonding sessions. It even offers classes proficient in regional cuisine. Learn how to cook Korean, Chinese, Indonesian, Thai and Vietnamese dishes, so you can take home a slice of Southeast Asia… literally!
Palate Sensations Cooking School, #01-03, Chromos, 10 Biopolis Road, Singapore 138670
6. ABC Cooking Studio
ABC Cooking Studio, which hails from Japan, is one of the country's top culinary schools. With three outlets in Singapore, the classes teach you to master the art of Japanese cuisine, from takoyaki to tempura to tonkatsu. It also offers classes in international cuisine like Korean, Indian and Italian. You can take up the 12 lessons, 24 lessons or 36 lessons package, depending on your cooking skills and interest.
ABC Cooking Studio, multiple locations including Westgate and Funan
7. Coriander Leaf
Want to master the art of making Asian dishes from scratch? It's Coriander Leaf's belief that you should be taught how to make dishes perfect for everyday consumption – so don't expect anything too OTT or chi-chi on the programme.
Coriander Leaf, #02-01, Chijmes, 30 Victoria Street, Singapore 187996
8. Creative Culinaire
Creative Culinaire offers a wide variety of culinary styles to help students discover the joy of being in the kitchen and expand their repertoire of dishes. Besides teaching participants how to make desserts such as puff pastries and choux pastries, the Japanese and Asian cooking classes are also popular with beginners in Singapore.
Creative Culinaire, #01-03/04, 17 Eng Hoon Street, Eng Hoon Mansions, Singapore 169767
9. ToTT
Short for Tools Of The Trade (ToTT), this studio lets you make dishes closer to home like chicken rice and nasi lemak – all from scratch. You can also bring your little ones for the Junior Chef classes (fun stuff!). While you're at it, shop or upgrade your kitchenware from the curated selection of brands like Jamie Oliver and Cuisinart.
ToTT, multiple locations including Century Square and Suntec
10. Cookery Magic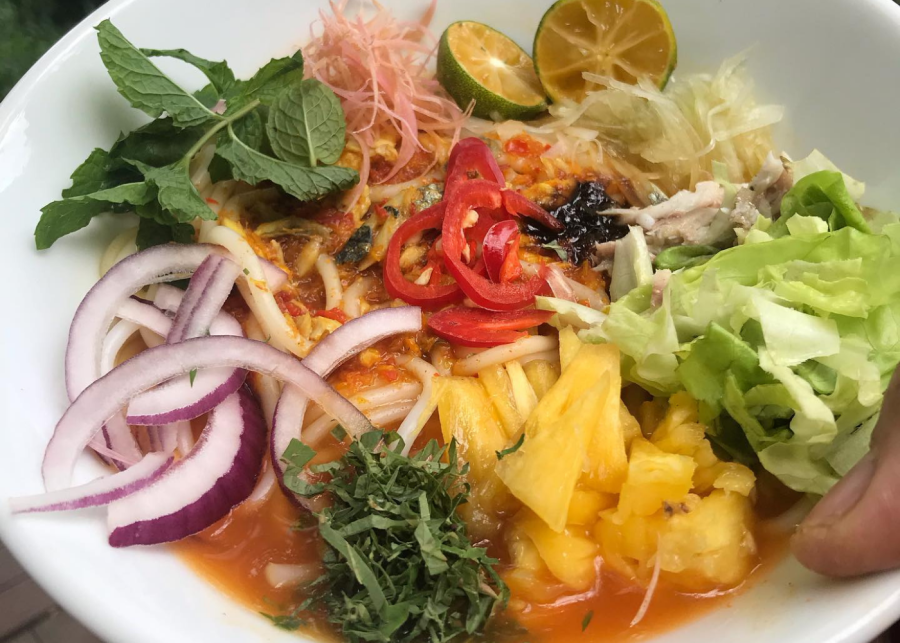 Step into the home of Ruqxana Vasanwala and learn how to recreate Asian classics and Singaporean favourites in the kitchen. Every session's pretty intimate. The personable Ruqxana conducts her hands-on cooking classes before getting everyone to sit down and enjoy the dishes over some great table conversation. She also occasionally holds special cooking classes in the garden of a 100-year-old village house situated on Pulau Ubin. Neat, huh?
Cookery Magic, 117 Fidelio Street, Singapore 458492
11. Food Playground
Popular with expats and travellers alike, Food Playground focuses on Asian-inspired cuisine. Aside from lessons on how to make laksa, chicken rice and satay, expect to learn about the various ingredients and spices that go into each dish. You'll also get insights into Singapore's fascinating food culture!
Food Playground, 24A Sago Street, Singapore 059020
12. At-Sunrice GlobalChef Academy
This may not be suitable for one-off cooking classes or short-term courses, but if you've always wanted to pursue a serious education in the culinary arts, this one is for you. You'll begin with an 18-month study and work diploma programme before moving on to one of the six bachelor's degree tracks available upon graduation.
At-Sunrice GlobalChef Academy, Level 5, 28 Tai Seng Street, Singapore 534106
13. Brettschneider's Baking & Cooking School
Founded by award-winning baker and patissier Dean Brettschneider, the school aims to guide both amateur and professional cooks in the art of baking. The culinary school offers courses such as basic bread baking and pastry making. Need to customise a class for a group? The baking school also caters to team building events and children's birthday parties.
Brettschneider's Baking & Cooking School, 1 Greendale Avenue, Singapore 289495
14. Cookyn Inc
Whatever the occasion, these folks know how to start a cooking party for small, large, and corporate groups. Besides organising classes, Cookyn Inc hosts cooking challenges for fun and friendly competitions – how's that for a team-building activity? Learn the tips and tricks of whipping up local and international cuisine, including light bites like pastries and desserts. They're also pros at budgeting and sourcing the best ingredients in Singapore, so you'll be learning from the best.
Cookyn Inc, 31 Ah Hood Road, Singapore 329979
15. Chantilly Culinary Studio
Want to know the secrets of creating a masterpiece that's just too pretty to eat? Roll up your sleeves and let Chantilly Culinary Studio hone your skills in baking and decorating cakes, pastries and bread. Bring along your little chefs for its parent and child baking workshops, where you'll be taught the basics of baking from scratch using child-friendly kitchen equipment – with supervision, of course! There are also separate courses for juniors and domestic helpers, plus all ingredients used are halal.
Chantilly Culinary Studio, 21 Simon Road, Singapore 545907
Take your pick from this list of fun cooking classes in Singapore!