Want oysters, lobster rolls, salmon sashimi and poke on a budget? Here are eight restaurants that serve up budget-friendly seafood specialities
Lovers of pescatarian delights have it tough in Singapore. After all, oceanic delicacies like lobster, oysters, and mussels aren't native to Singapore. But fret not, because affordable food in Singapore isn't impossible to find, even when it comes to seafood – we've done the legwork for you and sussed out eight seafood restaurants in Singapore where you can tuck into your favourites without breaking the bank!
For sushi: The Sushi Bar
There's always a line to get into this no-frills joint, but we'd gladly wait patiently for delights like their salmon donburi ($15.90) and the salmon aburi roll. Like your salmon maki? Despite being just $1.80 per piece, you'll get a nice, thick slice of salmon on each maki.
The Sushi Bar, The Sushi Bar, #04-28 Far East Plaza, 14 Scotts Road, Singapore 228213, p. 9653 6464.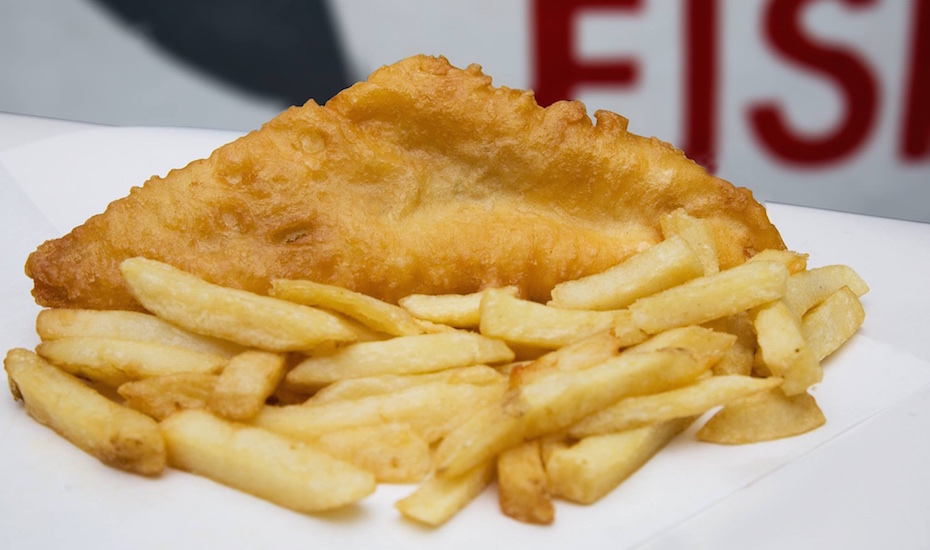 For fish and chips: Smith's Authentic British Fish and Chips
If you're a purist when it comes to this age-old English staple and the idea of chilli sauce and salted egg yolk topping appalls you, head West to Smith's Authentic Fish & Chips. Unlike the more pedestrian fish & chip offerings, Smith's prides itself on offering cod and haddock ($19.50). But, if you're on a budget, the dory ($15.50) fish and chips goes for a pocket-friendly $15.50. While this certainly isn't the cheapest fish and chips in Singapore, it's a fantastic balance of quality and price.
Smith's Authentic British Fish and Chips, 271 Bukit Timah Road, #01-02 Balmoral Plaza, Singapore 259708. p. 6737 9313. Open daily 11.30am-11pm.
For lobster rolls: Luke's Oyster Bar & Chophouse
Oysters and steaks aren't the only thing Luke's is famed for. This Gemmill Lane stalwart serves up decadent lobster sliders on a warm, butter-toasted brioche bun along with a portion of fries. At $24, it's one of the lobster rolls in town, and oh, is it divine!
Luke's Oyster Bar & Chophouse, 22 Gemmill Lane, Singapore 069256. p. 6221 4468. Open Mon-Sat 12pm-12am. Closed on Sun.
For oysters: Tanuki Raw
Savour the taste of French, Canadian, and Japanese oysters in the heart of the city at Tanuki Raw. Popular with the after-work crowd, the bar attracts droves of shellfish lovers during its daily happy hour between 5pm and 8pm, where oysters start at just $2 with a drink (limit of six per drink). You'll also get to complement your oysters with $10 martinis and cocktails, as well as $12 pints of draught beer.
For all things salmon: Salmon Samurai
Maki, sashimi, donburi, oh my! If you can't get enough of salmon dishes, pay a visit to this slammin' salmon specialist. The casual eatery offers a selection of salmon-centric dishes, ideal for lunchtime takeaway, like the omega donburi, salmon mentaiko udon, and the hearty garlic shoyu salmon with a runny onsen egg. Best part? This hearty salmon lunch will set you back just $9.90.
Salmon Samurai, 100 Tras Street, Singapore 079027. p. 6543 6823. Open weekdays 11am-8pm, weekends 12pm-6pm.
For poke: A Poke Theory
This poke joint in Telok Ayer allows you to fully customise your Hawaiian poke bowl with a vast selection of fresh ingredients, including crispy salmon skin, Thai mango, kimchi and pineapple – great for picky eaters like us! The raw fish here come with a selection of piquant sauces too, including spicy mayo, garlic sesame and avocado miso. And instead of Japanese sushi rice or crunchy romaine lettuce, you can even switch your base to a nutty lemon herb quinoa. Prices here start from $11.50 for a 100g serving of its signature shoyu tuna. Check out our full review for A Poke Theory.
A Poke Theory, 27 Boon Tat Street, Singapore 069623. Open Mon-Fri 8am-6pm; Sat 10am-4pm. Closed on Sun.
For seafood towers: K Tower
The Korean food craze sure has towering appeal in Singapore, and this seafood restaurant on Amoy Street is taking it to new heights. Bringing Korea's latest food trend to Singapore is K-Tower, a place that lets you get your seafood fix in the CBD without breaking the bank. Diners can expect a bountiful selection of fresh seafood like Boston lobster, Sri Lankan crabs, Australian abalone, white clams, black mussels, prawns, Canadian oysters, and more. If you're after a seafood dinner and don't want to spend an exorbitant amount, you'll be happy to know that the three-tiered seafood tower, which serves two to three diners, goes for the pocket-friendly price of $58 – that's just $19 each!
K Tower, 74 Amoy Street, Singapore 069893. p. 6221 9928. Open daily 11.30am-2.30pm, 5.30pm-10pm.
For fish burgers: Wolf Burger
Wolf Outlet's first standalone outlet at Changi Business Park certainly features its tried and tested favourites (including milkshakes and sweet potato fries), but seafood lovers should zero in on their newest offering, The Good Catch – the outlet's first fish burger is made with tempura battered tilapia, wasabi mayo, lettuce and tomatoes and goes for just $10.90.
Wolf Burger, #01-43, 5 Changi Business Park Central 1, Changi City Point, Singapore 486038.
Looking for affordable meals in Singapore? Read our guide to affordable ramen under $10 and affordable buffets under $50.