Photography: fornStudio via Shutterstock
Sleigh the holiday season with our fabulous Christmas gift guide featuring everything from affordable pressies to indulgent must-buys.
Deck the hauls! This Christmas gift guide is all you'll need to earn "best gifter" status in Singapore. People will be calling you Santa in no time! We've got a series of price points, so no matter if you want to go easy on the wallet or treat yo'self, there's something in the mix for everyone. Just scroll down for all the Christmas gift ideas you need to pamper the important people in your life…
Fab Christmas gift ideas in Singapore for 2023
1. Curious Creatures
Looking to dazzle the gems in your life? Check out homegrown jewellery brand Curious Creatures' elegant holiday collection, Balance, featuring mesmerising white topaz gemstones. From classic hoop earrings and studs to delicate pearl necklaces, explore meticulously-crafted demi-fine and fine jewellery that's perfect for everyday wear or special occasions. Plus, the brand's signature minimalist designs make it a breeze to style.
Want to celebrate your friendship in style? Get matching permanent bracelets and anklets in dainty 14k gold for an enduring symbol of your bond – try this well-loved service anytime at its new Ion Orchard store. And for that special someone, surprise them with luxurious 14k solid gold ear piercings, or one of the alluring home scents from P.F. Candle Co. Ah, we simply can't resist the earthy mistletoe special candle that reminds us of pine needles, fir and the holidays!
Curious Creatures, available online and at multiple locations including Ion Orchard and Great World
2. Silk Madame
Let your loved ones experience the epitome of luxury and comfort with divine silk pyjamas. Crafted from the finest mulberry silk, this loungewear item will be a game-changer, especially for those with sensitive skin. Unlike synthetic materials like satin, it's a durable yet breathable alternative that will keep your skin hydrated and moisturised all night. Plus, it helps to regulate body temperature, so you'll get that blissful deep slumber in no time.
Choose from classic short-sleeved and cross-back camisole styles in stunning colours like dazzling silver, burnt orange and wine red. Stylish, luxurious and thoughtful – what's not to love about these deluxe pieces?
Silk Madame, available online 
3. Mira
Ah, there's nothing like a festive scent to get into the Christmas mood. Handcrafted locally using natural, vegan ingredients that are free of palm oil, Mira offers fragrance and wellness products with a planet-friendly touch. Choose from soy candles in delicious smells like maple pancake and honeysuckle jasmine; artisanal soaps made with a natural blend of nourishing oils; pocket-sized essential oils for a pick-me-up whenever; diffusers and more. Spoilt for choice? Feel free to personalise a lil' gift set for anyone your heart desires.
If you're on the hunt for corporate gift sets, Mira also has options to customise its gifts with corporate branding, too. Plus, Mira can even bring its scent bar station right to your (office) doorstep. With essential oils on tap and skilled aromatherapists on-site, guests can concoct their unique scent and bring it home as a keepsake.
Mira, available online
4. The Scalp Studio
For a loved one who desires the appearance of a more defined hairline or fuller hair, The Scalp Studio's scalp micropigmentation (SMP) treatment promises a makeover and confidence boost. Safe and minimally invasive, SMP works by using fine needles to deposit natural pigments on the scalp. Helmed by internationally-trained SMP expert Kate Cheung, The Scalp Studio – recently rebranded from Scalp MP Ink – offers a personalised experience that's suitable for all ages and gender, and can be easily tailored to specific hair needs. Gift your loved ones a transformative experience like no other this holiday season!
The Scalp Studio, 67A Haji Lane, Singapore 189260
5. Innerfyre Co
Combine the power of scents and inspiring words this Christmas with Innerfyre Co's array of meaningful gifts. Crafted from 100% pure essential oils, explore offerings such as candles, room sprays, reed diffusers, perfumes and shower steamers. Its well-loved candle collection is a standout from average candles – each integrated with a heartwarming affirmation and infused with mood-boosting aromatherapeutic effects. Gift peace and serenity to those around you with the 'I Am Serene' candle, a comforting smoky and woody blend; or shower affection with the sweet and delicate 'I Am Loved' candle.
Looking for the ultimate show of love? Go for the Wellness Wonderland Bundle, a thoughtfully curated package brimming with self-care goodies, including an affirmation candle, tea blend, tea infuser and candle wick trimmer. We also hear Innerfyre Co's candles are made using a sustainable wax blend of coconut oil and rice bran, so you know it's nourishing for both the soul and planet!
Innerfyre Co, available online and at multiple locations including Funan
6. MÜHLE
This next gift is one that the gentlemen in your life will appreciate. We're talking about luxurious grooming essentials hailing all the way from Germany. With more than 75 years spent perfecting the craft of shaving, the brand offers a range of aesthetic yet high-quality products, including safety razors, shaving brushes, skincare must-haves and grooming accessories. Handcrafted with utmost precision and care, there's a meticulous finish on every product – just take a look at the well-crafted handles made of precious metals, plus stellar wood and resin finishing. Oh, and with the brand's dedication to using natural, eco-friendly materials and sustainable practices, rest assured that your gift will be kind to the planet, too.
MÜHLE, available online and at multiple locations including Tangs and Takashimaya
7. LivingwithArt Singapore
If you're on the hunt for a one-of-a-kind gift that won't break the bank, these stunning masterpieces from LivingwithArt Singapore will be right up your alley. Brought to you by local artists, it's a treasure trove with the likes of colourful Murano glass work, textural pieces, stunning canvases, triptychs and bronze sculptures.
For a thoughtful gift to adorn your loved one's home, get the framed fine art pieces between $300 to $500; or explore its extensive range of gift sets that can suit every budget, with options starting as low as $25. Plus, with gift boxes and wrapping services available, your gifting experience will be a breeze. Mark your calendars for the art sale happening from now till 31 December!
LivingwithArt Singapore, available online and at multiple locations including Tan Boon Liat and Midview City
8. Maisha Concept
There's nothing more special than giving your loved ones a meaningful gift. Maisha Concept boasts a range of ethically and sustainably made ready-to-wear pieces, sleepwear and table linens using the highest quality organic cotton with Maisha's exclusive prints. With every purchase this festive season, they also give back to our community of artisans. Enjoy 10% off sitewide with free local and international shipping.
Maisha Concept, #06-03, Far East Shopping Centre, 545 Orchard Road, Singapore 238882 (by appointment only), also available online
9. Tides of Tea
This Tea Lovers Minimalist Tea Set ($70) is where form and function meet. A perfect gift for any tea lover or wellness junkie, it includes a beautiful glass teapot, pair of glass teacups and a selection of tea (herbal or caffeinated). Feel good about drinking this loose-leaf, ethically sourced tea, grown on small farms and handpicked.
Tides of Tea, available online
10. Famous Amos
'Tis the season of indulgence, so what better way to surprise your loved ones than with irresistible cookies from Famous Amos? If you're like us, you'll recognise the delicious buttery smell of this well-loved cookie brand wafting from a mile away. From charming gingerbread man to iconic ugly sweaters and Christmas trees, its cookie-filled tins and boxes feature an assortment of adorable designs. With prices starting from $13.30, there's definitely a perfect one for every gem in your life. And the icing on top? Your loved ones get to keep and reuse the packaging as an endearing reminder of your thoughtfulness. How sweet!
Famous Amos, available online and at multiple locations including Plaza Singapura, Parkway Parade and Great World
11. The Macallan Colour Collection
Raise a toast to yuletide with The Macallan's exceptional colour collection. This exclusive range comprises five age statement single malt Scotch whiskies, showcasing the liquor's exquisite natural tones and the influence of sherry seasoning. We love the packaging's eye-catching designs, which feature colours that complement the collection. An exquisite gift idea for all whisky connoisseurs.
The Macallan Colour Collection, available at Lotty Duty Free stores in Changi Airport
12. Laderach's Christmas gift collection
Forget about the diet this year-end and indulge in the festive season with Laderach. Its hefty wood-crafted Christmas chest is filled with holiday surprises such as assorted praline Christmas stars, chocolate figurines, popcorn, and more. If that's too excessive – even though there's no such thing, especially during this time of the year – you can go for the FrischSchoggi Christmas gift box. FYI: these festive goodies are available for delivery from 1 December.
Laderach, available online and at multiple locations including Jewel Changi Airport and Takashimaya
13. The Reoutfitter
Elevate your style with The Reoutfitter's personal styling services. Whether you opt for a stunning makeover like the Full Reoutfit or a wardrobe refresh with the Closetcore Reoutfit, founder Sera Murphy's astute eye for trends and style ensures a one-of-a-kind look for your loved one (or yourself). Quote 'Honeycombers Offer' when you schedule any of their styling services by 1 January 2024 to unlock an exclusive 10% discount.
The Reoutfitter, make an appointment online
14. Wanderlust + Co holiday collection
There's nothing sweeter than a meaningful gift on Christmas, and you'll find that in Glimmer, Wanderlust + Co's latest holiday collection. This range of sparkly trinkets shines a spotlight on small moments that spark joy and peace in life. We love that these intricately crafted pendants and classic layers are perfect for everyday wear. They're engravable too if you're looking for something with a personal touch.
Wanderlust + Co holiday collection, available online and at #B1-50, Takashimaya Shopping Centre, Ngee Ann City, 391 Orchard Road, Singapore 238872
15. The Floristry's winter collection
Florals? For Christmas? Groundbreaking – and no, that's not a shade. Let The Floristry brighten up your space with jewel toned flowers, vibrant glassware, and handmade ceramics. The gorgeous limited edition bouquets are teeming with colourful blooms evoking images of celestial skies. If you're looking for a festive present that also doubles as a housewarming gift, we know just the thing. Check out the wild-inspired homeware and ceramics, including botanical soaps and incense holders.
The Floristry, available online
16. Wines from Wynns Coonawarra Estate
You know what they say: if all else fails, wine is the perfect gift for any occasion, including Christmas. Our recommendation? The exceptionally versatile wines from Wynns Coonawarra Estate. The silky, medium-bodied red wines, which come with captivating aromas, vibrant flavour notes and a juicy mouthfeel, pair well with any dish, especially traditional Yuletide favourites. Glasses at the ready, 'cus it's time to raise a toast to the festive celebrations.
Wynns Coonawarra Estate, available online
17. EG Essential Oils
Harmonise your emotions with EG's essential oils. These invigorating oils contain healing crystals and custom blends to enhance self-regulation, address intense emotions and embrace happy moments. Enjoy a set of three EG oils ($99) at a 14% discount. Every purchase also comes with a digital workbook filled with practical psychology tools to help you regulate your inner dialogue.
EG Essential Oils, available online
18. Jabra Speak2 75
Folks who are still on hybrid work arrangements are going to appreciate this Christmas gift idea. This speakerphone is able to display voice pickups, automatically adjusts volume levels, and can last up to 1.5 working days. It's compatible across all virtual meeting platforms, so you can jump between calls on Google Meet and Zoom with ease and clarity. Come to think of it, this sounds like something we'd love to receive this year. Pretty please?
Jabra Speak2 75, available online
19. Soma Clinic
The festive season can be hectic so why not treat yourself (or a loved one) to a rejuvenating detox? Soma Clinic's 90-minute Precise Lymphatic Drainage ($210) includes a manual assessment of your lymphatic health, your rate of flow, areas of congestion and a treatment strategy to help you drain out toxins and detox your body. From 15 December 2023 to 14 January 2024, quote 'HONEYXMAS' to enjoy 15% off. Or bring a friend and enjoy a 20% discount each.
Soma Clinic, book an appointment online
20. Frette's Fall/Winter 2023 collection
Take it easy this jolly season and lounge in style with Frette's Fall/Winter 2023 collection. Its ready-to-wear pieces feature dynamic colours, luxe materials, and evocative details that are absolutely luxurious. Ladies can look forward to sleepwear made of 100% pure silk in a gorgeous champagne shade and a pair of envelope twill stoles crafted with merino wool and cashmere. The men's collection comes in rich navy blue and includes leather open-back slippers with sophisticated stitch detail. How about something both sexes can wear? The midnight kimono comes in two hues and is perfect for a night of winding down.
Frette, available online and at multiple locations including The Shoppes at Marina Bay Sands and Takashimaya
21. Aisha Ashraf Interiors
Revamp your home with the gift of Aisha Ashraf's interior design services. Whether it's a simple festive touch-up or a complete makeover, Aisha's extensive expertise will bring elegance and style to any abode. With her virtual services, you can even experience the magic of her designs from the comfort of your home.
Aisha Ashraf Interiors, book an appointment online
22. T2 Tea
Know anyone who loves tea? This is an ideal Christmas gift for them. T2's A Year in Tea gift set contains 120 tea bags in limited edition tins. Expect flavours such as creme brulee, lemongrass and ginger, peppermint, and more. If you prefer exquisite aromas, go for the Sparkle & Sip set. It contains three exclusive candles paired with the teas that inspired them. Of course, you can go ahead and gift its advent calendars if you're feeling exceptionally festive.
T2 Tea, available online and at multiple locations including Suntec City and 313@Somerset
23. Rebecca Berger Photography
Give the gift of everlasting memories this season! Award-winning photographer, Rebecca Berger, specialises in capturing those joyful, candid moments between you and your loved ones. She has a knack for drawing out natural snapshots to document the magic of families, and also loves to showcase Singapore's beautiful locations as a backdrop, lending to her unique and recognisable style. Quote 'Gift Guide' by 31 December 2023 for 10% off your first Family Session (from $950).
Rebecca Berger Photography, book a session online
24. Sony's wireless noise cancelling headphones
If you're on the lookout for the latest tech gadgets, get your hands on these headphones. They blend advanced noise cancelling capabilities with outstanding sound quality and smart features for the ultimate listening experience. The adaptive sound control learns to recognise your favourite locations and tailors the sound to suit the situation. It's also super comfortable to wear all day, all thanks to the pressure-relieving earpads and lightweight design. Whether you're sedentary or on the go, these Sony headphones are the companion you should always have with you.
Sony wireless noise cancelling headphones, available online
25. Studs+Stones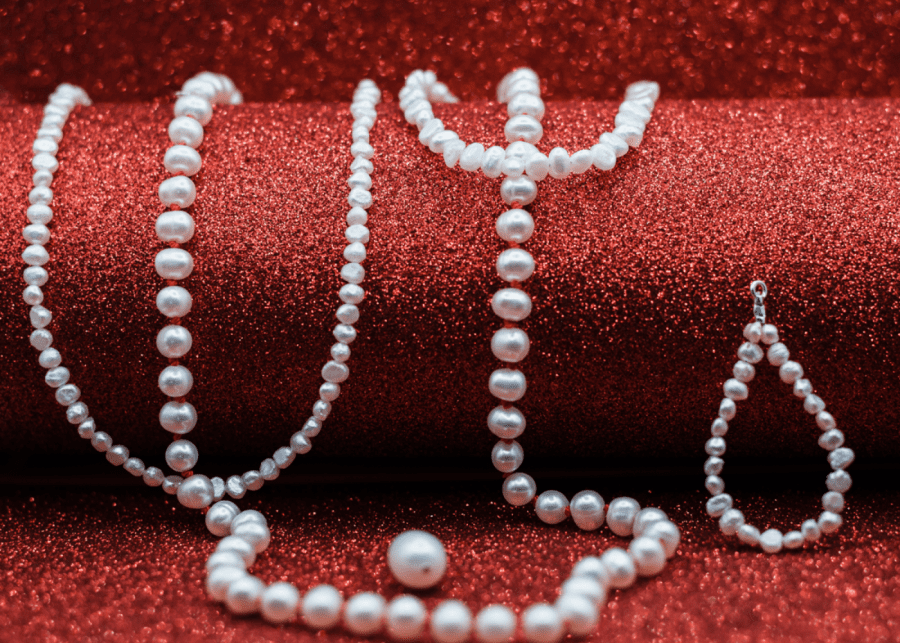 Studs+Stones is a boutique jewellery brand known for its hand-crafted interchangeable and modular statement earring drops. Jewellery lovers will go ga-ga for the gift set featuring the best-selling POP gemstone drops, studs, hoops and a matching necklace. Priced at $120 in sterling silver and $160 in 14K gold-filled ($30 off). If pearls are more your thing, you'll love the signature Baroque pearls and the easy-to-layer Outskirts necklace.
Studs+Stones, available online
26. Kelly Ser
Singapore, but in art form. Gift a piece of our beloved country to your loved ones this year by getting them unique artwork by homegrown artist Kelly Ser. There are many options to choose from, like framed prints for art lovers and colourful home essentials for your living space. These are great Christmas gifts that'll brighten any home and put you in a joyous mood.
Kelly Ser, available online 
27. State of Reiki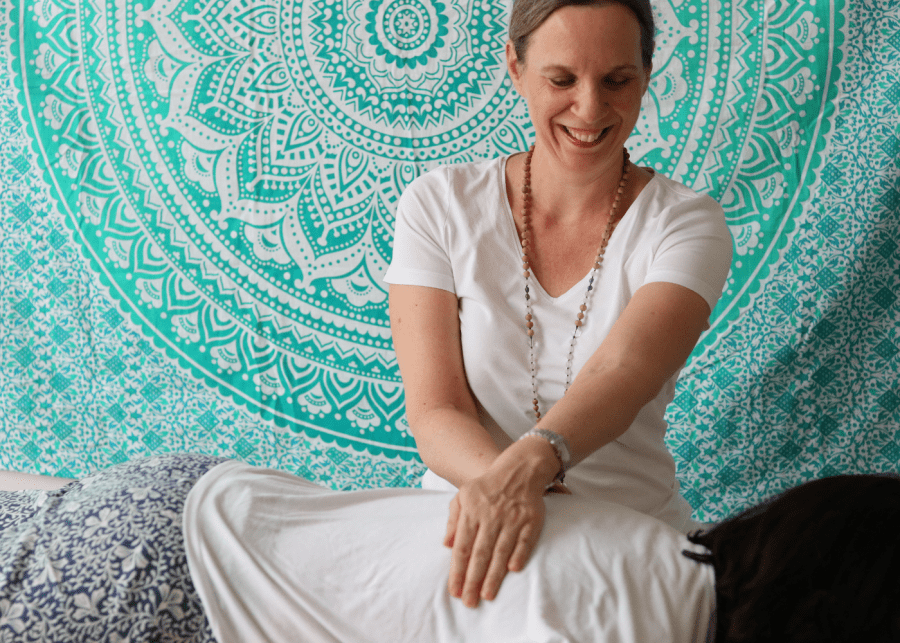 Know someone who deserves a little pampering this year? Give them a gift of self-care with a 60-minute reiki treatment ($150). Reiki is the ultimate way of regaining balance in your body, mind and spirit through universal life force energy. The energy will leave you relaxed, energised and free of energy blockages. Use the promo code 'HONEYCOMBERS' to enjoy a 10% discount for all sessions purchased during the month of December 2023.
State of Reiki, book a session online
28. Aesop's travel kits
If you're constantly hopping on and off planes, you'll need travel-sized essentials at all times. Enter Aesop's travel kits, which contain care staples to keep you refreshed throughout your journey. Plus, they come in handy sizes that fit with flight requirements. The departure series comes with an herbal deodorant and a citrus fragrance, so you can smell nice and fresh before taking off. The arrival series is perfect when you've reached your destination – you'll need some TLC after a long flight, and the body balm makes for good aftercare.
Aesop's travel kits, available online and at multiple locations including Ion Orchard and Marina Bay Sands
29. Thirsty iPhone 15 prank gift box
How about a Christmas gift idea with a side of humour? It's giving joy, and we're all for it. Thirsty's gift box features packaging that looks like you're getting the latest iPhone, but underneath it sits canned craft beers in various flavours. Gotcha! Warning: it's best to check that the person receiving this is generally good-natured; otherwise you might have to pay for it with the actual phone.
Thirsty iPhone 15 prank gift box, available online
30. Evelyn Bonney Sleep Consulting
Do you have friends and family that are sleep-deprived? Support for them with the help of Evelyn Bonney Sleep Consulting. Sleep expert Evie supports families to implement changes that get children sleeping through the night. With a holistic approach to children's sleep training, she works with families to provide personalised sleep plans tailored to children's and family's needs. In-home consultations come as standard with her support packages to ensure her clients get the right advice.
Evelyn Bonney Sleep Consulting, book a session online
31. Blings from Madly
They say diamonds are a girl's best friend. But if you're looking to razzle dazzle your beloved, you can't go wrong with Madly's fine jewels. Each bling contains handpicked coloured stones that go beyond the standard reds, greens, and blues. We're talking iridescent yellows, colour-changing gems, and even tri-coloured jewels. Celebrate this season with luxurious bespoke jewellery that goes beyond the ordinary.
Madly, 13 Ann Siang Road, Singapore 069693
32. Nimbu
From gorgeous cotton shirts and dresses to PJs and occasion wear, Nimbu is a one-stop shop for sustainable kids' clothing. The Christmas hamper ($99.90) offers a unique holiday experience. It includes organic cotton sleepwear, a crochet Santa Claus, a snowman ornament, a stocking and a gift box. Hit them up if you'd like to customise your gift box. Enjoy a 5% discount on all products with the code 'HKA5'.
Nimbu, available online
33. Christmas hampers from Noel Gifts
Those at a loss for Christmas gift ideas can consider Noel Gifts' premium hampers. The Enchanting Granville Christmas Hamper comes in a round orange box and consists of champagne, red wine, apricot jam, and snacks such as sea salt and black pepper chips, strawberry yoghurt turron, and caramel stroopwafel cubes. If you're on a budget, consider the Epicurean Delights Gourmet food hamper, which comes with wine, sparkling juice, and assorted chocolates.
Noel Gifts, available online
34. Purple & Pure
Have a green Christmas with Purple & Pure's Green Living Essentials set ($70). The box includes a sip cup, plantable seed notebook, pencil, pen, and coco pot and cocopeat, all presented in a Christmas gift box with a plantable greeting card. Crafted by underprivileged women, the brand offers recycled paper products embedded with seeds that grow into plants. Think bamboo coffee cups with cork sleeves to reduce plastic waste and coco pots with cocopeat made from renewable coconut coir, offering an eco-conscious alternative to plastic containers and soil. Enjoy a 15% discount with the promo code 'GREENCHRISTMAS'.
Purple & Pure, available online
35. Eat Crave Grub
Jingle all the way to stunning product photos with Eat Crave Grub's Seasonal Shutter Magic package at a special price of $995 for Honeycombers readers (U.P $1,295). The all-inclusive package includes eight images, one spunky stop-motion video and gorgeous high-end Christmas props and backdrops to elevate the perfect holiday imagery. They'll also handle every aspect of production, from concept to staging, styling, lighting, shooting and editing – allowing you to unwind and enjoy the festive season stress-free.
Eat Crave Grub, book a session online
36. Strait Lights
This boutique design studio creates contemporary gifts with meaning. With Singapore as their muse, they handcraft a range of products from neighbourhood candles (think Joo Chiat, River Valley and Sentosa) to stunning bracelets inspired by local street scenes across the island. They're the perfect gift for someone overseas or to celebrate a shared memory with someone you love here. Use the code 'HONIES' to get $10 off your second item.
Strait Lights, available online
With these fab ideas, who's ready to go shopping for Christmas gifts in Singapore?