Photography: Muthu's Curry via Facebook
You've seen The New York Times' chicken curry flop; now cleanse your eyes and taste buds with proper chicken curry in Singapore.
If you're here, you're either genuinely just looking for places in Singapore to get your chicken curry fix, or you've seen The New York Times' horrible attempt at cooking Singapore chicken curry. Its first mistake was trying to pass off that thin brown liquid (ew, we don't claim it) as our own; the second mistake was neglecting to mention all the other flavourful types of chicken curry available in our multi-ethnic country – a disservice, we say!
But don't fret, we've gathered some of the best places in Singapore for chicken curry that will restore your faith in humanity.
Where to go for your chicken curry fix in Singapore
1. Na Na Homemade Curry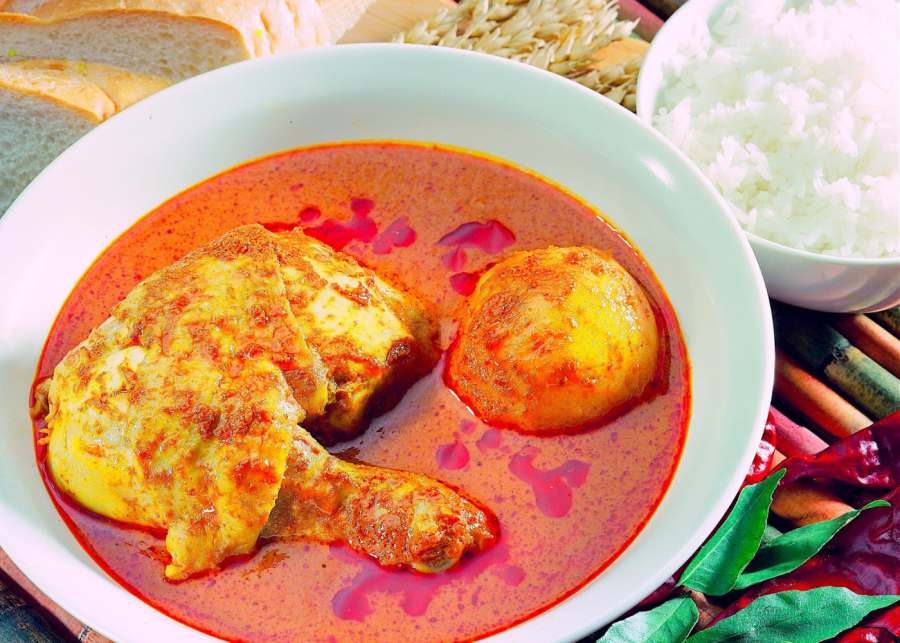 Na Na Homemade Curry first opened in Marina South in 1989. It's made a name for itself since then, and now has four outlets scattered across Singapore to feed our love for curry. The vibrant and fragrant chicken curry is just one gem on the menu; you can also try the curries that come with mutton, fish head and vegetables.
Na Na Homemade Curry, available at multiple locations including Bukit Merah and Holland Village
2. Muthu's Curry
You really can't go wrong at Muthu's Curry. This curry joint is highly lauded for serving delectable South Indian cuisine and a myriad of curries that are full of depth and flavour – just try its tender chicken curry served in spicy gravy. Its award-winning fish head curry made with sea bream, sea bass and red snapper will also pull you in hook, line and sinker.
Muthu's Curry, available at multiple locations including Suntec City and Race Course Road
3. Warong Nasi Pariaman
Tucked in a corner of Kandahar Street, Warong Nasi Pariaman has been faithfully doling out generous and delicious nasi padang since the 1940s. This is the place to be if you're looking for authentic Malay cuisine. Have a fluffy mountain of rice covered in a liberal amount of its chicken curry, and varying side dishes like beef rendang and sambal goreng. Sedap!
Warong Nasi Pariaman, 738 North Bridge Road, Singapore 198706
4. Violet Oon Singapore
This is definitely a slightly pricier option for your wallet, but if you're looking to indulge in Nonya-style chicken curry in a fancier setting, then Violet Oon Singapore at Ion Orchard won't disappoint. Tuck in to a warm bowl of chicken curry with roti jala and savour its beautiful medley of spices.
Violet Oon Singapore, #03-22, Ion Orchard, 2 Orchard Turn, Singapore 238801
5. Copper Chimney Singapore
If you prefer the flavours of North Indian cuisine, head straight to Copper Chimney. Located within Little India, it boasts a wide selection of dishes to choose from. We recommend pairing its chicken curry with tantalising tandoori kebabs and tikkas, or soft and puffy naan.
Copper Chimney Singapore, 100 Syed Alwi Road, Singapore 207676
6. 168 Curry Chicken
Located at Old Airport Road Food Centre, 168 Curry Chicken sells only one item: chicken curry. We're not complaining, because all that focus has truly helped it perfect the art of making this succulent dish. Order it with a side of noodles, bread or rice to soak up all that delicious gravy. Yum!
168 Curry Chicken, #01-72, Old Airport Road Food Centre, 51 Old Airport Road, Singapore 390051
7. Thevar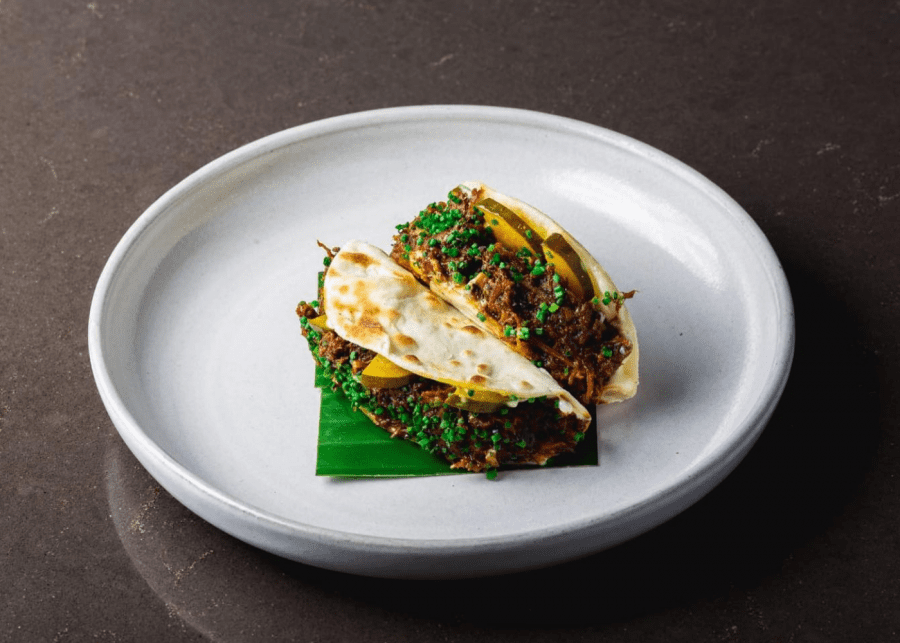 This modern Indian restaurant and bar promises elevated Indian cuisine with a contemporary twist on traditional recipes. On the chef's menu is Chettinad chicken roti, filled with a thick and rich chicken curry that's so robust and full of flavour. Yes, it costs a pretty penny in comparison to our other recommendations, but it's oh so worth it.
Thevar, 9 Keong Saik Road, Singapore 089117
8. Hjh Maimunah Restaurant & Catering
Established in the early 1990s, Hjh Maimunah serves authentic and quality nasi padang made with kampung-style recipes. Slather your rice with generous amounts of gravy from its chicken curry, or indulge in other traditional dishes like sambal goreng, tahu telor, beef rendang and oxtail soup.
Hjh Maimunah Restaurant & Catering, available at multiple locations including City Square Mall and Joo Chiat Road
Don't stew on this list for too long; head out and enjoy Singapore's plethora of rich and flavourful chicken curry!