Photography: Impression Affair via Facebook
Heads up, shopaholics. Retail therapy has never been easier with these top local fashion blogshops in Singapore.
Our love for local fashion just won't quit! Call it a blogshop or an independent online store – we've seen these spring up in the early 00s, growing their online presence and garnering huge followings in the years since. They're usually bang on trend, with regular drops of new collections and price tags that won't hurt when you key in your card details. Affordable wardrobe updates and shopping from the convenience of your home – what's not to love? If blogshops in Singapore aren't already on your radar, check out our favourites and bookmark them.
Best blogshops in Singapore
1. Impression Affair
Edgy silhouettes and monochrome palettes are the name of the game at Impression Affair. This cool blogshop sells a variety of clothing that takes you from bed to the streets to the ballroom in a snap. Throw on warm unisex hoodies, badass baby tees and sexy cut-out dresses. We're loving the array of midi and maxi dresses – oh so chic.
Impression Affair, shop online
2. Shop Lovet
Consider yourself an office girl? You'll want to check out the elevated ensembles at Shop Lovet. Sift through flattering midi skirts, pleated halter tops, and silky buttoned shirts. We've got our eye on those airy lounge pants for work-from-home days (when we want to look good and feel comfy).
Shop Lovet, shop online
3. LeChic
Dressing women since 2014, this stylish store updates its fashion selection every week with fun dresses, tops, jumpsuits, sweaters and more. We're big fans of how you can shop according to colour, print, length, price, size and sleeve length. Even pockets, buttons and zip closures feature on the filter search! Shopping made easy? We love.
LeChic, shop online
4. The Willow Label
Love a good retail therapy fix? The founders of The Willow Label are your kindred spirits. Browse through the range of classic designs for fashion that will never go out of style. We're talking about sleek palazzo pants, puff-sleeved dresses, crochet tops, flirty rompers and more. Time for a shopping spree!
The Willow Label, shop online and at multiple locations including Plaza Singapura and VivoCity
5. Faire Belle
Started by a team of fashion lovers, Faire Belle does a beautiful range of batik dresses, cheongsams, pastel floral tops and Nyonya kebayas with intricate embroidery. Whether you're after an upgrade to the casual side of your wardrobe or you're looking for a new traditional outfit for the festivities, these folks have your back.
Faire Belle, shop online
6. The Stage Walk
For over 10 years, this blogshop in Singapore has featured wearable, affordable trends for the modern woman. New arrivals hit the retailer twice a week, which makes every return visit a pleasant surprise. Stock up on contemporary classics and complete the look with shoes, bags and accessories.
The Stage Walk, shop online and at multiple locations including Bugis Junction and Tampines 1
7. Love, Bonito
The OG of the blogshop scene first started out as Bonito Chico, a humble side project back in 2005. Fast forward more than a decade, and Love, Bonito is now Singapore's online success story, with major expansions over the years and brick-and-mortar stores to boot. It's grown up from its blogshop days, but we figured this list wouldn't be complete without the name that started it all. Besides a widely-popular selection of gorgeous looks that are coveted by women of all styles, the household brand has also collaborated with celebrated designers and appeared on fashion runways.
Love, Bonito, shop online and at multiple locations including Funan and Ion Orchard
8. Neonmello
Never been much of a fashion maven? Just click on Neonmello's blog for inspiration on how to style your outfits, whether it's for brunch or Valentine's day. From maxi dresses to off-shoulder tops, the brand's collections take you through pastels and prints, classics and trendy pieces. And yes, you can also dress your tots while you're on a shopping spree here.
Neonmello, shop online
9. Fayth
Looking for easy basics to stock your wardrobe with? You've come to the right place. Fayth offers feminine prints, pretty pastels and lovely lace looks in dresses, tops, jumpsuits and even loungewear. Plus, a "mummy and me" section so you can dress in matching designs with your little one. Can't resist a good one stop shop for the fam!
Fayth, shop online and at multiple locations including Plaza Singapura and Citylink Mall
10. The Sunday Avenue
A shopping paradise that's kind to your wallet, The Sunday Avenue gives off major feminine and flirty vibes. Think fun prints etched out on midi dresses, flowy outfits perfect for tropical island living, and chic pieces that will take you from work to a night out. Plus, simple and elegant dresses to up your office style game!
The Sunday Avenue, shop online
11. The Editor's Market
There's an edgy and quirky feel to The Editor's Market that keeps it current. No matter if you've just stepped into working adult life or you're well on your way up the career ladder, there's something for you. For all things fashion-forward, this contemporary store stocks its very own line of dresses, tops, trousers, accessories and even homeware. It all comes in a variety of styles from playful to plain minimal. We've gotta admit: rare is the day when we pass by its store without giving in to the call to shop. Timeless never goes out of style!
The Editor's Market, shop online and at multiple locations including Takashimaya and Bugis+
12. The Tinsel Rack
Created for the modern woman, this sweet store brings in flowy dresses, cropped tops, flared pants, work-appropriate culottes and cool jumpsuits. Plus, they all come in a good mix of pastels, rich hues and the occasional fun print. It's easy to prep your wardrobe for day-to-night outfits with The Tinsel Rack. Its dresses in florals, flirty details and lovely colours will easily take you from the office to date night.
The Tinsel Rack, shop online and at multiple locations including Jewel Changi Airport and Orchard Gateway
13. Love and Bravery
It's been around the block since 2005 with fellow blogshops in Singapore. But Love and Bravery is still going strong in its mission to make fashion affordable. From statement looks to everyday outfits, the brand has it all – even shoes and accessories. What we love most is the ability to browse by occasion, which means those looking for workwear or party pieces can head straight to those collections. You can also filter according to dress length, pattern and sleeve length, which works great for anyone who's picky about the details.
Love and Bravery, shop online and at multiple locations including Jem and Tampines 1
14. Shop Sassy Dream
So your wardrobe needs a refresh? Shopping is a dream at this store. From top-and-shorts combinations for a casual garden picnic to feminine and flirty dresses perfect for a romantic date, the collection has it all.
Shop Sassy Dream, shop online and at #B1-30/34, Plaza Singapura, 68 Orchard Road, Singapore 238839
15. Arcade
You don't come across blogshops like this often. Arcade launched in 2006 to deliver trendy and timeless fashion pieces for both men and women at pocket-friendly prices. Expanding its collection of wardrobe staples each year, the label offers accessories such as bags and hats to pair with your new clothes. Plus, let's not forget the range of casual chic menswear and adorable pieces for tiny tots!
Arcade, shop online
16. Topazette
A one-stop-shop for all your fashion and beauty needs, Topazette covers everything from makeup and skincare to lingerie and swimwear. On the apparel side, you can take your time to browse through basic tops, cool rompers, denim bottoms, maxi dresses, bridesmaid outfits and even a mini-me selection for mummies to match with their little ones.
Topazette, shop online
17. Her Velvet Vase
When it comes to blogshops in Singapore, we've got to give props to Her Velvet Vase for its longevity. You'll find an assortment of feminine pieces, day-to-night dresses, comfy loungewear, work-friendly trousers and even sleek swimsuits here. The shop keeps prices wallet-friendly and allows you to sort through collections by colour, occasion, size and price range.
Her Velvet Vase, shop online and at #B1-55, Citylink Mall, 1 Raffles Link, Singapore 039393
18. Klarra
With its sophisticated designs that boast classic silhouettes and attention to detail, it's no surprise Klarra is a firm favourite with discerning fashionistas. After all, the label is chock-full of sartorial stunners that make perfect additions to your wardrobe. From fun and flirty maxi dresses to classic linen shirts to straight-legged trousers, its selection takes the modern working woman seamlessly from desk to dinner.
Klarra, shop online and at multiple locations including Raffles City Shopping Centre and Ion Orchard
19. All Would Envy
Targeting bold and fashion-conscious women, All Would Envy puts out chic, contemporary designs that are both trendy and timeless. Perfect for all occasions, its bold and pastel hues make fab wardrobe staples. Bookmark this as your go-to online store for fit-and-flare dresses, stylish rompers and printed tops at the click of a button.
All Would Envy, shop online
20. Hollyhoque
Carrying a mix of in-house and globally-sourced apparel and accessories, Hollyhoque has been in the biz since 2008, dressing ladies in breezy basics, sophisticated workwear and beautiful dresses for weekend dates. If you're into that sleek and simple aesthetic or loose silhouettes, you'll find plenty to suit your preference at this blogshop in Singapore.
Hollyhoque, shop online and at #02-07/08, Orchard Gateway, 277 Orchard Road, Singapore 238858
21. The Closet Lover
Founded by two sisters with a passion for fashion, this blogshop keeps up with trends and designs its own prints. The Closet Lover ensures that customers can shop for pocket-friendly must-haves without sacrificing quality. We're in love with its range of fun and feminine dresses, vibrant hues and stylish separates for brunch, cafe-hopping or afternoon tea.
The Closet Lover, shop online and at multiple locations including Bugis Junction and Takashimaya
22. Supergurl
A quick click through Supergurl's catalogue will lead you to a playful assortment of cropped tops, pleated pants and breezy maxi dresses. Prices aren't too steep either, so you can get your retail therapy hit without the guilt.
Supergurl, shop online and at multiple locations including Ion Orchard and Plaza Singapura
23. The Velvet Dolls
Established in 2010, this online retailer makes the cut with its range of carefully tailored creations that are designed to flatter. After browsing the selection from casual wear to office wear, you'll be bagging its feminine pieces from XS to XXL in no time. Plus, if you've got bridesmaid duties coming your way, shop the dedicated collection filled with gorgeous gowns and tulle dresses before you doll up for your bestie's big day.
The Velvet Dolls, shop online
24. The Fleur Label
One of the top blogshops in Singapore every free-spirited girl ought to bookmark, Fleur offers quality without breaking the bank. It refreshes its wide collection of maxi and midi dresses, one-piece suits, workwear and everyday basics with regular new arrivals. That makes shopping a hassle-free experience, as you can browse through the apparel and never get bored.
The Fleur Label, shop online
25. Young Hungry Free
Forget about your average cookie-cutter blogshop. Young Hungry Free serves attitude with a side of sass, as made apparent by its cooler-than-thou collection of apparel and accessories. Think bralette tops, edgy shirt dresses and sexy skirts with thigh-high slits. Basically, it's everything a fashionista needs to subtly show off her rebellious side.
Young Hungry Free, shop online and at #02-K02/03, Funan, 107 North Bridge Road, Singapore 179105
26. Fash Mob
Started by two sisters, Fash Mob blends high street and modern sophistication to serve looks that are chic and, most importantly, effortless. The blogshop's clothes are manufactured in-house, ranging from floral prints to linen midi dresses. Accessories are just as stylish, and the kids' section is just adorbs.
Fash Mob, shop online and at multiple locations including Funan and Plaza Singapura
27. Modparade
Pops of colour? Check. Unconventional prints? Double-check. Vintage vibes? Yup, Modparade's got all that and more. Its fashion catalogue consists of a carefully curated range of free-spirited and retro-tinged dresses, tops, bottoms and accessories. Safe to say, you won't look like a wallflower in these threads.
Modparade, shop online
28. From There On
Previously known as Runway Bandits, this blogshop in Singapore brings you style without the hefty price tag. For sleek, everyday basics that won't break the bank, make this your go-to. It's big on quality and affordability, which means you'll find versatile wardrobe essentials under $50 – perfect for shoppers on a tight budget.
From There On, shop online and at #B1-31, Plaza Singapura, 68 Orchard Road, Singapore 238839
29. Wardrobemess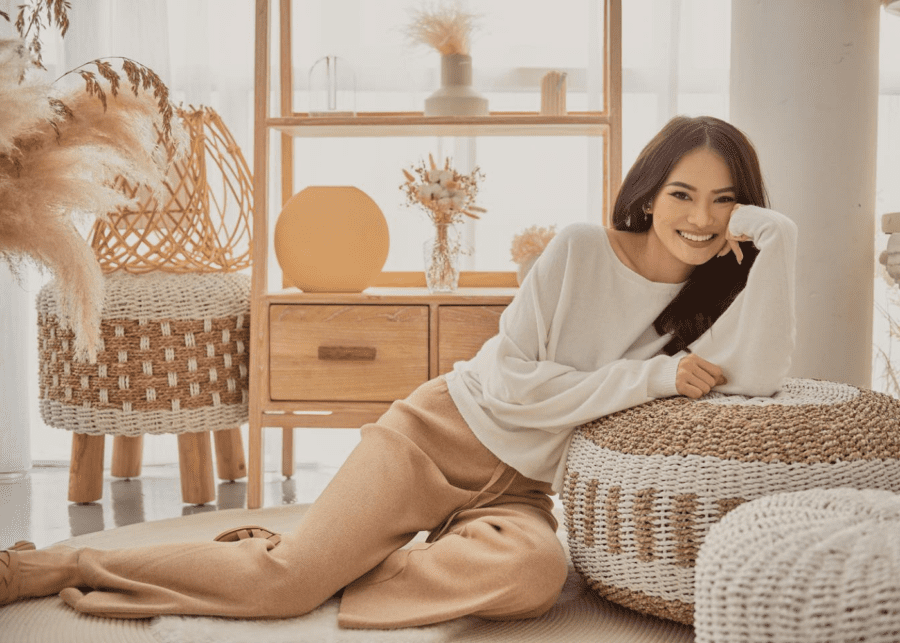 Who can relate to the woes of having a wardrobe in disarray? Yeah, we got you. Once you've got things cleaned out, it's time to go back to the basics. Think cardigans, basic drape tops and chambray trousers that can easily be paired with statement-making accessories for an eye-catching look. The label also features shoes like sliders, mules and sandals alongside shoulder bags and structured totes – all of which can see you go from day to night without a hitch.
Wardrobemess, shop online and at #02-24, Funan, 107 North Bridge Road, Singapore 179105
30. Ohvola
A homegrown brand that got its start in 2007 by two sisters, Ohvola offers fashionistas a range of modern, sophisticated pieces, including dedicated workwear and bridesmaid collections. Oh, and its rompers, dresses, midi skirts and sweetheart tops are perfect for casual weekend afternoons!
Ohvola, shop online
31. Anticlockwise
Founded in 2014, this blogshop specialises in comfortable everyday wear that's fuss-free and looks effortless. Whether you're dressing up for work or play, there's something for you in the selection. Think romantic flutter sleeve crop tops, casual jumpsuits, sweet maxi dresses and adorable shorts with kueh prints.
Anticlockwise, shop online and at #03-1152, 32 New Market Road, Singapore 050032
Get your retail fix at these blogshops in Singapore!