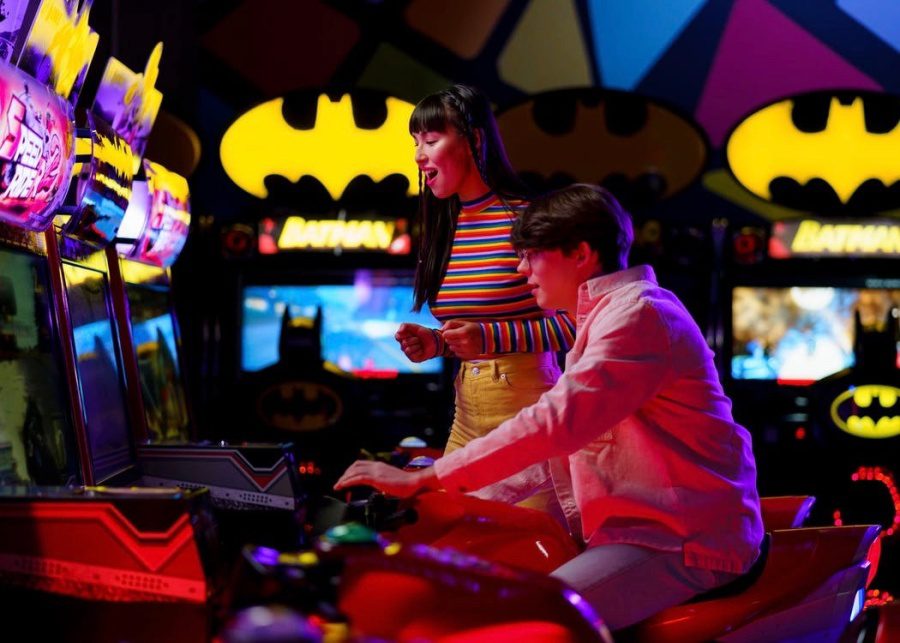 Photography: Cottonbro via Pexels
We say you're never too old or too young to enjoy a good game. Check out our list of best arcades in Singapore!
Remember when we used to hang out at the arcade after school and challenge each other to rounds of Dance Dance Revolution? Well, who said we needed to stop? Games are for everyone. Whether you're looking to destress by blasting up some aliens, or you're training to become the world's top basketball (machine) player, we've got you. These are the best arcades in Singapore you won't regret hitting up any day or age.
The best arcades in Singapore
1. Cow Play Cow Moo
Out of all the arcades in Singapore, Cow Play Cow Moo operates the largest family carnival arcade. We're talking more space and a wider variety of games (which means less chance of you feeling bored when you visit). Try a nostalgic round of space invaders or Daytona racing, plus plenty of prizes to be snatched up at giant claw machines.
Cow Play Cow Moo, token prices start at 20 cents, multiple locations including Suntec City and Downtown East
2. Virtualand
We can't get enough of EDM games in Singapore, and Virtualand delivers just that. If you're a fan of rhythmic games, pop by for rounds of Jubeat and Rhythm Vaders that will keep you on your toes and boppin' to the beat. Want to test your skills further? Keep an eye out for the frequent tournaments it arranges, and clinch the title of gaming champion!
Virtualand, token prices start at 50 cents, multiple locations including Serangoon and Bugis
3. Fat Cat Arcade
Here's another massive arcade to test your skills! Located in three different outlets islandwide, you'll find over a hundred thrilling arcade games and prizes to be won here. We hear it's affordable in comparison to other arcades, so you know you're getting your money's worth when you splurge on its games.
Fat Cat Arcade, token prices start at 16 cents, multiple locations including [email protected] and Hillion Mall
4. Zone X
90s kids, where you at? We know you're familiar with Zone X. Lace up your dancing shoes for a round of Pump It Up 2, or challenge your friends to a game of football or planet busters. Your childhood awaits!
Zone X, token prices start at 20 cents, multiple locations including PLQ Mall and Changi Airport
5. Timezone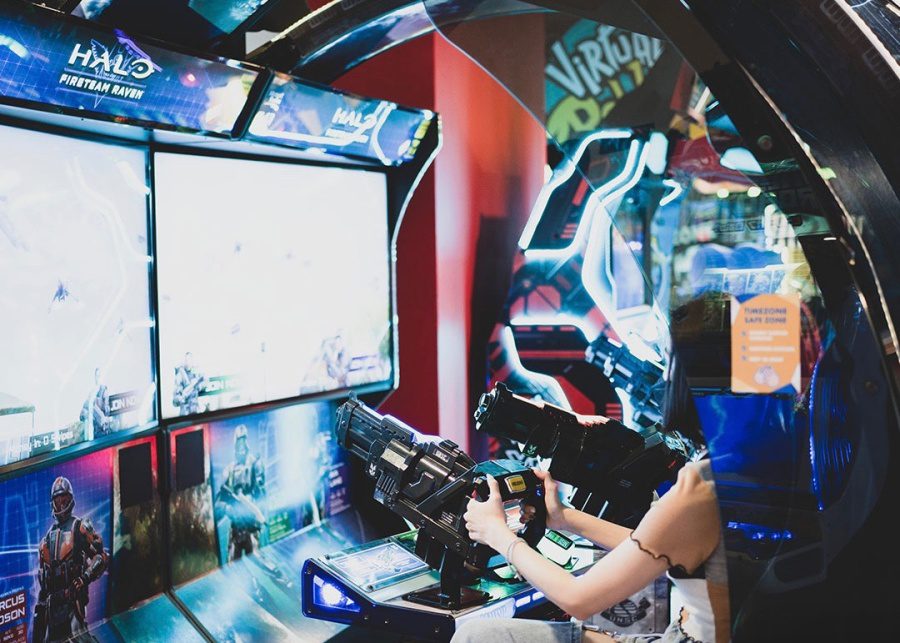 If you're a fan of the classics, Timezone is your best bet. Think mini bowling alleys, thrilling rounds of table hockey, and VR rides that'll shake up your day. There are multiple outlets scattered across the island, but for the full experience, we recommend heading down to its flagship outlet at VivoCity. Run your friends down in flashing LED bumper cars there!
Timezone, Timezone powercards start at $10, multiple locations including Plaza Singapura and VivoCity
6. The Wonderful World of Whimsy
You'll feel like you're stepping into a whole 'nother world at Whimsy. This arcade doesn't disappoint with its selection of games and range of over 500 items to be won! Think fun games like Midnight Tune Max 6, Air Hockey and Lane Master to keep you entertained all day long.
The Wonderful World of Whimsy, token prices start at 16 cents, #02-22, Sembawang Shopping Centre, 604 Sembawang Road, Singapore 758459
7. Level Up
Check out Singapore's one and only arcade bistro bar when you visit Level Up. Head to this retro space at Clarke Quay and take your time with friends up a notch with a fun array of drinking games, live music by local musicians, and delish bar bites with an Asian twist. Sounds like the perfect way to spend Friday night to us.
Level Up, token prices start at 70 cents, #02-04, 3A River Valley Road, Singapore 179020
8. Zero Latency
Looking for a wild time? Sign up for a round of VR madness at Zero Latency. This virtual reality arcade features free-roaming, multiplayer games, plus the largest VR gaming arena in Singapore. Expect classic zombie games, exciting space adventures, and challenging puzzles that you can solve with friends.
Zero Latency, prices start at $48/hour per player, #03-346, between Tower 2 and 3, Suntec City Mall, 3 Temasek Boulevard, Singapore 038983
It's game on at the best arcades in Singapore! Before you leave, don't forget to exchange those arcade tickets for cool prizes.