Photography: George Milton via Pexels
These are the best anxiety podcasts and apps to have on your phone when you're feeling overwhelmed.
If you're here, you're probably looking for a way to calm your nerves when anxiety gets a hold of you. We know firsthand how overwhelming it can be – the jitters, worry and uneasiness. It's important to pay attention to our mental health, and of course, going to therapy is one way to cope with anxiety. But if you're out and about and only have your phone with you, these are the best anxiety podcasts and apps that'll help soothe you.
But first, what is anxiety?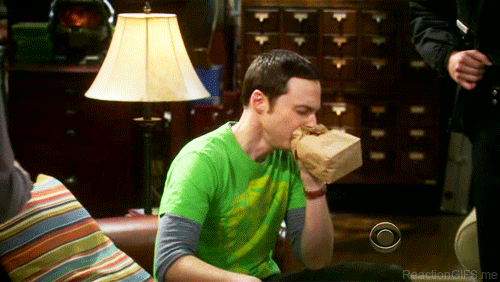 Everybody experiences anxiety from time to time. It's just one of our internal warning systems letting us know we're in danger. This helps us prepare to leave or fight back in a situation where we might be harmed. However, this crosses over into an anxiety disorder when we find ourselves increasingly overwhelmed by anxious feelings that pop up unexpectedly.
For example, we'd all feel a little anxious if we had to give a speech to a large number of people. But if we had an anxiety disorder, we might find it difficult to leave home, get to the destination, or open our mouths to speak – even if it was imperative we did so. Sound familiar? Luckily, we have access to plenty of mental health resources in Singapore that can help us cope and give us the tools we need to manage anxiety!
The best anxiety podcasts and apps to soothe your nerves
1. Anxiety Slayer with Shann and Ananga
If you find yourself experiencing panic attacks, stress or post-traumatic stress disorder (PTSD), we highly recommend keeping up with the podcasts from Anxiety Slayer. It's one of the best, winning awards and accumulating more than 10 million downloads in 12 years. A new podcast is uploaded every Friday, and contains supportive tips, tools, and practices to help you slay your anxiety! We particularly love the guided meditation and tapping sessions.
Anxiety Slayer with Shann and Ananga, listen on Spotify and Apple Podcasts
2. Calm
When you suffer from anxiety, it can be difficult to relax or even go to sleep. Calm is one of the best anxiety apps (specifically, the number one app for sleep, meditation and relaxation) that provides several resources to help us get into a state of rest. You'll be prompted to take a survey that assesses your priorities – whether that's to improve sleep quality, reduce anxiety or improve your focus. This personalises your experience on the app, and allows it to recommend the programmes, masterclasses and meditations that will benefit you most.
Calm, available for download on App Store and Google Play
3. Not Another Anxiety Show
Follow registered nurse and certified health and wellness coach, Kelli Walker, as she talks you through the best ways to get out of anxiety's sticky grip. If you're tired of always feeling anxious and panicked, this podcast provides you with plenty of practical tips, resources and guidance to get back on your feet. We really enjoy how each episode gives us a deeper understanding of what it means to be human. Look out for the podcast that tells you more about other methods of mindfulness – they don't just include sitting in meditation!
Not Another Anxiety Show, listen on Apple Podcasts
4. Colorfy
Did you know that colouring can actually help to support your mental health? It calms your mind and reduces restless thoughts. Now, with the help of technology, you won't even have to lug around a physical colouring book and colour pencils. Just download Colorfy. You'll find plenty of different designs ranging from simple to complex on this anxiety app. This includes intricate mandalas, animals, patterns, and florals.
Colorfy, available for download on App Store and Google Play
5. The Panic Pod
Some of us feel like we're better able to grasp control of anxiety once we have an understanding of what's actually going on in the background. Hosted by psychotherapist and best-selling author, Joshua Fletcher, The Panic Pod focuses on anxiety and the literature surrounding the psychology of it. Expect a good dose of humour and reflection in this series. Why is this one of the best anxiety podcasts? Well, Joshua himself previously suffered from an anxiety disorder, so he really understands what you're going through and provides a wonderfully warm and accepting approach to calming anxiety.
The Panic Pod, listen on Spotify and Apple Podcasts
6. Breathwrk
Practising deep breathing is a fab way to eliminate anxiety and increase your focus. Some of us need a little help and guidance, and that's where Breathwrk comes in. It's definitely one of the best anxiety apps in the world. It features varying breathing exercises and classes that help you calm down, recharge, sleep deeper, or even boost your mood. We love that it provides you with a full sensory experience that includes customisable sounds, visuals, haptics and breath coaches.
Breathwrk, available for download on App Store and Google Play
The next time you're feeling overwhelmed, tap into one of these anxiety podcasts and apps to calm down.