After sieving through hundreds of votes for the Reader's Choice awards and finalising our Editor's Picks, we bring you the absolute best. Are your faves in the mix? Read on to find out…
Oh, what a ride it has been. After months of meticulous research, testing and focusing on all things skincare and makeup, we're thrilled to present the winners of our first-ever Beauty Awards. Scroll down for 32 top beauty picks chosen by us and YOU! Yes, you. A round of applause for sharing your recommendations, beauty trends and love for beauty with us. We've highlighted some of our fave reviews from you and included a couple of extra categories – Best Newcomer and Best Sustainable Brand – to the list.
And we have to brag just a teeny bit about our biggest giveaway ever! FYI: We gave six lucky winners over $5,000 worth of beauty products from coveted brands. Drum roll, please… Presenting the Honeycombers Beauty Awards 2020 winners!
Honeycombers Beauty Awards 2020: And the winners are…
Best Squeaky-Clean Cleanser
Reader's Choice: Fresh Soy Face Cleanser
Your review + all the highlights: "I really like Fresh's cleanser as it doesn't strip the skin of moisture and it really feels 'fresh'. I usually use it after micellar water as part of my double cleanse routine."
Editor's Pick: Sigi Skin Kaleanser Face Wash
Why we love it: A vegan formula that gently erases makeup and last night's grime and oil without stripping away moisture, this cleanser is one we adore. Key ingredients like kale and soy extracts, as well as glycerin, pump in all the vitamins, moisture and antioxidants your skin needs.
---
Best Life-Changing Serum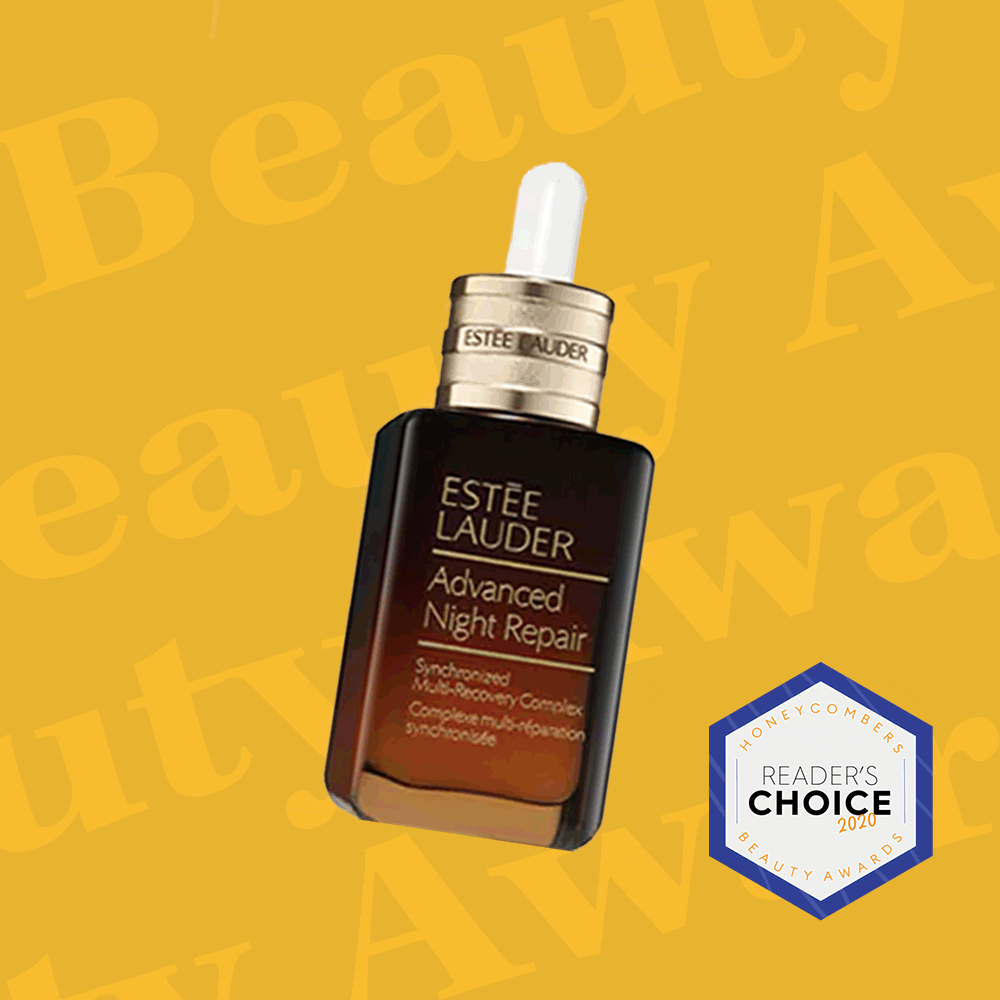 Reader's Choice: Estee Lauder Advanced Night Repair Synchronized Recovery Complex
Your review + all the highlights: A pioneer in anti-ageing, this baby is formulated with a special ChronoluxCB Technology to maximise the skin's natural repair during the PM and, of course, our favourite hyaluronic acid to lock in moisture. No wonder this product won by a landslide!
Editor's Pick: Drunk Elephant C-Firma Day Serum
Why we love it: "I've been using this baby for months and the uninvited dark spots that have been on my face for years are finally fading away. It's packed with an antioxidant formula that aids in neutralising pollution, environmental stressors and damaging free radicals. The serum also dissolves dead surface skin cells, leaving you with a silky smooth texture."
---
Best "Breakouts Be Gone" Acne Spot Treatment
Reader's Choice: The Body Shop Tea Tree Oil
Your review + all the highlights: "The one classic product I always, ALWAYS have with me must be The Body Shop's Tea Tree Oil as it works wonders on any spots and it has so many other uses (eg. treating minor cuts or wounds)."
Editor's Pick: Mario Badescu Drying Lotion
Why we love it: A godsend for acne-prone skin, this paraben-free solution has salicylic acid, camphor, sulfur and calamine to reduce redness, bumps and acne scars. We only wish we had known about this miracle bottle during our adolescent days (ahh, puberty).
---
Best "Fake Your Sleep" Eye Cream
Reader's Choice: Lancôme Advanced Génifique Yeux Eye Cream
Your review + all the highlights: "Loving this gentle gel-like texture that absorbs into the skin almost immediately. It also firms, hydrates and significantly brightens my dark under eye circles."
Editor's Pick: Origins Ginzing Refreshing Eye Cream to Brighten and Depuff
Why we love it: One thing that sets this invigorating cream apart from the rest is the use of ginseng, which targets tired peepers, giving 'em a much-needed boost and radiance. This, along with caffeine and magnolia extract, will chase those unsightly bags and puffiness away.
---
Best Hydration-Boosting Moisturiser
Reader's Choice: La Mer Crème de la Mer
Your review + all the highlights: This crème de la crème of moisturisers contains 'Miracle Broth' – a secret ingredient with the power to transform skin – and devoted fans swear by its ability to reduce wrinkles and pore visibility while improving firmness. Great for day and night use.
Editor's Pick: Tatcha The Water Cream
Why we love it: The moisturiser gives your tired skin a wake-up call, controls excess oil and increases skin turnover. Your oily and acne-prone skin will drink up this lightweight and hydrating formula in a jiffy.
---
Best Spa-Worthy Face Mask
Reader's Choice: Fresh Rose Face Mask
Your review + all the highlights: This gel mask is infused with real rose petals, rosewater and smart algae. It targets dry areas and produces moisture where your skin needs it most. It's a refreshing formula that drenches dull and tired skin, leaving you with a radiant complexion.
Editor's Pick: Laneige Water Sleeping Mask
Why we love it: Thanks to its innovative Sleep-tox and Moisture Wrap technology, the mask does all it can to revitalise dull skin and keep the moisture locked in. The gel-like consistency is non-sticky so you don't have to worry about the product transferring onto your pillowcase.
---
Best Heavy-Duty Sunscreen
Reader's Choice: Kiehl's Ultra Light Daily UV Defense SPF 50 PA+++
Your review + all the highlights: The Kiehl's bestseller is extremely lightweight and feels like you're wearing nothing even after you've got all your skincare on. It's also great for sensitive skin as it's fragrance-free, non-comedogenic and contains rosa gallica to soothe skin.
Editor's Pick: Anessa Perfect UV Sunscreen Skincare Milk
Why we love it: This sunscreen is packed with chemical and physical blockers (minus parabens and other irritants), so you get the best of both worlds. We like how it glides on our skin nicely without feeling too greasy. Aside from providing adequate UV protection, it's also super moisturising.
---
Best Gentle Makeup Remover
Reader's Choice & Editor's Pick: Bioderma Sensibio H20
Why we love it + all the highlights: This Bioderma bestseller is extremely popular – so popular that it clinches both awards. Its claim of respecting sensitive skin isn't just talk – it calms and clears up irritated skin while gently removing makeup from the face and eyes.
---
Best "Ace Your Base" Primer
Reader's Choice: Benefit Cosmetics The Porefessional Face Primer
Your review + all the highlights: "Benefit Cosmetics Porefessional Primer is SO good, it really helps to blur all my pores and smoothen my sometimes flaky skin for makeup application. A holy grail for me!"
Editor's Pick: Laura Mercier Foundation Primer – Hydrating
Why we love it: The perfect 'first-course' of your makeup routine, this lightweight primer dries well, creating a great canvas for your concealer and foundation. It also helps to iron out fine lines and minor imperfections.
---
Best Full-Coverage Concealer
Reader's Choice: Nars Radiant Creamy Concealer
Your review + all the highlights: "I've been using it for a year and it really is worth the price. I'm a night owl and dark eye circles are unavoidable for me. The concealer has good coverage and brings life to my face, especially the eyes. Thank god for this concealer; I'll be looking like a zombie if not for it."
Editor's Pick: Tarte Shape Tape Contour Concealer
Why we love it: Maybe it's the creamy and nourishing formula or the matte finish but this concealer is truly a godsend. It's also super easy to blend, doesn't dry up quickly and has an oversized applicator so you can cover enough in just one swipe.
---
Best All-Rounder Foundation
Reader's Choice: Estee Lauder Double Wear Stay-In-Place Makeup SPF 10 Foundation
Your review + all the highlights: "It works wonders to even out the skin tone. It sits well on the skin and does not give a cakey effect. It's oil free, which makes the skin look fine even if you sweat or are in humid weather. The coverage is about medium and it feels light when applied so you don't feel like you're wearing a thick layer over your face."
Editor's Pick: Too Faced Born This Way Foundation
Why we love it: 24-hour wear, SPF included and medium-to-full coverage – what more do you need? This foundation is great for those with oily skin as it's oil-free, oil-controlling, waterproof and transfer-resistant. You won't even have to touch up throughout the day.
---
Best Luminous Finish Setting Powder
Reader's Choice: Laura Mercier Translucent Loose Setting Powder
Your review + all the highlights: "So happy to see a couple of my everyday items in the mix. The LM setting powder has been the only setting powder I've used since I started makeup. A little goes a long way, and it's able to last me as long as 10 hours without touching up. The best part is that it doesn't crack even when my skin gets too dry working in an aircon environment."
Editor's Pick: Charlotte Tilbury Airbrush Flawless Finish Powder
Why we love it: This finely-milled powder glides right onto your skin, blurring pores, redness and fine lines along the way. It also keeps the oily t-zone and other areas at bay without creasing.
---
Best Smudge-Proof Liquid Eyeliner
Reader's Choice: Stila Stay All Day Waterproof Liquid Eye Liner
Your review + all the highlights: "The Stila Stay All Day eyeliner is the only eyeliner I've found to not smudge in Singapore humidity."
Editor's Picks: Solos MyLiner Liquid Eyeliner
Why we love it: This eyeliner has the trifecta of features – it's waterproof, smudge-proof and has an intense black colour that stands out. Extra points for the vegan and halal-certified formula. Plus, it's affordable!
---
Best Singapore-Proof Mascara
Reader's Choice: Maybelline Volum' Express The Falsies Mascara
Your review + all the highlights: "The Maybelline Volum' Express mascara is the best! I love that it is not lumpy when applying and true to its name, it makes your lashes look volumised throughout the day! It instantly livens up the face and finishes a makeup look."
Editor's Picks: Heroine Make KissMe Super Waterproof Long & Curl Mascara
Why we love it: This category was one of the toughest to pick! It was a really close call between the nominees but we can't deny that Heroine Make mascara is the top-rated product. Here's what our readers had to say about this little bad boy…
Your reviews: "Once I found this mascara, I never looked back. The mascara is like hairspray for my straight Asian lashes. With just one coat, my lashes were able to stay curled throughout the day. It's definitely a permanent item in my makeup routine."
"I would love to give a shoutout to this mascara! It totally can withstand Singapore's super humid climate PLUS it holds up curls really well. It's also affordable which is a major plus point. Also waterproof but can be easily removed with an apt makeup remover."
---
Best "Brows On Fleek" Essential
Reader's Choice: Benefit Cosmetics Precisely, My Brow Eyebrow Pencil
Your review + all the highlights: "I love this eyebrow pencil! It's long lasting and easy and smooth on application."
Editor's Pick: Anastasia Beverly Hills Dipbrow Pomade
Why we love it: If you're all about that gradient brow, this is your best bet. What we like about the formula? A little goes a long way. All you have to do is glide the creamy product in soft and short strokes to sculpt and define the brow. Give it a couple of minutes to dry and it won't budge all day.
---
Best Long-Lasting Lipstick
Reader's Choice: Yves Saint Laurent Beaute Rouge Pur Couture Lipstick
Your review + all the highlights: "It's the best lipstick ever and totally deserves a shoutout! Love how the lip colour glides well on my lips, isn't drying and does not stain (minimum transfer). The colours compliment my skin colour well and brings out the glow on my face!"
Editor's Pick: KVD Vegan Beauty Everlasting Liquid Lipstick
Why we love it: Another staple in our lipstick stash, this liquid lipstick truly has an everlasting, non-smudging formula. And don't get us started on the extensive range. Our brown skin writer found the perfect nude in this range – yup, it's the fan-favourite 'Lolita'. Plus, vitamin E and sunflower seed wax in the formula will leave your lips moisturised.
---
Best Newcomer: Rooki
Homegrown beauty brand Rooki has attracted a lot of eyeballs for its superfruit-infused skincare. Made for rookies (hence its moniker), all products are a breeze to use. The skincare powerhouse hits it out of the park with versatile and lightweight formulas in the form of cleanser, mask, cream and serums – which you can simply mix with your existing ones for a potent boost.
Highlights include the 'light as water' Circadian Fixer Hydro Drops night serum and Honey Matcha Cleansing Drops, a gentle dual action cleanser that washes away impurities and the city's grime before replenishing your skin with a cocktail of vitamins and nourishing ingredients. This is one beauty brand to keep on your radar!
---
Best Sustainable Brand: Re:Erth
Aside from spoiling us with supple, mochi skin – thanks to nature-derived ingredients – Re:Erth has adopted multiple initiatives to be kind to the environment. Its star ingredients, Japanese spring turmeric and Japanese white turmeric, are farmed sustainably at a farm in Japan.
We also love that it's the first skincare brand in Singapore to have a pilot sustainability project with Environmental Solutions (Asia). This recycling initiative is done locally (also reduces carbon costs in return), and all packaging is converted to non-fossil derived fuel. The best part? There's no dismantling or washing required. Drop off your Re:Erth (and other brand) empties at three locations including Re:Erth's flagship boutique at Tangs Orchard.
As for the products, we keep going back to the Multi-Targeted Elixir, a multi-tasking serum that reduces pores, fades dark spots, and rejuvenates the skin for a firmer and healthier complexion. We also love the Illuminating Concentrate Spot lightening serum, which has dramatically improved our acne scars, pigmentation and other dark spots.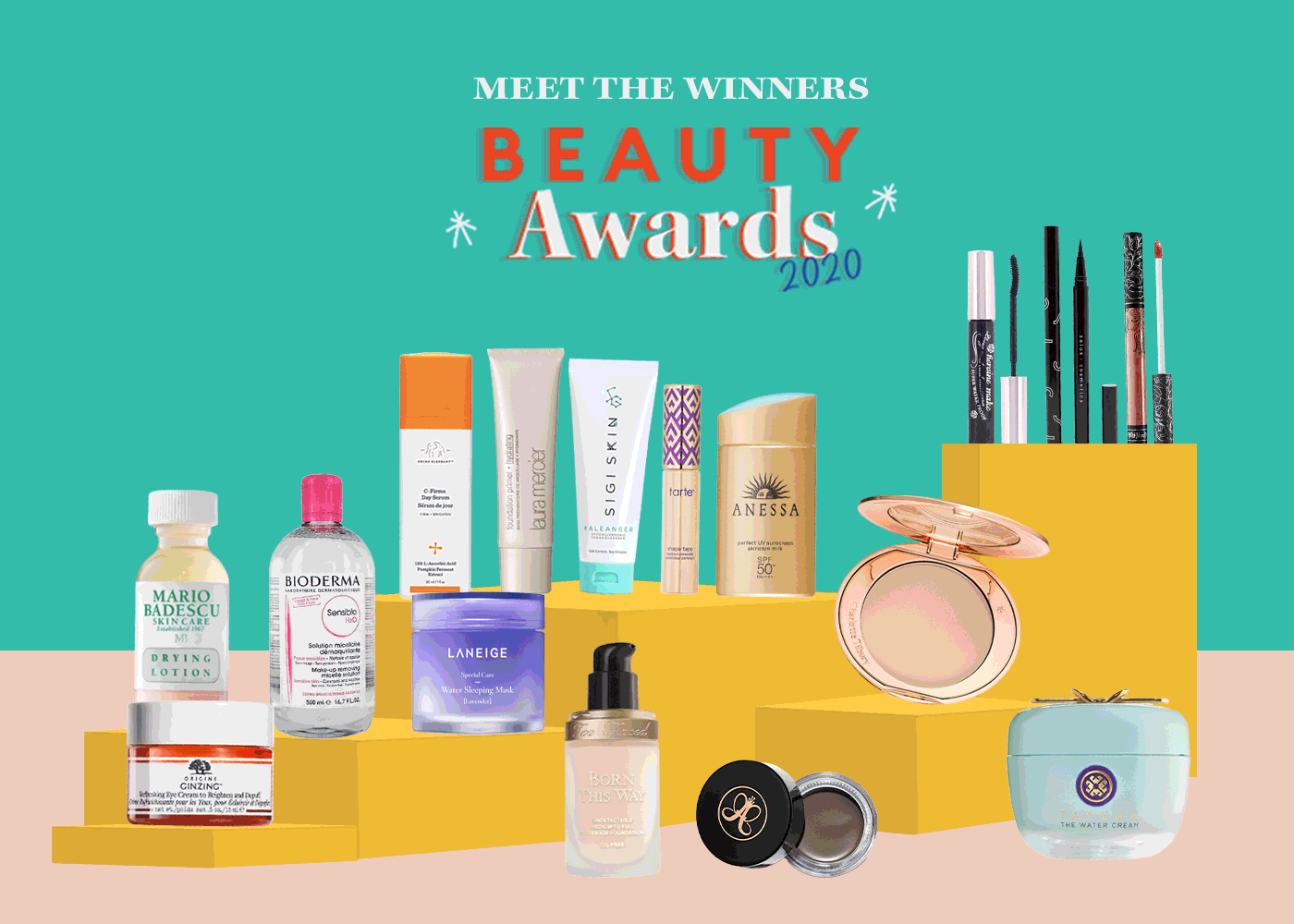 There you have it – all the beauty products we're obsessing over right now. Big congrats to the winners of our Beauty Awards 2020! Which items are you adding to cart right now?