Germaine Monteiro of The Nail Social shares how to give yourself a quick mani-pedi at home.
Sure, you can finally trim that mane thanks to the reopening of hair salons but are your nails crying for help too? If Kylie Jenner can enjoy a fresh set of nails during quarantine, don't we deserve the bare minimum? If the sight of your nails is making you shudder, it's time to take things into your own hands while keeping your fave nail salons in mind, of course.
We chat with Germaine Monteiro, the co-founder of The Nail Social, for expert home manicure tips. Before we dive into the expert advice, we had to ask Germaine how the business is holding up and how we can help our local businesses stay afloat.
How you can help homegrown nail salons
"Covid-19 and the circuit breaker have been really hard on us as a social enterprise that provides training employment to underprivileged women. We have committed to paying all our staff their full salary this period. Since we've had to close, we've suffered a loss of income. It's really been challenging for us but we're staying positive," she says.
"There are many ways to help businesses stay on their feet. One of them is to purchase gift cards. ChopeAndSave is a gift card initiative to help small businesses around Singapore. Also, follow us on social media for promotions and updates for when we officially open."
Now, let's get down to business.
Equip yourself with basic tools
First things first, you gotta have the essentials to groom them into perfection. Local salon The Nail Artistry has assembled a DIY gel removal home kit if you've outgrown your gel manicure. Alternatively, you can easily purchase a complete manicure kit at Lazada, iHerb, Shopee and Sephora. If you wanna skip colour, fake it till you make it with fun nail wraps and gel nail strips from Dashing Diva and Nodspark.
No doubt, a nail clipper is a standard item but here's what else you'll need:
Nail clippers
Nail file
Buffer block
Cuticle oil or coconut oil
Pumice stone
Foot scrub
Cotton buds and pads
Nail polish remover
Nail polish – base and top coats in colours of your choice
And your DIY manicure begins!
Side note: We reckon you should find a comfy spot, put on some music, and uplift the mood with aromatherapy to take things up a notch.
Trim and shape your nails into perfection
"When cutting your nails, always start from one corner and work your way to the other end. This gives you control over how much of the nail you're cutting. Also, never cut your nails too short as this can be uncomfortable and cause infections if not done correctly," Germaine shares. Hot tip: Square shape is best for toenails as it prevents ingrown nails.
Smooth those edges
"Always file your nails after cutting to smoothen corners so you don't hurt yourself with the sharp edges of your nails."
Look out for your cuticles too
Now that we're constantly washing our nails it's important you keep them moisturised. "One thing that you should do daily is to apply cuticle oil or any skin-friendly oil such as coconut oil. This will help to keep your cuticles and nails moisturised and healthy," she shares.
Dry heels? No problem!
Germaine says, "For those with callus and dry heels, it's always good to use a pumice stone when in the shower or you can soak your feet in a tub of warm water for a few minutes to soften skin. What you'll wanna do is feel for dryness and calluses. The most common areas are around the big and small toes, on the balls of feet and the heels. Scrub with a pumice stone in one direction until it's smooth. You'd have to do this every few days to see results." Hot tip: For severely cracked heels, do not use pumice stone; try the next step instead.
Scrub-a-dub-dub
"We recommend exfoliating every two to three weeks. You can use a foot scrub if you have some or make your own with fine sugar or fine sea salt and combine it with skin-friendly oil (coconut oil works), and two drops of essential oil. Mix to form a paste. Don't forget to scrub around your ankles, Achilles heel and in between the toes," she shares.
Don't forget to moisturise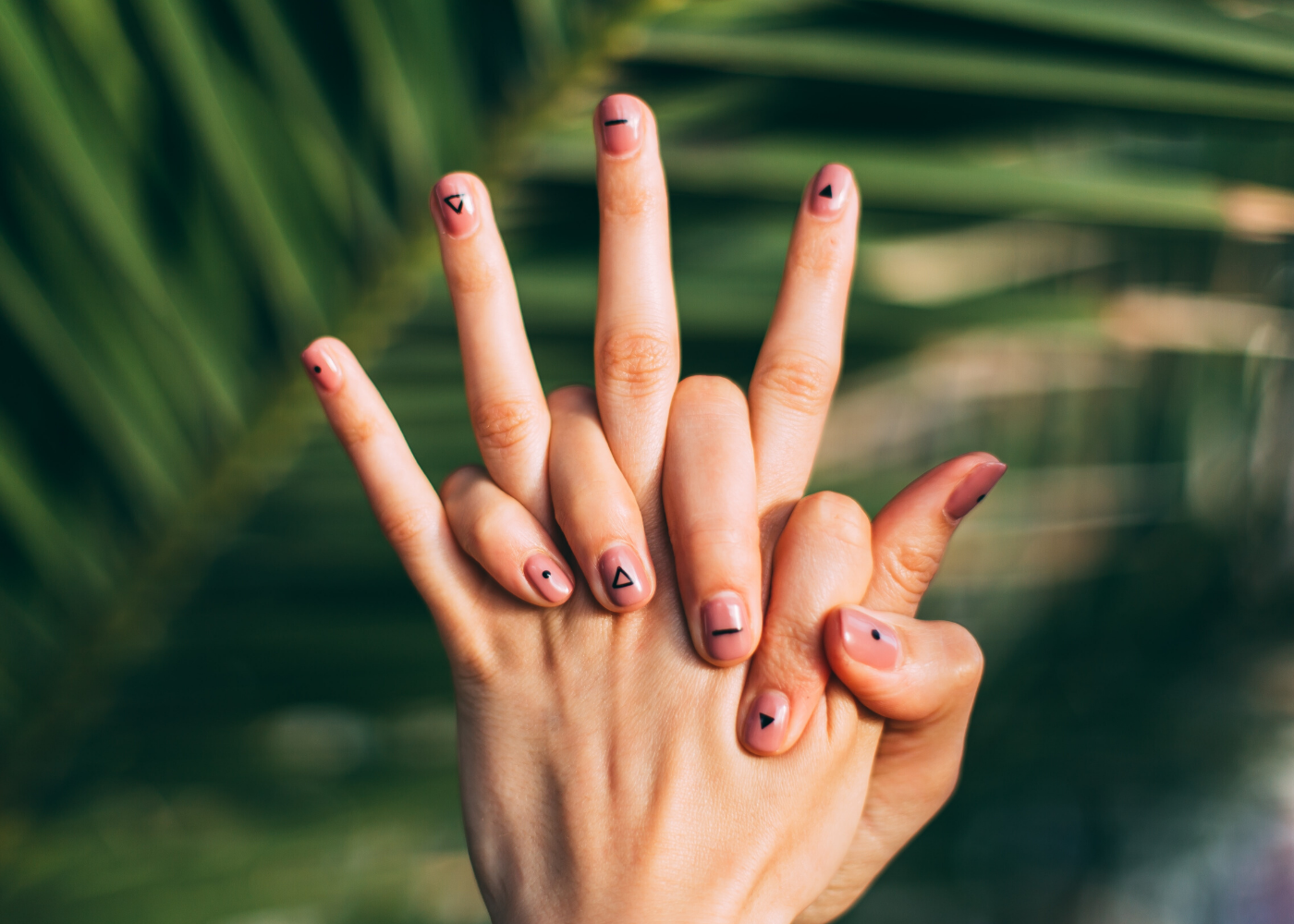 "Always moisturise your feet with oil or lotion after scrubbing. If you have dry cracked heels, apply a thick lotion or vaseline and put on socks to lock in the moisture. Do this daily to see results."
Paint like a pro
Buff the surface before each new application. "When painting your nails, always remember to apply a base coat as this protects your nails from staining. Also, apply a top coat every two days to help the polish last longer. Remember to remove the polish every two weeks to prevent dryness and staining of the nails."
Leave your cuticles alone and no one gets hurt
A big no-no? Messing with your cuticle. "I would suggest leaving the cuticle pushing and cutting to your manicurist as over pushing and cutting can lead to infections and we do not want that!" Germaine explains.