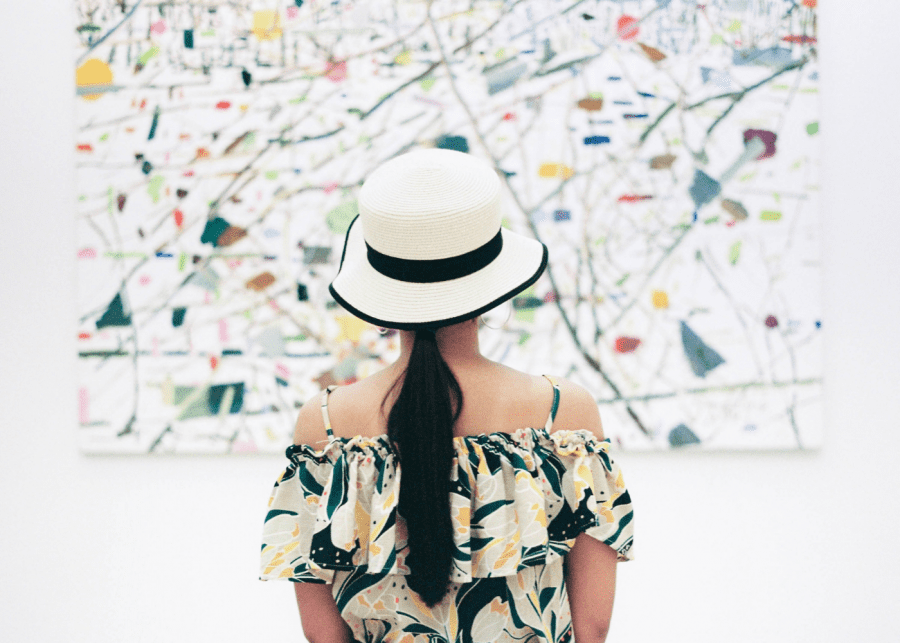 Photography: Vincent Tantardini via Unsplash
Do you prefer abstract, realistic or traditional paintings? Your art style shows off your personality more than you think!
When you walk into an art gallery or browse through artworks on Pinterest, Instagram and Etsy, what catches your eye? Our choice of books, music and art reflects who we are and provides a glimpse of our personality. Fun fact: your interest in art is connected more to character traits than factors like gender, age or social class. Our preference for art styles is almost as ambiguous as art itself! Every personality type naturally gravitates towards a particular genre of art. Do you love contemporary, figurative, landscape, or an eclectic mix of artworks? Find out how your personality influences your choice…
What your art style reveals about you
1. Landscape art
Are you drawn to nature and scenic landscapes that exude an aura of tranquillity? Do they remind you of your last countryside holiday? Landscape paintings often embody a certain emotion or mood that resonates with most viewers. The effortless and strong emotional connection is why they're easily the most accessible and prefered genre of art for homeowners.
Lovers of landscape paintings tend to be trusting and good-natured. You have a preference for representational art over abstract art. If you love realistic depictions of landscapes, you probably have a penchant for nostalgia. You're quite the sentimental romantic!
2. Figurative art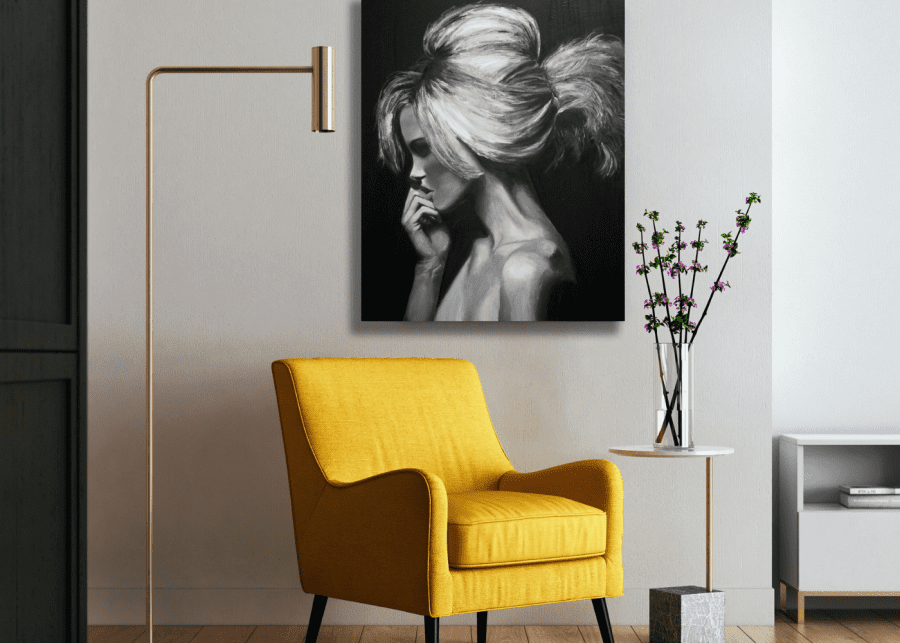 Always making a beeline for modern artworks with strong references to the real world or human figures? Do you view art as a means to an end, rather than representative of an emotional connection or inspiration? That shows you're a conscientious individual who values and appreciates the technical skills of the artist over any emotional connection with the work.
Sound familiar? You have a rational, logical and practical approach to art (and life in general). Dependable and task-oriented, you love structure, rules… and more rules.
3. Contemporary art
Bold colours. Loud patterns. A variety of strokes, splashes of paint and freestyle lines. If you find yourself getting lost in these artworks, you thrive under ambiguity and the lack of rules or structure.
You tend to see the world in a different light beyond normal experiences. You're good at grasping abstract concepts and have a deep creative imagination that most can only dream of (lucky you!).
4. Eclectic mix of art
So you prefer a wide range of art and not a particular genre? Welcome to the gang of curious, imaginative and creative souls who are highly open and more adventurous than others in taste.
We say you're likely to be the 'taste hunter' amongst your friends. You're usually the first to discover novel ideas and artistic directions available in the market. Inspiring trends and influencing people around you is something you do naturally – you may not even realise you're the cool trendsetter!
Who knew your art style could show off your personality? The next time you hunt down a piece of art for yourself or pick out something as a gift for a friend, remember these tips!