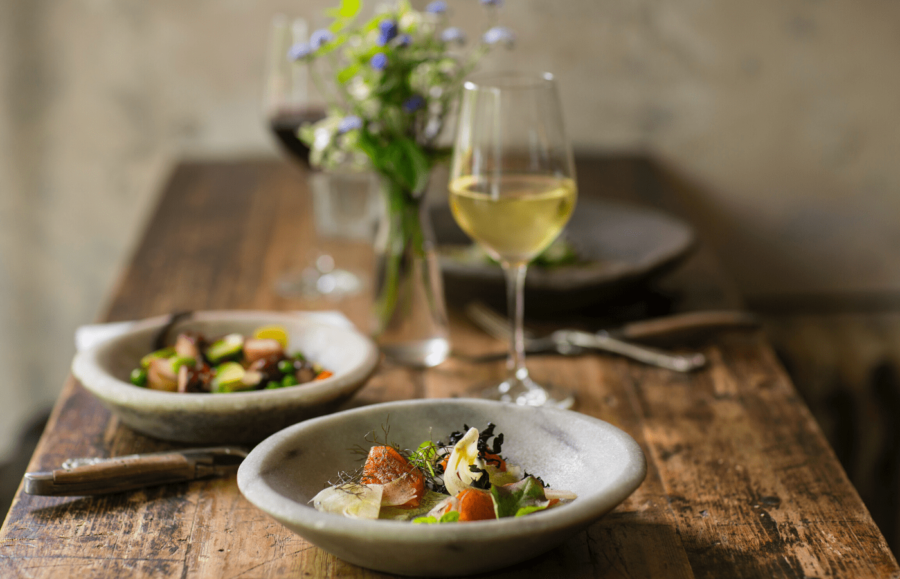 Photography: Stefan Johnson via Unsplash
Looking for a little variety? Check these out and #supportlocal.
Food deliveries are all anyone's talking about right now. And since we're home 99.9% of the time, there isn't a whole lot to look forward to except meal times. Following the debate revolving around restaurants, food delivery companies and delivery riders, if you've decided to expand your options by looking at alternative platforms to feed your fam, here are the best ones to check out.
BySGForSG
A new kid on the food delivery block, this not-for-profit community concept wants to help local hawkers and small eateries by offering them a platform to take their businesses online. Current vendors on the site include stalls at Pasir Panjang Food Centre, alongside more than 20 standalone F&B brands. But keep checking back to find more options as the weeks go by. Oh, and 100% of its low vendor commission fee will go to YMCA's Wok The Talk initiative to support seniors, persons with special needs, and migrant workers.
BySGForSG, order online.
Oddle Eats
This personalised food directory by F&B e-platform Oddle has a database of more than 500 restaurant partners, allowing you to order directly from each of them. Whether you're craving for Japanese, Chinese or Western food, you're bound to find something you love here.
Oddle Eats, order online.
Deliver.sg
Did someone say islandwide food delivery? A collection of 150 restaurants, Deliver.sg features beloved brands like Luka, Yantra and Burger & Lobster, all nicely categorised by cuisine and dining promotions. Whether you're in the mood for Peranakan or Vietnamese, Mexican or Mediterranean, there's something for you here.
Deliver.sg, order online.
#SaveF&BSG
It's not just a cool hashtag. This ground-up initiative was set up to combat the effects of Covid-19 on the local food scene. It has the backing of over 500 restaurants, ranging from independent operators to groups, and currently features numerous restaurants and bars that you can order directly from. They're all categorised alphabetically too, so if there's a brand in particular you're looking for, it'll be a breeze to pinpoint. Highlights include Bar Cicheti, Bistro Du Vin, Jigger & Pony, New Ubin Seafood, Park Bench Deli, Standing Sushi Bar, The Quarters and Violet Oon Singapore.
#SaveF&BSG, order online.
The Dine In Movement
As the brainchild of local hospitality group The Dandy Collection, this not-for-profit movement curates a collection of top restaurants and bars that are now open for takeaway and delivery services. Dreaming of pizza? Make a beeline for Blue Label. Got a thing for burgers? You gotta try Potato Head. Plus, you can't go wrong with meals from Burnt Ends, Lucha Loco, Salted & Hung, Papi's Tacos, Olivia Restaurant & Lounge, Candlenut, and Employees Only Singapore. Just browse through the platform to find old favourites and explore new names. Then, sit back and relax as you wait for the food to arrive at your door.
The Dine In Movement, order online.
Where Got Food?
With a database of more than 100 brands, the Singlish-inspired site is regularly updated with everything from burger joints and dim sum spots to Indian restos and Japanese eateries to dessert cafes and kitchens doling out local grub. It also helpfully notes down the delivery fees of each place so you know what you're getting into before you click order. Oh, and you'll find discounts and promo codes on each listing as well.
Where Got Food?, order online.
#SupportLocalSG
Calling for Singaporeans to stay in and support homegrown businesses, this platform aims to give F&B owners all the help they can get without digging into their profit margins. It essentially cuts out the middleman, so all your money will go straight to the hawkers and eateries. Plus, you can easily filter to find what you want based on cuisine, area and diet. It also lets you search smoothly for meals, snacks, groceries and even meal subscription plans.
#SupportLocalSG, order online.
Kopi-19
The hawker version of Where Got Food, Kopi-19 plays on the name of the virus that has taken over our lives. The community effort is a simple directory that spotlights hawkers and independent stores, divided into cuisine type and home delivery or self-pickup options. It focuses more on smaller mom and pop businesses that serve comfort food made from the heart, so get your cravings for Chinese, Malay, Indian, Indonesian, Vietnamese and Thai food satisfied here.
Kopi-19, order online.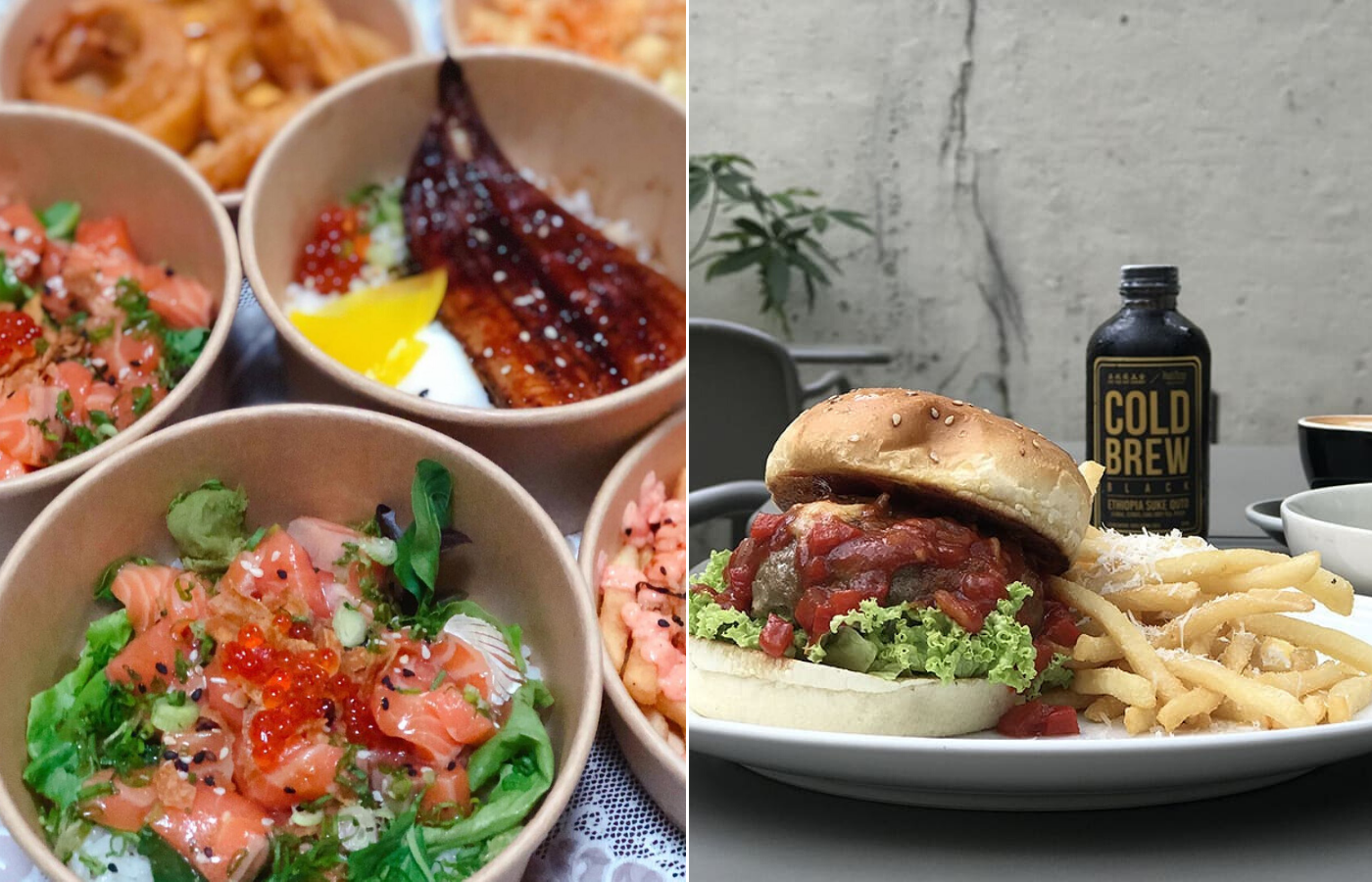 FoodHood
Set up to sort restaurants and cafes by neighbourhood, this movement starts with Jalan Besar, the community it originated in. Ideal for businesses that don't have more of an online presence, FoodHood keeps costs low by charging fees only to cover transaction costs and delivery charges (which will go directly to delivery partners). As of now, you can find popular hipster joints in Jalan Besar on the line-up, including Chye Seng Huat Hardware, The Refinery, The Tiramisu Hero, and Black Fairy Coffee.
FoodHood, order online.
Hawker Food Delivery
The next time you dream of chicken rice, you know where to go. Featuring 12 hawker centres with a total of about 300 stalls, the delivery platform appeals to condo residents craving for local grub. Find your favourites from the likes of Old Airport Road Food Centre, Chomp Chomp, Maxwell Road Food Centre and Tiong Bahru Market without stepping out of your home. Simply ditch the queues and get your fill of foods from famous hawkers by ordering in. But take note that deliveries are limited for now – they focus on weekend lunch and dinner, spotlighting two hawker centres each day, and they're currently only available in districts 11, 21, 10 and 19.
Hawker Food Delivery, order online.
#LoveYourLocalSG
The Tripadvisor microsite offers delivery and takeaway promos from partners such as Burpple, Chope, Shopback Go and Shopee. You can search for your go-to restaurants and order directly from them, or purchase gift cards to help your fave spots survive the coronavirus crisis. And if you're in the position to give generously, do check out the Pay It Forward section to find campaigns such as My Treat SG (send a meal to a loved one), Eat for Good x Feed the City (buy a meal for someone in need) and Lend A Hand, If You Can (purchase essentials for the underprivileged).
#LoveYourLocalSG, order online.
Hawkers United – Dabao 2020 Facebook group
With 250,000 members and counting, the community welcomes all hawkers (or those who feel led to help elderly stall owners) to post photos, menus and delivery information about their food. Kickstarted by a hawker himself, Melvin Chew of Jin Ji Teochew Braised Duck & Kway Chap, the group is great for endless scrolling to find and bookmark delish-looking dishes. Oh, and you can also join its sister groups like Pasar United or Sweets United for produce wholesalers and dessert makers respectively.
Join here
Singapore Restaurant Rescue Facebook group
The restaurant version of Hawkers United has attracted a cool 70,000 members since its inception not too long ago. Here, you can search for your preferred cuisine or dish by post topic or put up your own question and request for anything from generic restaurants to specific dietary needs (depending on the moderators' approval). The community is pretty active, so you can easily interact with one another online as well.
Join here
Honeycombers' Community Noticeboard
Last but not least, our Community Noticeboard is a virtual platform that connects the community with homegrown businesses. It works both ways: Companies can post a free shout-out for their services, while consumers can do a quick search to find food deliveries and promos, as well as virtual music gigs and theatre productions, online fitness classes, craft workshops, fashion deals and loads more.