Like it or not, 2020 will go down in history for many things. Here are all the highs and lows...
2020, oh what a year. It seems to have lasted forever, yet it's also flown by so quickly. It's the year that completely changed everything we knew about ourselves and the world. Get nostalgic with us as we look back on all the events that made the last 12 months unforgettable. This is our year in review for 2020.
Year in review: All the memorable moments of 2020
1. Covid-19 caused chaos
You can't mention 2020 without talking about the worst pandemic we've seen in over a century. With it came fear, anxiety, job losses, business closures and deaths. We added new words to our everyday vocab: circuit breaker, phases 1, 2 and 3, social distancing and Zoom. But through these tumultuous times, we also saw people react with grace, courage and sacrifice. Communities came together in support and love, and people looked out for one another. What can we say – good things can still emerge out of the bad.
2. 2020 got cancelled
It feels like nothing much happened this year, but at the same time so much has gone by that it's hard to believe Tiger King didn't come out five years ago. This was the year of cancellations – from concerts and theatre performances to marathons and any kind of gatherings. Which leads us to the next point…
3. Everything went virtual
You name it, we did it. Online gatherings. Virtual fitness classes. Livestreamed productions. We got plenty of face time with our screens – and it was a bit of a love-hate relationship. Wearing PJs to the 'office'? Loved it. But not being able to see family and friends for months? Not so cool.
4. Who's got the East Coast plan?
Looking at the year in review, 2020 saw an interesting General Election, to say the least. Queueing for long hours to vote, sanitising every single thing you touched, and watching the results (mostly) alone in the wee hours of the night to find out if your favourite politicians made the cut. And yes, the cockles of our hearts were warmed.
5. Goodbye, restaurants, bars and shops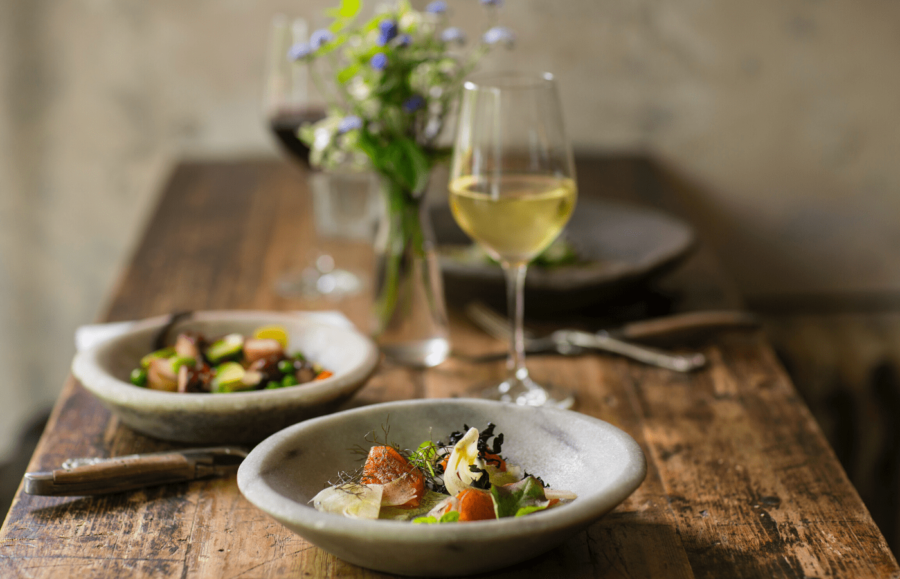 Sadly, 2020 saw the closure of countless businesses. Despite efforts to #saveF&B, we bid goodbye to names like Bakerzin, Antoinette, Firebake, Maggie Joan's, Salt Grill & Sky Bar, Starker, Modesto's, Prima Tower Revolving Restaurant, Summerlong, Sum Yi Tai, Operation Dagger and so many more. Brick-and-mortar shops took a hit, too. Most notably Robinsons, Topshop and Esprit, as well as local label Matter.
6. Binge-watching was the norm
When there was nowhere to go and nothing to do, we turned to our video streaming platforms for some much-needed relief and escape. 2020 gave us gems like Love is Blind, Never Have I Ever, The Queen's Gambit, Unorthodox, and new seasons of The Umbrella Academy and The Crown. Plus, who can forget the K-wave that crash landed on us?
7. We baked up a storm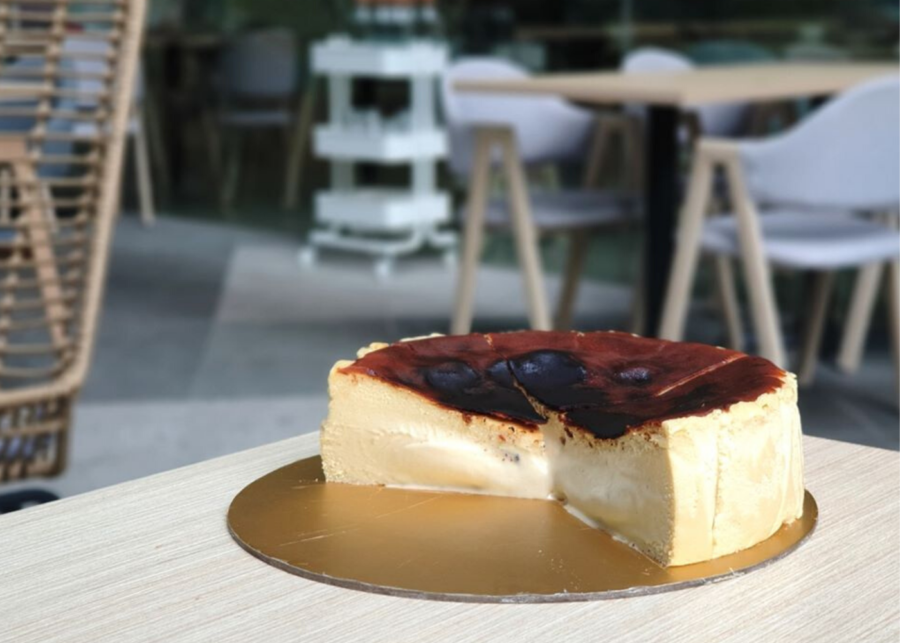 Home bakers and #quarantinebaking were a huge hit this year. From cookies and brownies to burnt cheesecakes and macarons, we loved 'em all. So did our sweet tooth!
8. Life adjusted to the new normal
Checking in with the SafeEntry QR code, logging into the TraceTogether app, gatherings in groups of five (or eight), staggered visits to our loved ones' homes and no alcohol in bars after 10.30pm… these are just some of the experiences we've encountered while living in the new normal. We don't know if things will ever be the same again, but just like any curveball life throws at us, we adapt.
9. Hawkers featured on the Unesco list
Can we all agree this is one of the best things that happened in 2020? Our beloved hawker culture has been added to the Unesco list of Intangible Cultural Heritage of Humanity! Here's to keeping the hawker scene alive. Now, excuse us while we eat our way through delish plates of nasi lemak, prata, chicken rice, laksa and all kinds of local treats.
10. We rode the fitness wave
People started seeking solace in fitness, from cycling to pounding the pavement to hitting the gym. Even nightclub Zouk transformed its space into a spin studio. Let's keep the momentum going in 2020!
12. Takeaway booze was a thing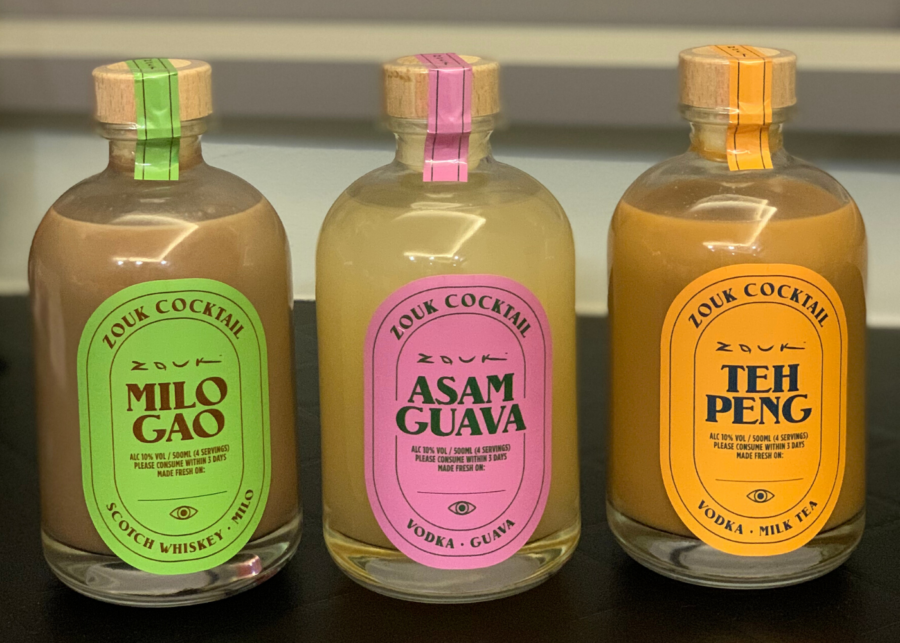 Nothing beats the real experience of drinking in a bar. But with the circuit breaker, our fave watering holes started offering cocktail delivery. Even as we gear up for Phase 3, this is one trend that seems to stick and we ain't complaining.
13. We welcomed new restaurants
It's no news that F&B businesses were hit pretty hard by the pandemic. But the moment Phase 2 kicked into action, the local dining scene hit the ground running. In just a few months, we've seen a slew of new openings including French Fold, Restaurant Euphoria, Rappu, Tenya and more. And we believe 2021 will be no different.
14. The (re)opening of a natural hot spring
Way before Covid-19 turned our lives upside down, we visited the newly revamped Sembawang Hot Spring Park in January. Yes, it's the only place in Singapore where you can soak your feet in natural hot spring water and boil some eggs. Ahh, good times!
15. Everyone suffered from "maskne"
How annoying was it to see an uninvited guest pop up after a whole day of mask-wearing? We searched high and low for ways to combat acne, reaching for serums, spot treatments and facial masks along the way. True story: It's a never-ending battle.
16. Virtual travel became the norm
We all had to postpone our holiday plans, but that didn't stop us from travelling behind the screen. From immersive walking videos to virtual tours and even wanderlust films, you can say we did see the world, just in a different way. Wondering how the travel industry will look like in a post-Covid world? We spoke to the experts to find out!
17. We talked about racism in Singapore
The Black Lives Matter movement sparked crucial conversations about race, racism and xenophobia across the globe, and Singapore was no different. Minorities came forward to share their experiences on systemic racism. We were also introduced to a surge of minority-run social pages that explore various forms of discrimination. From the looks of it, we've only grazed the surface of this extremely important issue. We hope that more empathetic and respectful conversations continue in 2021 and beyond.
18. We played tourist in our own country
With travel put on hold in 2020, many of us fell in love with our bustling city all over again. We explored hidden gems and secret museums, revisited attractions, enjoyed staycays and even booked a tour or two for off-the-beaten-path adventures. Plus, the SingapoRediscovers vouchers helped a ton!
19. Masks and hand sanitisers: the new fashion 'it' item
Who would have thought shopping for masks and hand sanitisers would be part of our regular purchases this year? Remember when Singaporeans started panic-buying dozens of disposable masks (after the toilet paper fiasco)? Oh, the horror. Thanks to the efficiency of our country, they're now stocked everywhere. But we're all for reusable masks – they're fashionable and planet-friendly too!
20. Stories you loved in 2020
Lastly, we present to you our top stories for 2020: the year in review. Looks like everyone enjoyed hiking and sussing out the best cafes by neighbourhood. Of course, reusable face masks are all the rage now, as are birthday cakes – they're always a winner! Oh, and if you haven't munched your way through fantastic restaurant openings this year, just pick a weekend to do so. Need more dining recommendations? We've got you covered with our finest brunch spots, halal food guide, and 50 best restaurants in Singapore. When you're done with all that, hit the spa for a relaxing sesh to end the year.
That's our take on the most unforgettable happenings in 2020 for the year in review! What's your memorable moment?