Beancurd skin rolls with avocado
Stunning views, excellent service, and wonderful dishes abound at the new Ye Shanghai in Tsim Sha Tsui
Despite what 2020 has brought us so far, new restaurants in Hong Kong have (thankfully!) continued to open. From Club Rangoon to Mamma Always Said, we've been enjoying trying all the new hot spots around town, and the latest branch of Ye Shanghai inside K11 Musea is no exception.
The newest branch of Ye Shanghai
With locations across Hong Kong, China, and Taiwan, Ye Shanghai has become a beloved institution to many and its newest branch in Hong Kong hits all the right notes. Translating to Shanghai Nights, the restaurant offers sweeping views of Victoria Harbour from its home inside K11 Musea, and the terrace is the perfect spot to unwind after a hard day of work or shopping.
The interiors are elegant and take you back to old-time Shanghai. Set over two levels, choose from booths or circular tables for larger groups, there are also private rooms available for special functions.
I have to give a special shout out to all the staff at the restaurant who were just phenomenal. They knew the answers to every question we asked and were thoroughly professional and helpful throughout our dining experience.
What about that food?
The food (Shanghainese, Jiangsu, and Zhejiang cuisine) is delicious and I can't fault anything that we tried when visiting. We were lucky enough to sample a specially prepared tasting menu, all of which are available through the a la carte menu.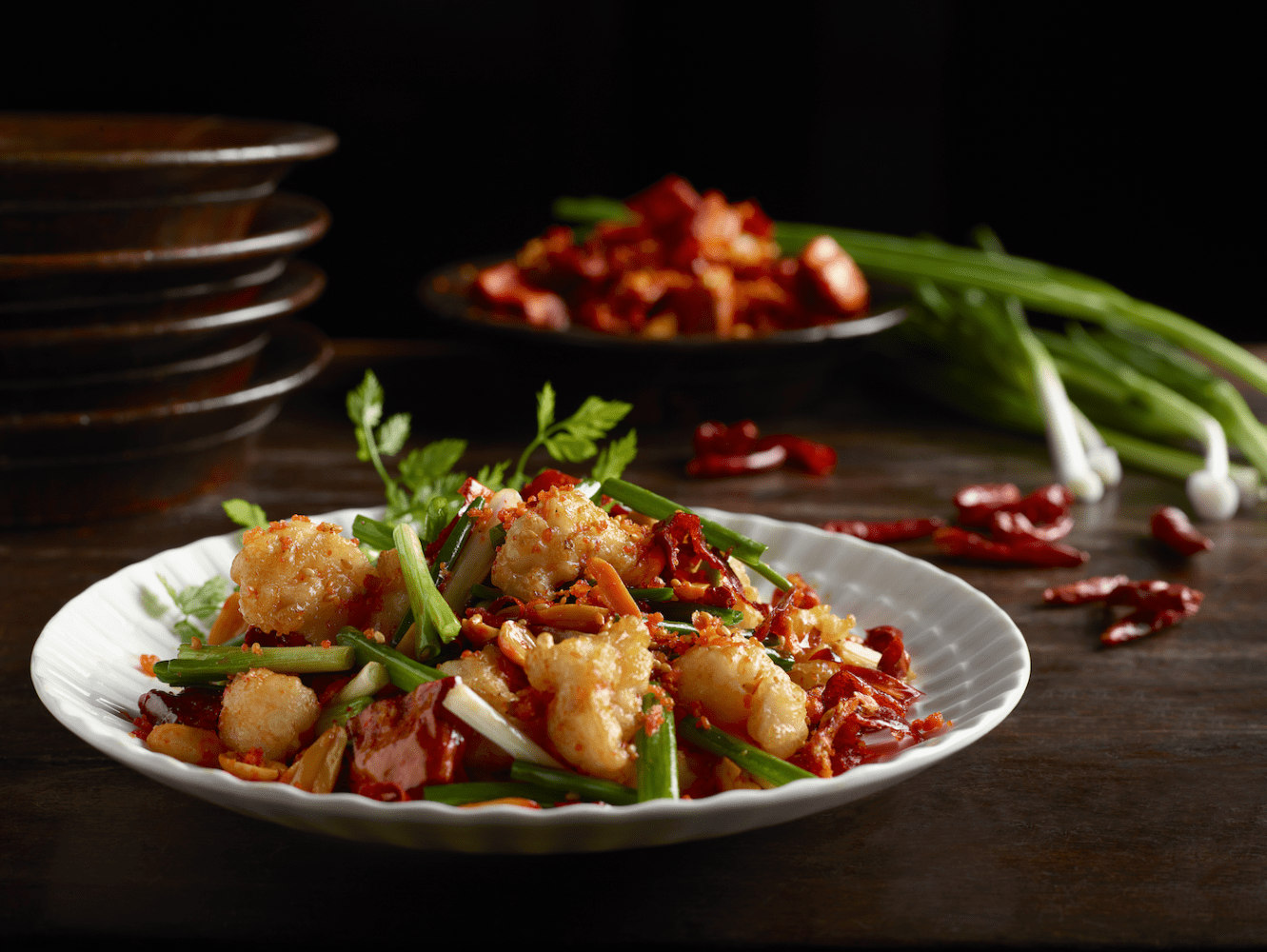 We started with the beancurd rolls with avocado which I could quite happily eat every single day. The crispy eel was another stand out from the starters; sweet and sticky and totally flavourful.
Hot and sour soup is always a good idea, and the Ye Shanghai is on point. The deep fried sweet and sour fish with pine nuts was divine, with my only complaint being that I could have eaten an entire portion myself! Sauteed string beans with bamboo shoots and mushrooms in dark soy fulfilled our veggie quota and were both lovely.
For dessert, we tried the fried meringue filled with banana red bean paste which was a real treat, especially as I'm not usually a fan of banana!
If you're looking for an affordable meal in exquisite surroundings in TST, then definitely book in at Ye Shanghai.
Ye Shanghai, 702, Level 7, K11 Musea, 18 Salisbury Road, Tsim Sha Tsui, Hong Kong, p. 2918 9833