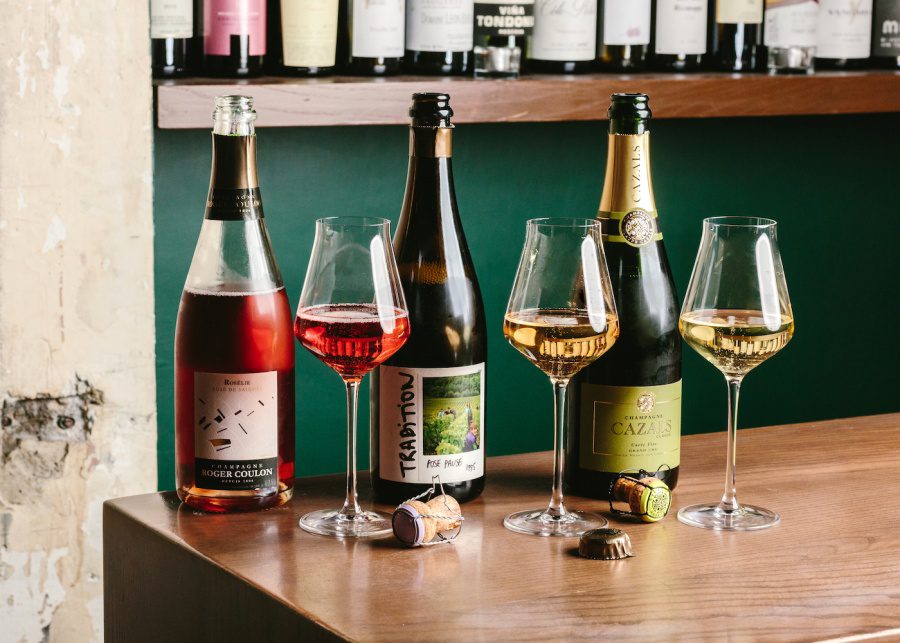 Try Grower Champagnes at Brut!
Whether you're in the mood for a casual chardonnay by the glass, or if you're looking for that rare bottle of red, these cosy wine bars in Hong Kong are some of our favourite spots for drinking wine
There's nothing like the simple pleasure of enjoying a glorious glass of wine, no matter the occasion. Whether you're in the mood for a Tuesday night tipple, a weekend wind down after brunch or a romantic spot for date night, if you're as serious about your Bordeaux and Barolo as we are, then these are the HK hot spots you're going to want to seek out. From casual cosy bistros to restaurants with a view, here are our recommendations for brilliant wine bars in Hong Kong. And if you can't make it out the house, then just bookmark our story on wine delivery to have the perfect bottle dropped off right at your door.
Our favourite wine bars in Hong Kong
1. Brut!
Nestled in Sai Ying Pun is a wine bar that doubles as a fantastic casual fine dining restaurant. Priding themselves on natural wines, Brut! offers an extensive selection of libations that you can pair with your meal to discover unusual and delightful flavour combinations. The cosy environment makes this place perfect for a night out with friends or a romantic night with a loved one. As the two owners are often on the floor themselves, feel free to ask for recommendations and you might just discover your new favourite wine!
Brut!, Shop C, G/F, Tung Cheung Building 1, 11 Second Street, Sai Ying Pun, Hong Kong, p. 3460 5863
2. Fineprint
Looking to catch some good old Australian-style hospitality with your vino? You'll be wanting to head to Fineprint. One of the best cafes in Hong Kong by day, around 4pm this little joint turns into more of a bar-type scenario, with a great selection of wines. She's a little one though, so get there early to nab a seat, or head to the branch in Tai Hang, which runs a similar deal.
Fineprint, G/F, 38 Peel Street, SoHo, Central, Hong Kong, p. 5503 6880
3. Le Bistro Winebeast
Le Bistro Winebeast is a modern French bistro helmed by Head Chef, Johan Ducroquet. Nestled in the heart of Wan Chai, this little haven hosts regular wine dinners and you can enjoy bottles of wine in the restaurant at a steal. The best part? Le Bistro Winebeast's seasonal menu changes every six weeks, so you'll have a fresh reason to keep coming back for more. No wonder it makes our list of best wine bars in Hong Kong!
Le Bistro Winebeast, G/F Newman House, 35-45 Johnston Road, Wanchai Hong Kong, p. 2782 6689
4. La Cabane
La Cabane, an intimate French bistro with a charming, rustic space, is best known for its authentic cuisine and natural wines. The owners are passionate about sourcing natural wines that not only come from organic grapes, but go through a vinification process that is done organically as well. These fine bottles of natural wine are sourced from France, Italy, Spain and Greece. Dine in and linger over a few plates of charcuterie and cheese, or pick up a bottle or three from La Cabane's wine cellar to take home. When it comes to wine bars in Hong Kong, this one is one of the best!
La Cabane, 62 Hollywood Road, Central, Hong Kong, p. 2776 6070
5. 121BC
This lively tapas and wine bar used to be on Peel Street and has recently moved to a new location. Not only does 121BC have a wine list longer than its food menu (something that we can deeply appreciate), their delectable Italian sharing plates are the perfect cure for a long day. Nab a seat by the bar and ask the sommelier for their expert recommendations. Go with a group of mates so that you can share a few bottles to get the true 121BC experience.
121BC, LG/F, Hilltop Plaza, 49 Hollywood Road, Central, Hong Kong, p. 2672 8255
6. LQV Le Quinze Vins
Discerning drinkers of fine French wine should get familiar with Le Quinze Vins (LQV). This cosy Parisian wine bar boasts an impressive cellar that features more than 1,000 French bottles. Whether your drink of choice is the house vino by glass or their rarest red, LQV's passionate and friendly bar staff will gladly help you discover your next favourite bottle. Now you can enjoy LQV wines at new locations near you such as Terroirs by LQV in Central and Terrace by LQV in Stanley, both opened in 2022.
LQV Le Quinze Vins, 9 Swatow Street, Wanchai, Hong Kong, p. 2652 0588
7. Enoteca
Enoteca is a modern wine bar with buzzy vibes where one can easily intend to catch up with friends over a quick drink, but really end up staying for dinner. Their extensive wine list has carefully picked bottles sourced from all around the world, which go great with Enoteca's delicious selection of Mediterranean tapas.
Take a look at our guide to happy hours in Quarry Bay too.
Enoteca, G/F, 35-41 Tong Chong Street, Quarry Bay, Hong Kong, p. 2744 6000
8. James Suckling Wine Central
Founded by a top wine critic, James Suckling Wine Central emerges as one of the best wine bars in Hong Kong by sheer quality. Doubling as a wine showroom and restaurant, you can rest assured that what you'll be drinking is a high calibre wine, as only wines scored 90 points and above on the wine 100-point scale are selected for the comprehensive list. Regular tastings and masterclasses are hosted by James Suckling in this establishment, so you can expand your wine knowledge while enjoying a drink (or two). Note that this place requires smart casual attire, so put on some nice duds and head over!
Check out James Suckling Wine Central's awesome happy hour deal, too.
James Suckling Wine Central, 2/F, 22 Staunton Street, Central, Hong Kong, p. 2539 7999
9. Le Tambour
Celebrate with a wine in hand like only the French do at Le Tambour. A no-frills French wine bar in Hong Kong, this is the perfect place to unwind after a long day and enjoy a tipple with some friends. Describing themselves as a "party wine bar", live it up with fine wine to frolic the night away and maybe even partake in some homemade French food – we'd say oui!
Le Tambour, 52A Peel Street, Central, Hong Kong, p. 6490 7922
10. Bâtard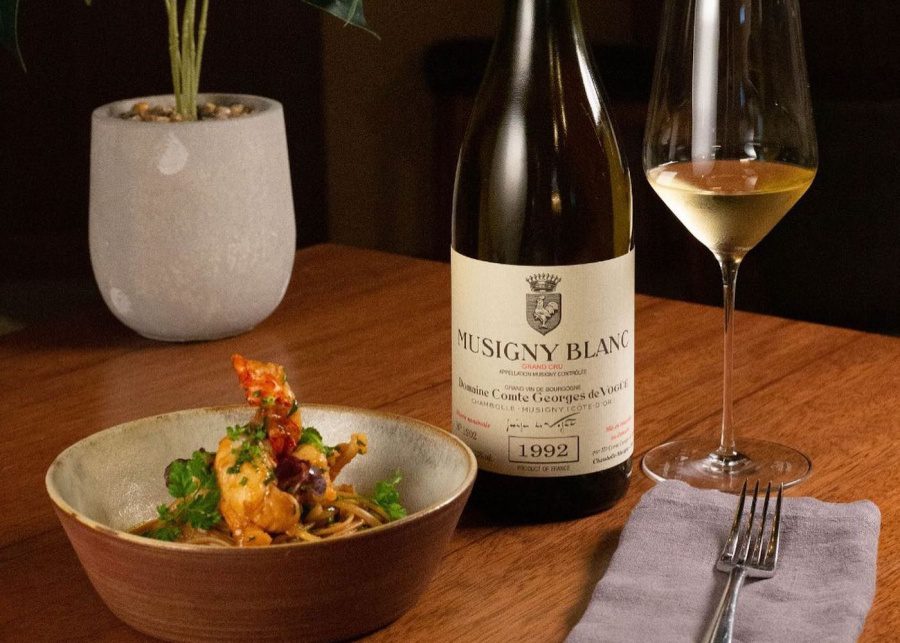 Here's a place for the foodie and the wine enthusiast: Bâtard aims to deliver elevated French cuisine to pair with fine wines. The menu is tailor-made to be enjoyed alongside some of the world's most premium wines, including a 1995 Château Latour and a 1988 Petrus. There are hundreds of wine selections on hand at the restaurant and thousands more that can be available at a day's notice from the warehouse. Bâtard is perfect for special occasions or just after a hard day's work – after all, a glass of wine in hand is sometimes all you need for a perfect night!
Bâtard, Shop E, Viking Court, 165-166 Connaught Road West, Sai Ying Pun, Hong Kong, p. 2318 1802
Interval Coffee Bar (CLOSED)
Another coffee bar masquerading as a wine bar in Central, Interval Coffee Bar makes damn good caffeine hits during the day before switching it up to bar feels in the evening. Alongside an interesting range of wines, they also have tasty cocktails and a changing food menu on offer, and don't miss their intimate music sessions with talents from around Hong Kong.
Interval Coffee Bar, 33 Wellington Street, Central, Hong Kong, p. 2570 7568
The French Window (CLOSED)
For a really special date night, the French Window at the IFC is your best bet. The chic brasserie and bar has a 150 strong wine list that features fantastic bottles from Bordeaux, Burgundy, Provence and the Rhone Valley. Sip on rare reds by the bottle and make sure to grab a table by the windows to soak in those amazing nighttime views of Victoria Harbour. If you're looking for wine bars in Hong Kong to impress, then start here.
The French Window, 3101, 8 Finance St, Central, Hong Kong, p. 2393 3812