Little Bao always hits the spot (Photography: Little Bao via Facebook)
Wondering where to eat in Causeway Bay? CWB isn't all about shopping! Check out its diverse range of coffee shops and cheap local eateries to satisfy any food craving.
It's no secret that Causeway Bay is proud of its mega malls, designer flagship stores, indie fashion, and Korean fashion shops. After a money-spending spree at all of your favourite stores, your tired feet and hungry bellies are bound to need a refuel. Luckily, there's a range of restaurants and dessert havens for food lovers like you to explore! From Hong Kong desserts to affordable eats, we'll share with you where to eat in Causeway Bay for maximum satisfaction.
Where to eat in Causeway Bay
1. Little Bao Diner
A little bao here and a little bao there – it's tough to pick a favourite from Little Bao Diner's a-la-carte menu. There are two vegetarian baos available, one of them being the trendy impossible meat. If you're craving a sweet bao, the miniature dessert versions won't disappoint. But be warned: if you take too long to Instagram your ice-cream bao, it'll melt in a split second! We're also fans of the shrimp tacos, burrata, and chicken poppers. As for the drinks, the yuzu leaf cocktail is the bomb.
Little Bao Diner, Shop H1, G/F, Fashion Walk, 9 Kingston Street, Causeway Bay, Hong Kong, p. 2555 0600
2. Pizza Maru
The Korean eatery, Pizza Maru, always has a crowd waiting to dig in and it's understandable why. The Maru Blue Mussel Pot and Korean Crab Tian are much-loved seafood dishes with a Korean twist that you need to get knocked over. Plus, the honey yuzu garden greens sets others salads to shame with its refreshing flavours. For pizzas, you can opt for premium, classic, or Chicago-style if you want to go all-out on the crust (and cheese!) And, of course, the Korean Fried Chicken corner simply cannot be missed.
Pizza Maru, Shop 1302, 13/F, Hysan Place, 500 Hennessy Road, Causeway Bay, Hong Kong, p. 2318 1012
3. The Drunken Pot
For a sizzling meal with stunning harbour views, head up to The Drunken Pot, a fabulous hot pot restaurant with a cult following. If you're keen to go all out, get the ultimate 5-in-1 hotpot feast: a pot featuring five lip-smacking broth bases such as Sichuan-style spicy soup; nourishing papaya soup; traditional beef brisket in clear broth; Boston lobster in tomato soup; and creamy Teochew-style satay soup. This is definitely one of our fave places to eat in Causeway Bay.
Read our full review of The Drunken Pot.
The Drunken Pot, 27/F, V Point, 18 Tang Lung Street, Causeway Bay, Hong Kong, p 2323 7098
4. Aladin Mess
Spent all your dough on a shopping spree? Refuel at Aladin Mess for wallet-friendly eats. The halal-certified eatery serves Indian and Pakistani food, offering delicious items such as chicken tikka, garlic naan, and fresh mango lassi. 
Find out why Aladin Mess made it onto our list of fave halal restaurants in Hong Kong.
Aladin Mess, 2/F, 60 Russell Street, Causeway Bay, Hong Kong, p. 2808 0250
5. Kampoeng
This Indonesian fusion resto teleports you straight to the emerald of the equator with its village-themed interiors, and food served on banana leaves. We love Kampoeng's set meals as you can taste a little bit of everything on a single plate. The beef rendang with mixed platter and rice, as well as the fried sea bass in Indonesian-style have us coming back on the regular.
Kampoeng, B/F, Causeway Bay Commercial Building, 1-5 Sugar Street, Causeway Bay, Hong Kong, p. 2488 1492
6. Hungry Korean
Looking for a quick but hefty Korean feast? The Hungry Korean is a budget-friendly option for fast Korean cuisine. The casual canteen serves dishes like bibimbap, japchae, kimbap, and of course, kimchi. You might just want to avoid this place at peak lunch hours as it can get pretty busy.
Hungry Korean, Shop D, G/F, Jardine Centre, 46-52 Jardine's Bazaar, Causeway Bay, Hong Kong, p. 2698 4777
7. Via Tokyo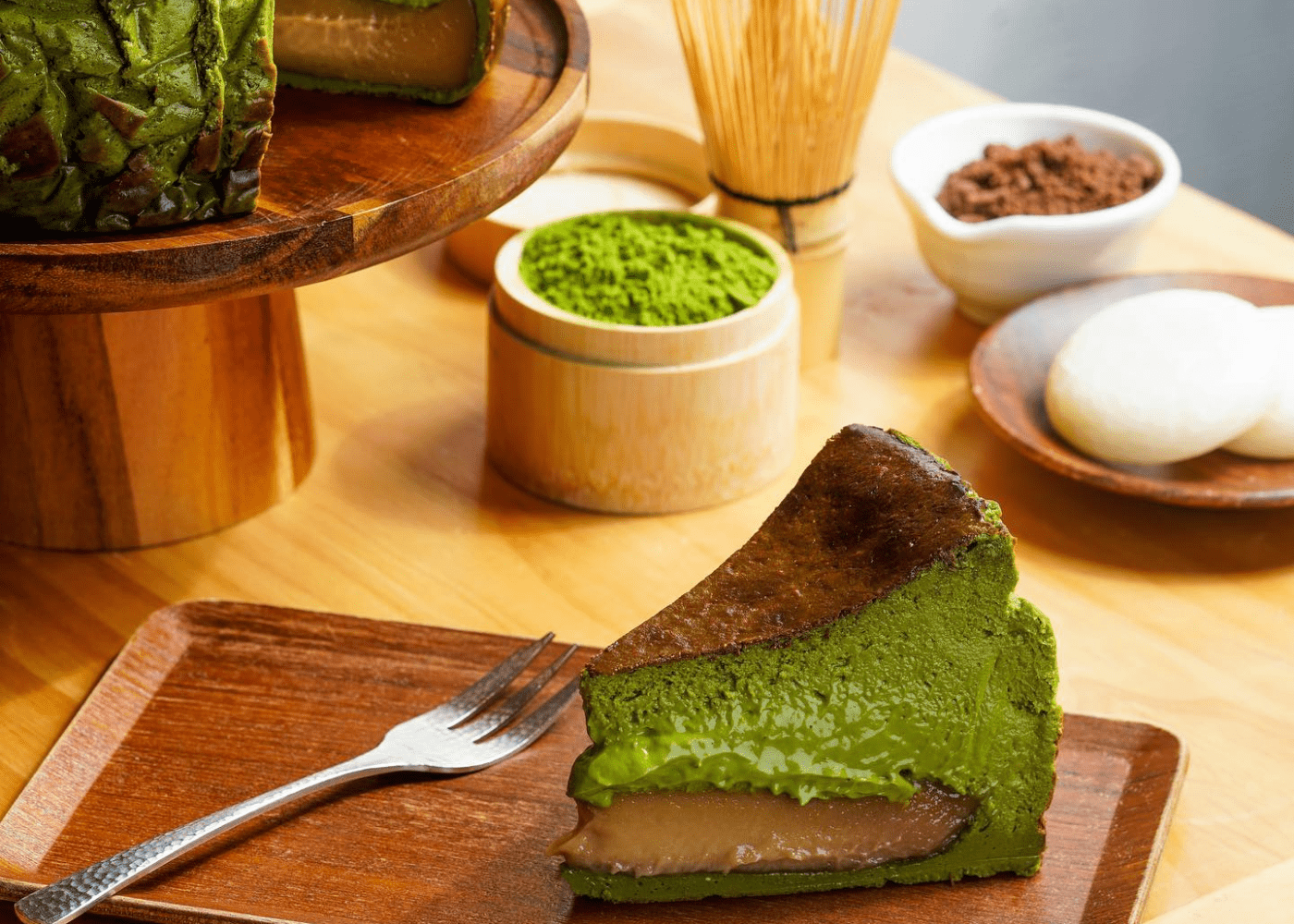 Mad about matcha? Get lost in matcha heaven at Via Tokyo, a Japanese dessert café specialising in green tea everything. Think Matcha Eclair, Matcha Mielle Feuille, Matcha Lava Cake, or – our personal favourite – the Matcha Affogato. If you need to cool off after a serious shopping session, try its amazing Japanese soft serves in royal milk tea or black sesame flavour.
Via Tokyo also makes it to our lists of best matcha desserts and ice creams in the city.
Via Tokyo, Shop 1A-1B, G/F, Leishun Court, 106-126 Leighton Road, Causeway Bay, Hong Kong, p. 2895 1116
8. Kikanbo
Hailing from Tokyo, Kikanbo is not to be missed for ramen fans. But, just be sure you can handle the spice, as this Japanese restaurant is renowned for its karashibi ramen – numbingly spicy noodles in a rich miso broth crafted with red chilli peppers and green shibi peppers, topped with egg, pork, and veggies. Want to challenge yourself? Adjust the levels of numbness and spiciness to the oni (Japanese demon) level to see if you can be on par with the devil!
Kikanbo, G/F, 530 Jaffe Road, Causeway Bay, Hong Kong, p. 2481 3383
9. Eggslut
Adding a slice of morning sunshine to Causeway Bay is the American gourmet sandwich chain, Eggslut, newly opened in mid-2023. Originally a humble food truck on the streets of Los Angeles, the eatery was brought to life by Chef Alvin Cailan in 2011. It's since scrambled its way to international acclaim, boasting locations in London, Singapore, Tokyo, and South Korea, among others. As the name suggests, Eggslut's menu is a love letter to the humble egg, showcasing the ingredient in mouth-watering combinations. Its signature sandwiches take a host of premium ingredients like applewood smoked bacon, homemade chicken sausage, seared USDA prime grade tri-tip steak, and ground Angus beef patties, all nestled between pillowy brioche buns.
Eggslut, G/F & 1/F, Fashion Walk, 11-19 Great George Street, Causeway Bay, Hong Kong
10. Cadillac Bar & Grill
Cadillac is a vibrant Californian-Mexican bar that offers an al fresco dining experience with a side of panoramic city views. Among the mix of Mexican favourites and American staples, sink your teeth into sumptuous tacos, enchiladas, and carne asada, or indulge in a taste of home with classic BBQ ribs, juicy burgers, and USDA Prime steaks. The culinary adventure doesn't stop there – the menu also features special creations such as beef tartare tacos and sea urchin served on pork chicharrón. Finally, no visit to this Cadillac would be complete without sampling the array of cocktails, especially the tequila-infused ones, and the quintessential margaritas.
Cadillac Bar & Grill, Shop 718-719, 7/F, Hysan Place, 500 Hennessy Road, Causeway Bay, Hong Kong, p. 2521 2322
11. Calle Ocho
A breath of fresh Spanish air in the heart of Hong Kong, Calle Ocho offers an authentic Spanish tapas experience. The team uses fresh, high-quality ingredients to make an extensive range of a la carte dishes, each highlighting distinctive flavours of the region. The menu is a culinary journey through Spain's rich food history, serving everything from classic tapas like Pan con Tomate, to creative dishes like the "Uni-Cone," a delightful combo of tuna tartare topped with sea urchin. Diners can pair these offerings with their choice from a selection of authentic Spanish wines and various sangria. The décor of the restaurant is just as striking as the food, with its tiled facade, carefully chosen art pieces, and an overall Iberian-inspired ambiance that mirrors the jovial atmosphere of Spain's historic Madrid de Los Austrias neighbourhood.
Calle Ocho, Shop K, G/F & 1/F, Fashion Walk, 8 Cleveland Street, Causeway Bay, Hong Kong, p. 2638 8895
Cedele (permanently closed)
Cedele is our go-to in Causeway Bay when we're in the mood for comfort food with a healthy twist. The bakery-slash-café serves delicious grain salad bowls with offerings like quinoa with miso mirin salmon and fresh veggies, and freshly-made deli sandwiches. If you're craving something sweeter, Cedele does guilt-free desserts justice–if you don't believe us, just give their Pandan Coconut Cake and Coconut Walnut Cake a try.
Cedele also made it to our list of healthy eating spots in Hong Kong.
Cedele, Shop C, G/F, 58-64 Paterson Street, Fashion Walk, Causeway Bay, Hong Kong, p. 2110 0490
ChangLe Vegetarian Restaurant (permanently closed)
If you think all that char siu in Chinese cuisine means that vegetarians and vegans have to miss out, then think again. ChangLe is a vegetarian-friendly restaurant in causeway Bay serving meat-free eats with a specialty in Sichuan and Hunan cuisine. Come to the restaurant for servings of BBQ "pork", braised mock sea cucumber and abalone, and mock chilli shrimp made with konjac. Your tastebuds will be stunned.
Check out our picks for the best vegetarian restaurants in the city.
ChangeLe Vegetarian Restaurant, 7/F, L Square, 459-461 Lockhart Road, Causeway Bay, Hong Kong, p. 3679 3238
Atum Desserant (permanently closed)
Hungry for next-level sugary treats? Atum Desserant is an innovative little spot that serves incredible desserts made right on your table. Their signature "Improvisation" mat is a must-order, though make sure you are not flying solo while ordering this gigantic dish. Your personal dessert artist will proceed to transform an empty mat by throwing down elements of sauce, cake, panna cotta, ice cream, chocolate, and other sweet components to turn it into an edible piece of art. If you're wondering where to eat in Causeway Bay, this has to be on your list.
Atum Desserant, 16/F, The L. Square, 459-461 Lockhart Road, Causeway Bay, Hong Kong, p. 2956 1411
[This article was originally published in May 2018 and updated in 2023 by Catherine Pun.]