From TV shows to documentaries and the best new or classic movies. Every month, we come at you with our favourite hits from the big screen to the small
When we're not busy eating at the best Italian restaurants in town, watching Shakespeare's Globe perform on stage or hosting events like Wine, Baos, Sangria!, you will probably find us tucked up in bed tuning into the latest TV shows or movies. If you need screen inspo, check out what we're watching in May.
What we're watching in May
Kristy Or – Partnerships Manager
13TH
In the past few years, major social and political movements have taken the world by storm, sparking large public debates and placing a spotlight on infected social wounds in human history. 13TH is a Netflix documentary directed by Ava Duvernay, which explores the history of the mythology of black criminality, the monetisation of American prisons and mass incarceration, and its contribution in the wake of the Black Lives Matter movement. 13TH details the brutality of systematic violence, highlights human inequality in the modern age and is a must-watch documentary.
Anson Yip – Photographer/Videographer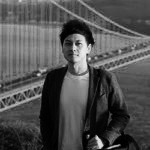 Outrage
Outrage is a trilogy of yakuza stories directed and played by the legendary Takeshi Kitano. In this movie, the beauty of violence is one of the highlights that catches my eyes, as well as the camera movement and cinematography.  Also, I love the custom design of these gangsters; it's definitely a must-watch!
Carly Wu – Editorial Assistant
Big Mouth
Big Mouth is an American animated sitcom on Netflix. The story revolves around the lives of 7th graders Nick Birch, Andrew Glouberman and their friends (including imaginary hormone monsters that sneak up behind your back!) It's just hilarious to see how they deal with pubescent drama, including sexuality. Definitely a light-hearted cartoon to recommend for adults.
Read more about Carly's top cartoon picks here
Sophie Cullen – Editor
I, Tonya
So I may be a little late to the party on this one, but I, Tonya is a supremely well done movie that tells the story of infamous American skater Tonya Harding. Packed full of amazing actors, including a stellar performance by Allison Janney as Harding's mother, this film based on a true story helps you see the rocky road that lead her to the Olympics and offers further information into why she was then banned from doing the only thing on Earth that she truly loved. Plus, featuring the likes of Cliff Richard, Supertramp and Violent Femmes, the soundtrack is an absolute killer.
Know what we're watching but looking for more screen inspo? Have you watched this Lady Gaga documentary? Tune in to HBO Asia's Miss Sherlock or see what we were binging last month.