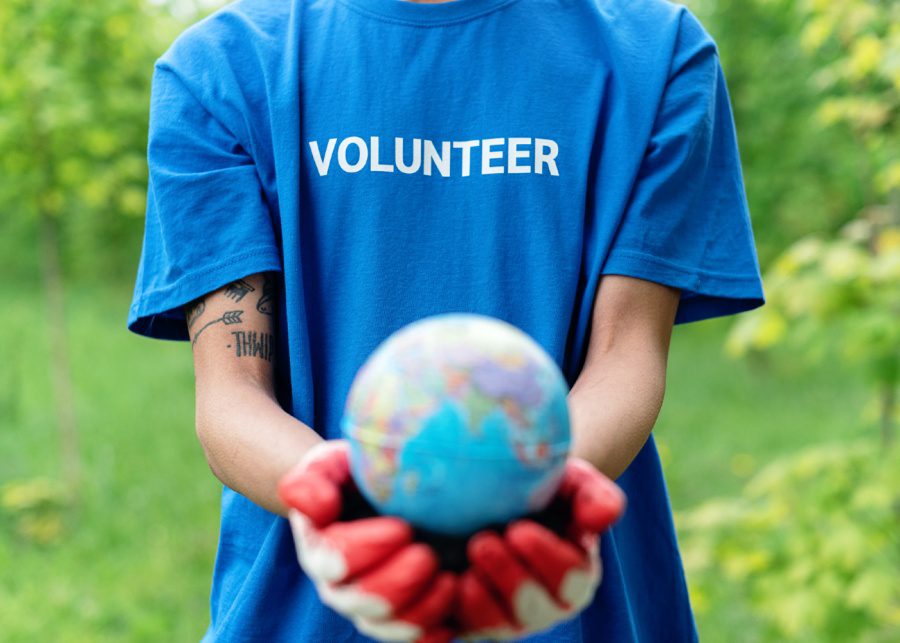 To give is to receive, so start volunteering today! (Photography: Mikhail Nilov)
Thinking about volunteering in Hong Kong? Nothing's more rewarding than getting involved as a volunteer to address the issues that you care about most.
Want to volunteer in Hong Kong? There are lots of things you can do to lend your helping hand for those in need. Whether you want to give aid to at-risk communities, donate goods, or if you're an animal lover who loves adopting pets and is seeking to assist our four-legged friends, these organisations and social enterprises could use your help and creative talents to make a change in the society.
Our definitive list of where to volunteer in Hong Kong
Volunteering in HK for animal lovers
1. Hong Kong Dog Rescue
Are you an avid dog lover who believes that each of these lovable animals deserve a home? Sign up as a volunteer in Hong Kong at the HKDR, an organisation that provides rescue and re-homing efforts as well as foster care and training classes for abandoned dogs. You can contribute your talents like photography, design, accounting, and event planning. Also, as the homing centres house over 600 dogs, HKDR needs your help walking the dogs on weekdays. While the dogs wait until they find new owners, you can provide them with temporary foster care until they find their forever home.
Hong Kong Dog Rescue (救狗之家) has homing centres in Ap Lei Chau and Tai Po.
2. HK Alley Cat Watch
If you're more of a cat person, you may want to check out HK Alley Cat Watch. The goal of this private organisation is to look after the general welfare and health of the cats on the streets, which is done through the efforts of trap, neuter, and release, or homing programme for the friendly ones. Just like the other animal rescue organisations, HK Alley Cat Watch is always on the lookout for people who are willing to adopt or provide foster care for the cats and kittens. You can also take part in their fundraising efforts to help support the cats' veterinary treatments.
HK Alley Cat Watch, Hong Kong, p. 9310 0744
3. Kirsten's Zoo
Another place where animal lovers can volunteer in Hong Kong is Kirsten's Zoo, an organisation that focuses on saving not only dogs but also cats and other animals in need. The team aims to stop the flow of unwanted animals by taking efforts such as spaying the animals and providing them with medical care. However, Kirsten's Zoo doesn't have its own shelter, so it relies heavily on foster homes, which you can provide before they find a new home for the animal. Another way you can help the animals without having to provide a place for them is by giving donations for food, medical treatments, and daily care, or sponsoring your chosen animal during their stay at the foster home.
Kirsten's Zoo, Hong Kong, p. 5595 1933
Volunteer in HK by giving back to the community
4. Pathfinders
This organisation works tirelessly to help foreign domestic workers during times of pregnancy. They run classes and workshops for those in the community to help educate, and advise on protocols regarding what to do when/if an employer finds out their helper is pregnant. You can help by donating or volunteering, so that these women and their newborns don't get lost in the system, end up undocumented, and live in poverty in Hong Kong.
Pathfinders, Unit 11C, Worldwide Centre, 123 Tung Chau Street, Tai Kok Tsui, Hong Kong, p. 5500 5486 (or 5190 4886 for migrant workers), 大角咀通州街123號國貿中心11樓C室融幼社
5. Food Angel
As its name suggests, Food Angel is a food rescue and food assistance programme, launched by Bo Charity Foundation to ease hunger in underprivileged communities in Hong Kong. The organisation is constantly looking for volunteers who are willing to help their operations, such as the collection of food items, like bakery products, as well as meal preparation and delivery. Moreover, you can provide them with food donations, including fresh food, canned food, oil and seasonings, cooked foods, and frozen foods.
Food Angel (惜食堂) has multiple locations across Hong Kong.
6. Foodlink
Another group that aims to connect the supply of edible surplus food to the demand for food is Foodlink, which collects leftovers from F&B outlets all over Hong Kong, and delivers them to those in need. Aside from food items, Foodlink receives other product donations like furniture, refrigerators, clothes, and stationery. You can take part as a volunteer in different areas, such as providing translation, graphic design, data management, bookkeeping, legal advice, and more. If you and your company want to help, Foodlink also has corporate volunteer programmes for rice packing, collection, and delivery of unsold leftover bread from bakeries, making it easy for you to volunteer in Hong Kong.
Foodlink, Unit C1, 10/F, Wing Hing Industrial Building, 14 Hing Yip Street, Kwun Tong, Hong Kong, p. 2567 1561, 觀塘興業街14號永興工業大廈10樓C1室膳心連基金
7. Impact HK
Wanting to volunteer in Hong Kong and looking for a way to connect with the community most in need? Impact HK supports Hong Kong's homeless by spreading food and necessities via its regular evening kindness walks. Sign up to help deliver goods to those in need, lend a helping hand at The Guestroom, or help out by making a donation to the organisation.
Read our full interview with the founder of Impact HK, Jeff Rotmeyer.
Find out more about Impact HK.
8. HandsOn
If you're looking for various volunteer opportunities that you can choose from in Hong Kong, you'll want to check out HandsOn. This charity organisation accommodates volunteers who want to lend their helping hands for different activities. Whatever your talents and interests, you'll find a programme that suits you here, as the platform features over 250 volunteer action centres across the city. Here you can choose which social issues you'd like to address, the type of activities you're interested in, and who you'd like to serve, making sure that you get to do what you're passionate about as volunteers.
HandsOn, Unit A, 9/F, Easy Tower, 609-611 Tai Nan West Street, Cheung Sha Wan, Kowloon, Hong Kong, p. 2​481 ​8092, 長沙灣大南西街609-611號永義廣場9樓A室
9. Art in Hospital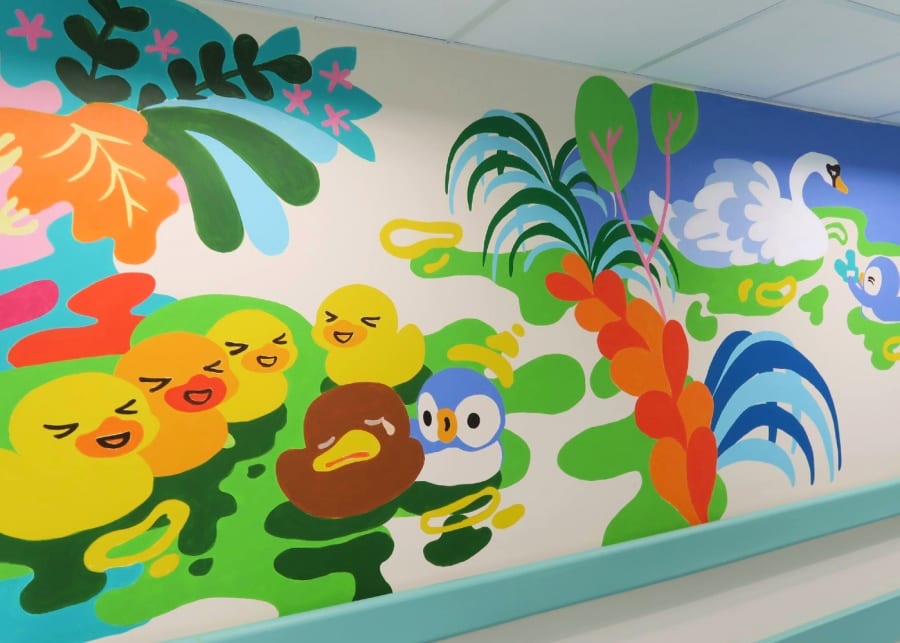 Creating art is believed to be a therapeutic treatment, and this charity organisation aims to use art to serve the needed. Art in Hospital provides mural painting in hospitals and care homes in Hong Kong to create a comforting environment for the patients receiving medical treatments, and if you feel like you have the creativity and artistic skills, you can take part as volunteers to benefit the community. Sounds like it's time to volunteer in Hong Kong!
Art in Hospital, Room 704A, 7/F, 2 Harbour Road, Wan Chai, Hong Kong, p. 2824 5320, 灣仔港灣道2號7樓704A號室藝術在醫院
10. The Women's Foundation
With a goal to improve the lives of women in Hong Kong, The Women's Foundation runs various community programmes that aim to challenge gender stereotypes, empower women in poverty, and advance women leaders. As the organisation provides education programmes for disadvantaged and marginalised women, they need volunteers to teach certain skills like English, arts and crafts, cooking, guitar, and photography. Furthermore, you can help with their events, where you can get involved in the event planning, logistics support, and more.
The Women's Foundation, Unit, 9A, Chun Wo Commercial Centre, 23-29 Wing Wo Street, Sheung Wan, Hong Kong, p. 2592 8265, 上環永和街23-29號俊和商業中心9A室婦女基金會
11. Teen's Key
Dedicated to supporting vulnerable young women and girls in Hong Kong who work in the sex industry, Teen's Key aims to provide them with a supportive environment that empowers and nurtures them. The organisation's efforts include counselling, skills training, mentorship, and holistic support, in the hopes to enable them to go back to school or start a new career. Moreover, Teen's Key accepts volunteers who are willing to support young women at risk in Hong Kong at various roles and activities.
Teen's Key (青躍), Hong Kong, p. 2302 0068
Volunteer to help the environment in HK
12. Ark Eden Foundation
Ark Eden Foundation is an organisation that aims to preserve Lantau Island's ecological, geographical, historical, and cultural heritage. To reach its goal, Ark Eden provides educational and eco-tourism opportunities for children, adults, residents, and tourists through workshops, field trips, and camps, in which volunteers can help. Other than that, volunteers can assist in conservation and preservation projects, renovation of new centres, harvesting of fruit and vegetables, and many more other activities.
Ark Eden Foundation, 11 Tung Hang Mei, Mui Wo, Lantau Island, Hong Kong, p. 2988 5355, 大嶼山梅窩東坑尾村11號
13. Kadoorie Farm & Botanic Garden
Located in Tai Po, Kadoorie Farm & Botanic Garden aims to provide farmers in need with agricultural aid and offer a leisure and educational experience to the public. The organisation's strategic directions and programmes include sustainable living, nature conservation, and holistic education, in which volunteers play an important role. As volunteers, you can use your talents and skills to help different departments in various roles, such as event planning, providing assistance for the animal rescue centre or flora conservation, and getting involved in environmental education activities.
Kadoorie Farm & Botanic Garden, Lam Kam Road, Tai Po, Hong Kong, p. 2483 7200, 大埔林錦公路嘉道理農場暨植物園