With volume lashes from Studio N only applied on the left
Hidden away in Causeway Bay, Studio N is a boutique studio specialising in volume lash artistry, and we went along to try it out
Whether you love affordable massages, indulging in the best facials or updating your manicure at top nail salons in Hong Kong, there's no debate that a beauty treatment here and there does wonders for the soul. Fans of eyelash extensions might be interested to hear about Studio N, a boutique lash studio in Causeway Bay specialising in va-va-voom volume lashes that we can't get enough of.
What's so special about Studio N?
Founder of Studio N Nikki Zah knows good lashes. She's trained in studios around the world from Thailand to Canada to perfect her art, and it totally shows after a visit to Studio N. Hidden away in an unassuming building in Causeway Bay, the intimate studio only has space for one client at a time, meaning that all eyes are firmly on you.
Nikki is the only lash ambassador outside of North America that represents Revolashion lashes, a brand that crafts its lashes from 100% synthetic PBT which means that the curl stays in place for longer.
The experience
I had no idea what to expect when I went in for my appointment with Nikki. She welcomed me so warmly to the studio and I settled into her ridiculously comfy reclining chair to chat about what kind of look we should go for. As she specialises in volume, I wanted to go full on Betty Boop, and she was on board.
Nikki offers volume ($950) or mega-volume ($1,100) options. For my eye shape, she chose to work with volume lashes with a CC curl and varied the length from 8-12mm.
When she got to work, she checked in to make sure I was comfortable and then I fell asleep almost immediately, as she worked her magic. She applies the lashes to the underside of your own which adds to the voluminous effect.
She had asked me to block out three hours for the process and while it doesn't always take this long, it did for me as I have quite a lot of lashes. The time is totally worth it though because the end result is so stunning; I was in love with my new look as soon as I opened my eyes.
How long do they last?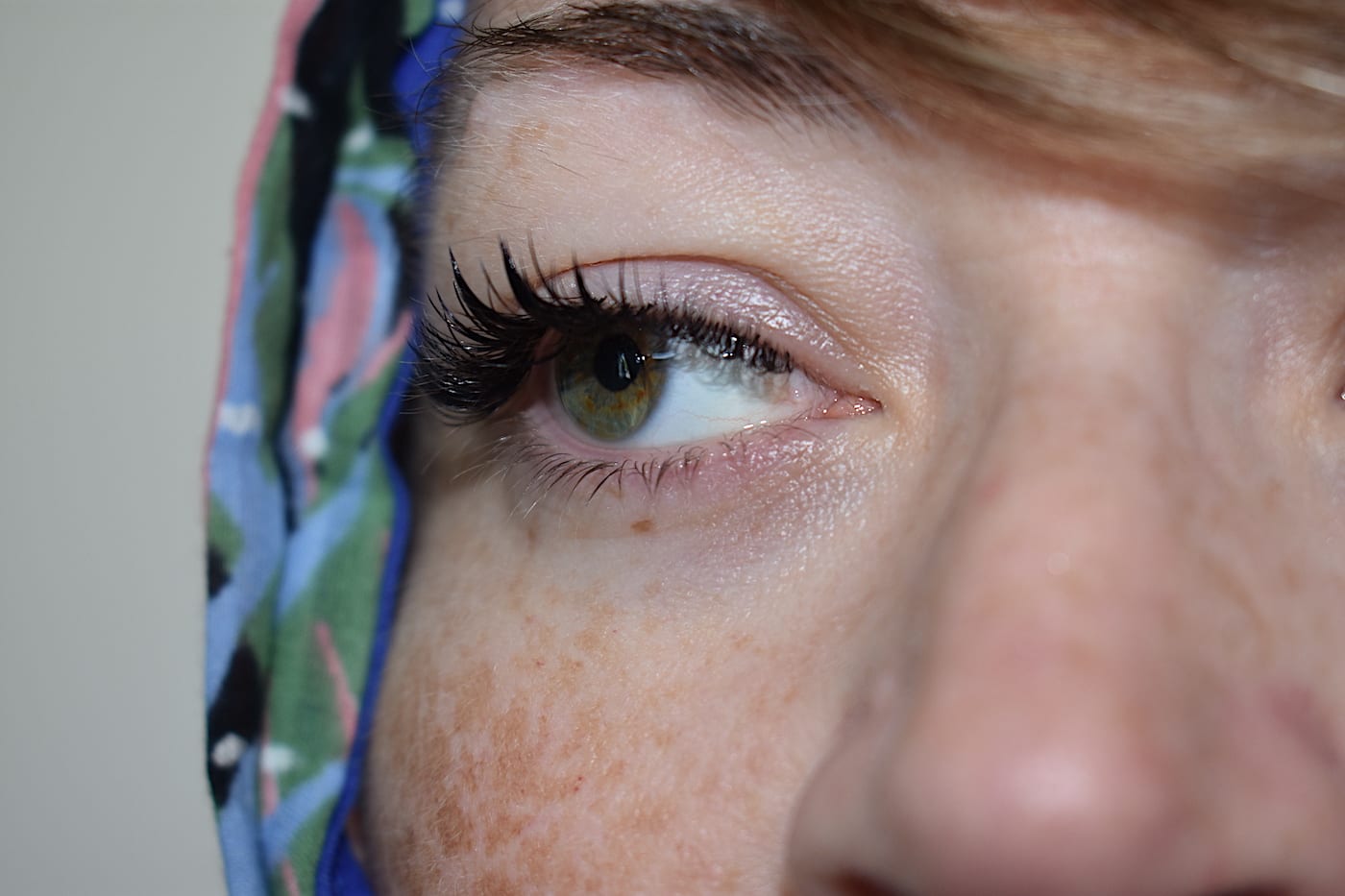 Understandably, the length of time the lashes last varies from person to person. I didn't notice any fall in the first week, which really impressed me. It's been over four weeks now, and I'm not sure if it's the way that Nikki designed the look or just good luck, but while many of the interior lashes have fallen, I still have a great winged effect on the outer edge of my lashes.
I can't recommend Studio N highly enough. Nikki truly cares about the health of your lashes and is a total pro.
Studio N, Eton Tower, Unit 1328, 13/F, 8 Hysan Avenue, Causeway Bay, Hong Kong, Whatsapp for bookings: +852 6992 6494