Kevin Hart explains his shortcomings on stage in Let Me Explain (Image: Lionsgate)
Warning - these shows are dangerously funny. Strap in, and prepare for some hilarious stories, funny observations and satirical humour that will leave you wanting more
So, you've blown off steam from the work week with nights out at your favourite wine bars and sports bars enjoying cheap happy hours, and now you're in dire need of a night in. Gather your friends, pets or lovers for a snuggle session on the couch, and indulge in the best stand up specials out there. These stand up comedy specials are sure to turn that frown upside down.
Stand up specials you need to watch
1. Dave Chappelle – Killin' Them Softly (2000)
One of the most successful and renowned comedians in the last two decades, Dave Chappelle is a stand up comedy legend, who has always been known for his material on African American culture and issues facing the black community. Listen to Chappelle in his stand up special discuss racial and social inequality that black individuals have to face on a day to day basis, including police brutality, racial profiling and drug use in a refreshingly light, easy to digest but powerful and impactful manner.
2. Chris Rock – Never Scared (2004)
Chris Rock has become a household name for his comedic talents and voice acting abilities as Marty in popular children's' animation movie, Madagascar. Take a trip down memory lane to the time when Rock had just solidified his name among the stand-up comedy greats. In one of his best stand up comedy specials – Never Scared (2004), Rock will take you on a journey, and share his views on various topics from rap music, celebrities, politics, money, love and relationships.
3. John Mulaney – New In Town (2012)
Watch John Mulaney in his New In Town (2012) comedy special tell funny and light stories about his personal life, growing up and his relationship with his girlfriend. This American comedian is relatable, easy to watch, funny and is definitely a keen observer of the human condition. Get ready for incredible stories including a highschool party gone wrong with a case of missing antique photographs and the karmic returns of falsifying medical conditions in order to get prescription drugs. It's one of the best comedy specials for a night in.
4. Amy Schumer – Mostly Sex Stuff (2012)
You either love her or hate her, but no one can deny that Amy Schumer's Mostly Sex Stuff (2012) comedy special is one of the best stand up comedy shows out there. True to its title, Schumer describes intimate details of her sex life, and tells hilarious stories of her sexual experiences and romantic relationships. Watch as the comedian destigmatises the concept of sex, outlines the double-standards of sex between men and women, and highlights the realities of dating in the modern age.
5. Kevin Hart – Let Me Explain (2013)
In Let Me Explain (2013), Kevin Hart is recently divorced from his first wife, and in his comedy stand up he tries to explain away his flaws from his compulsive lying, to his infidelity to his irrational fears. Get ready for fire to rise up on stage, a lot of hilarious reenactments of situations that Hart had experienced in his life and wildly colourful stories. Kevin Hart is by far one of the best and most successful comedians in the recent decade having even made a cross over to large blockbuster films in the past few years. When it comes to comedy specials, this is one not to be missed.
6. Ali Wong – Baby Cobra (2014)
Pregnant during the taping of her stand up comedy special Baby Cobra (2014), Ali Wong takes audiences on an amazing comedic journey, starting with her awkward dating experiences, to marrying her husband, trying to conceive, and being pregnant with her first child. It is no doubt one of the most well written and fluid running best stand up comedy specials. Listen to Wong as she funnily explains how she "trapped her husband", details her goal of never having to work again and fulfilling her lifelong dream of becoming a circle with eyelashes.
7. Jim Jefferies – Freedumb (2016)
This Australian comedian became internationally renowned for his views on gun control and gun violence in his 2014 stand up special – Bare. Jim Jefferies is notorious for his compulsive swearing, crude humour, outrageous stories and sometimes insensitive opinions on social, political and religious issues. Expect nothing less in his Freedumb stand up special, where he shares his views on Bill Cosby and the American political climate, tells stories of his personal life and his son, and shares the secret to achieving happiness. Be warned – this stand up special is guaranteed to offend!
8. Bert Kreischer – The Machine (2016)
Bert Kreischer is an American comedian known for performing his comedy stand ups topless and proudly showcasing his fabulous dad-bod. Kreisher tells hilarious stories about his two daughters, including one which involves a safeword not suitable for children under the age of 10, and one that involves a clueless dog (trust us, it's hilarious but it's also weird and a little disturbing). Later hear one of the most insane (yet unbelievable funny) true stories about how the comedian became involved in the Russian Mafia. Kreischer is without a doubt an amazing storyteller.
9. Jerrod Carmichael – 8 (2017)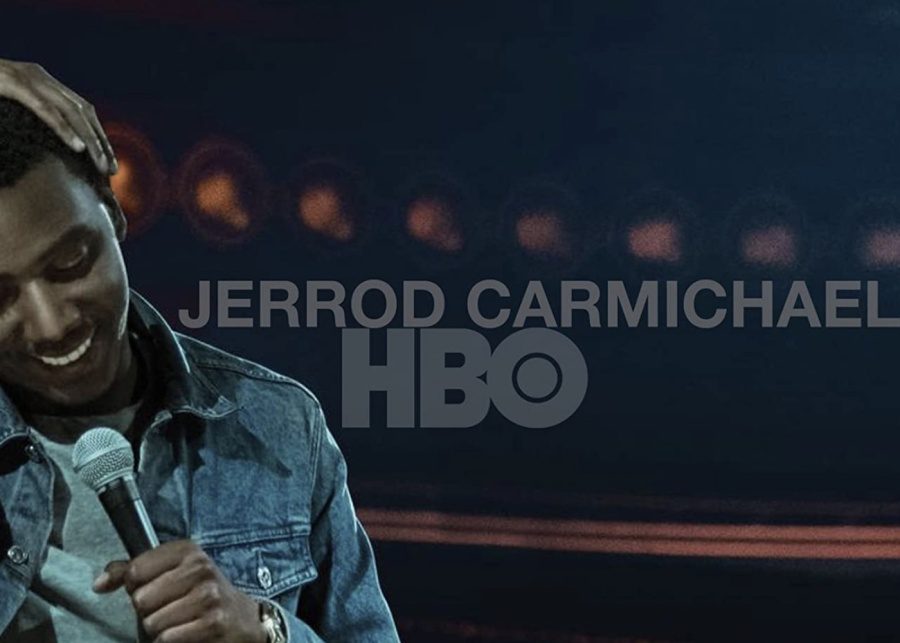 Jerrod Carmichael was the star of his own television show – The Carmichael Show, a sitcom which discusses a social or political issue each episode in a funny and light-hearted manner. He is a comedian that uses black humour to bring to light subjects that are often hard to discuss on a day to day. See Carmichael completely stripped and raw, expressing his somewhat negative views on climate change, the realities of being a black man, relationships and the Trump presidency in his 2017 stand up comedy special – 8.
10. Taylor Tomlinson – Look At You (2022)
Rising comedian Taylor Tomlinson tells all about her mental health, dating life, and getting bangs in Look At You. From similarities with Selena Gomez to the hilarious story of how the title of her special came to be, Tomlinson is a natural on stage. Mental health struggles are explored in frank and entertaining ways – we love her dark but comedic story about getting hung up on by a suicide hotline. It's certainly a great showcase of an up-and-comer honing her craft and making everyone laugh in the process.
11. Ronnie Chieng – Asian Comedian Destroys America! (2019)
After his role as a correspondent on The Daily Show and a part in Crazy Rich Asians, Ronnie Chieng takes centre-stage in Asian Comedian Destroys America! Chieng delves into his "tone issues", the disastrous journey to his wedding, and tells multiple stories with ease. The comedian's position as an immigrant leads to thoughtful yet hysterical observations. Listen as Chieng ruminates on modern American life, his job as a comedian, and subway etiquette – all while being hilariously frustrated.
12. Wanda Sykes – Not Normal (2019)
Veteran comedian Wanda Sykes skewers politics, racism, and reality TV in Not Normal. Watch Sykes probe into Trump's presidency with amusing exasperation. With quick-witted and sharp critiques, Sykes explores the state of the world as well as her personal life. Her thoughts on racism in America are as introspective as they are funny, further cementing Syke's position as an old-school comedy great. Be sure to listen to her hilarious but thought-provoking pitch on how to "rebrand the black community"!