Photography: Anastasia Shuraeva via Pexels
Moving abroad with your family? Don't forget to take your furry friends with you! Here's what you need to do to safely relocate your pets overseas.
It's been over two years since the Covid-19 pandemic has started but, even today, Hong Kong families continue to feel the ramifications of it, leaving many keen to relocate overseas. Moving internationally can cause many sleepless nights and a lot of admin… And that's before you even begin to think about relocating with your pets! So, if you're leaving Hong Kong with your furry friends, read these top tips on international pet travel from Hong Kong to ensure their safe arrival.
How to safely relocate your pets from Hong Kong
1. Do your research
Be sure to have a clear understanding of your destination's specific requirements and entry criteria before moving. Some countries don't allow certain breeds of dog; others may deny any pets that have been exposed to certain diseases. There are also multiple countries that require your pets to undergo an extensive quarantine upon arrival. Moreover, requirements for microchipping and rabies vaccinations vary from country to country – check the country-specific regulations for shipping pets here.
2. Speak to an expert
Be organised and seek expert advice, as this will make the transition much smoother and hassle-free. While speaking to a pet relocation expert may increase costs, the associated stress on your pet and family will definitely be reduced. Many vets in Hong Kong can provide this service. Their experience will eliminate potential delays to travel by ensuring all forms are submitted, and that vaccination records and health certificates are completed prior to boarding.
Not all airlines will fly pets and those that do can restrict the number of animals on each flight, so ensure that tickets are arranged in plenty of time – one to three months in advance is recommended.
3. Seasons matter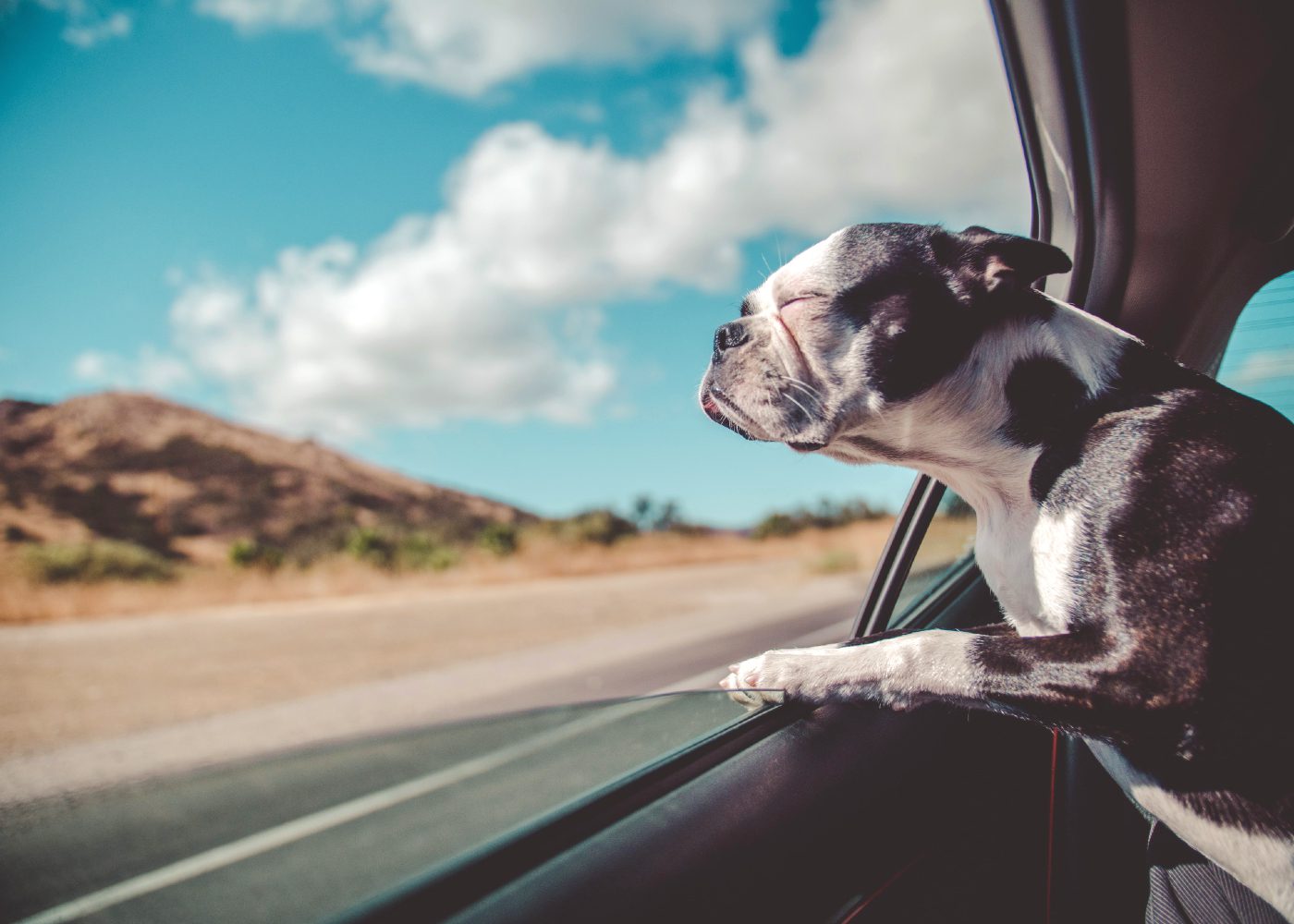 Transporting animals during the cooler months is more comfortable for pets and eliminates the risk of heatstroke and other complications throughout the journey.
It is not recommended to transport brachycephalic (short-nosed) dogs or cats, such as boxers, pugs, bulldogs, and pekinese, during the summer months. These breeds have difficulty maintaining a normal body temperature and air intake even under normal circumstances, so it's best to avoid any added strain as a consequence of travelling.
4. Desensitise pets to the moving process
Moving a pet to a new home and new country can increase an animal's anxiety levels. This can be managed by desensitising them to the moving process by gradually exposing them to physical triggers in the home. Start by introducing moving boxes, bubble wrap, and their travel box in the house during stress-free times. Reward their inquisitive and positive behaviour with treats, thereby encouraging them to be less fearful of the incoming changes.
5. Maintain routine
In the days leading up to relocating your pets, try to maintain your pet's routine: feeding times, walks (if relevant), and don't forget about those all-important play dates and cuddles on the couch! The consistency will reduce any build-up of anxiety due to a lack of structure.
6. On the move: Preparing your pets' den
It is important that you purchase an appropriate-sized container for your animal. Some airlines can be very strict on sizing, ensuring that the animal travelling has sufficient space to move throughout the journey. Here's some helpful guidelines from the International Air Transport Association (IATA).
Once you've sourced the right crate, make your pet feel comfortable and safe inside by creating a cosy den for them. Adding a blanket or cushion that they are familiar with and including some of their favourite toys will help guarantee they see it as a secure place. This will reduce the stress on your pet on the move day. You can even feed your pet in their new crate, so that they associate it with positive times, rather than with visits to the vet or travelling.
7. The big day: Equipping the crate
Installing a water bottle or water dropper inside the crate is imperative to avoid dehydration; adding a block of ice to a container within the crate will ensure a steady supply of water throughout the journey. Putting in a few toys that encourage your dog to find a treat will provide entertainment and some brain stimulation throughout the journey, though you'd want to make sure that they are not toys that can be chewed up and swallowed, leading to foreign bodies. A toilet paper roll filled with a treat or a tough toy, like a Kong, can be kept in the crate, as there is little chance that your pet can cause damage to themselves with these. If in doubt, keep the toys and blankets out of the crate, as anxiety can make your pet do things they normally wouldn't, such as chewing up their favourite blanket.
It is not recommended to administer sedatives to your pet prior to a flight, as this may cause problems when they are in the air. Speak to your veterinarian to see if an anti-anxiety medication may be helpful for your pet. If you are going to use an anti-anxiety medication such as CBD oil or gabapentin, try it a few weeks before departure to make sure that your pet tolerates it well, as every pet is different. Lastly, have a contingency plan. Airlines can change policies and weather delays happen, so make sure you have alternative arrangements for every scenario.
8. On the other side: A new beginning, together
Despite the stress and strain caused by relocating, starting a new life overseas is an exciting time for the whole family – pets included! Make sure you give your pet lots of attention and introduce familiar objects, like toys or blankets, once you arrive. Settle into a routine as soon as possible to ensure your pet can be acquainted with their new surroundings and feel safe to explore. Lastly, remember to update your pet's tags or microchip information with your new address and updated phone number. Happy moving!