Stay in one of the most private islands in the world, Gladden Private Island (Photography: Gladden Private Island via Facebook)
With the hustle and bustle of city life around us everyday, peace and tranquillity can be hard to find in Hong Kong. For your next tropical getaway in 2023, seek out these private islands for your exclusive haven.
We may have our fair share of white sandy beaches in Hong Kong, but what we almost never have in this city is: privacy. Luxurious, exclusive, and simply heavenly, private islands are destinations that every urban dweller will put on their travel bucket list. Not only will you be able to enjoy absolute privacy, you can also learn valuable information about the biodiversity of the islands. So, grab your board shorts or bikinis and plunge into the waters of these private islands in 2023!
Amazing private islands for once-in-a-lifetime experiences
1. Gladden Private Island, Belize
For a true private island experience, Gladden Private Island in Belize certainly rises to the occasion. In the heart of the Belize Barrier Reef Reserve System, two to four guests can have an all-inclusive luxury resort all to themselves. In the 3,000-square-foot villa, you can dine, snorkel, paddle, and relax all you want in complete privacy – no neighbours, just views!
Find out more about Gladden Private Island.
2. Amanpulo, Philippines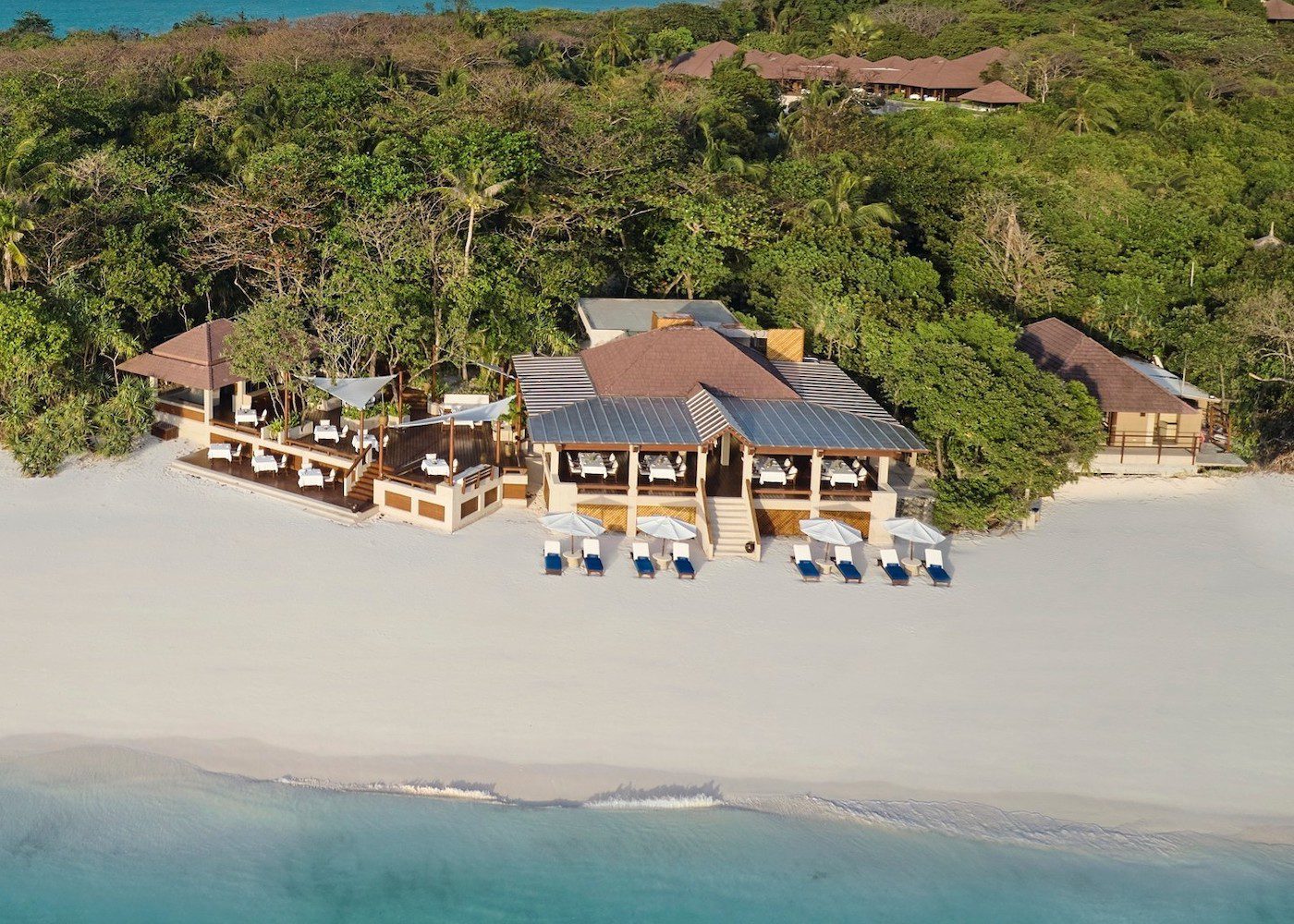 Away in Northern Palawan in the Philippines is Amanpulo, a resort that sits upon a private Pamalican island. Stay in a secluded luxury villa and marvel at the pristine reefs out in the blue. Although multiple guests can stay on this private island at the same time, it's unlikely you'll bump into anyone else during your stay. A back-to-nature experience in comfort and privacy, Amanpulo is where you can rejuvenate while experiencing adventures like discovering pearls and exploring the ocean.
Find out more about Amanpulo.
3. Over Yonder Cay, Bahamas
If you're in search of an eco-chic private island in 2023, Over Yonder Cay in Exumas, Bahamas will be your dream destination. Proving that sustainability and luxury can go hand-in-hand, Over Yonder Cay is an eco-friendly haven that harnesses an impressive renewable power system, using the wind and Sun. Four uniquely designed villas with private beaches are available on the island. You can indulge in activities on the sea and the land, with a golf course, beach club, tennis courts, and more.
Find out more about Over Yonder Cay.
4. Islas Secas, Panama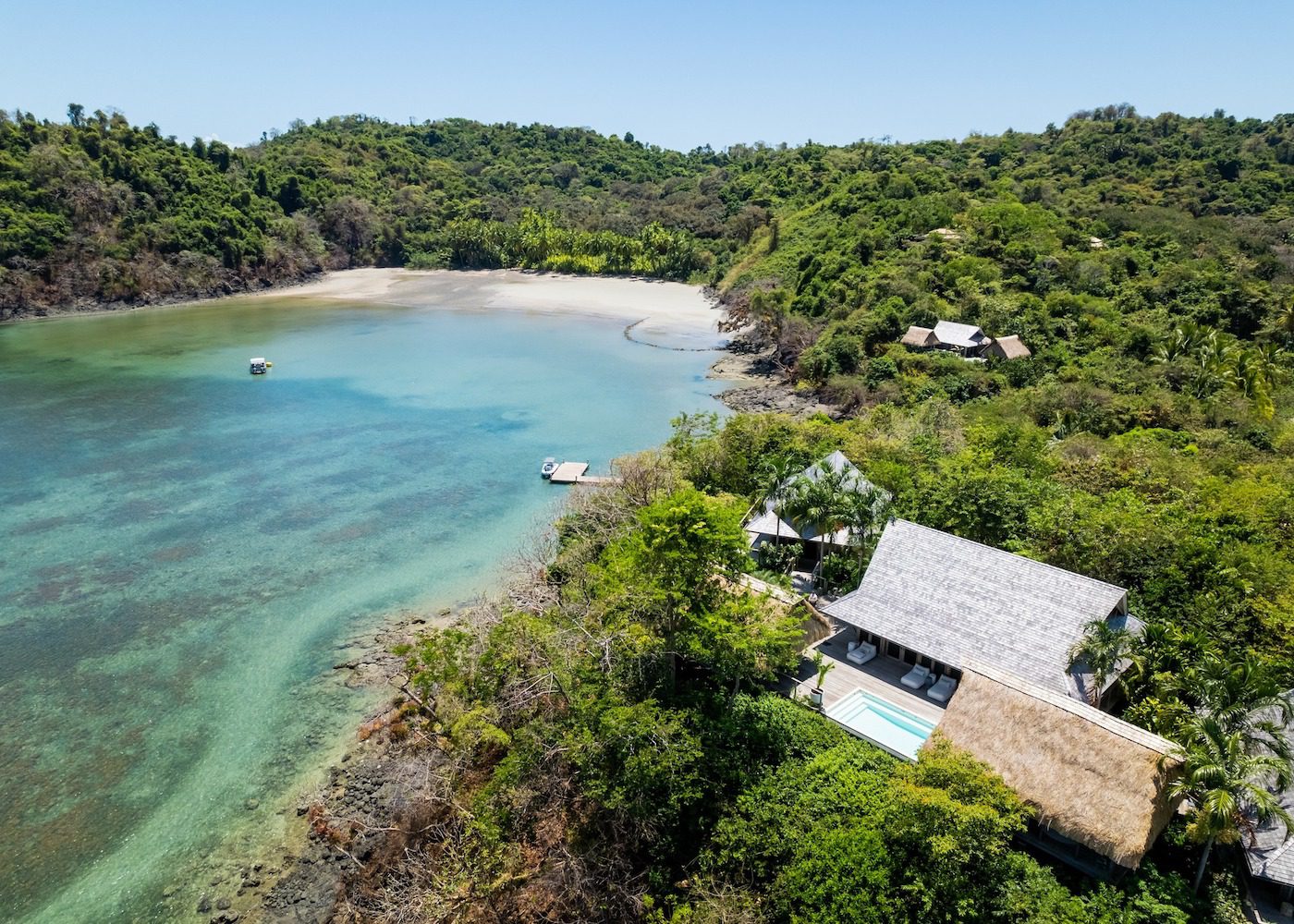 A truly unique private island experience is waiting for you at Islas Secas in Panama! Putting the spotlight on conservation and preservation, this place offers guests an exclusive marine safari adventure. When not staying at one of the luxe casitas, you can take a guided tour to see the biodiversity of the archipelago. You may catch a glimpse of humpback whales, sea turtles, giant manta rays, and many other fantastic species. Moreover, you can fully immerse yourself in nature by going snorkelling, hiking, and fishing, with a conservation expert.
Find out more about Islas Secas.
5. North Island, Seychelles
Experience barefoot luxury at one of the 11 villas on North Island in Seychelles. Built from local materials, the villas offer the ultimate experience of privacy and grandeur. As one of the world's most biologically diverse areas, North Island enables guests to learn more about eco-friendly initiatives like forest restoration, marine conservation, and other local community projects. You can even join the conservation team that patrols the beaches to help any sea turtles that may need help with nesting. Bonus: see if you can spot Brutus, the famous island tortoise who's believed to be 160 years old!
Find out more about North Island.
6. Song Saa Private Island, Cambodia
Jet over to Cambodia's Koh Rong Archipelago to bask in the beauty of Song Saa Private Island in 2023. A luxurious sustainable sanctuary, the island celebrates and preserves the distinct nature and culture of Cambodia. This ethical resort spent years rehabilitating the reefs around it, which can now be experienced by the guests. The Song Saa Foundation House Reef Snorkelling Safari with Marine Scientist is a terrific opportunity to explore the "House Reef" with an expert. During this trip, you can explore the local islands around the archipelago and partake in a once-in-a-lifetime bioluminescence night snorkelling session.
Find out more about Song Saa Private Island.
7. Banwa Private Island, Philippines
At one of the last untouched places on Earth in North-Eastern Palawan, the intimate Banwa Private Island is waiting to be explored. The contemporarily designed villas give you the utmost privacy while immersing you in the natural beauty of the island. Banwa Private Island is also dedicated to preserve the local environment. At the heart of the island is the Aquos Foundation, which pursues conservation initiatives like reef generation and endangered species preservation. For the more adventurous amongst you, test the waters with diving trips and water sports, before relaxing on land with golf, tennis, visits to the spa and wellness centre, and stargazing.
Find out more about Banwa Private Island.
8. Tagomago Private Island, Ibiza
Head over to the idyllic Tagomago Private Island to experience Mandarin Oriental's signature service and hospitality, furthered by top-level luxury and privacy. One of Mandarin Oriental's Exclusive Homes, you can rent the five stunning villas on the 148-acre Mediterranean private island. Guests will gain access to private beaches, saltwater pools, jacuzzis, and a water sports centre. Want to explore Ibiza's infamous nightlife? You can also sail to nearby islands and have a taste of local culture. Bask in the wonders of Ibiza the Mandarin Oriental way – with a dedicated concierge and butler on-hand 24/7, as well as a private chef.
Find out more about Tagomago Private Island.
9. Niyama Private Islands, Maldives
What's better than one private island? Two! Niyama Private Islands consists of twin islands, Play and Chill, connected by a bridge. On Play, adventurous guests can frolic among trees, bask in the sea, and retreat to a villa on the white sand. For a more relaxing time, head to Chill where you can revel in the Drift Spa, explore culinary delicacies, and lounge in an over-water villa. Niyama Private Islands is also the only luxury surfing resort in the Maldives, with waves breaking right off the edge of Play island. Hang ten during the day then catch the sunset at your villa to complete your five-star tropical holiday.
Find out more about Niyama Private Islands.