With Valentine's Day coming up, love is in the air. So we've asked sexperts Sara Tang and Valentina Tudose for help in dealing sexual performance anxiety.
We all love to feel that flutter when we're attracted to someone. But, ideally, you want your knees to be weak from lust and desire, and not because you're worried about how you'll perform when the clothes start coming off. Sex is an important part of romantic relationships. But for those of who feel nervous about physical intimacy, it can be a cause of anxiety and can even result in problems in our relationships. However, sexual performance anxiety in the bedroom is more common than you would think. For help, check out the expert advice from sex coach Sara Tang and relationship coach Valentina Tudose in our new Honeycombers sex advice series: Pillowtalk.
Sexual performance anxiety: How to lose your inhibitions between the sheets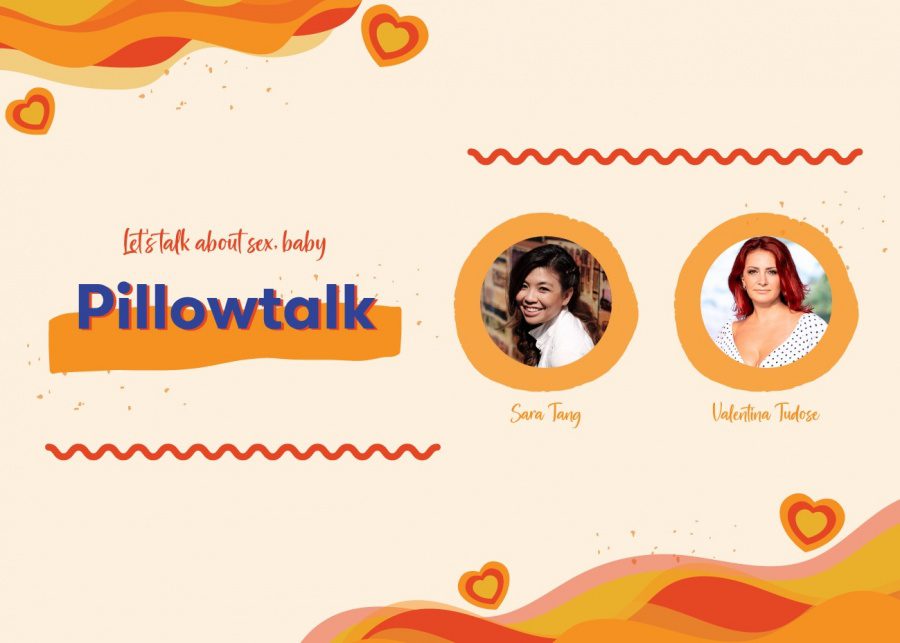 Sara Tang: Sexual performance anxiety is a fear that you won't perform well in bed or satisfy your partner sexually. This can result in painful sex, faking orgasms, erection issues and it can cause us to avoid sex altogether. It can also make us less present and easily distracted from our partners.
Valentina Tudose: Stress is a fact of life. It's a normal response to situations that require extra energy and focus, like being physically intimate with a partner. But it is also very dependent on our perception and interpretation of the events that triggered the stress response.
If we foresee a negative outcome, we call that stressful feeling fear or anxiety. But if we feel good about ourselves, stay present in the moment and are looking forward to what's about to happen next, we call that stressful feeling excitement or anticipation.
No stress sex: help for sexual performance anxiety
ST: To overcome a negative stressful feeling that is causing sexual performance anxiety, it can be helpful to work with a sex coach. A sex coach can help you to first identify the root cause of your performance anxiety. Whether it's poor body image or mental health issues, relationship problems or previous negative sexual experiences, there are different strategies that can be undertaken to address the issue.
VT: For many, sex is a goal-oriented activity, so it's hard to not focus on a potential 'failure to please' or 'to deliver' on what we assume are our partner's expectations.
ST: Overall, you will need to shift your perceptions from thinking about sex as a performance. And with it, the anxiety that you are falling short of some expected "norm" or "ideal" of sex.
VT: Ultimately, sexual performance anxiety is a result of us worrying too much about not being good enough. But what if we switched the script and started taking advantage of that extra stress energy to be more creative, more present and more giving to our partner?
ST: Sex is about pleasure, not performance. And great sex isn't meant to be 'goal-oriented,' it's about intimacy, connection and being present. So the more you reduce the pressure on yourself to perform, the less anxious you will feel, and the more likely you are to have a satisfying encounter.
VT: After all, sex is a beautiful adventure so why waste all that time and energy being in our own head, when all the best things are happening right in front of our eyes or at the tip of our tongue?
Get over yourself and into your partner
ST: Instead of overly focusing on your own fears and insecurities, I encourage you to build your sexual confidence by exploring different ways to please your partner and asking what feels best for them.
VT: To counteract performance anxiety, it helps to shift the 'goal' of a sexual encounter from 'being the best lover', 'having the perfect penis' or 'giving the best oral' to being more present and aware of our partner's response. Literally less thinking and more feeling.
ST: If you find that your performance anxiety is causing you to constantly overthink and over-analyze your sexual encounters, try some mindfulness tools to relax your body and be in the moment. Practice using breathwork, eye-gazing, non-judgemental awareness and a deliberate focus on your senses to pull your attention away from intrusive thoughts and back to the present.
VT: A good lover is not one who moves through crazy sex positions or pushes hard for the orgasm as if it was an Olympic race. But rather one who pays attention, who modulates action to match a reaction and one able to relax in the moment. Enthusiasm and generosity are much more useful qualities in the bedroom so focus on putting your attention on your partner.
Next time you engage in sex, remember it is not about you or your partner having an orgasm, how many times you can do it or whether you are better than all the other partners they've been with. Sex is about a shared experience! A time in which you give and you receive in equal measure. It is definitely not a competition. Those butterflies you're feeling can mean you're scared of what may happen, or they can be the superpower that makes sex amazing and mind blowing. What will you choose?
ST: The bottom line is that sex doesn't have to be "picture-perfect.' In fact, it's very normal for sex to sometimes be messy, awkward, weird and mediocre. So it's always ok to turn towards your partner, laugh and shrug it off, without feeling too anxious about it.
Our experts
Sara Tang is a certified sexologist and coach. She believes that sex is a skill and everyone can learn how to get better in bed. She is most passionate about helping people who had a limited sex education or culturally conservative upbringing feel more connected and confident with their sexuality. Sara has previously been a student of Human Sexuality at Stanford University, an erotic writer, and a sex toy party entrepreneur. Follow her on Instagram @hellosarasense or visit her website.
Valentina Tudose is a Transformational Relationship Coach, hypnotherapist, sexpert and TEDx Speaker. She is passionate about educating and empowering her clients to communicate effectively, learn more about themselves and how to create positive, deeply meaningful relationships with others. She is one of the most popular Hong Kong TEDx Speakers with her talk on 'Embracing Unconditional Love.' Follow her on Instagram @therealqueenmaker or visit her website.