We're feeling frisky at Honeycombers, so we've asked sexperts Sara Tang and Valentina Tudose for help with affairs of the heart and the bedroom. First up, what to do when you and your partner have mismatched libidos
How often do you find yourself saying, "Not tonight, honey. I've got a headache." Or maybe your partner is the one who just isn't in the mood quite as often you would hope? Sex is an important part of romantic relationships. But how much is enough? And how do you ask for more? Or ask for less? The problem of mismatched libidos happens to couples more often that you would think. For help, check out the expert advice from sex coach Sara Tang and relationship coach Valentina Tudose in our new Honeycombers sex advice series: Pillowtalk.
Mismatched libidos: My partner's sex drive isn't as high as mine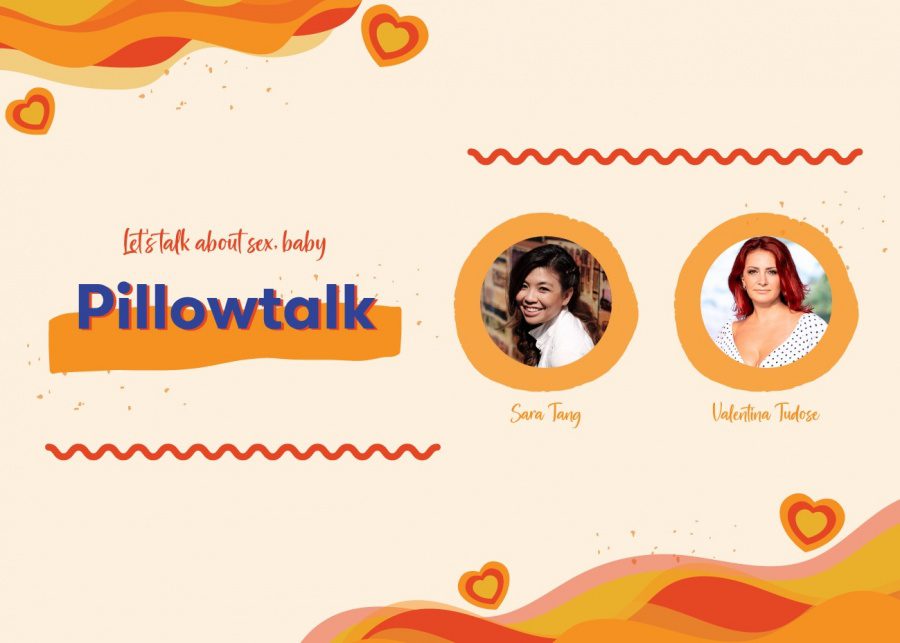 Sara Tang: Mismatched libidos is one of the most common issues that I work on with couples, so as a starting point, I want to normalise this situation that you're experiencing.
It's totally normal for our sex drives to constantly fluctuate over the course of our lives, and naturally there will be times we will not be in sync with our partner. This doesn't mean that something is fundamentally wrong with the relationship.
However, it can be a frustrating situation and it's easy to feel like the relationship has lost its spark. Typically, the higher libido partner feels rejected and undesired, and the lower libido partner feels pressured and guilty.
Valentina Tudose: Yes, 100%! Sex is a fundamental part of a romantic connection – I call it the 'relationship glue'. In the early days of a relationship (commonly described as the Lust phase), sexual desire is spontaneous and mutual – pretty much a biological 'given'. This creates an illusion of perfect sexual compatibility, which leads to assumptions and expectations later down the line.
When this levels off to the partners' 'normal', it's sometimes interpreted as 'you don't want me anymore' and can cause friction and disappointment due to feelings of rejection. Understanding that this is completely natural is the first step.
ST: I often suggest broadening the definition of sex when I work with couples experiencing mismatched libidos. Sex is a form of connection and intimacy, and a meaningful sexual interaction doesn't always have to mean full on intercourse.
Talk to your partner and brainstorm some ideas for shared intimate experiences that could feel pleasurable for the both of you, but aren't "goal-oriented". Some ideas could be watching porn together, giving each other a sensual back rub, using sex toys or even lending some support to the higher libido partner while they self-pleasure.
VT: Supporting your partner through the ebbs and flows of desire and finding ways to meet each other's needs in creative ways is one of the most rewarding parts of a relationship. Spend time exploring each other's sexual landscape – your turn ons and turn offs, fantasies and fears and what ultimately needs to happen for you to be sexually fulfilled.
ST: For the lower libido partner, it is especially important for you to learn to say "no" in a way that is thoughtful and constructive. You could try to suggest an alternative time when you may feel more up to it. A "how about we try again this weekend?" is usually much more well-received than a hard "no".
Also make sure you show your appreciation and affection to your higher libido partner in other ways. Shower your partner with hugs, kisses and cuddles, as well as eye contact and words of affirmation ("you're wonderful") to reassure them that they are still desirable, and that you want to stay close and connected, even though sex may not be on the table that day.
VT: As time passes and relationships evolve, we tend to shift towards 'responsive desire'. This means some people need to be 'seduced', persuaded to have sex rather than feeling the desire without being 'prompted'. The key ingredient here is 'feeling wanted'. They need to see desire rather than pressure in their partner's eyes, so they can be reminded of how much fun sex can be. Explore what your partner needs to get in the mood, create anticipation and allocate time for emotional intimacy before expecting physical intimacy.
Poor timing and feeling pressured to have sex are two of the biggest passion killers so avoid them by agreeing on a mutually acceptable frequency and ways to create a safe, intimate and non-judgemental space for intimacy to happen.
Our experts
Sara Tang is a certified sexologist and coach. She believes that sex is a skill and everyone can learn how to get better in bed. She is most passionate about helping people who had a limited sex education or culturally conservative upbringing feel more connected and confident with their sexuality. Sara has previously been a student of Human Sexuality at Stanford University, an erotic writer, and a sex toy party entrepreneur. Follow her on Instagram @hellosarasense or visit her website.
Valentina Tudose is a Transformational Relationship Coach, hypnotherapist, sexpert and TEDx Speaker. She is passionate about educating and empowering her clients to communicate effectively, learn more about themselves and how to create positive, deeply meaningful relationships with others. She is one of the most popular Hong Kong TEDx Speakers with her talk on 'Embracing Unconditional Love.' Follow her on Instagram @therealqueenmaker or visit her website.