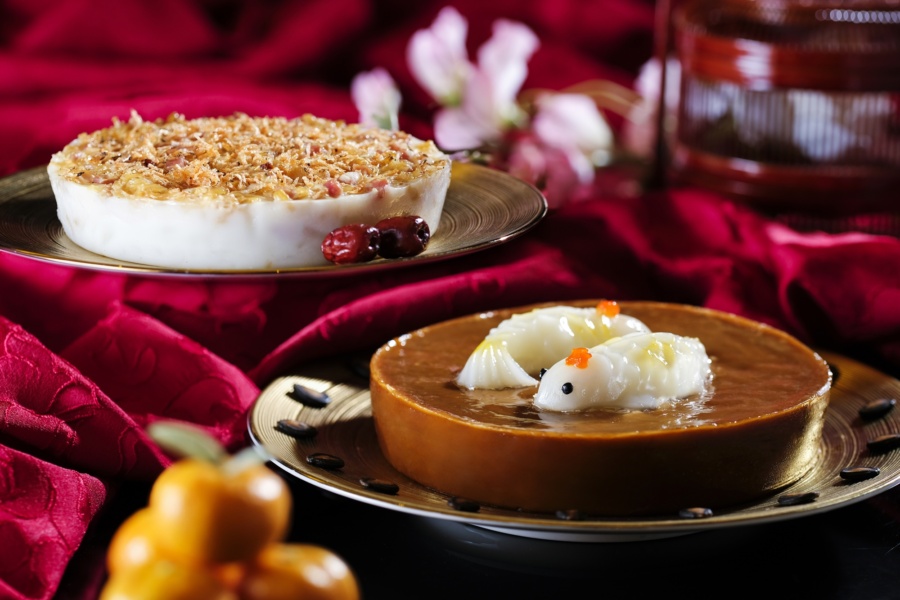 An all-time local favourite with a lavish touch, Man Ho Chinese Restaurant's Sakura Shrimp Turnip Cake is created using only freshly-sourced ingredients from premium conpoys, Sakura shrimps to preserved sausages. Black Sugar Coconut Pudding, on the other hand, is decorated with a pair of Koi made of coconut pudding to symbolize wealth and prosperity. Mindful of the importance of quality, each festive cake or pudding is prepared-to-order without artificial preservatives, before packed into a premium gift box for festive indulgence.
Available from now through 11 February 2021, each box of festive goodie is priced at HK$208. Orders made on or before 31 January 2021 is entitled to an early bird offer at HK$168 per pox.
At the same time, Jubilance Hamper (HK$988) and Great Fortune Hamper (HK$1,888) filled with Man Ho Chinese Restaurant festive goodies, house-special Smoked Salmon Premium X.O. Sauce, hand-selected wines and dried seafood are also available, presenting you with an excellent choice for both festive gifting and sharing with family.