Whether your little people are into water sports or indoor gaming, these kids party venues in Hong Kong guarantee a memorable party experience for all
There are numerous places in Hong Kong where you can shop kids' clothes and interesting gifts for kids; but when your kids have outgrown balloon-twisting, bouncy castles and poolside birthday parties, planning a party for them and their friends can be a challenge. If you've got birthdays coming up, try booking one of these ultra cool kids party venues in Hong Kong, and keep everyone happy.
Top kids party venues in Hong Kong
1. Treasure Island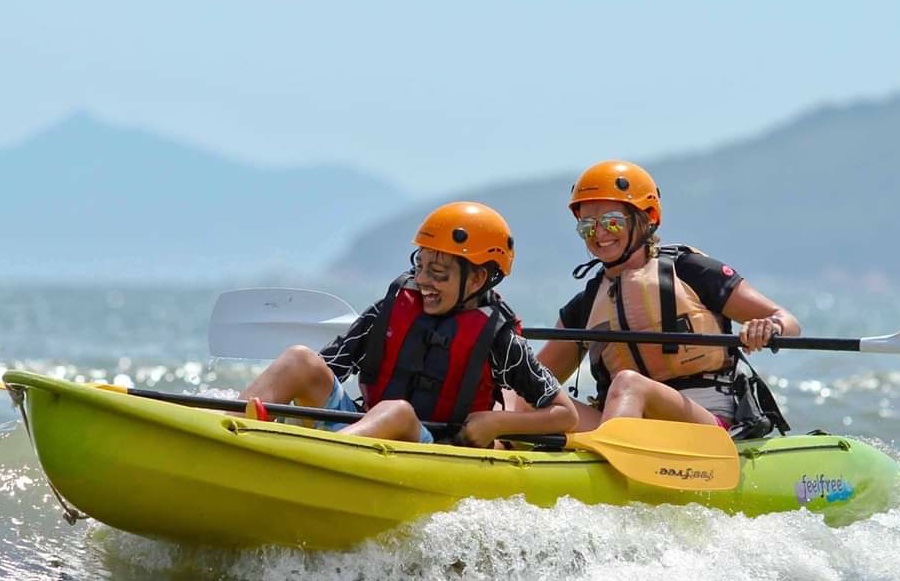 Looking for kids party venues in Hong Kong for your athletic kids? The campsite at Pui O Beach offers a full range of options from birthday parties and barbecues to overnight camping and kid-friendly water sports. Birthday party packages consist of beach, adventure and water sports categories. Fully trained instructors are on hand and the group prides itself on its safety record.
They also offer various summer camps for kids in Hong Kong.
Treasure Island, Pui O Beach, Lantau Island, Hong Kong, p. 2546 3543, 大嶼山貝澳泳灘
2. Lost Junior
The "Lost" in Lost Junior stands for Learn, Observe, Solve and Think. It makes use of STEAM cross-discipline play in a series of reality adventure escape games, each rated for difficulty. The four themed rooms allow kids aged from 6 to 14 to plan an escape from Alcatraz Prison, learn wizardry at Magic School, solve the mystery of the lost continent of Atlantis or explore the Incas' Lost City of Gold. The venue can host up to forty kids and parents.
LOST HK Junior has multiple locations in Hong Kong
3. Ryze
Jumping around in a trampoline park has to be on the cards for any kid that wants to celebrate at a party! Also, their party packages come with party table covers, napkins, and utensils so there's not much you'll need to carry yourself. How much fun can you have? The limit does not exist! Have a look at your calendar though, as they can't schedule private parties on Fridays, Saturdays, Sundays, summertime, or holidays.
Ryze, 321 Java Road 3/F, Quarry Bay, Hong Kong, p. 2337 8191
4. Sketch Studios
Let's be honest, who wouldn't like a neon party (kids and adults alike)? At Sketch Studios there's so much in store and kids that love exploring their creative side while having a ton of fun will absolutely love it! The parties contain a mixture of painting, music, drawing, using chalk on walls, and accessorising with neon items. Side note: it can get a little messy with paint everywhere so don't bring your most expensive tees. Booking needs to be made five days in advance of your party.
Sketch Studios, 4/F, 12 Lan Kwai Fong, Central, Hong Kong, p. 5117 5092
5. Maggie & Rose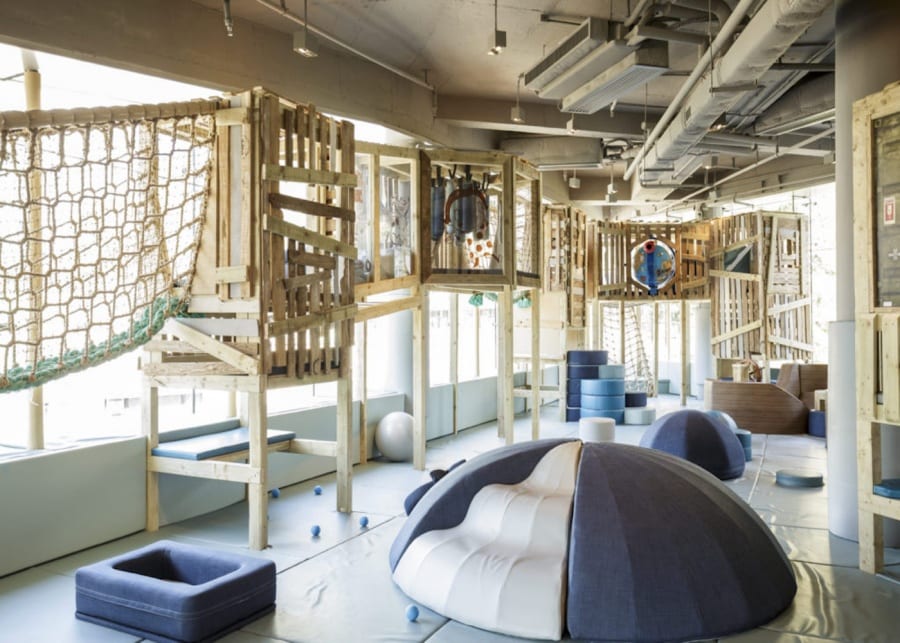 You can host a private party on either the third floor (a vast space of 9,000 sq ft.) or the terrace on the fourth floor here, either way your kid(s) will have a fun-filled party. The rooms have cute adventure themed motifs and we love the educational touch of books. Maggie & Rose also provide their own catering service so your party will never fall short of good food.
Maggie & Rose has locations in Repulse Bay and Causeway Bay.
6. Ocean Park
For kids that love animals and Ocean Park in general, throwing a themed birthday party will tickle any child with excitement. Ocean Park offers five different packages for parties, all differing in theme and location. The Justin's Deep Sea Carousel package has the best seats in front of the grand panel at the Grand Aquarium and paired with a big hotel-style buffet feast for your guests, surrounded by a huge collection of sea creatures.
Find out more about Ocean Park's birthday party packages here.
7. Hong Kong Disneyland
Go big or go home! Hong Kong Disneyland will make every child's fairytale dreams come true. There's a deluxe package and standard package, both come with a buffet, Disney themed-cake, and fun activities. The deluxe package includes more dreamy decors, themed treats, and LED backlighting.
Read more about Hong Kong Disneyland's party packages here.
8. Lasermads (Temporarily closed)
The one and only spaceship-themed laser tag arena in Hong Kong, Lasermads is one of the best kids party venues in Hong Kong. It offers custom catering and games for up to eight players. Featuring a wide range of gaming options such as The Killer and Teams/Territories, each of the games fosters teamwork and challenges players' ingenuity. Don't forget to keep an eye out for online reservation discounts.
Lasermads, 11/F Ying Kong Mansion, 2-6 Yee Wo Street, Causeway Bay, Hong Kong, p. 2343 3033, 銅鑼灣怡和街2-6號英光大廈11樓
9. Mingle Farm (Temporarily closed)
Yes, you can go glamping in Hong Kong – a definite step up from sand-infested sleeping bags and musty tents. Besides classic caravans, there are also AEcoSpheres, transparent bubble tents straight out of the 1960s, as well as giant mushroom Fantasy inflatables. Beds, sleeping bags, air con, microwaves, gas cookers, barbecue grills and hot showers are part of the no-tears set-up.
Mingle Farm, Nim Wan Road, Pak Nai, Lau Fau Shan, Yuen Long, New Territories, Hong Kong, p. 9785 8263, 元朗流浮山上白泥稔灣路 (樂逍遙漁場旁)
10. Zero Latency (Temporarily closed)
Nothing says 'birthday' more than Zombie Survival X2 – your team is trapped in a fort amidst a zombie outbreak! It's just one of Zero Latency's four free-roam virtual reality sessions. Kids aged 16 or above can act out challenging scenarios as a team, or go for a shooter-on-shooter play. Sessions last for thirty minutes and can accommodate up to eight players.
Zero Latency, 11/F Montery Plaza, 15 Chong Yip Street, Kwun Tong, Kowloon, Hong Kong, p. 2762 0108, 觀塘創業街15號萬泰利廣場11樓
11. SuperPark (Temporarily closed)
Taneli Sutinen of Finland developed this meaningful fun concept after watching his daughter play. Hosts will take care of your kids as they burn off excess energy on obstacle walls and other activities that develop teamwork and mutual trust. It's great that parents are encouraged to join right in! The parties are all-inclusive, with a choice of food packages plus decorations, goodie bags, party socks and free e-invitations. It's absolutely one of our favourite kids party venues in Hong Kong.
SuperPark, G/F One SilverSea, 18 Hoi Fai Road, Kowloon, Hong Kong, p. 3611 0139, 海輝道18號一號銀海