The 852 can get quite scorching at times (Photography: Mi Pham via Unsplash)
"I love the humidity!" said nobody ever in HK. Keep cool in Hong Kong with our handy hints this summer.
Some people love being outside in the warm weather, spending time at the best beaches in Hong Kong or hitting up any of the cities amazing hiking trails. But some people struggle to beat the heat, so we've put together a beginner's guide on how to keep cool in Hong Kong. If none of these work, then just head straight to the nearest bar for some Hong Kong craft beer.
How to keep cool in Hong Kong
Beat the heat with these handy hints to survive in the humidity. Read full story here: https://bit.ly/2jrUXIS

Posted by Honeycombers Hong Kong on Wednesday, August 1, 2018
1. Cheap and cheerful ice cream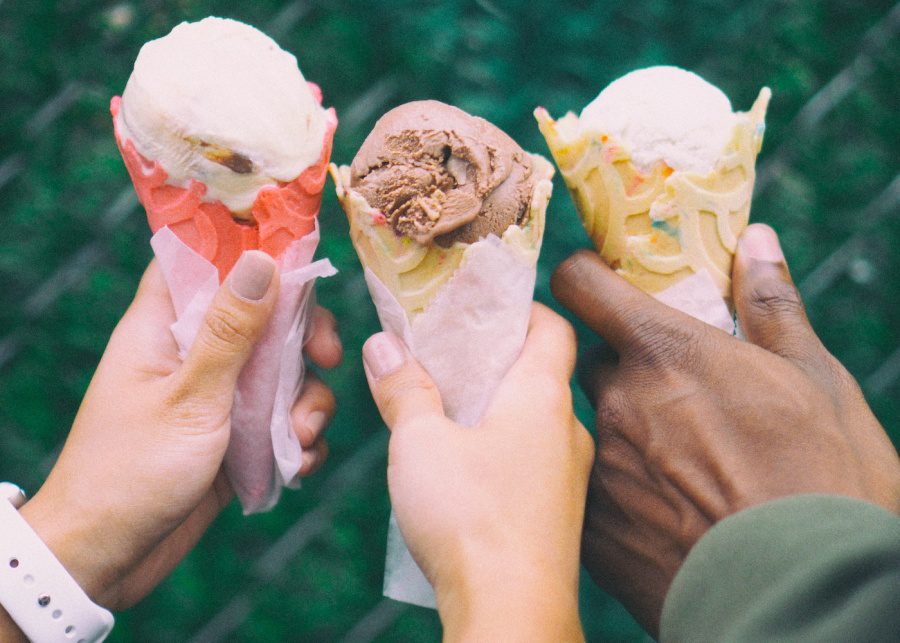 A local favourite, grab a soft scoop of happiness from McDonald's stores to help you keep cool in Hong Kong. We promise, you won't be disappointed with the magic.
Or, if you're a bit more bouji, then check out our fave ice cream stores in Hong Kong
Available at McDonald's stores across Hong Kong.
2. Up your fan game in Sham Shui Po
The invention centre of Hong Kong, where local vendors demo their newest and weirdest wonders, Sham Shui Po is the best place to pick up a customised fan and to strut your stuff through the streets. Owning one of these bad boys makes you a true Hong Konger too.
Check out the markets in Hong Kong.
3. Blades of polar glory
Shopping malls are the real heroes of summer in Hong Kong! Get a face full of air con and ice at Cityplaza. Located on the first floor is an ice rink for you to glide around or, in our case, claw onto for dear life and drag yourself around while questioning your life choices.
Find out the locations of all the other ice rinks in Hong Kong here.
Ice Palace, 2/F, Two Cityplaza, 18 Tai Koo Shing Road, Tai Koo, Hong Kong, p. 2844 8688
4. Flail around at Kennedy Town Swimming Pool
While the idea of a public swimming pool in an overcrowded city may not inspire confidence in some, Kennedy Town Swimming Pool is an amazingly nice spot for a quick dip. With indoor and outdoor pools, you'll be able to cool off in no time.
These are our other top picks for swimming pools in Hong Kong.
Kennedy Town Swimming Pool, 2 Sai Cheung Street North, Kennedy Town, Hong Kong, p. 2817 7973
5. Put back some sugar cane juice
Summer isn't summer without trying freshly made sugar cane juice. Sipping on sugar cane is a traditional Cantonese pastime and is a healthy and tasty way of cooling yourself off. We are fond of the offering from Kung Lee.
Kung Lee, G/F, 60 Hollywood Road, Soho, Central, Hong Kong, p. 2544 3571
6. Grab some shades in Causeway Bay
Future lookin' a little too bright? Or is that just the insane sun? Either way, remember to pack some sunnies before heading out during the hot days in Hong Kong. Whether in one of the stores at Causeway Bay or a big sprawling mall in that area, you can find a pair of shades to keep you from squinting.
Check out our guide to Causeway Bay.
7. Opt for lighter, more refreshing meals
When the weather's boiling, you rarely want your food to be as well. Opt for refreshing treats like fruit (you can never go wrong with watermelon!) when you want a snack. However, if you're looking for a full meal, sometimes wolfing down a heavy burger can just make your temperature rise. Go for some of the city's many salad and vegetarian restaurants for a lighter meal that will leave you feeling fresher and less bogged down.
Discover the best salads and vegetarian restaurants in Hong Kong.
8. Hit the waters at the beach
Pools just hit differently when you have the salty seas. No doubt a hotspot for the days of high temps and humidity, the beach is a classic for good reason. You can take advantage of the sun and get your tan on, or feel and waves and cool off in the brisk water. Try heading to a hidden beach to fight some of the crowds on the especially popular days.
Find out more about beaches in Hong Kong.