Hong Kong has some truly unique shopping malls (Photography: Cheung Yin via Unsplash)
For those who are fashion-forward (or shopaholics), these Hong Kong shopping malls are must-visits
Looking to shop handbags, men's shoes or jewellery in Hong Kong? There are an array of dazzling Hong Kong shopping malls that are well-stocked with everything from luxurious fashion items to the latest homeware collection. We've chosen some of our favourites, that impress with great design and stunning wares!
Check out these Hong Kong shopping malls
1. Mira Place
Designed to be the shopping, dining and business hub, Mira Place has got over a hundred and fifty upscale lifestyle stores and forty restaurants and cafes, including Michelin starred and vegetarian restaurants. The mall is  connected to its design hotel The Mira Hong Kong, which also provides first class venues for business meetings and conferences.
Read more about The Mira Hong Kong.
Mira Place, 118-130 & 132 Nathan Road, Tsim Sha Tsui, Hong Kong, p. 2730 5300
2. Festival Walk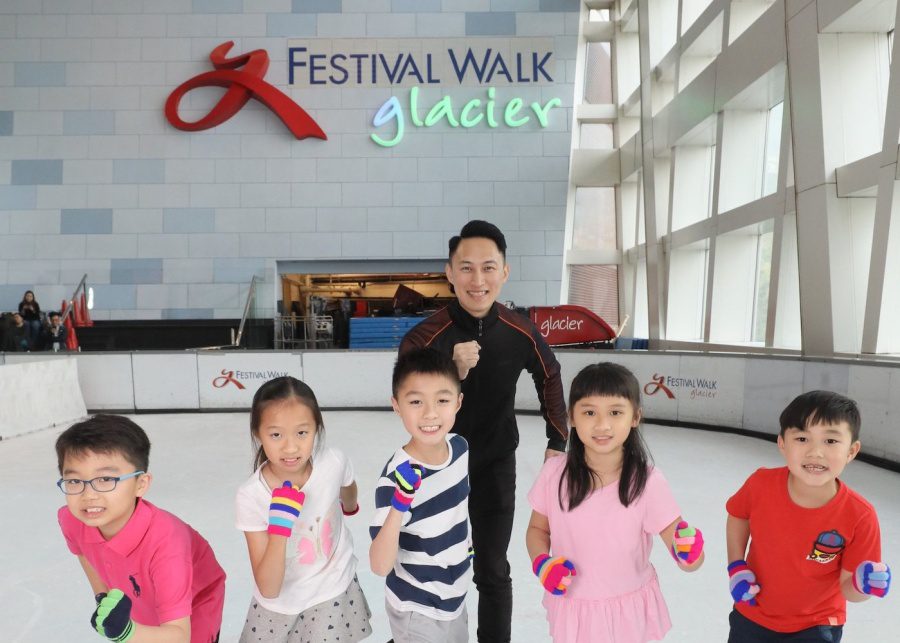 Situated in the heart of the residential area of Kowloon Tong, Festival Walk features over two hundred retail stores and restaurants, a multi-screen cinema and an amazing ice rink for those who fancy ice skating in Hong Kong. Whether you're looking to catch the latest film, do grocery shopping at one of our favourite supermarkets Taste or even check out the City University of Hong Kong (which is connected to the mall), Festival Walk is one of our absolute favourite Hong Kong shopping malls.
Festival Walk, 80 Tat Chee Avenue, Kowloon Tong, Hong Kong, p. 2844 2222
3. K11 Musea
Inspired by 'A Muse by the Sea', K11 Musea is designed to enrich the new consumer's daily life through the power of creativity, culture, and innovation. Drawing inspiration from nature and the surrounding cityscape, the design of K11 MUSEA has been crafted to evoke the feel of a contemporary manor house. From the delectable choices of restaurants to exquisite showcases of retails, K11 Musea is an artisan's haven.
K11 MUSEA, 18 Salisbury Road, Tsim Sha Tsui, Hong Kong, p. 3892 3890
4. Pacific Place
Located above the Admiralty MTR station, Pacific Place is home to a number of world-renowned fashion brands. The mall hosts one of the best cinemas in Hong Kong, AMC Pacific Place, which adopts the AuroMax 3D Surround Sound System. Designed by famous British designer Thomas Heatherwick, Pacific Place is a premier iconic shopping mall in town for you to shop, dine, relax and be entertained. Plus, it's one of the few malls in town to offer (some) seating throughout, so you can rest between spending.
Pacific Place, 88 Queensway, Admiralty, Hong Kong, p. 2844 8988
5. Harbour City
Hop off the ferry at Tsim Sha Tsui Star Ferry Pier, and you'll see bustling Harbour City. With over four hundred beauty and fashion stores, restaurants, galleries and more, Harbour City is undoubtedly a one-stop shopping paradise. Whether you're a traditional luxury shopper or a tourist looking to catch the hottest art exhibitions in Hong Kong, you won't be disappointed with the selection of shops, restaurants and pop-ups here.
Harbour City, 3-27 Canton Road, Tsim Sha Tsui, Hong Kong, p. 2118 8666
6. Cityplaza
Not only does Cityplaza in Taikoo Shing feature over a hundred and seventy international brands, a 6-star Cineplax and an ice skating rink, it also offers a diverse range of cultural exhibitions hosted by Swire Properties. Definitely a colorful and vibey destination for shoppers!
Cityplaza, 18 Taikoo Shing Road, Taikoo Shing, Hong Kong, p. 2568 8665
7. K11 Art Mall
As the first museum retail in the world, K11 Art Mall is dedicated to bringing art, people and nature together. K11 showcases a great collection of local young artists' works and facilitates the exchange between artists and the public. We are big fans of the newly-opened K11 Beauty that is housed inside the mall, and brings interactive technology to you, meaning you can shop the right products for your skin-type. On top of that, the mall also features a multidimensional natural landscape with a variety of local plants, green roof, vertical greening and urban farming, it's definitely one of the coolest Hong Kong shopping malls that you should check out.
K11 Art Mall, 18 Hanoi Road, Tsim Sha Tsui, Hong Kong, p. 2136 8388
8. The Whampoa
Looking for quirky Hong Kong shopping malls? The Whampoa is a large mall with over three hundred shops and diners, but best of all – it's inside a ship! Featuring the coolest Japanese supermarket Aeon and a lovely mix of clothing stores, you will have a great time shopping and sampling some of the best local eats here.
The Whampoa, Whampoa Garden, Hung Hom, Kowloon, Hong Kong, p. 2121 8344
9. Elements
Elements is about delivering all senses of lifestyle pleasures to its visitors. From the space's innovative floral arts to its huge variety of prestigious brands, Elements has gone above and beyond to create the ultimate shopping experience for shoppers. There are also a great selection of casual eateries and fine dining restaurants available for those who fancy a meal after a shopping spree.
Elements, 1 Austin Road, West Kowloon, Hong Kong, p. 2735 5234
10. Times Square
Situated in the centre of Causeway Bay, Times Square was established in 1994 and is one of the busiest tourist landmarks. Featuring over two hundred and thirty internationally recognised brands on sixteen floors – including stylish apparel, leather foods and accessories – it's certainly one of the Hong Kong shopping malls that is not to be missed. If you're an adventurous food lover, go to the 10/F and 11/F or head down to the basement to try out their wide range of nationwide restaurants.
Times Square, 1 Matheson Street, Causeway Bay, Hong Kong, p. 2118 8900
11. IFC Mall
One of the most popular shopping malls in Hong Kong, IFC Mall has it all. From shops to restaurants, to a full-service cinema, there's not much left to be desired. A shopping paradise, there's a huge Lane Crawford and Apple store ready to give you a sweet deal. Need to get around Hong Kong or kill time before going to the airport? IFC Mall has the MTR system and the Airport Express conveniently nearby.
IFC Mall, 8 Finance Street, Central, Hong Kong, p. 2295 3308