Hong Kong has more than a handful of iconic arts and culture tastemakers; we've made a list of our favourites. Who are yours? (Photography: @popnzebra via Unsplash)
Hong Kong may be a bustling financial hub, but the creative scene is also a source of dynamism and innovation. Here are the influential arts and culture figures to know.
As much as finance towers over Hong Kong, the arts and culture scene is often what draws people together in the city. Be it Hong Kong bands, famous local movies, or Canto-pop, these influential figures often inspire the younger generation to follow their dreams. Here are notable Hong Kong arts and culture tastemakers you need to know.
Influential arts and culture figures in Hong Kong
1. Lorence Johnston
Lok Man Rare Books – the largest bookstore specialising in rare, antiquarian and first edition books in Hong Kong – celebrates its 15th anniversary this year. Founder Lorence Johnston is the man behind the magic. Tucked behind palms on Chancery Lane just behind Tai Kwun in Central, the shop can be an easy one to miss. But loyal customers know that it's worth stopping by on a regular basis to see what's new in the shop's collection of rare finds.
Lok Man Rare Books, 6 Chancery Lane, Central, Hong Kong, p. 2868 1056
2. Suhanya Raffel
Australian expat Suhanya Raffel is the mastermind behind the soon-to-open M+ Museum in West Kowloon Cultural District. She joined M+ as Executive Director in 2016 and was appointed Museum Director in 2019. As the Museum Director, she's on a mission to transform the area into Hong Kong's cultural capital. Knowing that the city lacked major infrastructure dedicated to arts and culture, Suhanya tackled numerous obstacles to curate the now-opened museum. Suhanya is also on the Board of the International Committee for Museums and Collections of Modern Art (CIMAM). She has also co-written well-known graphic books like A Transit Through Paradise: Sri Lanka 1999 and Charwei Tsai: Water, Earth and Air.
3. Ann Hui
All the local film enthusiasts will know of Ann Hui, an award-winning filmmaker known for her storylines that highlight social issues in Hong Kong. Her film career started in 1977, and she served as the president of the Hong Kong Film Director's Guild from 2004 to 2006. In 1979, Ann Hui directed her first feature-length film, The Secret, which earned the Golden Horse Award for Best Feature Film. Her latest film, Love After Love premiered at the Venice International Film Festival in 2020, where she also received a Golden Lion for Lifetime Achievement.
4. Yang Yuntao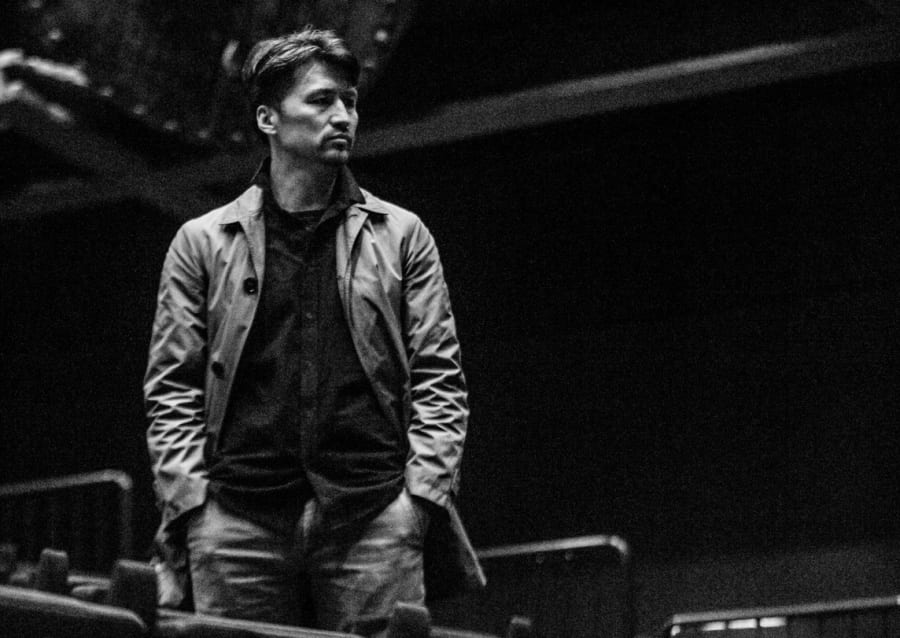 As the Arts Director of Hong Kong Dance Company (HKDC), Yang Yuntao is passionate about preserving traditional Chinese dance forms. Yang Yuntao joined theHKDC in 2002 as Principal Dancer, becoming Assistant Artistic Director in 2007 and Artistic Director in 2013. Recently, he directed Shan Shui: An Ode to Nature to commemorate the 40th anniversary of Hong Kong Dance Company. Previous works include The Legend of Mulan (2014) and L'Amour Immortel (2017). His work, which is greatly admired by locals, is unlike other contemporary dance performances in the city.
5. Chris B
Avid fans of Hong Kong's underground music all know Chris B, an icon of the city's alternative music scene. She's the founder of The Underground, which brings live music to different locations across Hong Kong. They're also the first stop for music news and reviews in the city. Chris has organised over 500 events mostly in Hong Kong in her 20 years in the industry. All the while being a songwriter, singer and guitarist (definitely a jack of many trades!). She is currently the China Director for Planetrox which organises bands to travel to Canada to perform at a festival called Envol et Macadam. She became a hometown hero in 2020 when she won government backing for local musicians who were struggling to keep their career afloat during the COVID-19 social distancing restrictions.