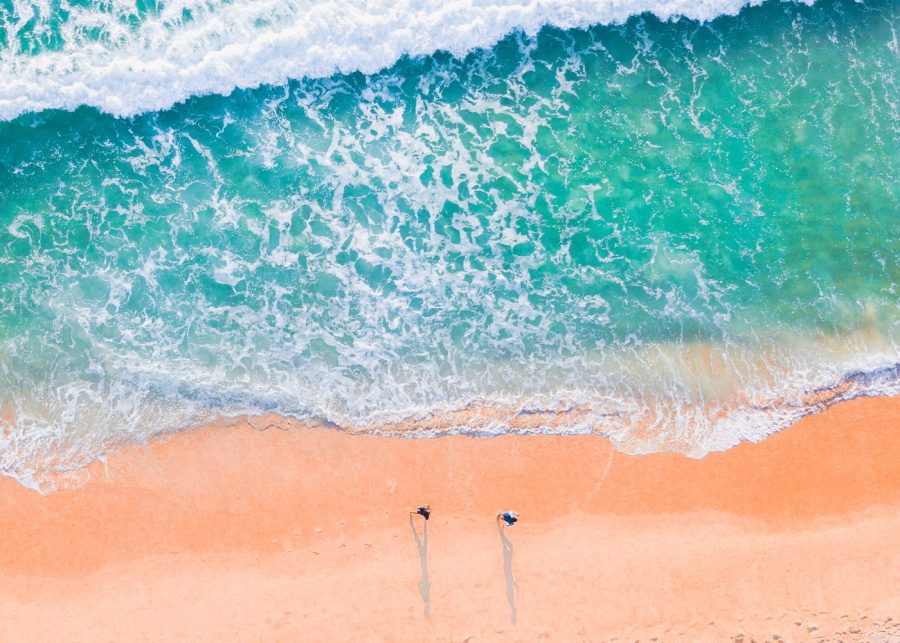 Check out these hidden gems around Hong Kong (Photography: Hermansyah via Unsplash)
Sure, you may have to travel a wee bit further, but it's all worth it if you want to avoid the crowds. Here are some beautiful hidden beaches in Hong Kong with the softest sand and turquoise water.
With 250 islands scattered across the territory, you can keep your Dora hats on and keep exploring around Hong Kong and never get tired of it. With beaches finally open again and 2023 summer kicking off, the common beaches are where the majority of folks are flocking to. But if you're looking for some sun time minus the overwhelming crowds, grab your best beachwear and head to these hidden beaches in Hong Kong.
Best hidden beaches in Hong Kong
1. Lo Kei Wan
We like to be adventurous in Hong Kong so it's not surprising that we dont mind hiking to get to a pristine beach. Lo Kei Wan on Lantau Island is a short distance away after alighting near Shui Hau Village. It's secluded and has barbeque pits, making it perfect for camping. Grab your tents and hammocks and don't forget to catch the beautiful sunrise.
How to get there:
1. Go to Tung Chung Town Centre
2. Get on either bus route 11, 1, or 2.
3. Alight at Shui Hau Village.
4. Walk along the Stage 9 of Lantau Trail towards Shek Lam Chau for 25 minutes.
2. Shek Pai Wan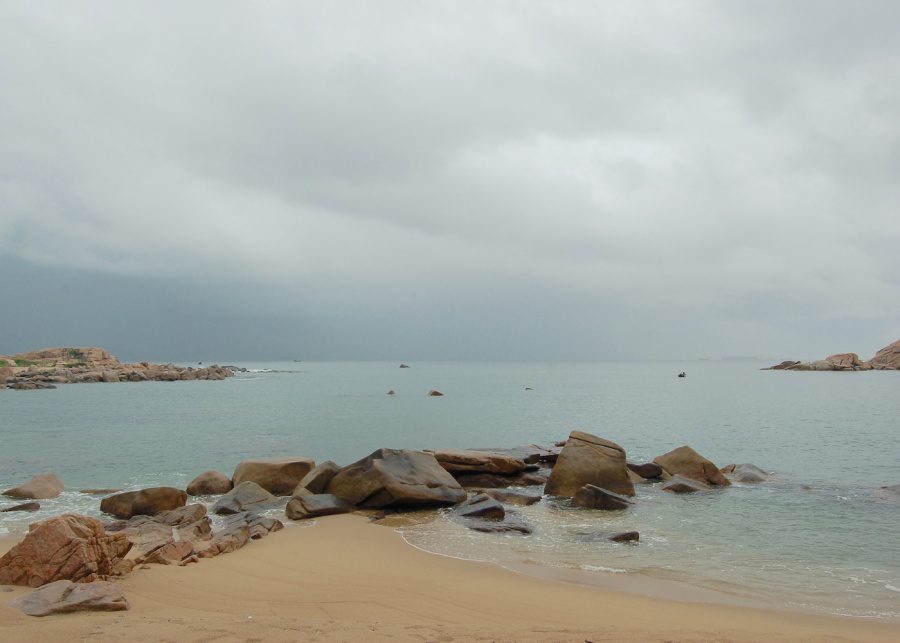 This is another beach you'll need to hike to get to (sorry not sorry). Those heading to Lamma will know of Lo So Shing or Hung Shing Ye, but Shek Pai Wan needs to be on your list and here's why. It offers a little break between a short, circular hike in Yung Shue Wan. There are small shops selling snacks and drinks so you're sorted. There are plenty of rocks where you can sit close to the water (and not get soaked).
How to get there:
1. Get on the ferry at Central Ferry Pier that is headed to Yung Shue Wan.
2. Walk past all the restaurants all the way to the end.
3. Climb up the flight of stairs near a public washroom.
4. Upon reaching Ling Kok Shan (the peak), make your descent and you will come across the beach on your way down.
3. Po Toi Beach
Though the beach itself is not that spacious, it's worth hiking around Po Toi Island and coming down to the beach for a chill dip, some sun, and some lip-smacking seafood at Ming Kee Seafood Restaurant. There are some peculiar rock formations and abandoned houses all across this island.
How to get there:
1. Head to either Aberdeen Ferry Pier or Stanley's Blake Pier.
2. Take the ferry to Po Toi Island
(Note: There are limited trips to and back so be sure to check the timetable)
4. Trio Beach
This small and humble beach is nestled in Sai Kung, and we all know and love Sai Kung for its white sand and turquoise waters. Trio Beach is no less! Once you are there, there is no civilization in sight, making you feel like you've gone far from home (and Hong Kong itself maybe). There are barbeque pits, some kiosks and washroom facilities too.
How to get there:
1. Go to Pak Sha Wan bus stop in Sai Kung.
2. Walk to Pak Sha Wan Pier.
3. Hire a sampan to take you to the beach, the duration will be just 10 minutes.
5. Hap Mun Wan
Yet another show stealer from Sai Kung (honestly, these are all show stealers!), Hap Mun Bay (or Half Moon Bay) is well-known for how clean and crystal clear the water is. There are barbeque pits and toilet facilities all throughout the beach so clean up later. After your dip, don't forget to explore the island to find the famous pineapple bun rock formations.
How to get there:
1. Get to Sai Kung Ferry Pier.
2. Hire a sampan or get on a kaito ferry to go to Hap Mun.
6. Pebbles Beach
What's unique about this beach? Well there is no sand, and you can't go for a swim as there are no lifeguards. And well, there is nothing to see in the far distance but the sea. Located in Tap Mun, Pebbles Beach is one of the most unique beaches in Hong Kong (with no cell phone service). You can purchase real seashells here and there are quite a few cows looking for some snacks (we don't know how they got here either).
How to get there:
1. Get to Wong Shek Pier in Sai Kung, it is farther than Sai Kung Ppier and they are not the same.
2. Hire a speedboat or hop on the kaito ferry to get to Tap Mun.
7. Tung Ping Chau
Similar to Tap Mun, Tung Ping Chau does not have a sandy beach (but it's definitely worth the visit) and it's not located anywhere near the main city (all the more reasons to visit?). It is part of Hong Kong UNESCO Global Geopark, the rock formations will have your jaws dropping and we don't blame you if you don't feel like leaving the island.
How to get there:
1. Get to Ma Liu Shan ferry pier (near Chinese University of Hong Kong).
2. Get on the ferry to go to Tung Ping Chau.
(Note: The journey is rather long, taking an hour and 40 minutes. The ferry schedule is also very limited.)